Welcome back
Sign in to comment to your favorite stories, participate in your community and interact with your friends
LOG IN WITH FACEBOOK
Report this Content
This article has not been reviewed by Odyssey HQ and solely reflects the ideas and opinions of the creator.
Subscribe to our
Newsletter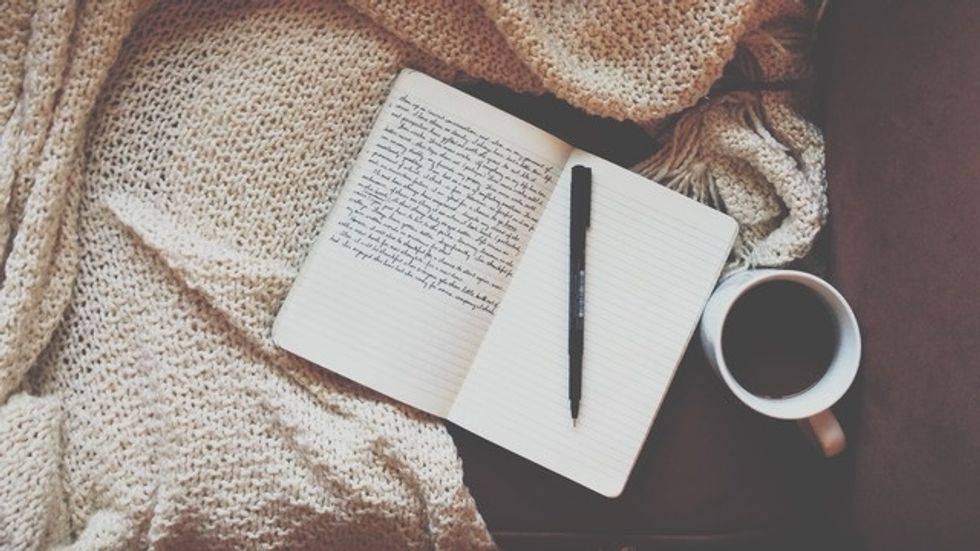 gouletballet.files.wordpress.com
Welcome to post-spring break week on Odyssey! Our creators have a fresh batch of articles to inspire you as you hit the books again. Here are the top three response articles of last week: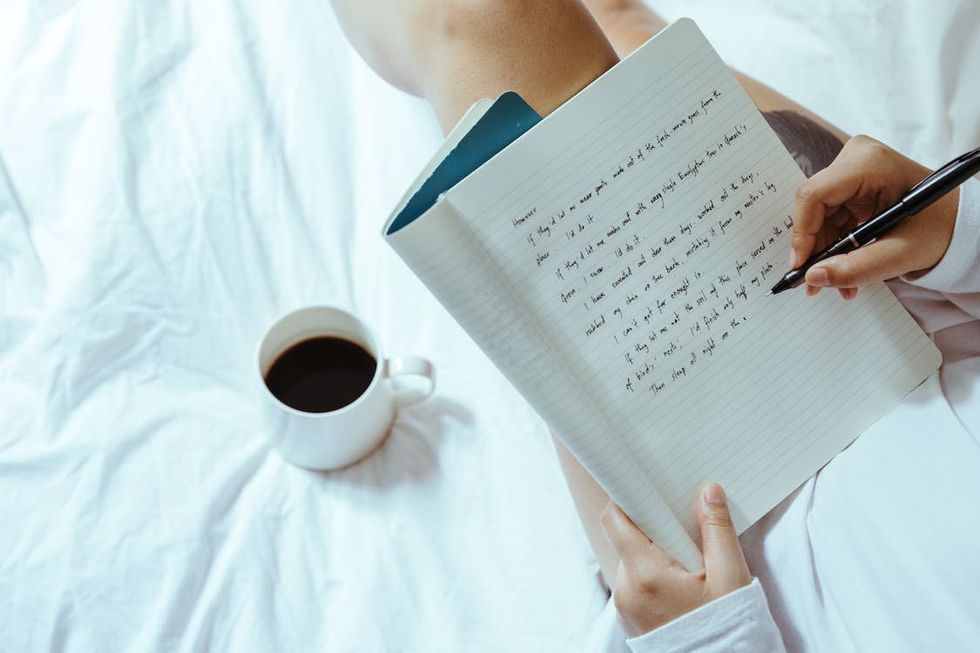 A Girl And Her Pen
Or keyboard, in the modern society...
This is a response to When You Give A Girl A Paint Brush.
'Tis The Season! How To Thrive on Green Beer Day by Emily Templeton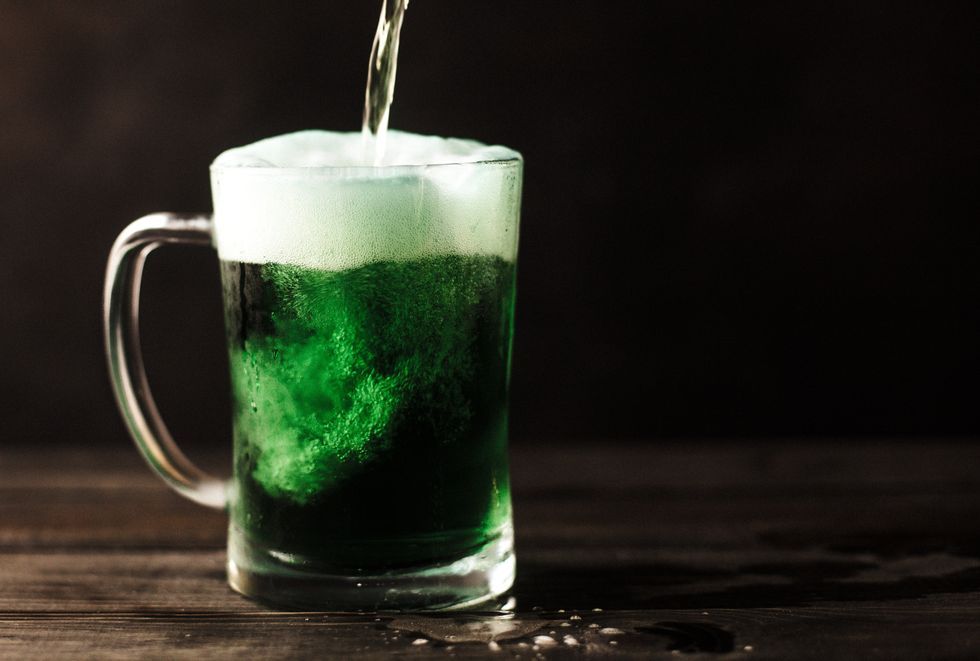 'Tis The Season! How To Thrive on Green Beer Day
To drink or not to drink. The history of the holiday and tips on how to celebrate safely.
This is a response to 10 Things You Can Do Instead Of Drinking Or Partying On St. Patrick's Day.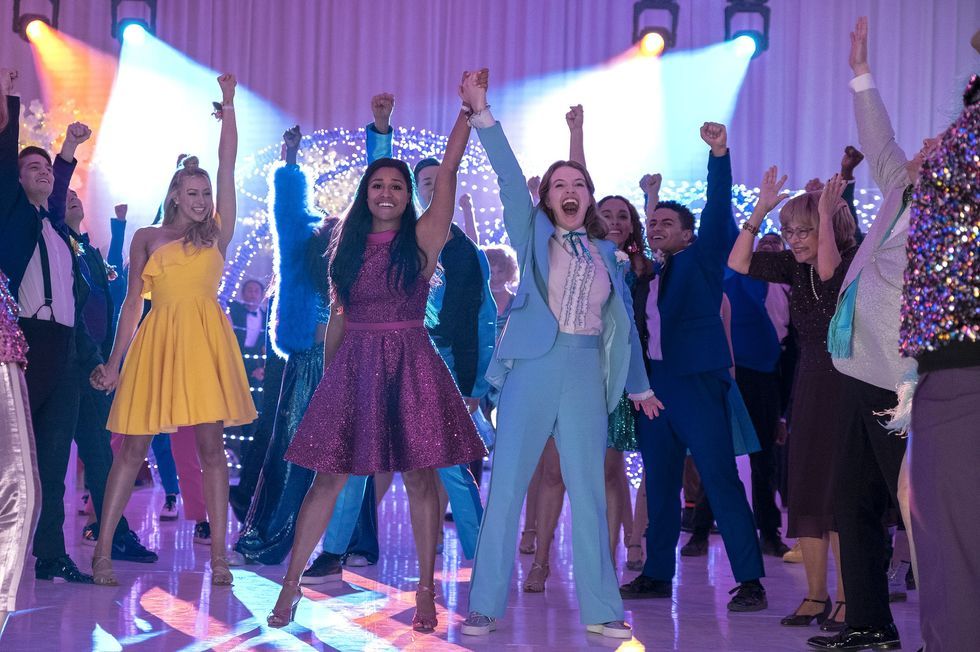 Exploring The Expectations
Just another thing ruined by the pandemic.
This is a response to From Buying The Dress, To Finding The Perfect Date, Prom Is Worth It.
Congratulations to all the writers! We'll continue to spotlight top response articles every week on our homepage and in our Overheard on Odyssey newsletter. Click here to subscribe!
Want to write for us? Our response writer community is looking for new members! Your work will be shared across Odyssey's website, newsletter, and social media platforms. Plus, you'll be compensated by HQ at $10/response for your first 10 articles.
To join the team, write to glorie@theodysseyonline.com. We're excited to hear from you!
Keep Reading...
Show less
Featured
Trade School Graduates Make Lucrative Careers Without College Debt
1922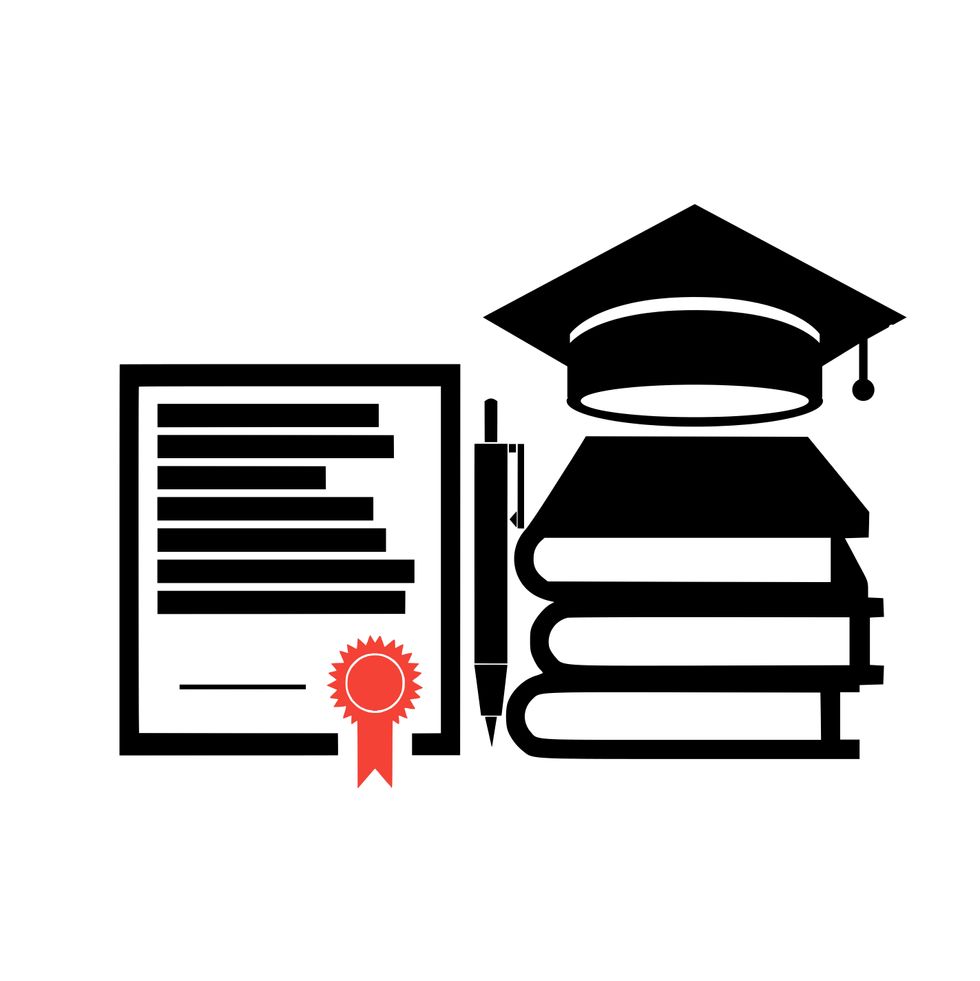 The common belief that a college degree is a prerequisite for a high-paying job is no longer as accurate as it once was. In today's fast-paced and ever-evolving world, many lucrative career opportunities do not require a traditional four-year degree. As an expert in career development and workforce trends.
President Biden, in his State of the Union address this month, spoke of "jobs paying an average of $130,000 a year, and many do not require a college degree." In all, some 30 million jobs in the United States that pay an average of $55,000 per year don't require bachelor's degrees, according to the Georgetown Center on Education and the Workforce. Here are 5 avenues to explore.
1. Skilled Trades: Skilled trades have always been a cornerstone of our economy, and their demand continues to grow. Electricians, plumbers, and HVAC technicians, for instance, can earn impressive salaries. After completing a vocational program or apprenticeship, individuals in these fields can expect to make anywhere from $50,000 to over $100,000 annually, depending on their experience and specialization.
2. Entrepreneurship: Entrepreneurship provides a unique opportunity for individuals to create their own success. Founders of startups and small business owners can potentially earn substantial incomes without the need for a college degree. While entrepreneurship requires a diverse skill set and a high degree of risk tolerance, it allows for unparalleled freedom and financial rewards for those who persevere
3. Creative Professions: Creative professionals, such as graphic designers, photographers, and content creators, can build lucrative careers without a college degree. With the rise of digital marketing, demand for these skills has increased exponentially. By developing a strong portfolio and networking within their industry, creative professionals can earn between $50,000 and $100,000 or more per year
4. Software Development: The technology sector has consistently demonstrated rapid growth, and software development is no exception. Although many developers hold degrees in computer science, it is not a strict requirement. Self-taught developers, as well as those who have completed coding bootcamps, can secure well-paying jobs in the industry. Salaries for software developers can range from $60,000 to well over $100,000 per year
5. Real Estate: Real estate agents and brokers can achieve significant financial success without a college degree. By obtaining a real estate license, building a strong network, and staying informed about market trends, agents can earn substantial commissions on property sales. Top-performing real estate professionals can make six-figure incomes or higher.
While these career paths do not require a college degree, it is important to remember that they still necessitate dedication, hard work, and continuous learning.
Keep Reading...
Show less
Featured
Its the 50 year anniversary
3179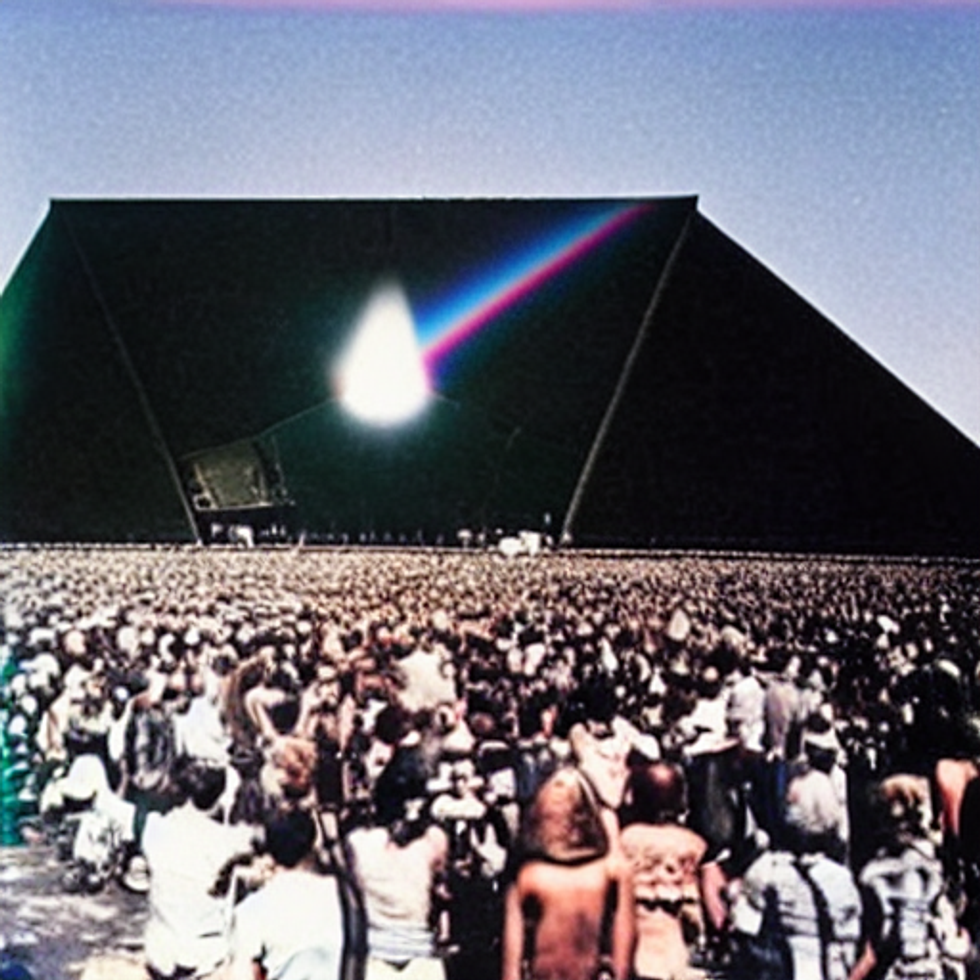 Since its release on March, 1973, Pink Floyd's "Dark Side of the Moon" has stood the test of time as one of the most iconic and influential albums in the history of rock music. Combining thought-provoking lyrics, innovative production techniques, and a captivating album cover, it captured the imagination of millions of listeners and continues to hold a special place in the hearts of fans worldwide. In this article, we delve into the making, themes, and enduring influence of this groundbreaking album.
Source: https://www.legacyrecordings.com/2023/01/19/50th-anniversary-of-pink-floyds-the-dark-side-of-the-moon-celebrated-with-new-box-set/

This was the eighth studio album by Pink Floyd, an English rock band formed in London in 1965. The band's lineup during the recording of the album consisted of Roger Waters (bass, vocals), David Gilmour (guitar, vocals), Richard Wright (keyboards, vocals), and Nick Mason (drums). The concept album that explores themes of life, death, mental illness, and the human experience. The lyrics, primarily written by Roger Waters, touch on topics such as the passage of time ("Time"), the pressure of modern society ("Money"), and the fleeting nature of life ("Breathe"). The album's title and artwork are inspired by the lunar landing and the idea that there is a "dark" or hidden side to human existence that often goes unexplored.
"Dark Side of the Moon" was an immediate success upon release, reaching number one on the US Billboard 200 chart and staying on the chart for an astounding 951 weeks (over 18 years). The album has sold over 45 million copies worldwide, making it one of the best-selling albums of all time.
The album's influence can be felt in the music of countless artists who have followed in Pink Floyd's footsteps. Bands like Radiohead, Porcupine Tree, and Muse have all cited "Dark Side of the Moon" as a major inspiration for their own work. The album's innovative production techniques and thematic depth have left a lasting impression on the world of progressive rock and beyond.
50 years and it has ensured its place in the annals of rock history as a true masterpiece.

Keep Reading...
Show less
Featured
After packing two oversized suitcases and two carryons with all the boho chic clothes I thought I needed to travel across the country for my dream internship, I quickly realized that although I may look like I belong out in the entertainment capital of the world there was a lot more to it than Free People dresses and fanny packs.
2640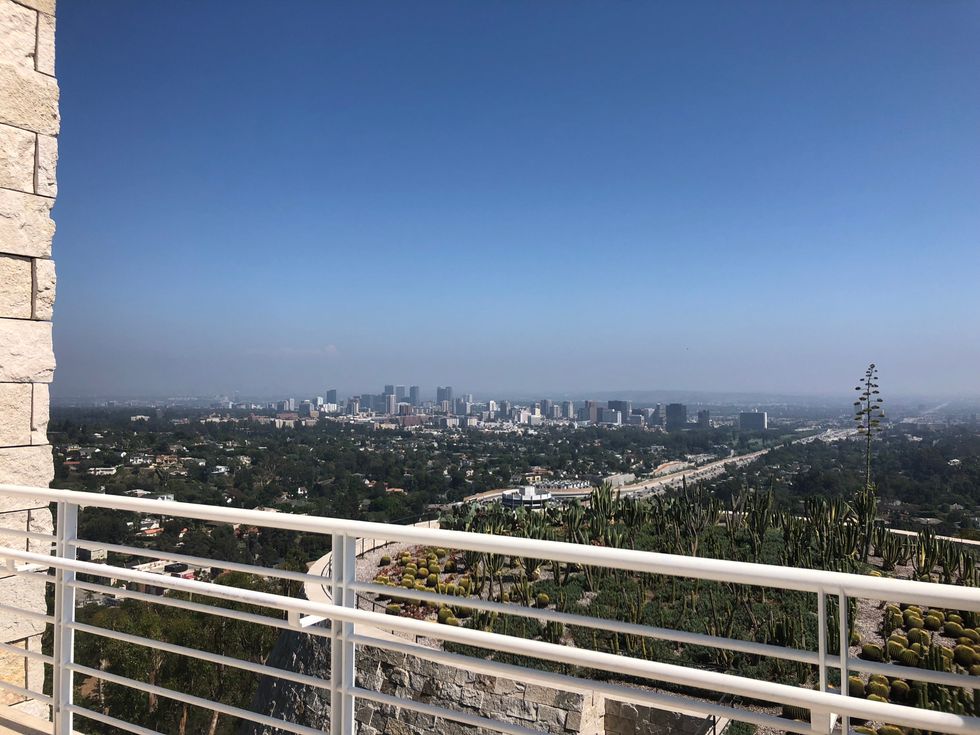 September: Los Angeles
Ever since I was younger I dreamed of moving out to California. There was something so amusing about being in the hub of it all that bursts with passion and artistry wherever you look. After a trip to LA when I was a sophomore in high school for dance, I fell even more in love with this utopia of a city and from that moment on, Los Angeles was that light at the end of the tunnel.
Now it is important to note that when I say I was in love, I truly mean I... was in love. My grandmother for my sixteenth birthday got me a ring with the coordinates of Los Angeles on it and you bet I wore that ring every day. My Facebook password you may ask? "BelieveLA" (don't worry I changed it so don't try hacking xo). I mean, my legitimate background on my phone for years was a photo of the cross street sign of Via Rodeo and North Rodeo Drive. Los Angeles to me was kind of like that boy who you admire from afar and have to continuously work up the courage to go for.
Well, after years of hard work and building up that courage it finally happened. I landed an internship at a company I admired for most of my life and I was ready to finally show Los Angeles what Sydney Rose Weltman has to offer.
Fast forward to a month of work and exploring the city under my belt, I decided to take some time to self reflect on my life thus far and the experiences I partook in. With that being said and all the emotions I endured, I thought of all the things I wish I knew before making this long-awaited trek. So here it is for you: Sydney's Declassified Los Angeles Survival Guide:
1. Moving is scary. Whether that is across the country or twenty minutes away, it is okay to show emotion.
This is something I struggled with leading up to my flight out to Los Angeles. I was scared out of my mind. I was going to a new state where I knew next to no one. All I had were overpacked suitcases filled with clothing and shoes, bedding in a box from Bed Bath & Beyond, and a passion for what I was about to do, yet for some reason, I did not want anyone to know how I was truly feeling. The thought of "this is my dream how can I be scared?" was drilled into my brain, but let me tell you, get those emotions out before you land wherever you may be going. Trust me, this will help you in the long run.
2. Hobbies are important. Keep them in your life no matter how near or far you may be from home.
Not only are hobbies something that will allow you to distract yourself from stressful situations, but it will give you a chunk of comfort. One of the best pieces of advice I learned in my time out here was to keep your hobbies close to your heart because it will allow you to feel as if you belong even if at that moment you do not.
3. Do not, and I mean DO NOT, be afraid to ask for help.
Having an A++++ personality as my mom likes to say can be difficult when it comes to reaching out for help because your ego does not allow you to, but reach out to that family friend who you haven't talked to in years or that alumni your professor told you about. You never know who knows who and although this city seems big from the outside at times it can be very small.
4. Spend some time alone.
This is hard and awkward, but I believe that every twenty-something year old should do it. Going to a restaurant and asking for a table for one may stir up the butterflies in your stomach, but it is time you do some self-reflecting and be dependent on yourself. Sitting in a restaurant or doing an activity alone will make you want to crawl inside your own skin, but in the long run, it is all part of growing up.
5. "Know your worth, add tax, and don't forget the agency fee"
I saw this quote in an Instagram bio and enough said. Do your work, remember you are an intern, not a CEO, but also remember there is a line that should not be crossed.
Keep Reading...
Show less
Sports
Paying students is not the fundamental problem.
2949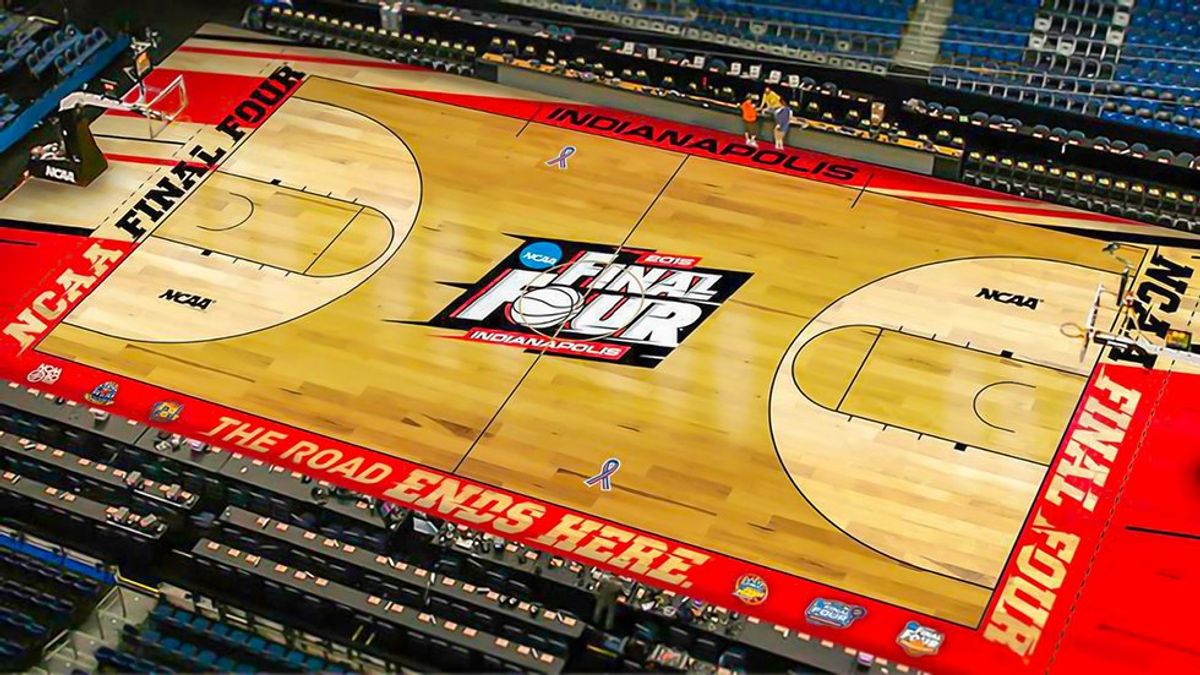 DesktopImages
It is March and with it comes madness, and with that madness comes the exhausting debate on whether or not college athletes should get paid.
Either side has validity to its claim, and either side has many notable and influential sources of support. On one hand, student athletes are students first and foremost, therefore the scholarships awarded to many student athletes should, hypothetically, be more than valuable enough to serve as compensation for the efforts put on a team. On the other hand, student athletes, especially those in famous football and basketball programs, bring millions of dollars into the schools that they represent; it would make sense that the individuals effectively bringing in that revenue should see some of the pay.
Every year I get an earful of both arguments, and every ear I can't help but to think that there are simply more than two sides to this discussion. Sure, you could argue for or against player compensation or, like me, you could wonder why such a large emphasis is placed on the extracurricular activities in which students partake at an institution of education.
The simple answer to my question of "why" is an obvious one: market. College basketball and college football aren't merely monstrous revenue makers, they are a widespread factor of American culture which, in turn, allows the games and the sport to thrive on an extremely high demand. Through this perspective, it is easy to understand why many would like to see players earn monetary compensation for their million-dollar efforts. I would argue, however, that the real discussion needs to be had a step behind that question; that discussion should be about a fundamental problem in American institutions of higher education, wherein sports teams are valued to a higher extent than the actual academic programs.
Colleges and their students should be primarily focused on education. The argument can be made that, for those that take the NCAA name into professional leagues such as the NBA and NFL, their time at the institution was just as legitimate and healthy for their future as that of any traditional student. For those that do make it into a professional league, this might be true, but the amount of players that go from a collegiate level into the NFL or the NBA is so miniscule that this argument is simply unreasonable for the vast majority of the situation in question. The unfortunate reality is practically an antithesis to the idea of college as a means to further one's future. Many student-athletes are so engulfed in the latter part of their title that the former is nearly entirely neglected. Not only do many of these individuals lack the time needed to study and learn the material for their supposed major, many of their classes aren't legitimate, and even if they are, many of the grades representing those classes are fabricated--just look at UNC's 18 years of "paper classes" used to push student-athletes through "college."
Of course, this is not the case for all student-athletes, but in the context of big-name basketball and football programs, it seems to be a pretty common one. If the commitment to a team really is so much that the academic part of college becomes secondary, then the influence of these extracurricular activities undermine the entire purpose of the education system. Not only would the majority of these athletes finish their four years of college without any significant academic base off of which to explore the rest of their lives (as Mary Willingham discovered, some unable to even read or write), the fact that they receive actual degrees at the end of this four-year pseudo-academia sort of dilutes the legitimacy of degrees earned through actual study and academic devotion.
While there are certainly student-athletes that are legitimately committed to their education, the very fact that that has to be clarified should be automatically indicative of a problem. At the end of the day, colleges are schools, meant to prepare students for the rest of their lives, to secure their futures, and providing a bogus four years of fake classes as an excuse to get some kids into their uniforms doesn't just hurt young futures, it undermines the entire system of education.
Keep Reading...
Show less
Subscribe to Our Newsletter