Welcome back
Sign in to comment to your favorite stories, participate in your community and interact with your friends
LOG IN WITH FACEBOOK
Report this Content
This article has not been reviewed by Odyssey HQ and solely reflects the ideas and opinions of the creator.
Subscribe to our
Newsletter
Featured
The LATEST Trends.
1481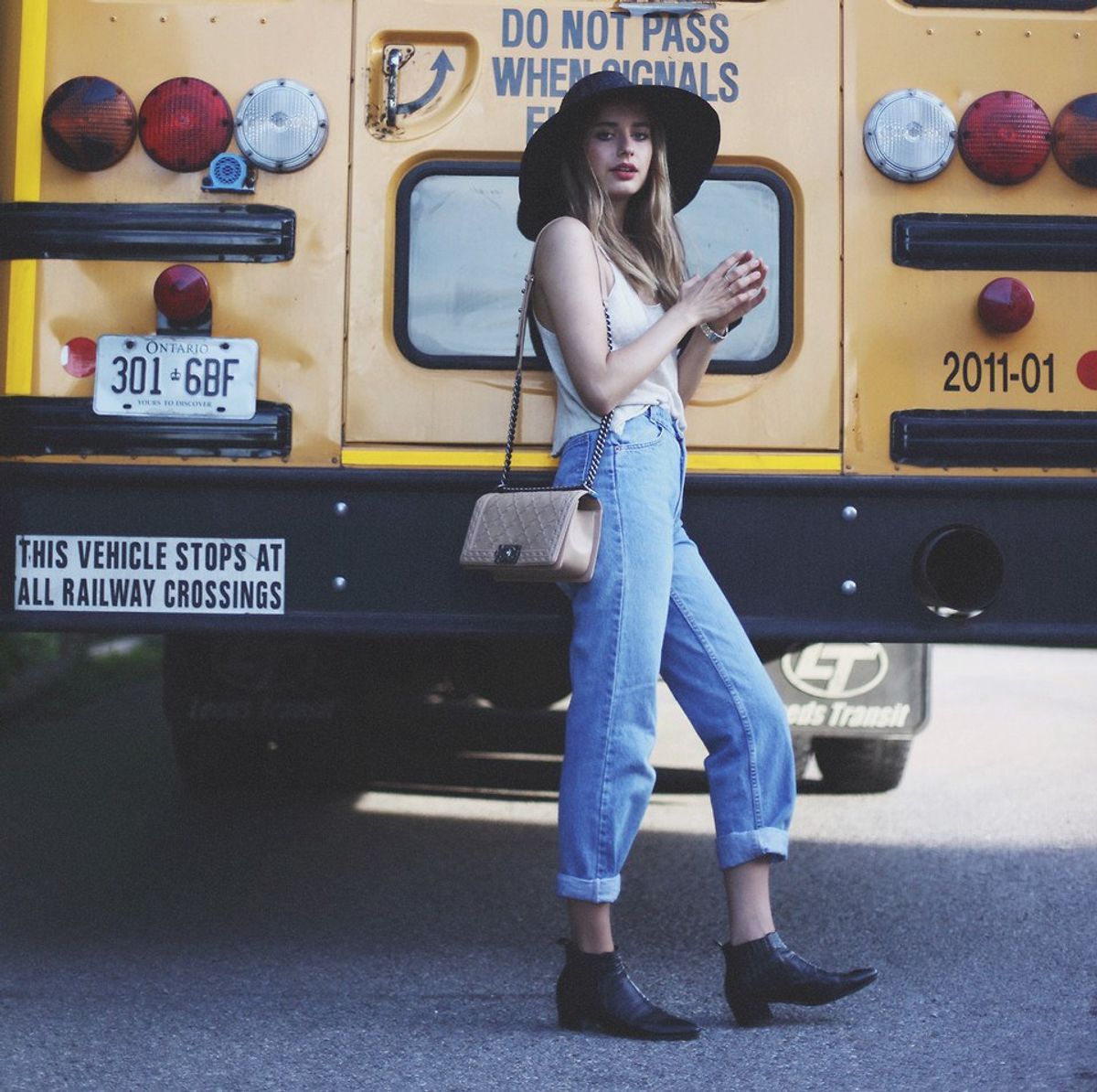 google images
Fashion just keeps growing and changing and old trends are made new! Now, I'm no beauty guru, just a beauty guru wannabe, but personally I have compiled some stylish wardrobe must haves! These can be cute assets to go back to school or just to catch up on some of the latest trends...

Boyfriend jeans- no boyfriend no problem! No boyfriend jeans= problem. They may look hard to pull off, or maybe you are scared you can't rock them, but trust me girl you can! Boyfriend jeans are universally flattering to virtually everybody type and can be an asset to a back to school (or not) wardrobe!
Chokers- ahhhhh the beloved chokers. Chokers can range from a solid gold articulate chain to simple a shoe lace tied around your neck, but either way they can make a huge difference in an outfit and take it from cute to super trendy!
Bralettes- alike to chokers, there is an abundance of shapes and sizes of bralettes. Believe it or not a simple lacy bra can totally make or break your outfit. You can find them with pads, seamless, sports bra style, lingerie style, or any design you can dream of, making bralettes work for everyone!
Lace ups- from Emily fields on PLL to that Tillys mannequin down the street, lace up outfits are everywhere. You can get lace up dresses, shirts, skirts, shorts and virtually anything else. Lace up outfits can be edgey, girly, anything and are super in style this season!
Suede- three years ago if we told you you would be rushing online to snag the last suede booties in your size at top shop, you would be like "your kidding". But we weren't! Suede is everywhere on shoes, clothes, accessories, everything! Suede looks super chic and makes outfits looks classy and nice with a bit of a hippie feel to it!
Keep Reading...
Show less
Student Life
Summertime is only 93 days of the year, Find something to do!
4489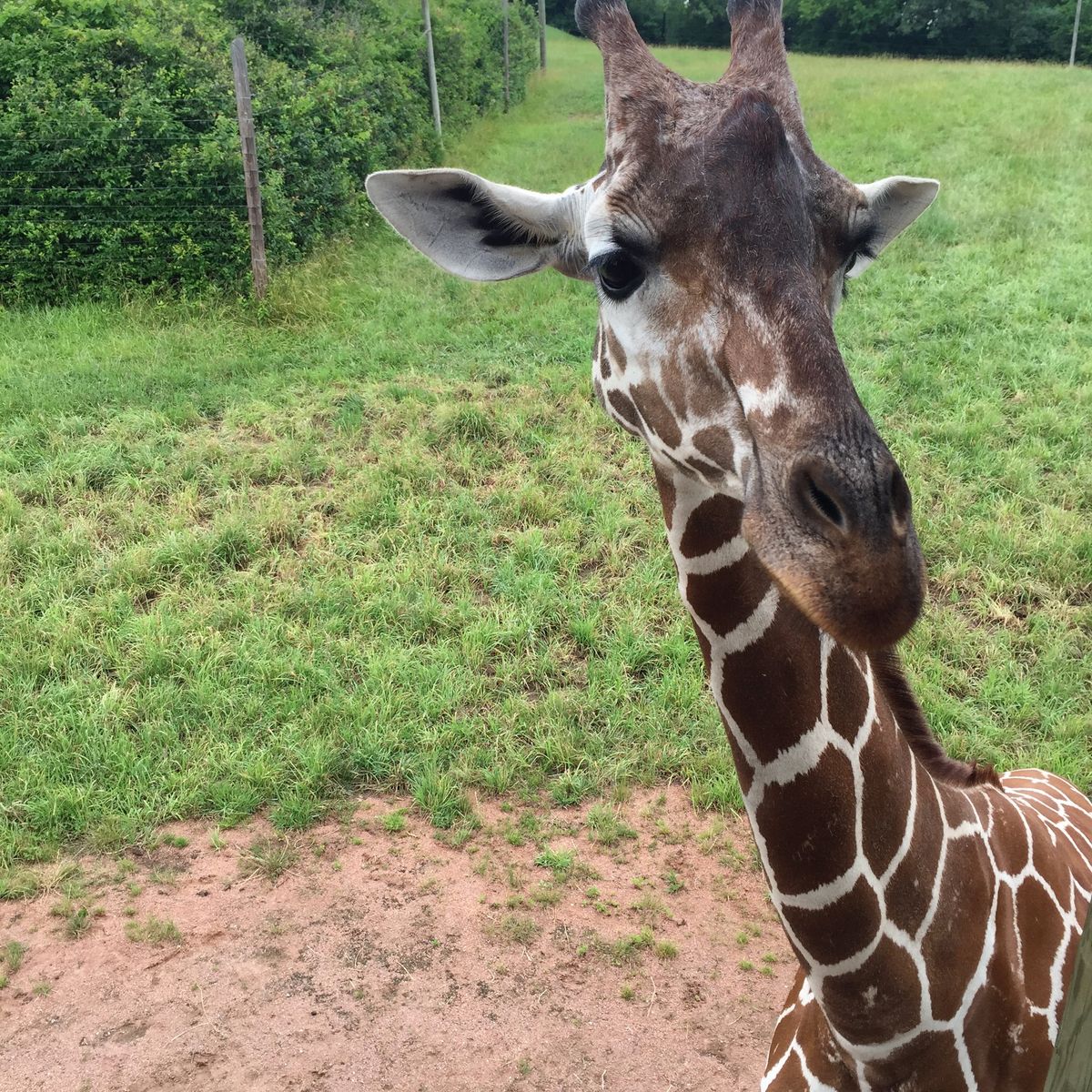 Tallie Ammar
Summertime is ideal for more than just hanging out and binging your favorite TV series with your friends. Although summer does bring rain and thunderstorms which is perfect for those binging days, take advantage of those nice and sunny days. There is so many opportunities to get out of the house and enjoy the season before the snow starts to come back. Here are 25 interesting dates that are doable almost anywhere for any age.
1. Zoo: Please name one person who doesn't want to hangout with cool animals.
2. Lake/ Water Activities: Everyone loves being thrown off a tube or jet ski, whether you admit it or not.
3. Amusement park: Scream your heads off on rollercoasters, and expensive food.
4. Picnic: Take a cozy blanket and bring some of your favorite foods to watch the sunrise or sunset.
5. Camp Fire Night: Who doesn't love s'mores? Or Beer?
6. Drive in movie: Let's pretend we are back in the 1950's and snuggle up in a car and watch a movie.
7. Baseball game: Sunshine, drinks, good food, and good music, what else can describe a better summer day?
8. Stargazing on a clear night: Calls for romance, seems more fun than starring at clouds during the day.
9. Strawberry picking: Summertime calls for juicy and ripe fruits, fresh picked strawberries are not only better tasting, but it's fun to pick your own to eat, plus the field are really pretty.
10. Outdoor concerts: Summertime is known for concerts and music festivals, take advantage of the fresh air and get together with some friends to enjoy a good time.
11. Random road trip: Whether it's 20 miles away or 200 miles away, get in a car, get a good playlist going and start driving.
12. Batting cages: Go hit some frustrations out and have a good laugh at all the balls you miss.
13. Go cart racing: Pretend to be a kid driving in a major race.
14. Mini golf: Those courses aren't always easy, but it's more exciting than playing 18-hole with your dad.
15. Late night drive with favorite playlist- Late night drives on dark country roads singing are some of the best moments a couple can share.
16. Fishing: Cast a line and see what you can catch, even if your best catch is the person that might be next to you.
17. Ice skating: Ice skating can be fun because it's the opposite of summertime
18. Local park and swing on the swings
19. Play tourist in a town: There are about 31,000 different cities in the country, go find a new one.
20. Water park: Slides slides and more slides!
21. Board game night: Weather it's monopoly or cards, bring out the competitive side of the other person.
22. Museum: It may be summer but the learning doesn't have to stop.
23. Cook a home cooked meal together: Teamwork makes Dreamwork!
24. County Fair: Ride some risky unstable rides, and eat food that is so unhealthy but a must.
25. Shooting range: Break out those bad boys and show them how its done.
Keep Reading...
Show less
Featured
My favorite spots.
4599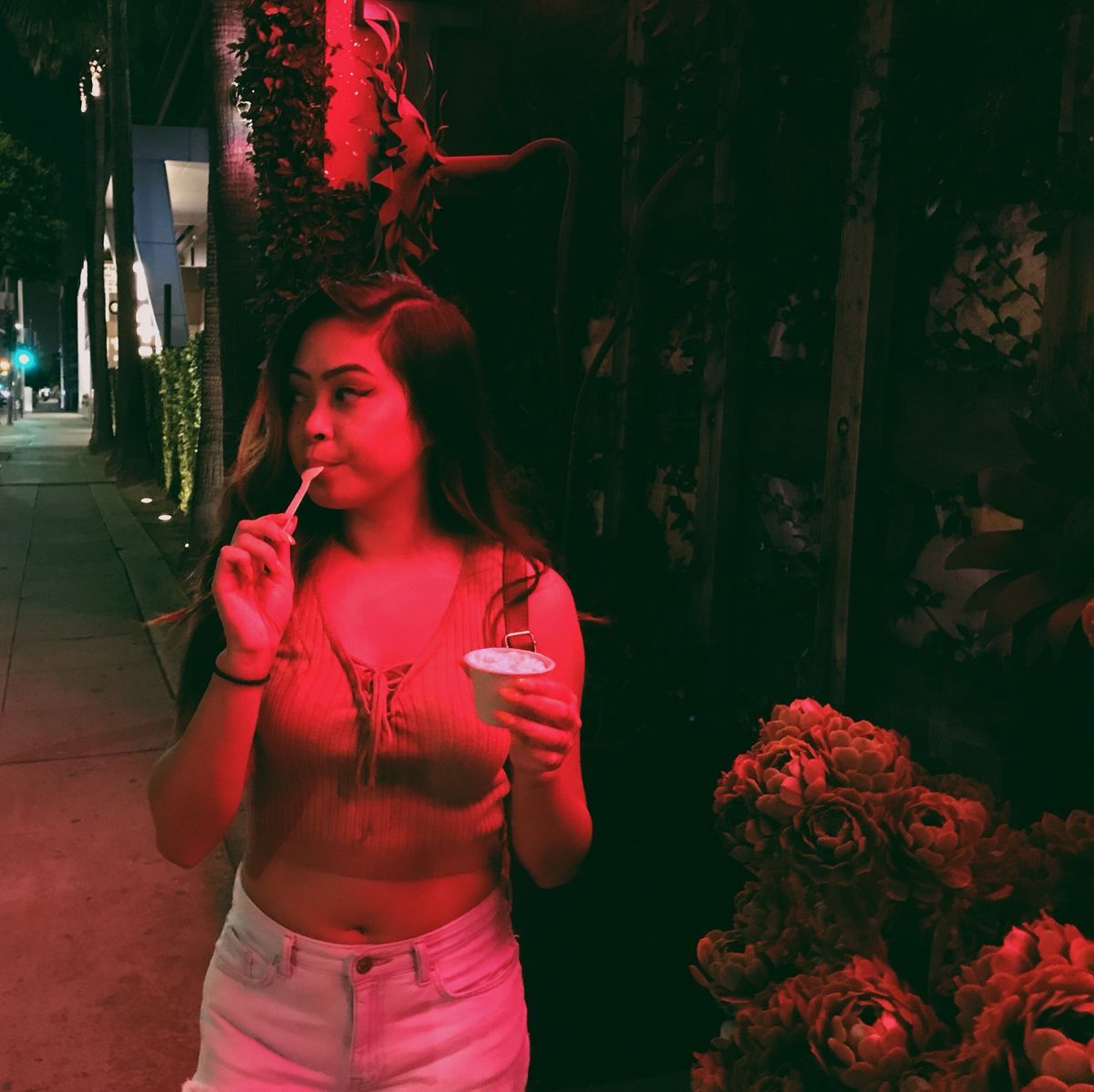 Leilani Encarnacion
Philadelphia has its beauty, but some of you may have not been to some of the most beautiful hidden spots in the city. This summer is a chance for new adventures and exploring, so here are a few places that I highly recommend you should visit at least once.
1. Spruce Street Harbor Park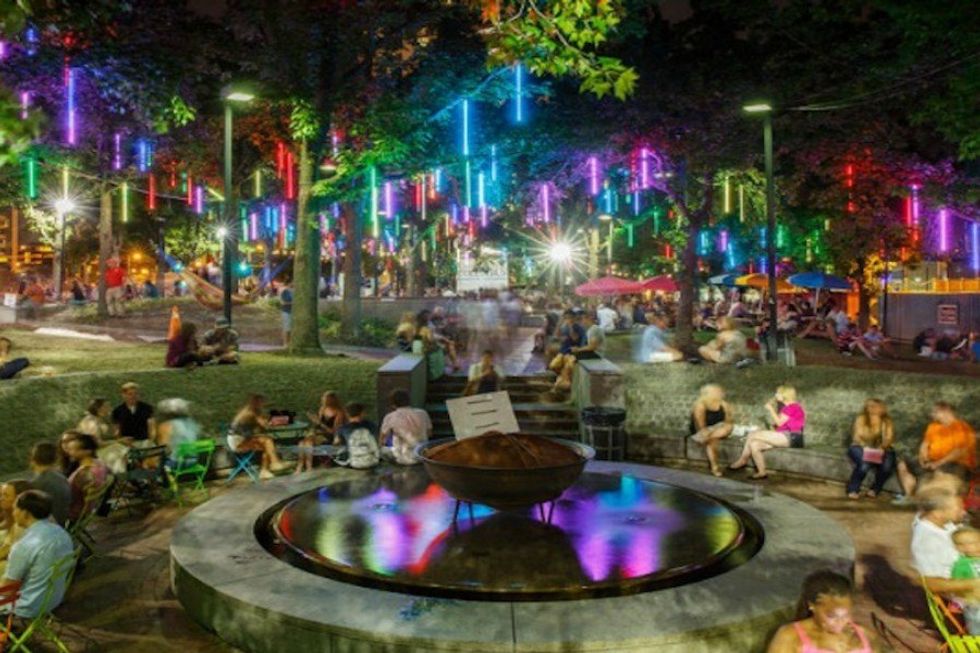 Hammocks, pretty lights, yummy food, and good drinks...need I say more? Perfect place for a date or a hangout with your friends. The best time to go is at night, and it's located right next to the water. Franklin Fountain (aka the best ice cream spot in Philly) is right there, and you can't go wrong on a perfect sunny day. Definitely recommend if you haven't been yet.
2. Old City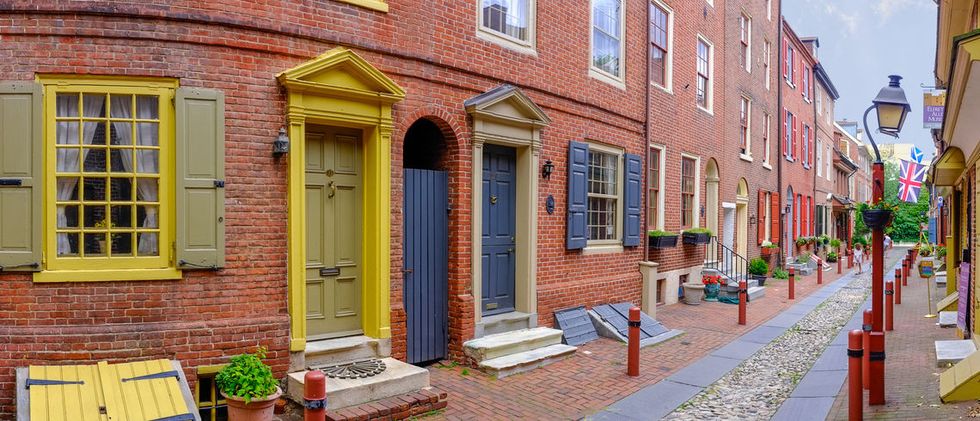 Old city is the cutest part of Philadelphia in my opinion. The architecture is stunning and goes back hundreds of years. There is so much history there, and that's what makes it such a gem. Perfect spot to walk around and just explore!. Also good for picture taking! 10/10.
3. Cira Green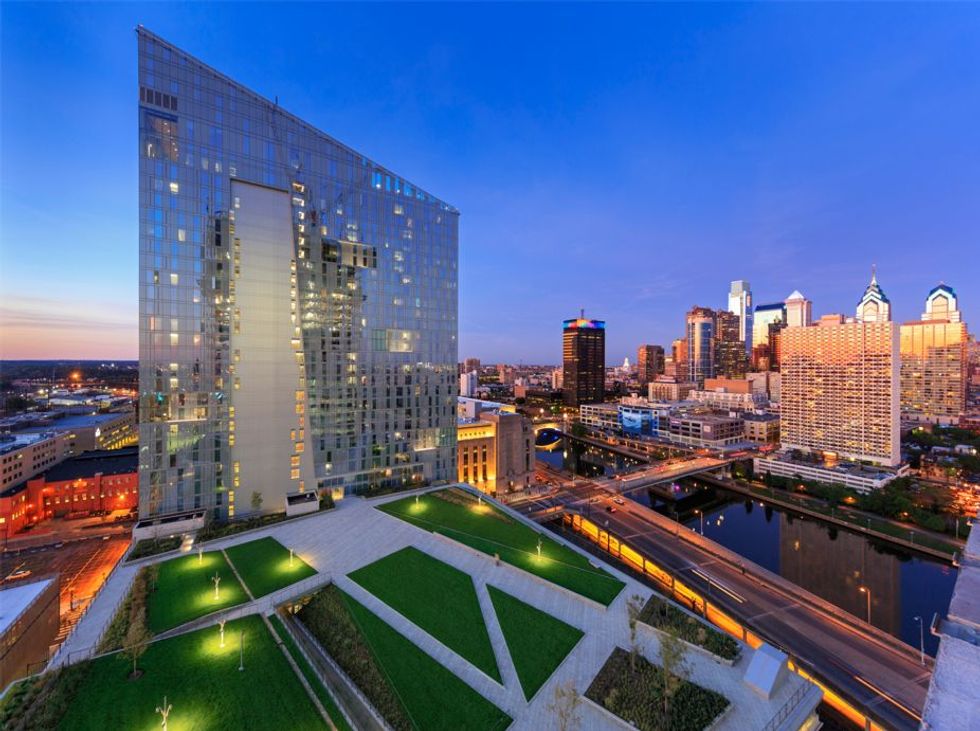 This place is located close to Drexel University. It is located on the rooftop, so you're going to have to go up the elevator to get there. It is a beautiful are of grass and greenery with a great view of the city. It is an ideal spot for those who want to have a picnic, or just wanting to lay and talk with someone. And again, a perfect place for picture taking.
4. Magic Gardens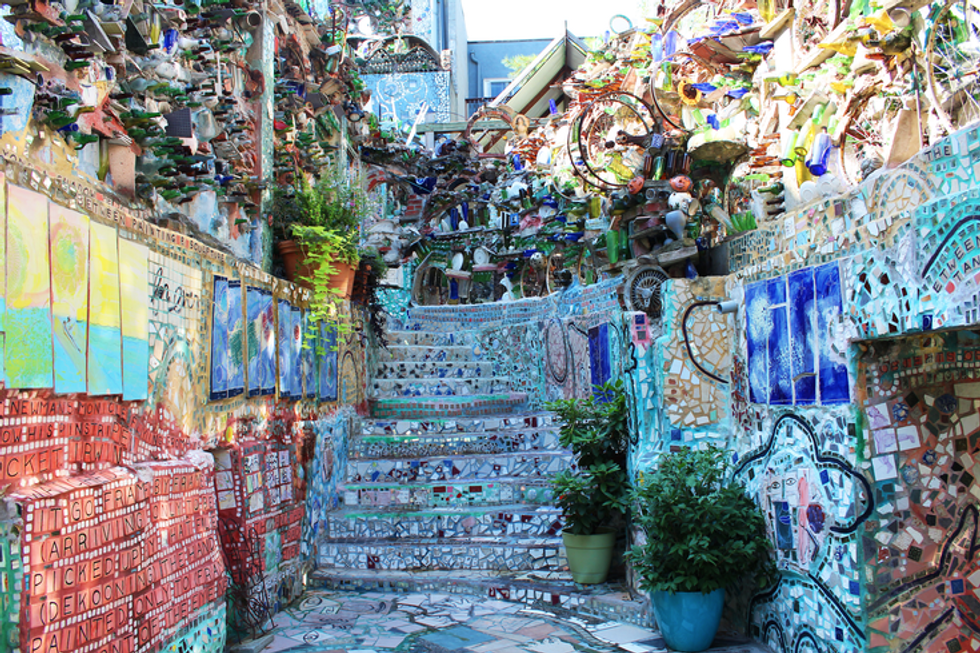 Again, super obvious choice for Philly natives, but for those of you who haven't been should definitely come to Magic Gardens on South Street. Aesthetically pleasing and pretty art to look at. Definitely recommend this place for those willing to spend a bit!
5. Boathouse Row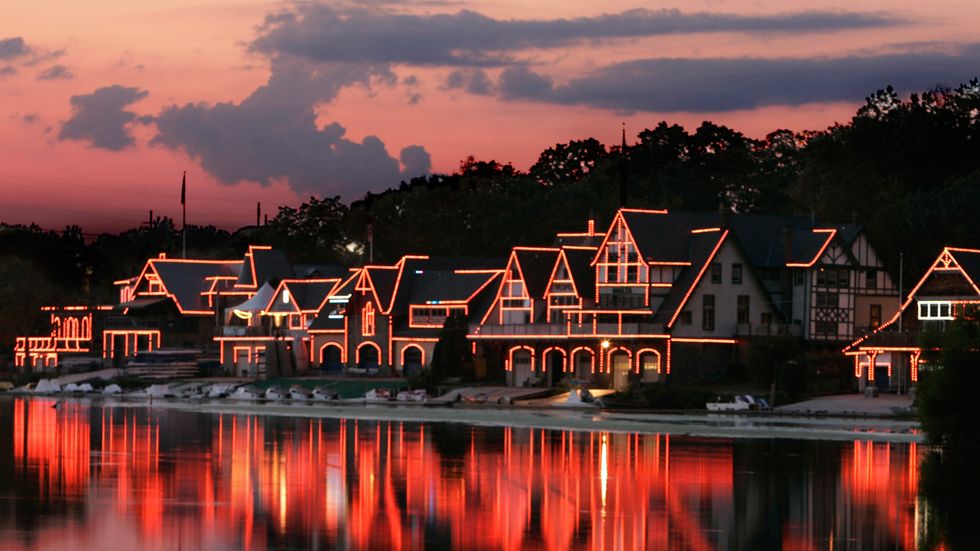 The most beautiful views can be seen during sunset while overlooking Boathouse Row. Located on the east bank of the Schuylkill River, it is a great place to come sit and relax, and maybe even row some boats while you're at it. Riding bikes along here is also a fun thing to do.
6. Penn's Landing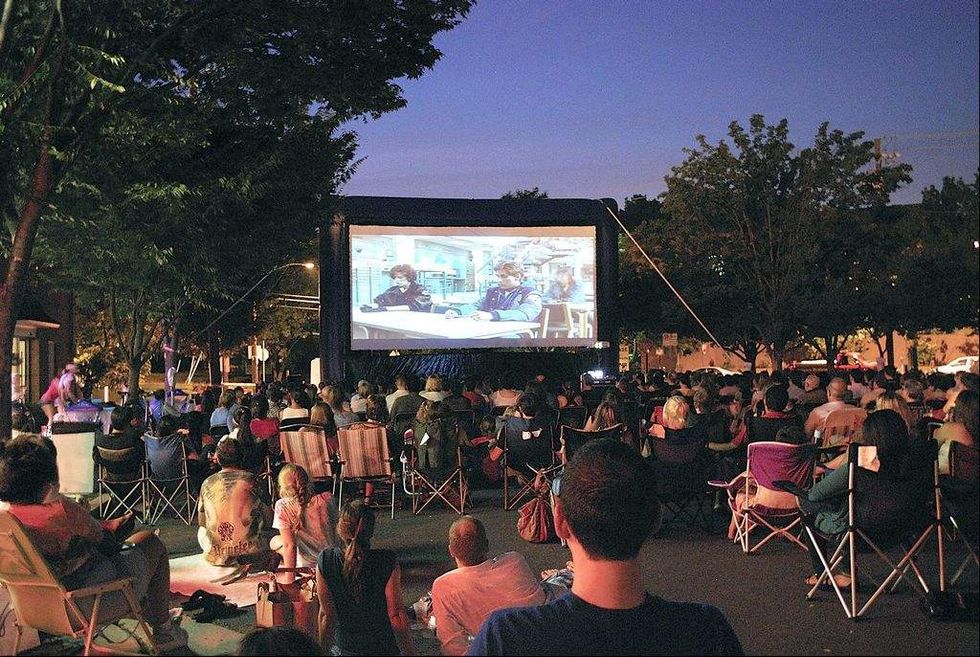 Penn's Landing has it all. Concerts, movie screenings, fireworks, etc. There is always something happening at Penn's Landing, especially during the summer. Always keep an eye out online on the events that are happening here. Along the water once again, it is a place with beautiful views and a happy atmosphere. Last, but definitely not the least on this list.
So, here are some places you should visit this summer. I know, most of these are pretty common, but how many have you actually been to? And if you've been to all, go again, because these places are common and most talked about for a reason! Happy summer!

Keep Reading...
Show less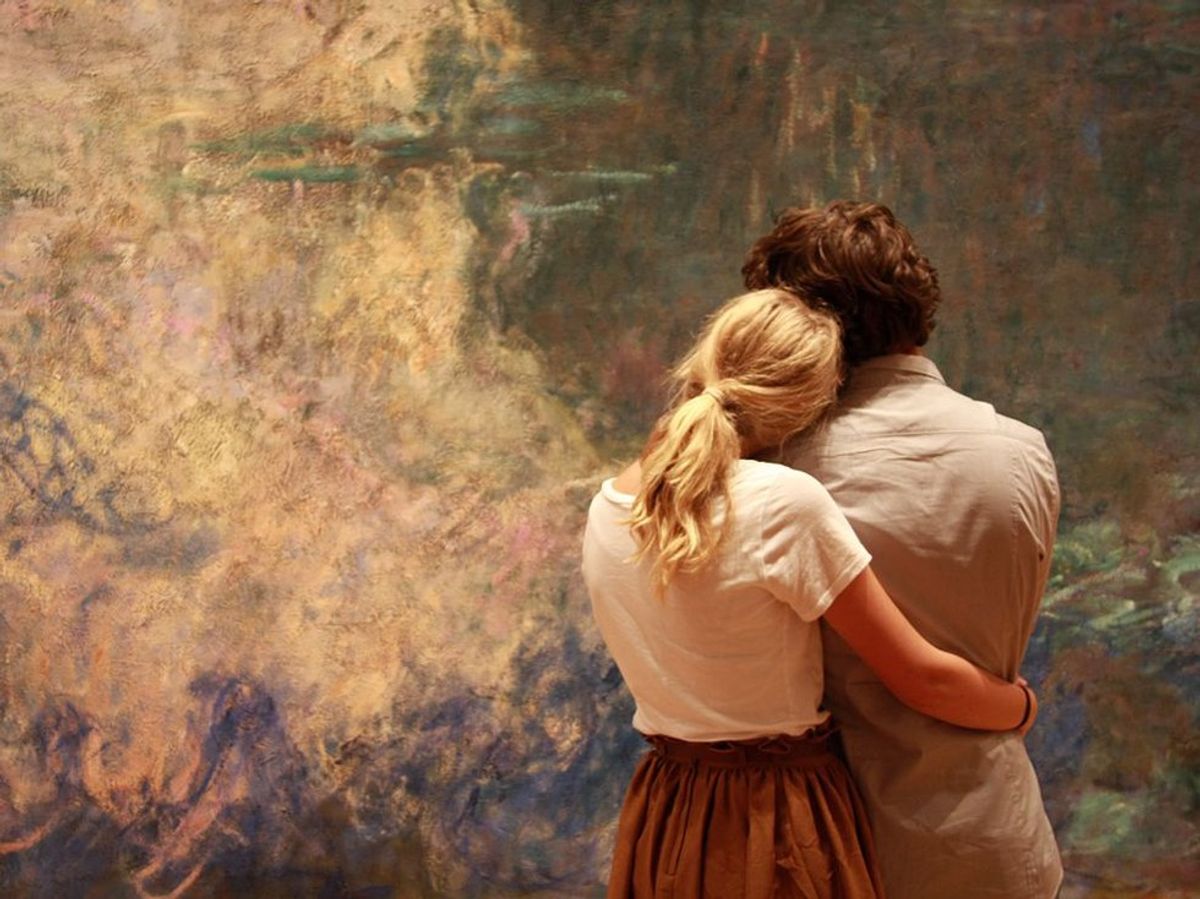 To my boyfriend's parents,
I just wanted to say that I know I probably didn't make a great first impression, and I am sure you've had some bad thoughts about me. I was quiet and awkward (and still am at times, and I am working on that) and I am trying my best to still impress you--I still get nervous about it. I know I am not much of a people person because I tend to be bad in social situations (and I am working on that too). But you should know that I wrote this to you because I care.
This is a thank you for raising your son the way you have. For teaching him to respect women, teaching him to be so generous, and teaching him how to be a gentlemen (even if he's a pain sometimes).
Thank you for letting me stay at your house, feeding me a lot, and taking me along to places. Thank you for always giving me such thoughtful, amazing gifts, and for everything you have ever done for me, and still do, even when I am gone.
Here are a few things I've learned about you and from you through your son:
Family Over Everything
Although he can be a bit of a handful sometimes, I can tell how much his family means to him. He always loves to stop by the house and just talk, to sit down and eat dinner, to spend time at home and bond. It reminds me of how important family is, to be together, and love each other and to never take them for granted.
Dedication and Commitment
When it comes to things like running and music, he gives his all, his 110 percent, and doesn't look back. He has passion and drive and determination to be the best he can be. He works hard and he cares, and his effort shows not only with those things, but the effort he makes in the relationship as well.
Trust
Trust is hard for anyone, but he has earned mine in all ways possible. Thank you for teaching him to not be deceptive, to mean his word, to be honest. It goes a long way not only in our relationship, but any relationship he will ever encounter.
Believing in Him (and in Us)
A thank you for believing in his dreams, his goals, his ideas. Going to his cross country meets, his track meets, and supporting him. For believing in us and the long distance. Because through that, he has my back and is there for me. He gives me strength and takes away my doubts; he gives unending support for what I want to do. He believes in me.
Stress Less
With him being so carefree, it has kind of rubbed off on me as time goes on. He knows how to laugh at himself and make the best of a bad situation. If something isn't going as planned he always looks for the positive, and now I do too, more so than I ever did before. He might not always be serious when he should be, but his way of not stressing over the little things is something more people need to be doing. Thank you for bringing up such an easy person to be around.
Patience

(And I know it doesn't always show, haha!) But he really is filled with patience, even when I'm being difficult for no reason or indecisive. He knows when to give people space and just be patient as they cool down. He is OK with waiting and with me when I'm being irrational and completely ridiculous.
A Smile Goes a Long Way
One thing I can always count on him for is to put a smile on my face. I could be in the worst mood, but he never fails to somehow make me laugh. He is extremely funny and uses his humor for good. He can lighten a mood or break the ice in any kind of situation, and that is a quality everyone needs to have. Thank you for raising him with a comical side.
Generosity
Of all the lessons I have learned from him, this is the greatest of them all. Of course sometimes he is a mooch, and convinces me to buy him B-dubs (because he is almost too good with persuasion and sales), but he actually is one of the most generous people I know. Before he had a job and was getting paid every two weeks, it wasn't easy to go out to eat all the time, or see a movie, or whatever it was that we wanted to do. I paid for things (which I didn't mind because I think the girl should pay sometimes too!) a lot of the time when I could. But through all of that, if I really wanted something he was sure to get me it. He might not have had anything, but he gave me everything. And now, with his job, he spoils me rotten and I have to tell him to stop.
Thank you for raising your son the way you have. Thank you for bringing him up well. Thank you for everything.

Lastly, thank you for letting me date your son.
Keep Reading...
Show less
Featured
Holy cow. If you're like me, you are bored out of your mind taking summer classes all the way until August. Then just to come right back and take more classes for the Fall?

It is like I am going insane.
5427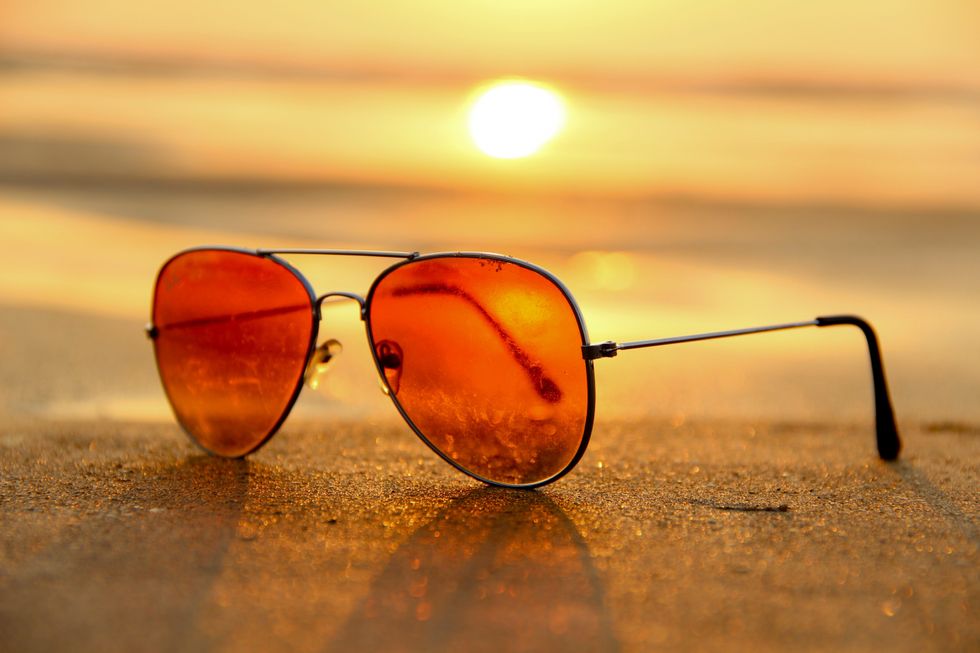 https://www.pexels.com/photo/sunglasses-sunset-summer-sand-46710/
I mean, I am taking rigorous classes which allow me to devote a lot of my time towards them, but still...it is only two classes. By the time I get done, I have a whole half of the day full of nothing. I end up just sitting on my phone for most of the day instead of doing something practical.


So here I have compiled a list of how to keep yourself from not going crazy!


1. Hit the gym.
Yeah, yeah, I know. I have been on this little gym kick lately. But seriously, I go to the Leach for about an hour a day, right after Orgo. Which although it may not sound like a lot of time, it keeps me busy. Do some simple exercises to get your body in the best shape it can be. For me personally, I have just been trying to tone up my legs, get some more profound abs, haha we will see, and then work out my arms.
2. Make home-cooked meals.
Like I have said previously I have tried to stop eating out as much as I used to. Instead, I have gone out and bought fresh produce and veggies so that I can create yummy meals that are satisfying enough to where I don't need to snack throughout the day. I try new recipes or make up my own depending on the day.

3. I keep my grades as my top priority.
That's what I came here to do. To get good grades in my hard classes that I am taking this summer. That was the goal, the whole point of why I stayed here instead of going and sitting at the beach all day...I miss home, I do, but I am trying to get ahead. During the day after class I try to relax some, but then at night, I read ahead in whatever class I need to, take some notes, and try to get my homework done early.

4. I try to keep positive, plan stuff for the month of what I am going to do.
Luckily, my weekends are pretty busy. But I would recommend planning to visit people, go to the beach, shopping, anything to keep your mind off how much longer you have to be here over summer...not like your counting or anything (8 weeks). For instance, June 17th is Father's Day, so take a trip home and visit your Dad, or at least that is what I am doing. The following weekend, I am going to Atlanta to visit a special someone and go to a Major League Baseball game for the first time. The weekend after, I have friends visiting...then it leads on into July.


5. If you are moving into an apartment, you might want to start packing.
Since I already lived in an apartment this year, that means I have to pack up all of the stuff I already have, and transfer it into yet..another apartment. I didn't realize how much I accumulated over this past year. Plus I like to stay organized, so everything must have a place until I move into my new apartment in August. Just going to take it room by room.


The whole point of summer is to enjoy your life, even if it does mean taking a couple of classes. Do I wish I was on a cruise heading towards some tropical island? Ugh, duh. Do I wish I was sitting on the beach with my dog? Yeah. Do I wish I just wasn't here taking classes? Um, of course. But it just didn't work out that way for me. Instead, I am trying to make the most of my time here this summer, because I only have a few more years until I hit the real world. Yay...can't wait to adult some more!

Keep Reading...
Show less
Subscribe to Our Newsletter