With summer just around the corner, it's time we start taking a dig at new trends, seeing which best fits us and which ones need to stay put on the rack. With last year's summer vibe of jean skirts, lace-up gladiator sandals, halter body-wrap swim suits, lace up shirts, shift dresses, bodysuits, and your ever so basic crop top with jean shorts, this summer seems to have a bit of a twist on it as we reign in the transitional period of cold air to warmth with the months of March and April.
Instead of taking a look at the latest Vogue or Glamour magazine, I'm going to stick to a few of my own fashion predictions that I have for this new twist on summer of 2017.
Testing out the waters of new style trends is always a little scary, but with that fear comes the fun and confidence of rocking a new look. Here's what I'll be testing the waters with this summer and hopefully some of my predictions will make the trendy cut:
1. Rompers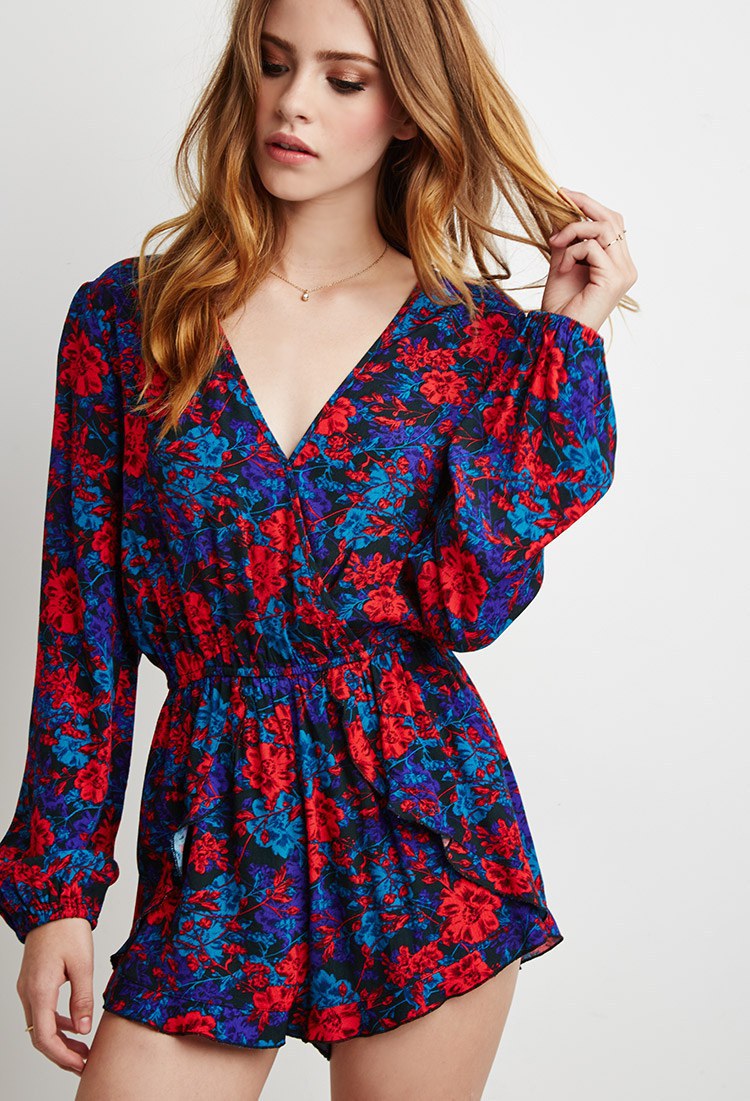 Everyone loves a romper here and there as they sure haven't failed to make their appearance over the years. However, because their appearance tends to hide in the shadows away from the spotlight, my predictions are that this summer they'll be the new hot topic. Rompers are super comfy to wear and they always come in many different styles, colors, and designs. I love them not only because of their comfort, but because they're easy to slip on if you're on the go. Additionally, they look good with just about anything.
2. Striped Off-the-Shoulder Tops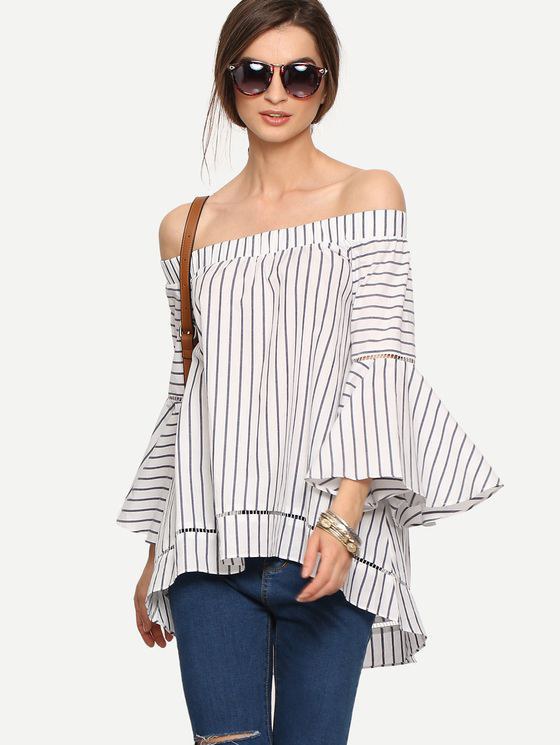 The off-the-shoulder trend appeared in 2016, and for many years before, but with mostly solid color patterns and designs. I've been seeing a lot of these shirts lately with stripes being plastered on them, and I actually think it works. These stripes are making their way onto many different styles lately with looks in many different colors, but I think this off-the-shoulder top has got to be one of my faves. Easy to slip on and sport with a cute pair of blue or black jeans, these tops sure don't seem to disappoint. I'm sure you'll be seeing a lot of them this summer.
3. One-Piece Swimsuits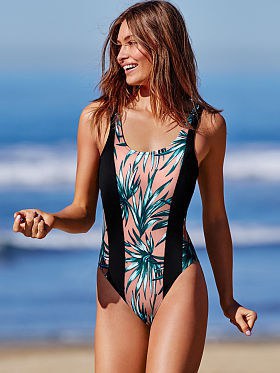 Yes, please. Put aside the bodysuits from last year's look and head into the stores to find this year's new spin on bodysuits— the one-piece swimsuit. Although Victoria Secret ended their swim line, PINK has some pretty cute suits out this year (as well as every other shop you can dream up of.) For a while, this style got dusty in the closet but it seems like this year they're coming out in full swing. You should embrace the one-piece swimsuit because it looks as though everyone else is too.
4. Off-the-Shoulder Dresses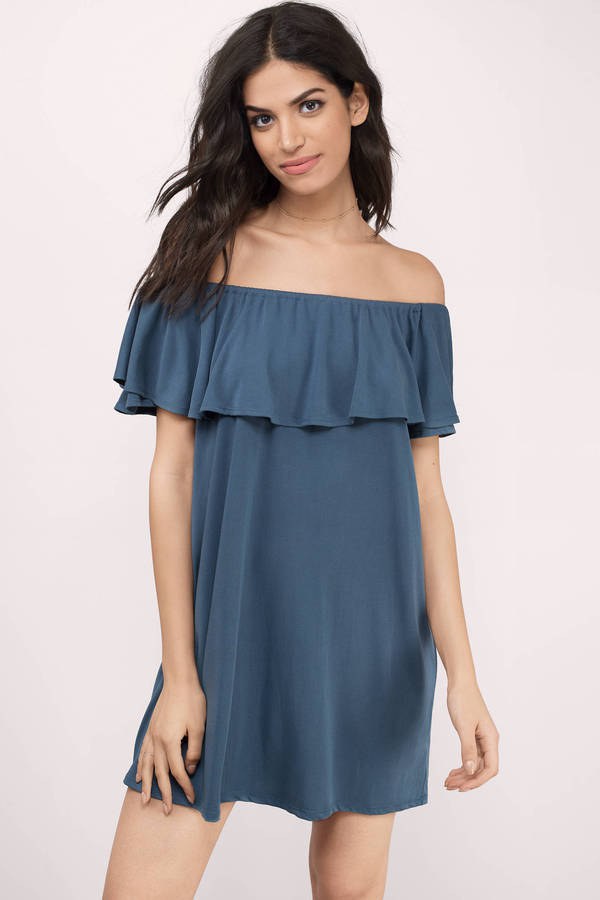 Because last summer was full of floral, swing, shift, and mock denim dresses, we are digging into something new. Like the off-the-shoulder top, this one seems to really work. These cute and trendy dresses would be great for a day look and even a night out. They are easy to rock with just about anything.