There's always buzz about sex toys, but when there's a pandemic keeping everyone apart, the buzz gets a little stronger. This is especially true when New York City and other departments of health are encouraging everyone to opt for safer ways of having sex to flatten the coronavirus (COVID-19) curve.
The plus side? While social distancing may drive you crazy, reviewers are saying the Clitoral Sucking Vibrator by Tracy's Dog — currently Amazon's number-one best-selling sex toy — will drive you crazier. Plus! It's currently $45.99 (normally $63.99), so you'll even get it for a steal. (Yes, it can be used solo or with your quarantine partner).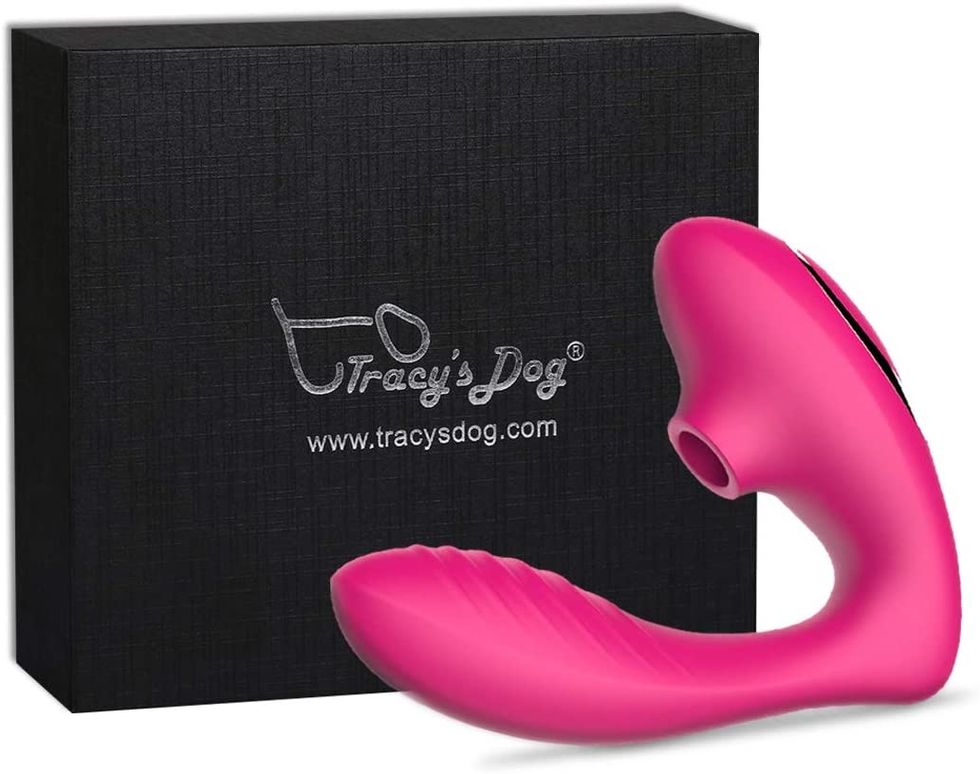 The toy is technically two toys in one, one being a silicone shaft to be used internally while the second, a clitoral stimulator with suction and 10 vibration patterns, provides simultaneous external pleasure.
According to the whopping 3,600-plus reviews averaging 4.3 out of five stars, this toy is no joke. "[It] wasn't very quiet, but neither was I," one reviewer wrote. "After you regain consciousness, make sure you have a burger or something ready," another shared, adding, "HOLY MOTHER THANK YOU FOR GIVING BIRTH TO YOUR BABY SON SO THAT HE CREATED WHOMEVER MADE THIS DEVICE."
And that's only two of the 1,400-plus 5-star reviews... they only get steamier. But, for the sake of not turning this into a porn script, I'll just go ahead and let you read those for yourself in your free time.
As an Amazon Affiliate partner, Odyssey may earn a portion of qualifying sales.

Follow Swoon on Instagram.