Tourism USA
Tourism USA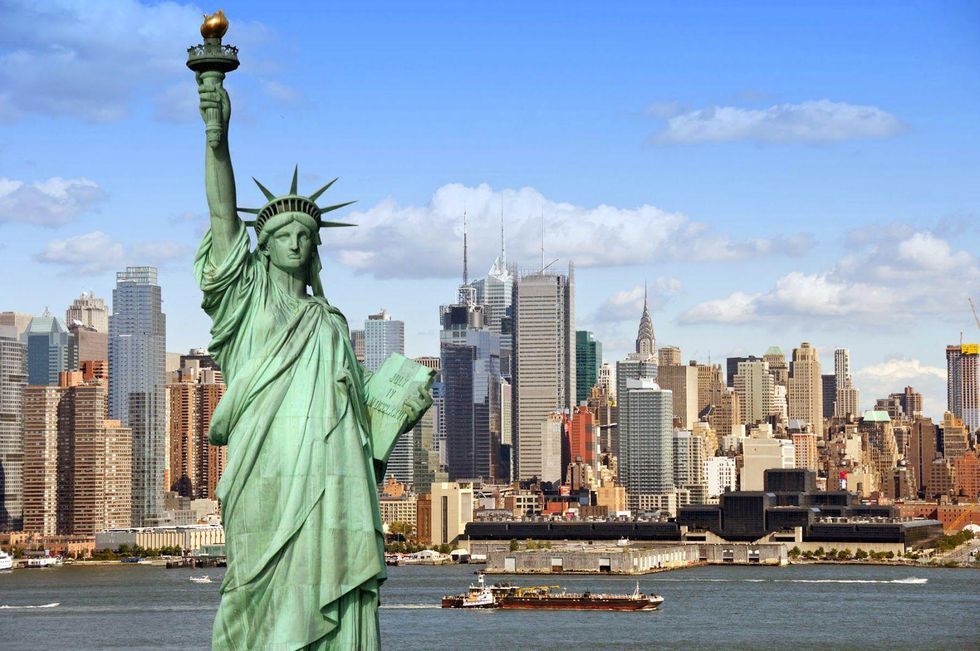 The United States of America spans an area of 3.7 square miles. The country consists of 50 states that are home to around 332 million people. In 2019, the county welcomed 2.3 billion travelers, of which 80 million were tourists.
Places to See
If you happen to find yourself in the States, the natural wonders, landscapes, or cities that, you might enjoy yourself in are numerous. One of them is the well-known Grand Canyon in Arizona, a natural phenomenon that displays one of the largest, most visible examples of layered rock formations.
Should you head to the States in February, the colorful, radiant, and festive New Orleans might just be the best place to visit for celebrating Mardi Gras. Alternatively, if you're someone who wants to learn the history of the country, then the memorial at Mount Rushmore in South Dakota is also renowned amongst tourists.
You've probably gotten a glimpse the Statue of Liberty in various forms of media and seeing it up close is a sight to behold. It happens to be the largest statue in the world, and you can view it in New York harbor. A ferry from Battery Park can take you right to it!
Those looking for some serious fun may want to stop by Walt Disney World in Orlando, especially if it's a family trip. There are a host of theme parks, water parks, shopping theaters, and activities to enjoy.
Tourist Requirements
The USA is a host to both international and domestic tourists. Not much is required from domestic ones other than a mandatory COVID-19 test since the domestic tourists are already residents.
However, things are bit different a person traveling from a different country to the states. Such a person must carry a visitor visa (B-2). This visa type is a non-immigrant visa that is granted for traveling or tourism.
It is valid for 10 years with permission to stay 180 days per entry in the country. If a person is not willing to apply for the B-2 visa, it is also possible to apply for the Visa Waiver Program (VWP), which allows them to travel to the States without a visa for 90 days or less.
This is where the Electronic System for Travel Authorization (ESTA) comes into the mix. The ESTA is a travel authorization program used to authorize travel to the United States by citizens of 38 countries.
All these countries must have an ESTA program. The program assesses individuals who have applied under the VWP program against preset eligibility criteria. It is strongly recommended that anyone hoping to travel to the USA on the VWP checks what the eligibility status is before making any travel arrangements.