Yoga is essential to finding great balance and sometimes to maintain sanity. It is a lifestyle that people all over the world embrace and help others to dive into. Growing up in Colorado, I've grown to love some of the best spots in Denver to practice.
These are a few of my favorites, I think you'll see why:

Denver Botanic Gardens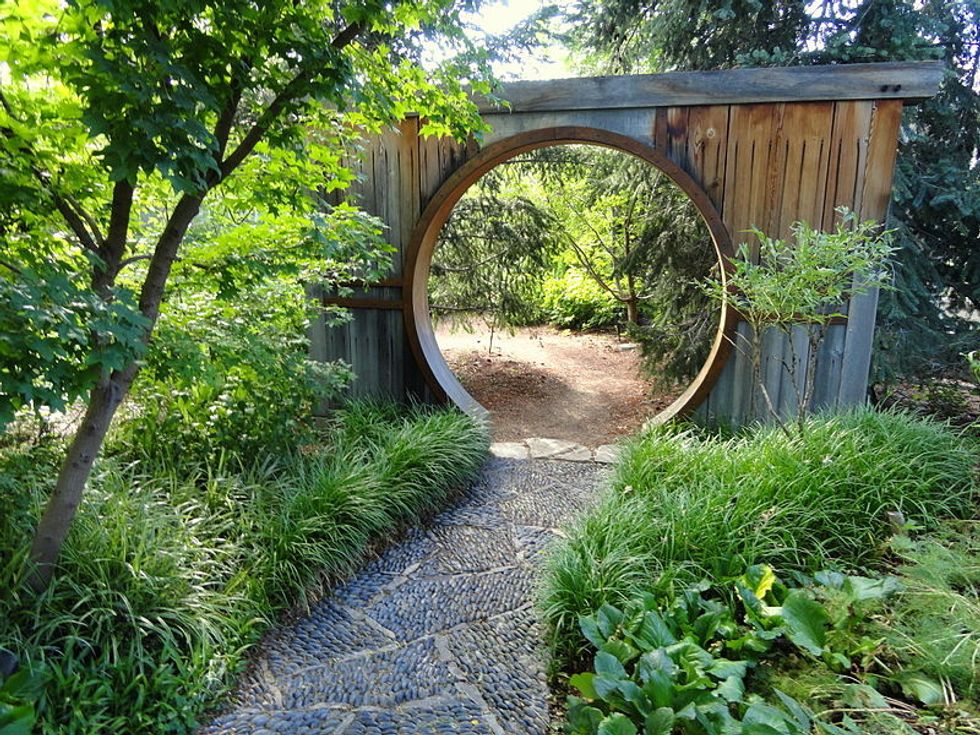 A garden is the epitome of nature and peace. The Denver Botanic Gardens happens to be a great place to start a yoga journey in Denver. It will cost about $10-12 per session, but it is well worth being surrounded by gorgeous greenery while striking a yoga pose. There is a morning session known as Sunrise Vinyasa at the Gardens and an evening session called Evening Vinyasa Yoga at the Gardens. Morning sessions are on Tuesdays and Thursdays, whereas evening sessions are on Wednesdays.
Downtown Aquarium Denver
What better way to feel the body flow naturally than to surround it with water and the life within it? The Downtown Aquarium offers yoga in an under the sea environment. Their yoga classes happen randomly, so it is best to follow them on Facebook or to check their calendar to get the event. It costs an average of $10. Not bad to get up close and personal with the lovely sea life.
Denver International Airport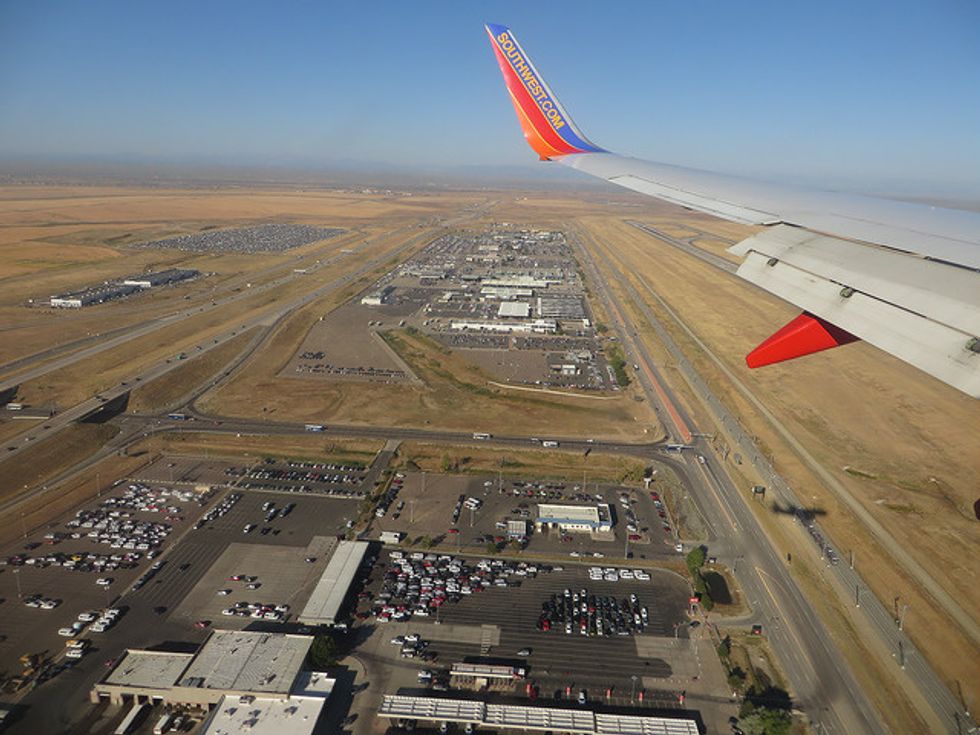 It seems that people are always on the go. As mentioned before, yoga is a tool that can be taken practically anywhere. That is why it is important to be able to plan a yoga session even in a day that seems entirely booked up. Being one of the most unexpected places to do yoga in, Denver International Airport will have a fellow yogi covered when they are in need! Labeled as Yoga on the Fly, Located in terminal A, anyone can have their very own mini studio equipped with follow-along videos and yoga mats. This can also help calm some pre-flight nerves. Sessions can get pricey, just like everything else sold in the airport, so look to spend anywhere from $15-$60.
Samadhi Center for Yoga
The Samadhi Center for Yoga is an overall fantastic yoga studio that is well experienced. In fact, they are one of Denver's oldest yoga studios around. The good news is that they can keep up with the times and bring modern flavors to a session. This yoga center is family owned and gives a great sense of community for those that practice here. They have three conveniently placed separate locations in Uptown, Golden Triangle, and Park Hill — all ready for a nice and relaxing session.
Find your favorite place to practice in the Mile High City! There are also dozens of other incredible studios in the Denver area. Look into fitness classes at a studio or gym near work or home so you can commit to your a workout goal and practice yoga regularly. A comfortable atmosphere can help unite the body, mind, and spirit for a more gratifying flow. Good luck!