2018 is the year I fell more in love with music. It was the year I broadened my horizons and gave chances to music I normally wouldn't listen to. And it also was the year for albums to be released.
With all the music being released as well as all the music I was discovering, it wasn't hard to have a playlist that lasted for hours. May leave a link to my Spotify is anyone is interested. I like making playlists for all the moods I'm in, it's something that my friend Megan and I find really relaxing.
2018 was the year I started paying for Spotify premium. This changed my life in two ways, one being I have unlimited skips, for when I heard a song too many times. The other was I didn't have to get an annoying ad in the middle of my sleep playlist when trying to catch some Zs.
Now you're truly going to learn a lot about me by the music I listen to, because I promise you my taste varies. A lot of these songs hold precious memories and take me back to a specific moment. All music is good music, and there is no genre of music that I'm not down to listen to, so without further ado here are the songs that left an impact on my 2018.
Throughout my 2018 I was discovering new artists as well as reconnecting with ones I haven't listened to in a while. My roommate Steph and I have had so many moments where we scream out to BROCKHAMPTON and Kehlani on a daily basis. All these songs bring back memories of a certain time in 2018, and I want to share a few.
Here is the link to a playlist I made for all the songs in the list if you want to take a listen.
1. Best Life (feat. Chance The Rapper) by Cardi B
This song came out around the time I was getting ready to graduate high school. I distinctly remember the dinner we had the day before graduation, I remember looking at all the faces in the room and realizing I wouldn't see most of these people again. I remember in that moment thinking about how blessed I was for the opportunity my parents gave me and how I was now moving onto bigger and better things.
2. Till the End by Logic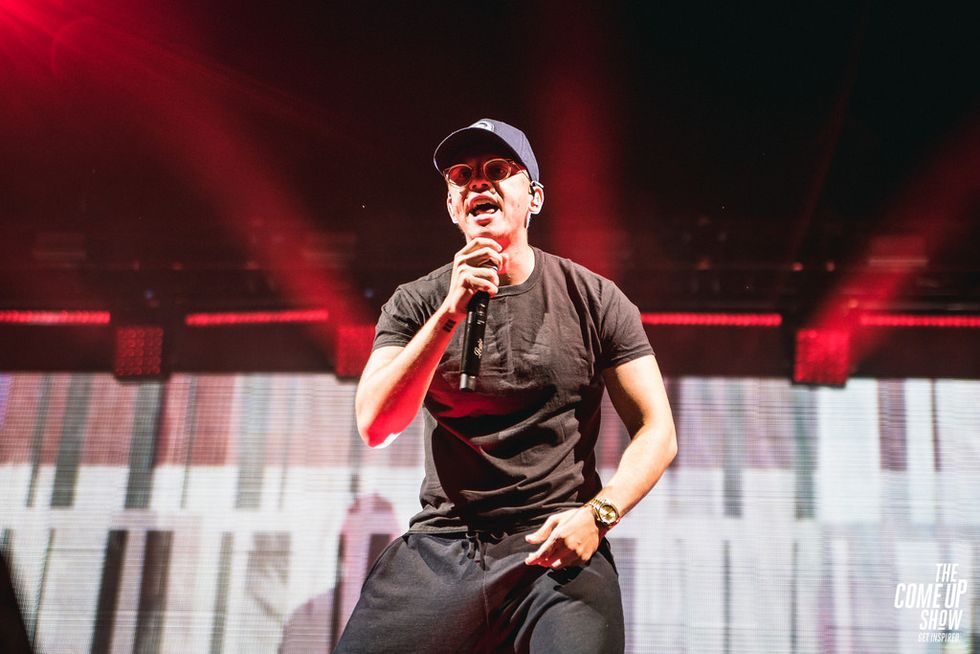 3. OG Luv Kush pt.2 by Kaiit
Kaiit has one of those really soothing voices. She was one day recommended on my Youtube and after that I couldn't get enough. Her vibe is something I thought was really dope.
4. YoU ThouGHt WrONg by Tory Lanez
Tory Lanez - "Love Me Now" Stream/Download https://smarturl.it/LMN Follow HYPE: https://soundcloud.com/hypedmnd https://twitter.com/HYPEdmnd https://www.inst...
5. Allie by Patrick Stump
6. Bottled Up by Dinah Jane
After Fifth Harmony broke up, all the artist went their separate ways and made their own music. A lot of people only speak about Camila or Normani when talking about artist solos, but in 2018 Dinah Jane and Lauren Jauregui came out with solos. Dinah's music video is at a skating rink, and ironically enough I hear it playing overhead when I go skating with my friends.
7. GOLD by BROCKHAMPTON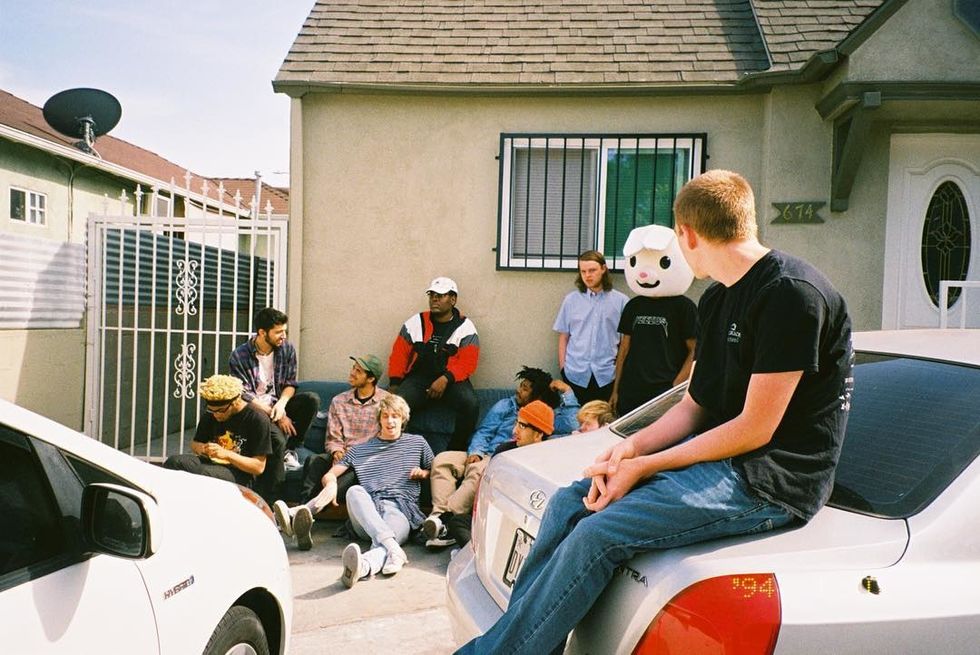 scontent-iad3-1.cdninstagram.com
Brockhampton is the band my roommate and I can be found screaming randomly at 2 in the morning. It might not even be the full song, sometimes we just randomly say one liners that come from Gold.
"Keep a gold chain on my neck. Fly as a jet. Boy, better treat me with respect"
If you didn't know what we were doing you'd think we were crazy.
8. Comethru by Jeremy Zucker
There are a lot of songs by Jeremy Zucker that found me this year. I really connected with his music and I was glad to add him to my playlists.
9. Love Lies (feat Normani) by Khalid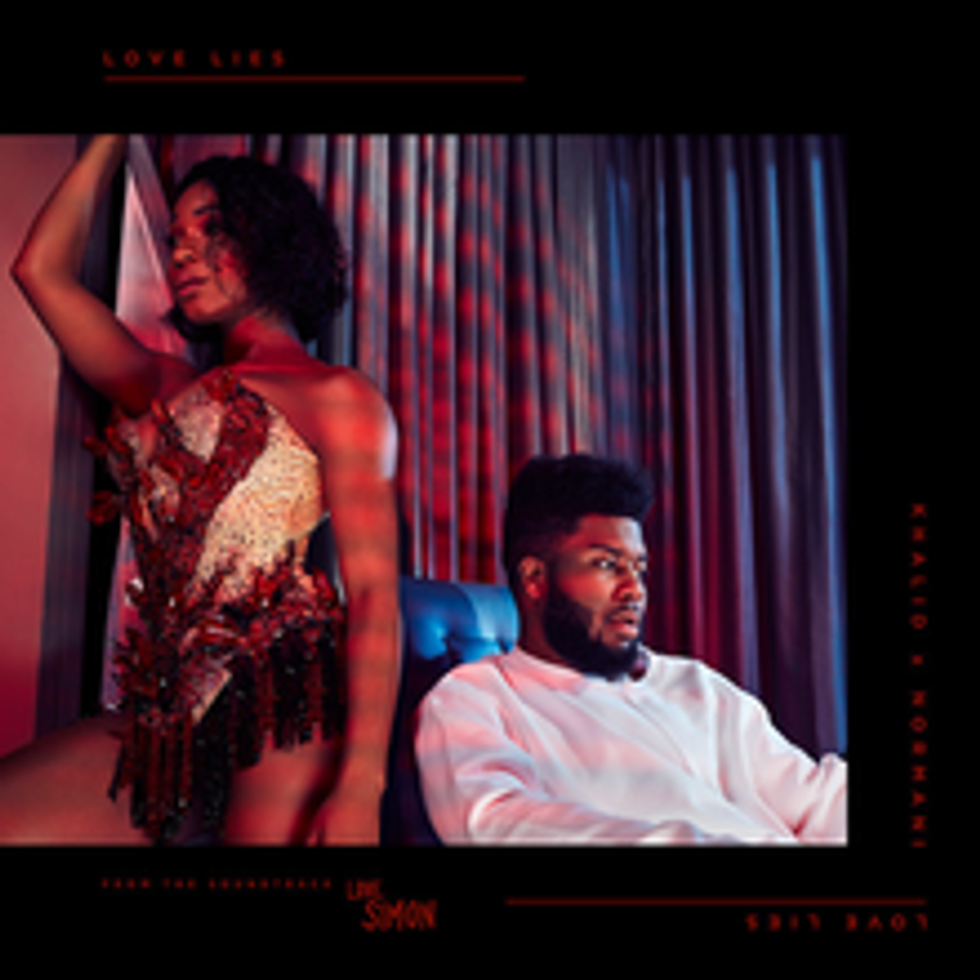 (Khalid - Instagram)
10. Younger by Ruel
Ruel was another gem to find this year. I loved how his song made me want to reminisce and hold memories close.
11. Train by Lil Halima
Provided to YouTube by Universal Music Group Train · Lil Halima Train ℗ 2018 Def Jam Recordings Norway Released on: 2018-06-15 Producer: Gustav Nyström Studi...
12. Without You (feat Sandro Cavazza) by Avicii
Avicii was one of the multiple artists to have passed away during 2018. His music is something that brought me and a specific friend very close over the years. I remember when the news of Avicii passing happened, I was at rehearsal for the school play. I had never been hit with emotions so quickly as I had in that moment. I remember listening to all his music over and over again until I felt better.
13. Angels (feat Saba) by Chance the Rapper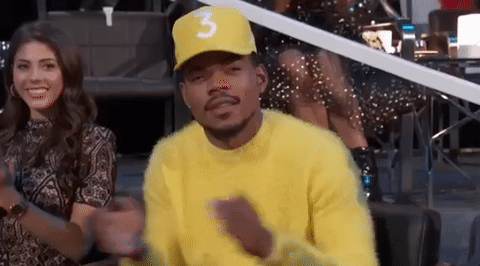 Giphy
I can't talk about my favorite music and not mention Chance. I remembering seeing him in concert for my seventeenth birthday and being so overwhelmed and excited at the same time. His older music isn't on Spotify, but that could be a list on its own if Inamed all my favorite Chance songs.
14. Love$ick (feat A$AP Rocky) by Mura Masa
15. BE YOURSELF by Taylor Bennett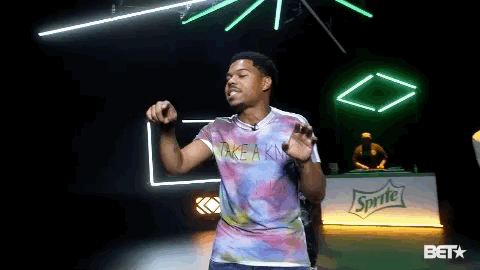 Giphy
Taylor Bennett is the younger brother of Chance the Rapper, and that family just has talent for days. I loved this song because Taylor speaks about his own life experiences and how he will work hard to achieve his dreams. He promotes the attitude that being yourself is okay and I am all for that.
16. Emotionless by Drake
I remember when Drake released his album Scorpion, it was the summer time. Out of all the songs on the album Emotionless always stuck out to me. I listened to this song every morning when walking up the hill to work.
17. Sweet but Psycho by Ava Max
18. Body Count (feat Normani & Kehlani) by Jessie Reyez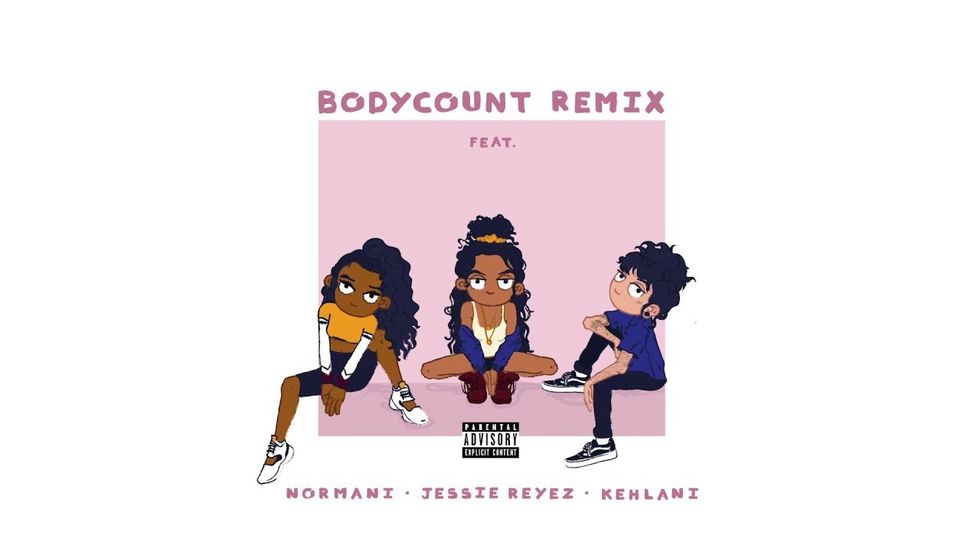 www.youtube.com
Jessie Reyez is just really dope, her music was a really nice addition to my 2018.
19. Gravel to Tempo by Hayley Kiyoko
20. High Hopes by Panic! At the Disco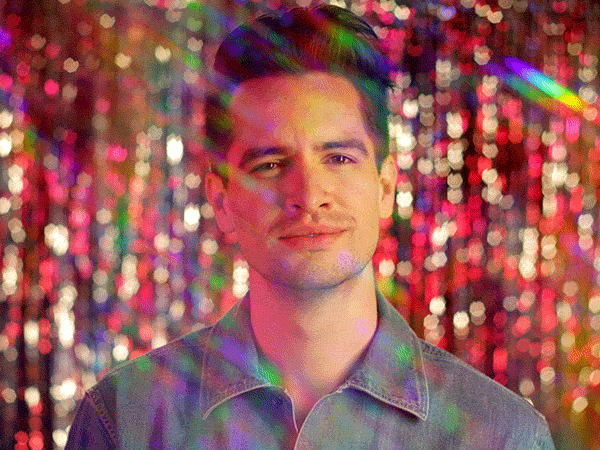 Giphy
21. Electric Lady [feat Solange] by Janelle Monae
Janelle Monáe is an artist who I have listened to for a long time. Hearing this song while I was in the bookstore with my friends brought a blast from the past. When I hear this song I think about walking through the bookstore and dancing with my friends.
22. I Wish I Missed My Ex by Mahalia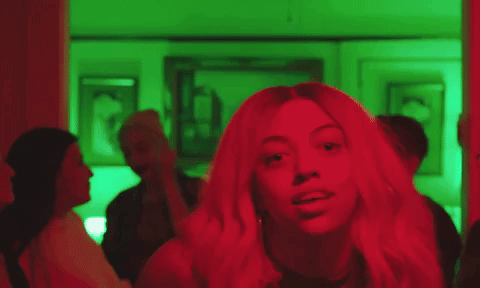 https://www.youtube.com/watch?v=a7kT52xL-7g
The entire music video is shot backwards, I want to take time and appreciate how long that probably took.
23. Drama by Pink Sweat$
24. Broke by Samm Henshaw
Samm Henshaw is an artist I also discovered in 2018, and this song is truly one of my favorite finds of the year.
25. Honesty by Pink Sweat$
Honesty · Pink Sweat$ Honesty ℗ 2018 Human Re Sources Released on: 2018-07-12 Auto-generated by YouTube.
26. Party on the West Coast (feat Snoop Dogg) by Matoma
I Discovered Matoma a while ago and there are a lot of his songs that I enjoy. He's a DJ that can always put me in a good mood.
27. Paramedic! by SOB X RBE
One thing that I think of when I think of 2018 is Black Panther. I not only enjoyed the movie, but I also loved the soundtrack and album. The entire album was great, but this song is one of my favorites.
28. Carried Away by H.E.R.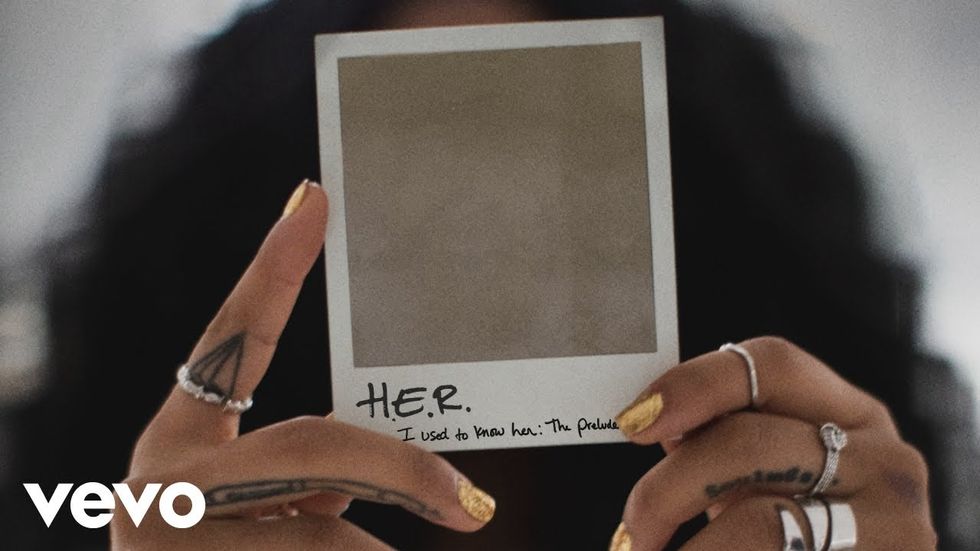 www.youtube.com
29. Figures by Jessie Reyez
30. Drama by AJR
Ironically enough, this song found me when I seemed to be going through a lot of drama in school. AJR was a new band that I began to relate to when I needed it most.
31. GOAT by Ari Lennox

https://www.youtube.com/watch?v=ID9pAvTFAX8
32. This is Me by Keala Settle 
This song is from the musical The Greatest Showman, wow that was beautiful. I know some people aren't really into musicals, but I am. When good Musicals come by I have to appreciate them. Like I know a lot of people want to talk about Hugh Jackman and Zac Efron, but Zendaya was amazing.
33. What I Need (feat Kehlani) by Hayley Kiyoko
34. Black SpiderMan by Logic
I saw Logic in concert for my eighteenth birthday. That was one of the best days of my life. I don't go to a lot of concerts, but when I do it's for artists that I really appreciate.
35. Did it For the Fame by Sabina Ddumba 
36. Better Days by Hedley
37. Killer Queen by 5 Seconds of Summer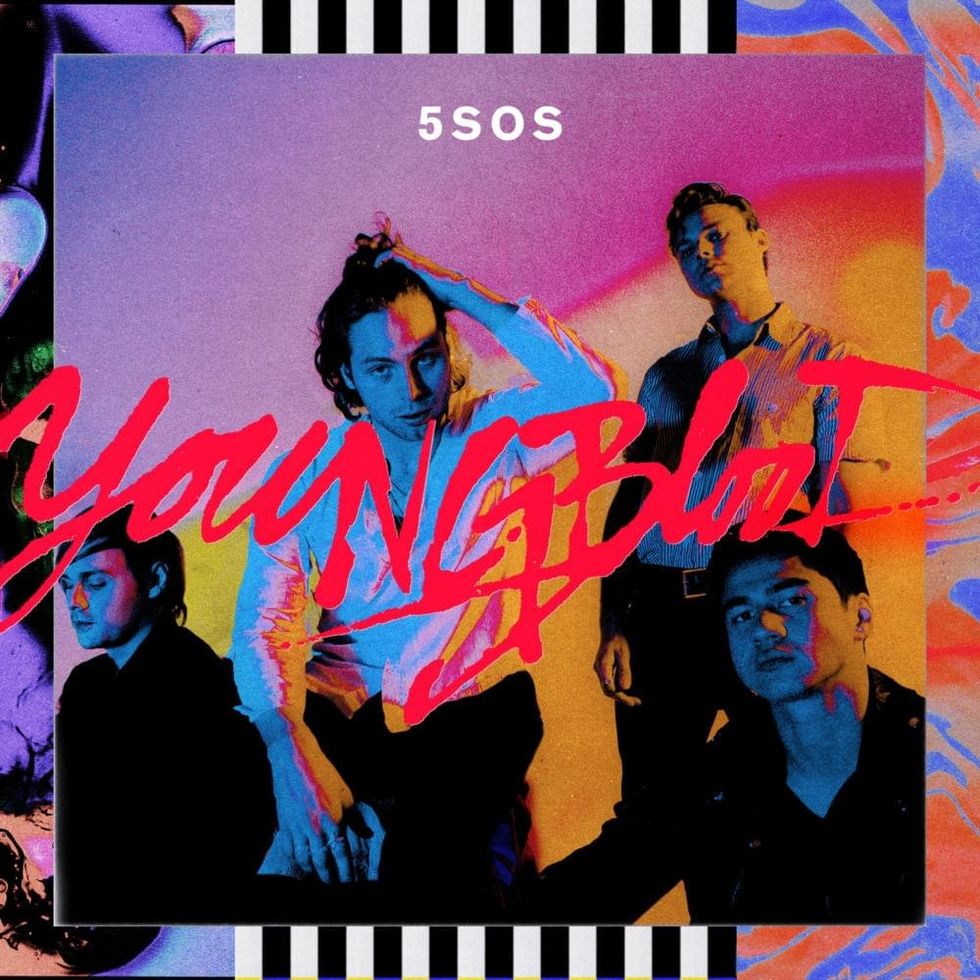 (5SOS - Instagram)
I've been a fan of 5SOS from the beginning. YoungBlood as an album was amazing, but bonus song for the list is Meet You There by 5 Seconds of Summer.
38. What About Us by P!nk
Gosh throwback to my iPod nano and the only music I ever bough was from P!nk. It's crazy to think that she's been a part of my life for that long.
39. Only Love by Mary J. Blige
Listening to WBLS with my mom in the car one day in July. The radio claims Mary J. Blige made a new song. My mom and I listen to it and see the comparison it has to Doctor Love. Since that day we heard it all the time on the Radio.
40. REDMERCEDES by Amine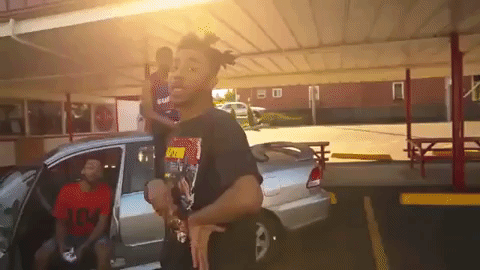 Giphy
41. Sex & Super Smash Bros. by KYLE
My roommate and I dance to this song while doing the dishes in the kitchen. Heyyy Steph. If you ever want to dance battle you know where to find us :)
42. Be Your Girl (Kaytranada Edition) by Teedra Moses 
This brings me back to the days I came into work early, no one else was there so I hung out in the office with Israel. It was great, he just lets me mess around with his Spotify and play songs that I like. I remember Israel dancing to this song and making me laugh.
43. Wake Up in the Sky by Gucci Mane
44. FRIENDZONE by UMI
FRIENDZONE Available Here: http://smarturl.it/friendzoneUMI Directed by Ouros (Eddie Mandell, Cade, Aamir Khuller) and Umi Concept by Tierra Wilson, Eddie Ma...
45. These are my friends by lovelytheband
This song was in the background of a new show I had been watching. lovelytheband was a new love of mine, and it turns out that a lot of my friends at college liked this band and had other songs I should look at.
46. No More Sad Songs by Little Mix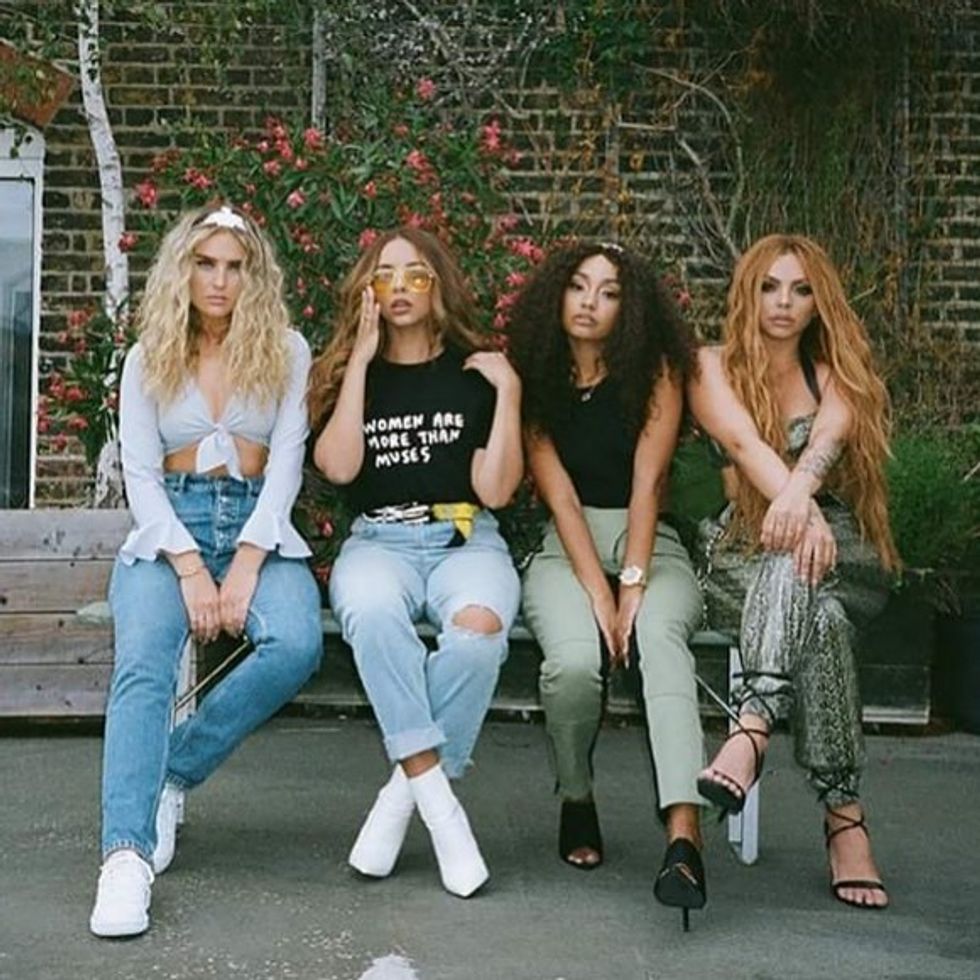 scontent-iad3-1.cdninstagram.com
This takes me back to being in New York, I went to New York a lot with the National Art Honors Society to visit museums and exhibits.
47. College Kids by Relient K
Okay I don't know why this song stuck out so much to me, but I like cynical humor. I felt like this was an accurate description of what people told me college would be like. If you like songs like this than you'd probably also like Bowling for Soup, another classic.
48.  Sunshine (feat Miguel) by KYLE
49.10,000 Hours by PrettyMuch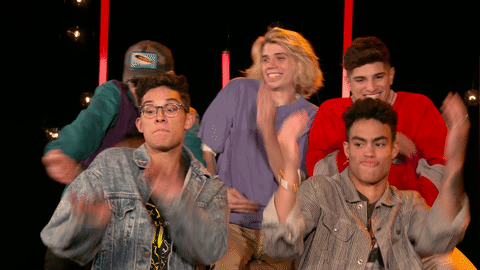 Giphy
Okay so I couldn't end the list without at least ONE PrettyMuch song. I know all my friends reading this are probably surprised I hadn't mentioned them already. PrettyMuch is a fairly new boyband that's been around since 2016. I am a diehard fan that's been there from the beginning. I've made a lot of new friends by being a fan, and I've even made a lot of my other friends fans too. This is a band to watch out for, if I do say so myself.
50. Lucid Dreams by Juice WRLD
Summer. This song reminds me of the entire summer with my little brother. He would sing this song every night, and we share a wall so I know. The most prominent time he sang this song was when we were driving home from Six Flags. I remember the windows being down and my brother stole the AUX. My mom had never heard that song until then and she never wanted to hear it again.
I didn't name every song I liked because I felt like this is already long enough, but I do have whole albums on the playlist as well. There were a lot of good songs in 2018, and I can't wait to see what 2019 holds.