So, maybe it's the holiday season, but there is something really enticing about holiday baking shows. On shows like Christmas Cookie Challenge and Holiday Baking Championship, you watch these incredible bakers make such intricate and elaborate desserts!
For those of us who are kitchen-challenged, these can be quite intimidating, but there is hope! Pinterest has so many recipes that have step by step instructions, so even cooking-ignorant individuals like myself can figure them out!! Here are five holiday desserts that anyone can do!
1. Peppermint Bark!!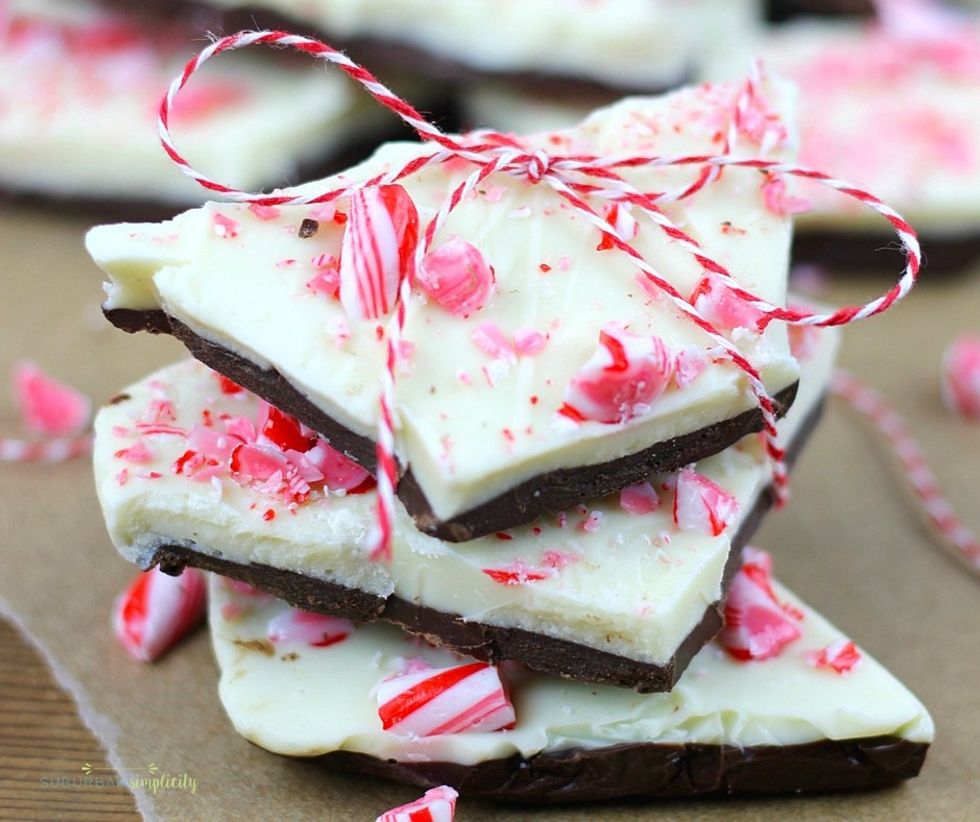 For peppermint bark, you just need to melt dark and white chocolate which you can do in the microwave, and then pour the white chocolate over the dark chocolate in the pan. (Line the pan with parchment paper before you put the chocolate in!) Then break up peppermint and dump it in the pan. Bake it, and you're done!!
2. Strawberry Santa Hat Brownies!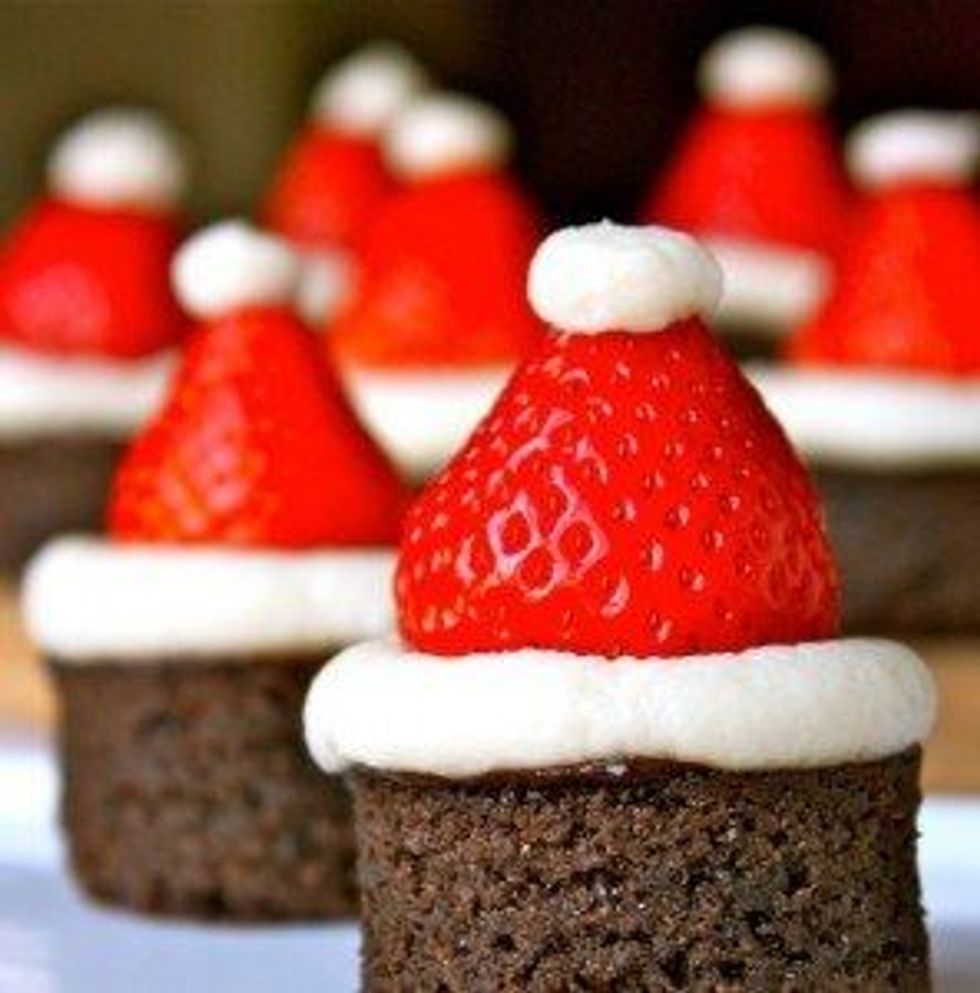 This one is REALLY SIMPLE. You literally put icing on the top and bottom of a strawberry to look like a Santa hat and stick it on a brownie. Done.
3. Snowmen Marshmallows!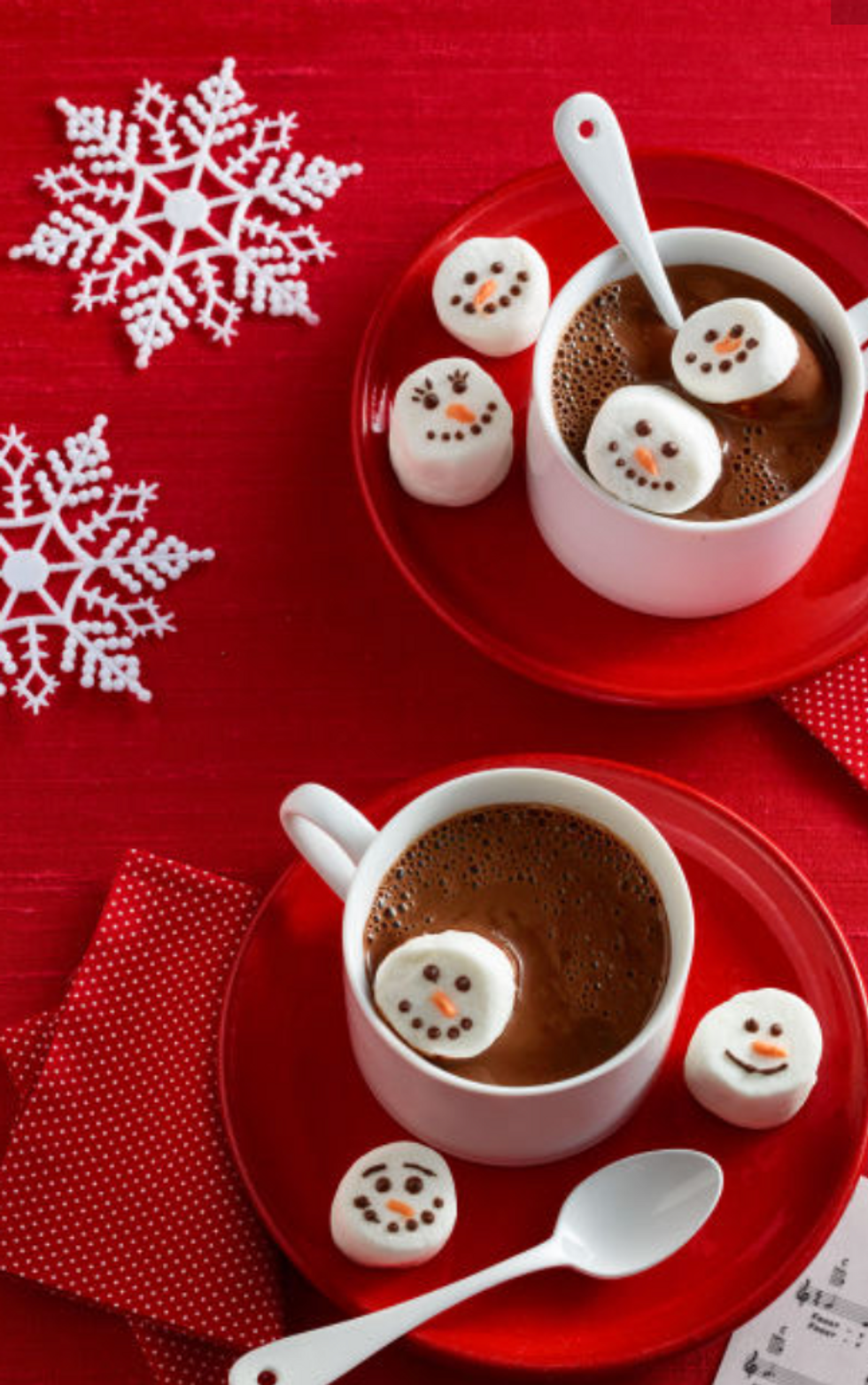 You get giant marshmallows, melt a bar of dark chocolate in the microwave and draw snowman faces on the marshmallows, using the chocolate. For the orange nose, you can use icing or sprinkles. Be creative. When you're finished, throw them into a nice hot cup of cocoa.
4. Snowflake Cupcakes!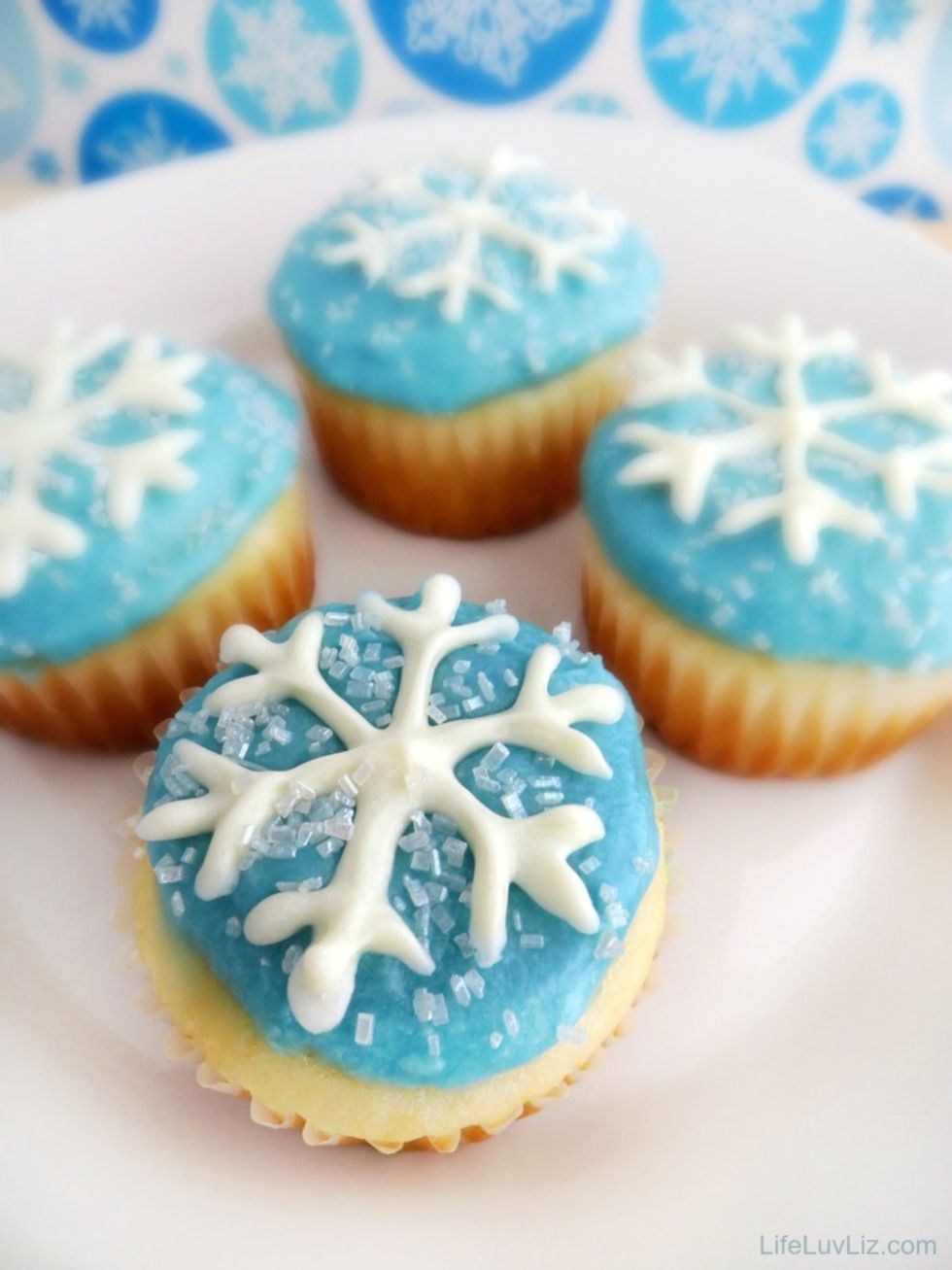 Dude. Just make some cupcakes and draw a snowflake with icing on top! Ba da big, ba da boom.
5. Christmas Cookie Pie!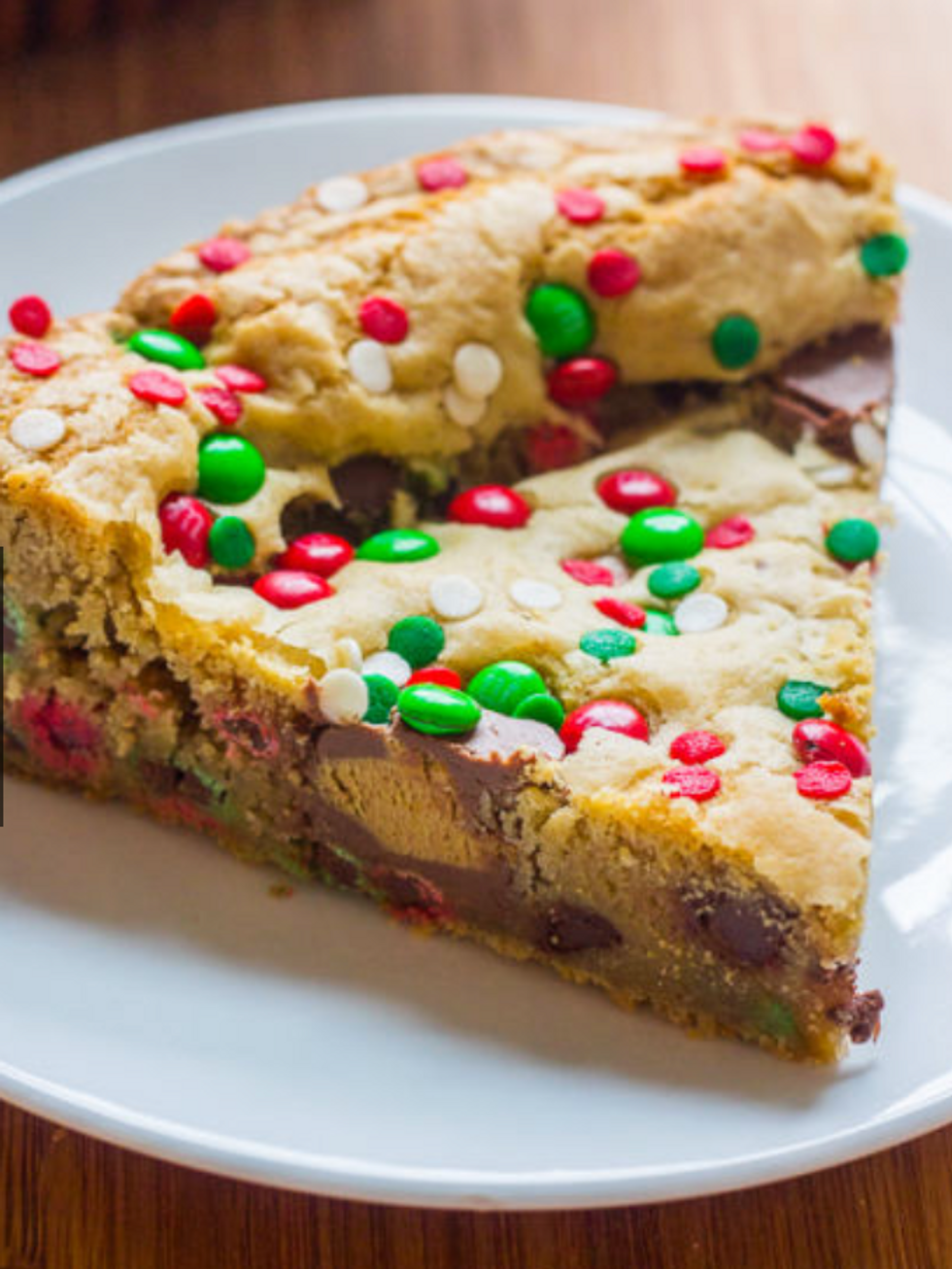 This one is easy too! All you do is fill a pie pan with cookie dough and then put m&m's, chocolate chips, peanut butter cups and whatever else you want in it, and bake!