After a long time of hard thinking, I've figured it out. I know what you want to read. I know what is worth your time. Trust me. This is it.
6.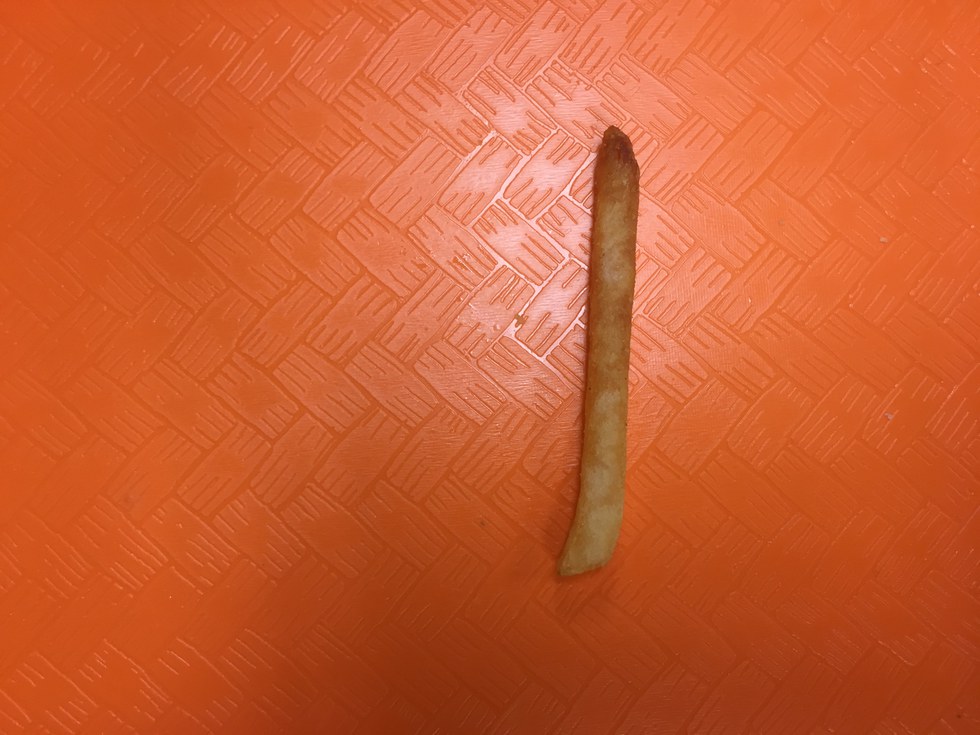 This one looks pretty soggy if you ask me but we'll see.
After eating: Yeah it was pretty bad and now I'm kind of wondering why I wanted to make this list to begin with. This is not worth your time to read an article about some 14-year-old-looking kid eating bad fries and more importantly, it's not worth my time. I'm going to go buy another box of fries in hopes of redemption.
5.

Yes, this is what I was searching for! This wonderful little guy that costs practically nothing is well worth the price and the time I spent looking for it. This is what I want. This is what you want. This list is going to be great now.
4.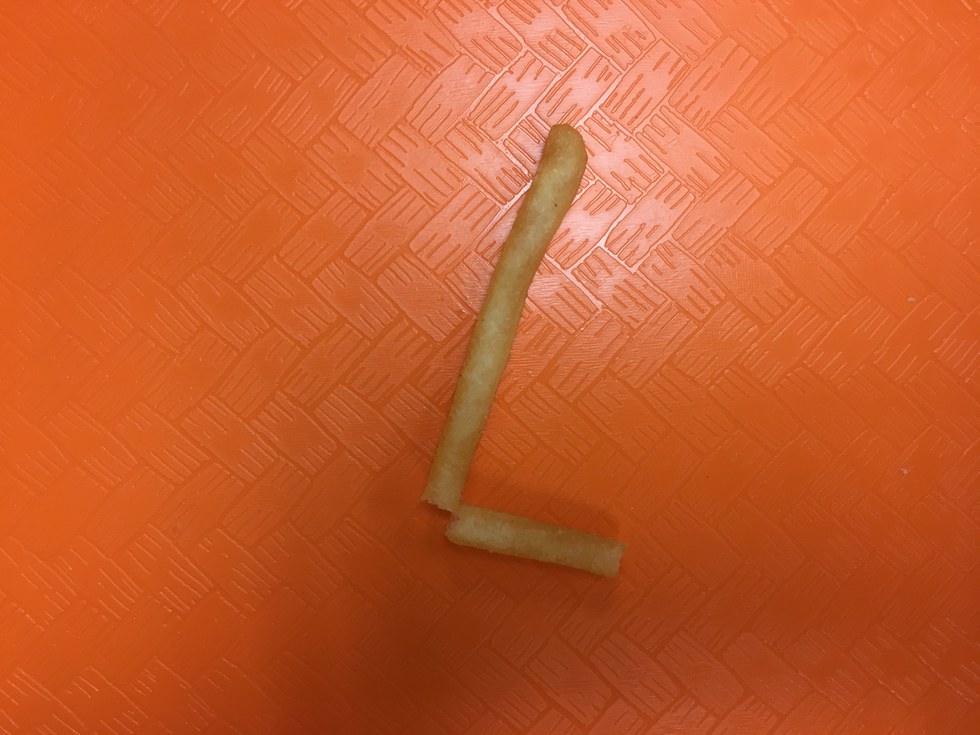 I could smell this one from 2 tables down right before the family kindly asked me to leave them alone. Who knew such a delicate treat could give off such a sweet aroma?
This should not just be a fry. This should be a fragrance.
3.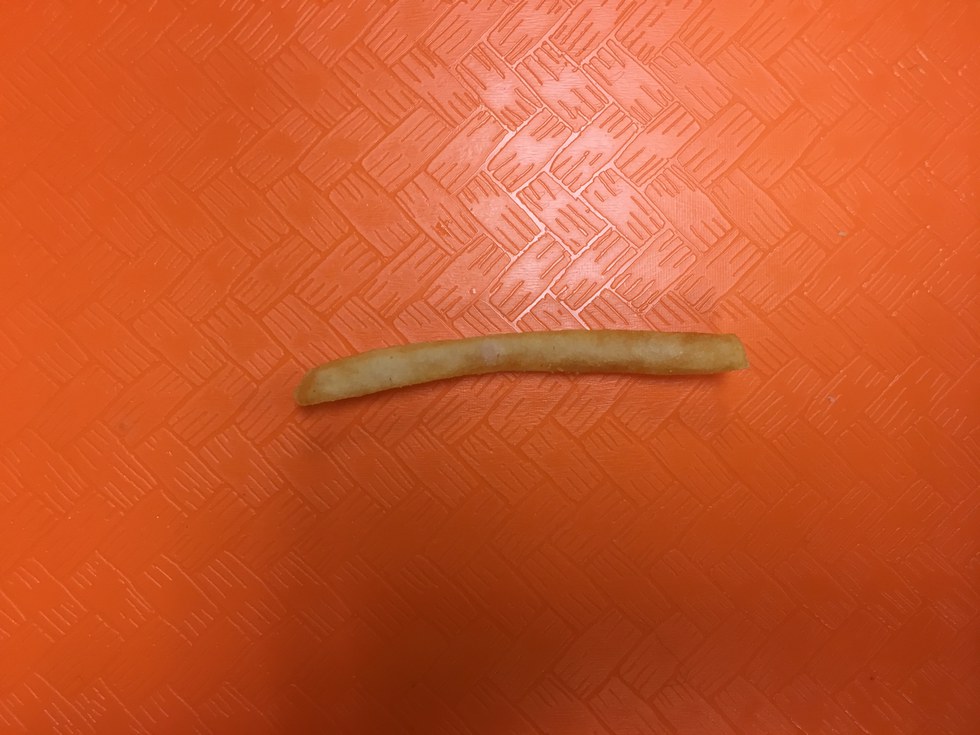 Looking at this one brings me back to the days my mother would make homemade french fries. I could almost taste them just by glancing at this fry. I leave this one alone because I know it would not amount to the sweet taste of my mother's fries.
2.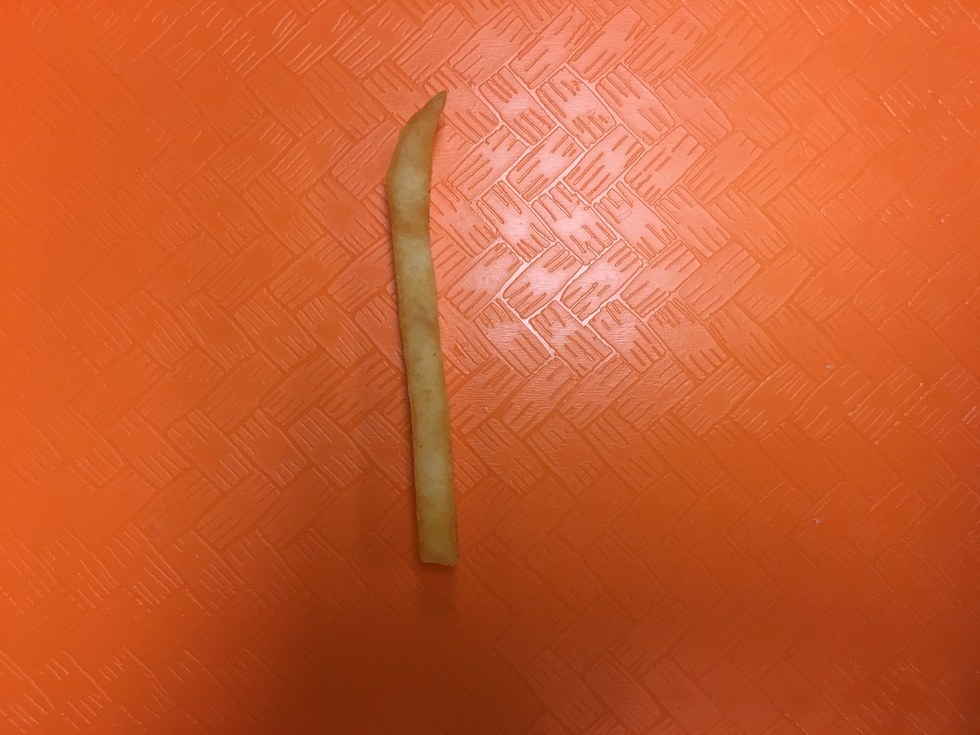 I came for fries but this is so much more. I used to work here and the fries I made were trash compared to this. How does he do it? Does he know what he's done? This man is an artist.
1.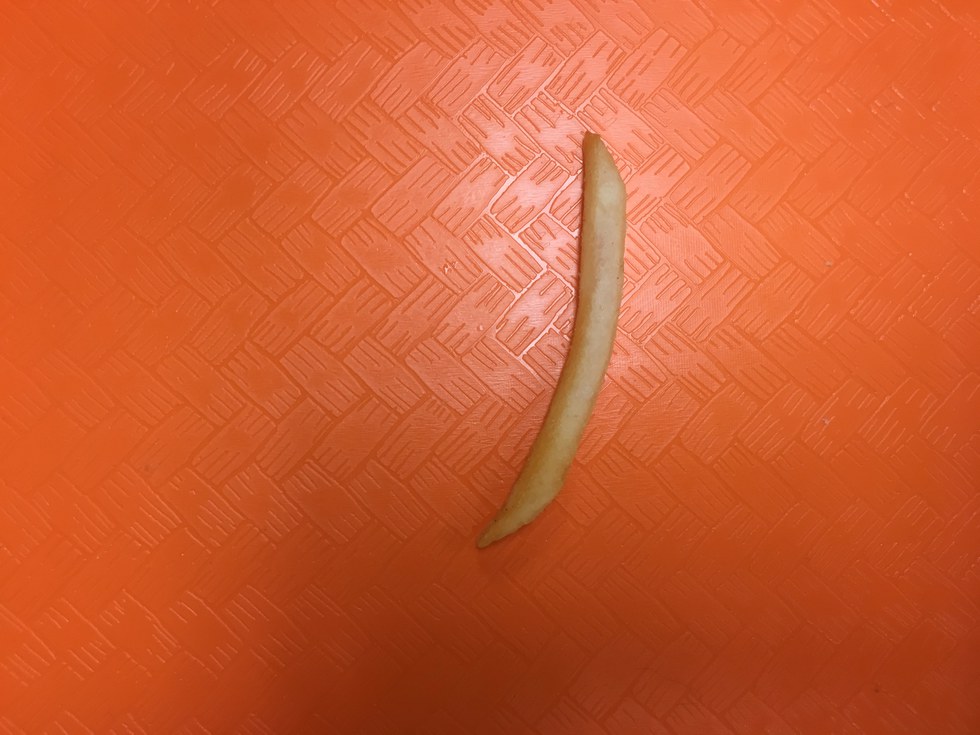 My God. I drop to my knees at the sight of this one. Is this the perfect fry? Right out of the fryer, still dripping with grease, and placed into MY box? This cannot be true. "Is this your doing?" I ask God. A door opens in Whataburger and a breeze gently nudges the fry closer to me. Upon further inspection, my eyes compare it to the way Greek Gods are chiseled into marble. The fry before me was created with such prepossessing proportions. "Is this real?" I ask before me. The breeze nudges the fry again. I look around for the violins that are playing. I see none. The things I've found important in my life: family, friends, college, life, all seem trivial now. I close my eyes and see nothing. I open them again to see this one fry before me.