If you work at a grocery store or have worked at one, then you know the different types of people you will run into. Though working at a grocery store can seem fun and easy enough, it becomes ten times more entertaining (sometimes) and exhausting when you are greeted with certain people. Now for humor's sake, these people we typically run into are memorized that way we know exactly what to say and how to act around them. Some people you encounter are pleasant while others are not. In this article, I hope to bring some attention to just some of the customers myself and others have had the wonderful opportunity in a meeting.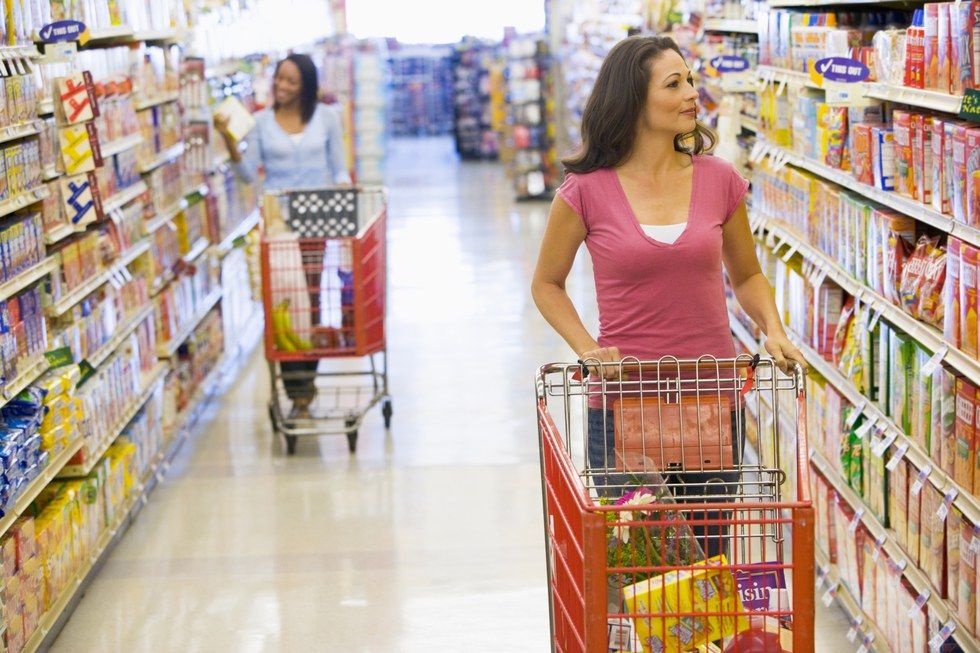 1. The Fortunate One
This person always greets you with a smile and asks how your day is. They seem like they genuinely care and make you happy that there are customers out there like this. And if you just so happen to make a mistake during their transaction, no worries! They understand completely and are more than happy to wait while you fix the problem. Unlike some other customers, they realize that you too are just human and make mistakes. These customers are rare so be grateful when they come around. They can make your day, but it won't be long before another customer comes in to ruin that!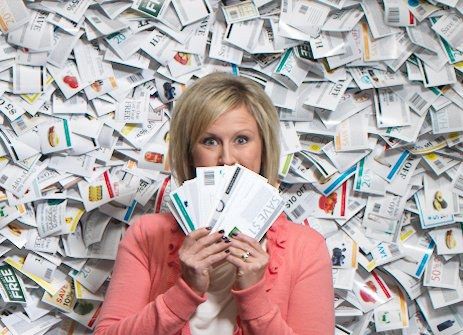 2. The Extreme Couponer
This person is famous among many stores. You know exactly who they are as soon as they walk into the store. They typically carry the "big box of hell" (what we cashier like to call them) filled with coupons galore with them to get their sales. Sometimes they take you by surprise and are completely disguised as a regular customer. You don't find out their true identity until they are getting ready to pay for their groceries and you think they are about to whip out some cash, but instead WABAMM! You're hit with a stack of coupons from out of nowhere. Either way, whether they choose to be sneaky or not, you always make sure to have a manager close by with this one. They will fight with you tooth and nail about what is supposed to be on sale and whether or not their coupon has expired. And with as many coupons as they have, it's safe to keep a manager close by in case the register freezes up, and that's never fun.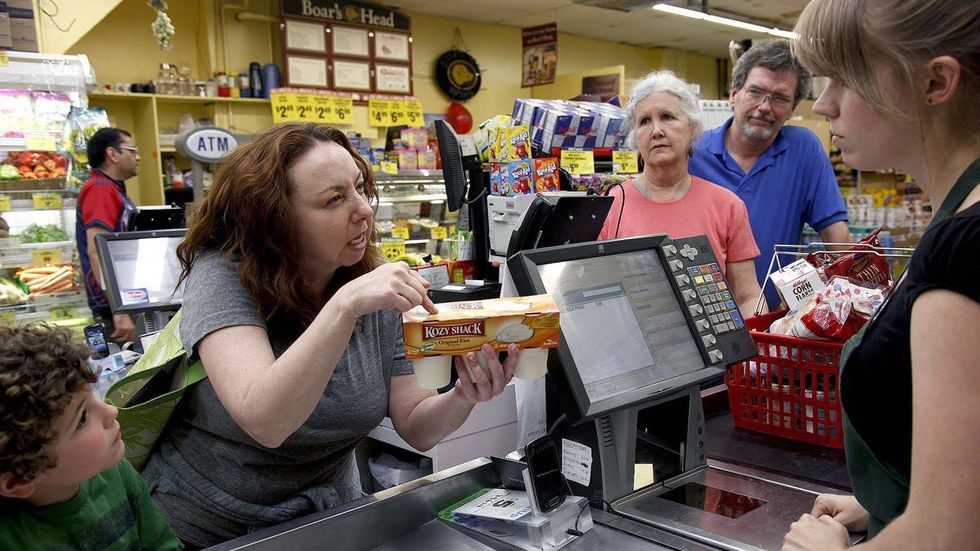 3. The Price Checker
This one, although similar to The Extreme Couponer (see description above), is not coupon savvy. They typically don't have coupons with them, but you know who they are as soon as they walk to your register. You attempt to greet them in your robotic greeting voice (because let's be honest, we're all fake here), but instead of greeting you back they immediately interrupt you by handing you their discount card or giving you the number linked to their card. Then they prance around the register and proceed to keep an eye on those prices. You're almost scared to bring anything up, but it's the only thing you can do at this point. As soon as something rings up wrong, be prepared for a throw down. These customers are vicious and will not hesitate to rip your heart out just to get their savings. Beware!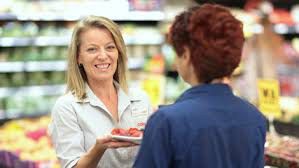 4. The Personal Person
These people seem nice enough - until you ask them how their day is and suddenly they feel the need to give you a play by play about how it's going and then decide to show you pictures of their grand-kids and their backstories. All in all, you basically just get a lot of information you didn't ask for. Well, I mean I guess you asked for it, but it's really just a courteous thing to ask, not that we actually care, right?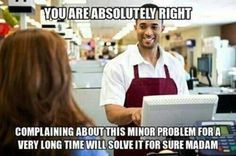 5. The Calm Younger Person vs. The Older Impatient Person
This scenario is pretty contradictory and ironic, but also very true. It seems to be that the younger generation is more calm and patient while in the grocery store. They are more times than not the most kind and understanding groups of people. This is a very different comparison to the older people, who are most of the time senile and very impatient. The older ones want to get in and get out as quick as possible, which is understandable, though I don't understand what complaining will do. I don't know, maybe that's the world's fault for turning people into impatient, anti-social humans. Maybe that's what we younger folks have to look forward to when we get up there in age. Yippee.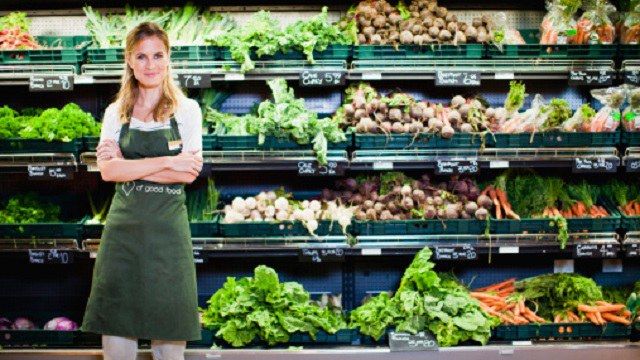 See, working at a grocery store is fun... when you don't have customers yelling at you. It's definitely an interesting experience while dealing with the various array of customers that come through. Although this didn't include all of the customers I've encountered, it definitely hit the most famous ones. Now the real question is, which customer are you more like?