After New Year's Eve when the ball drops and the confetti settles, many college students will begin 2018 in a sort of hometown purgatory. It's a time where many are bored of their parents' house and high school friends but cannot go back to the dorms. However, the answer to this boredom is simple- binge watching. The past few years have brought us some of the most hilarious and entertaining comedies in television, but the problem is a lot of them are not given the recognition they rightfully deserve. Shows like "The Office" and "Parks and Rec" are champions in TV comedy but won't make this list since they're already so popular. With that said, here are the top 5 comedy shows to watch in 2018.
5. Broad City (Comedy Central)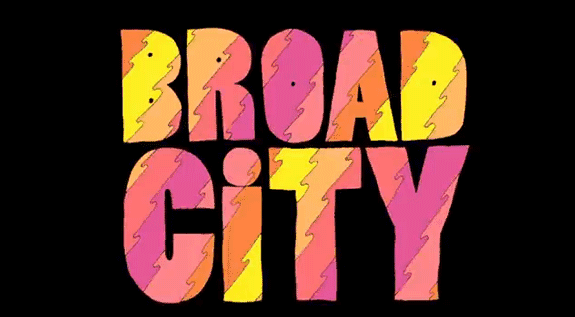 "Broad City" began as a critically-acclaimed web series and turned into one of Comedy Central's most popular shows. It follows two female protagonists named Abby and Ilana, who double as the creators and writers of the show in real life, as they try to find their versions of success in New York City. Abbi is a struggling artist trying to find her career in the city, while Ilana is a sexually-deviant, millennial hippie looking for happiness. The paths these two best friends take usually lead to unexpected and ridiculous journeys that are very funny to watch.

Rating: 8.5 YAS Queens out of 10
4. BoJack Horseman (Netflix)


BoJack is the name of this Netflix original series as well as the lead protagonist. Set in a world where anthropomorphic animals and humans coexist, BoJack Horseman (voiced by Will Arnett) is a personified horse that is now a washed-up actor from the 1990's struggling to find work and meaning in life. He's narcissistic, vain, and an alcoholic with a many more problems that don't need to be listed here. The thing keeping him going is the heartfelt moments with his close friends who mean well but have problems of their own. This comedy can be dark and dramatic at times but mixes in light-hearted jokes as well. It's become one of my favorite Netflix series with an amazing cast and great writing that I think you will enjoy.
Rating: 8.7 horseshoes out of 10
3. The Eric Andre Show (Adult Swim)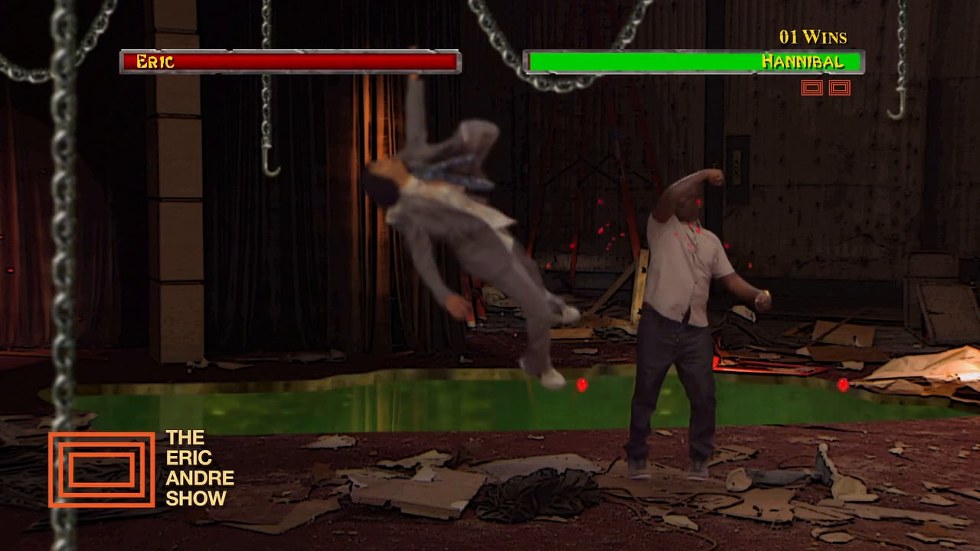 The Eric Andre Show is a parody of late-night talk shows hosted by comedian Eric Andre, who is wild, unpredictable, and possibly insane which makes his style of comedy so hilarious. His co-host for the show is Hannibal Buress, who brings a more mellow tone to balance Eric's energy, although he's still arguably just as weird. Essentially, the show works like any other late-night talk show. Celebrity guests sit down with Eric and a standing Hannibal (the low-budget style of the show can only afford one chair) and get interviewed for TV. The catch is that Eric and Hannibal are the worst talk show hosts in the history of late-night television and attempt to make their guests as uncomfortable as possible, which results in hilarious TV. The interviews, low-budget/public-access TV style, and interspersed segments make this show one of my favorite underground comedies.
Rating: 9 bottles of ranch out of 10
2. Nathan For You (Comedy Central)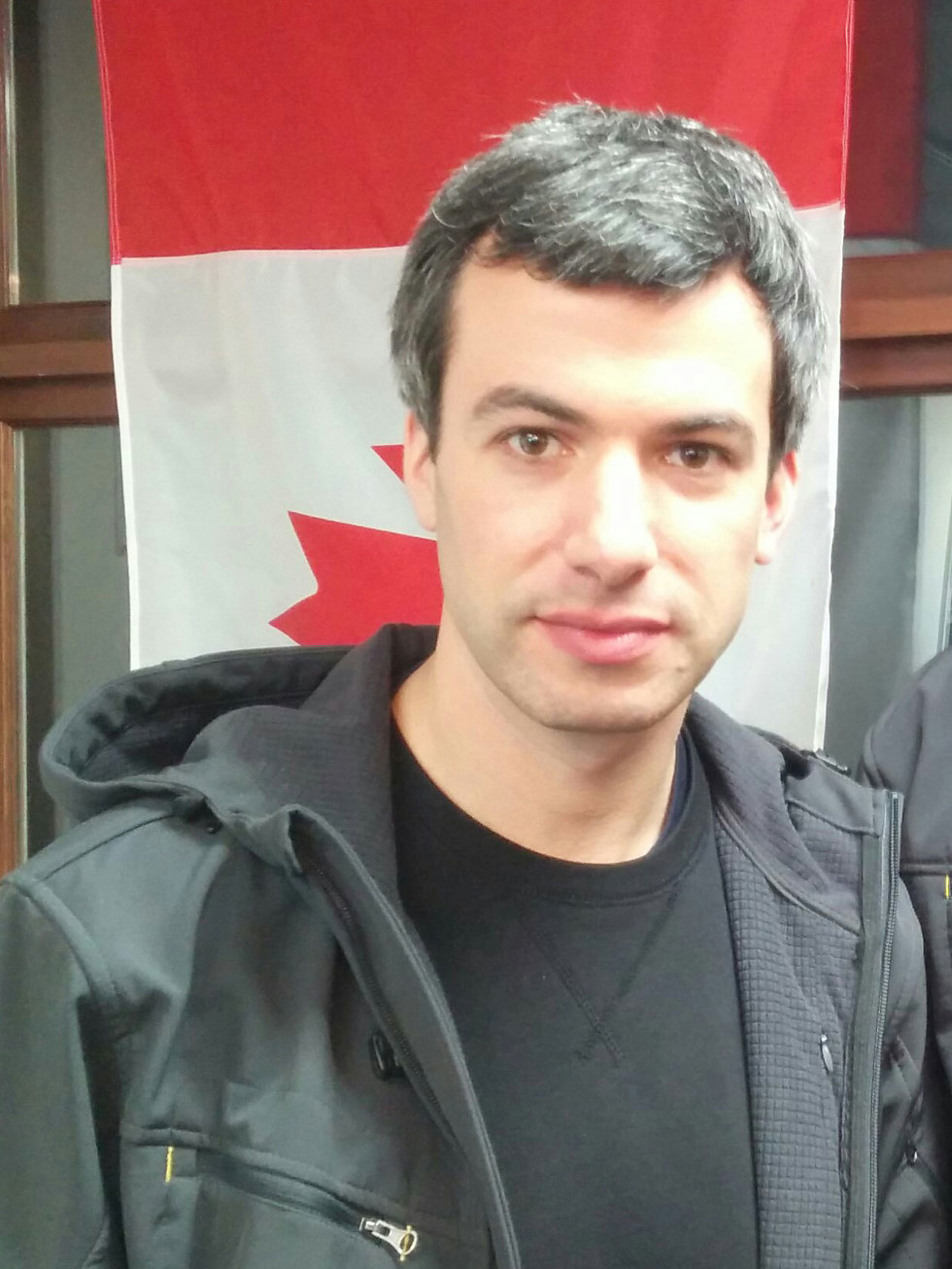 Created by Canadian comedian Nathan Fielder, "Nathan For You" is one of the most cringey and uncomfortable shows to watch in the best way possible. Nathan plays a character of himself that's intentionally socially awkward yet business savvy. He uses his business skills, which he acquired by graduating from "one of Canada's top business schools with really good grades," to help struggling businesses in a lampooning bar-rescue-type TV show. He comes up with hysterical out-of-the-box ideas that are ridiculous but usually work. The business owners are typically hesitant around Nathan but decide to trust him, probably because he has a camera crew and looks like a professional. This show has a dry, deadpan style of comedy and has become one of the best shows on TV.
Rating: An A+, which is a really good grade.
1. Curb Your Enthusiasm (HBO)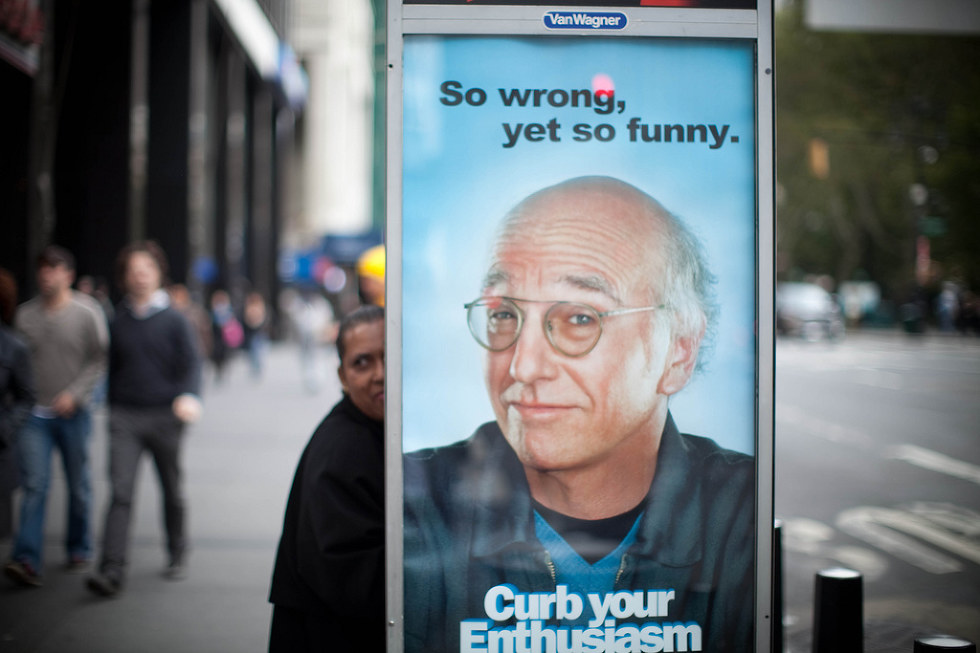 Finally, the #1 comedy series to watch in 2018, in my opinion, should be "Curb Your Enthusiasm." Created by "Seinfeld" co-creator Larry David, the show is a semi-fictional version of Larry's life after departing from his show "Seinfeld." Larry defies all social norms and courtesies by lacking any sense of social awareness and lives life on his own terms. What's truly relatable is how Larry David's characterization of himself behaves. We would all like to act the way Larry does, but we are too polite and perceptive to what's happening around us in social situations to truly be ourselves. Larry David is a comedic genius and once again found success in making a show about the randomness of everyday life become hilarious. The show has been around since 2000, took a 6-year hiatus in 2011, and returned for its ninth season in 2017. I strongly recommend catching up on his show before its tenth season returns in 2018.
Rating: 10 pretty goods out of 10