The NHL season is upon us once again. It is the most wonderful time of year and there are plenty of reasons to be excited about this season. We saw the Pittsburgh Penguins have an incredible stretch of great hockey last year eventually enabling them to hoist the Stanley Cup. We also saw no Canadian team compete in the playoffs last year. Look for that to change this year as America's top hat has a load of talent on their respective rosters.
1. Calgary Flames

Image Source: Flickr

Calgary is one of the most exciting teams to watch in the NHL. People seem to forget that 2 years ago they won a playoff series and were one of the hottest teams. They had an off year in 2015/16 and did not even get to the postseason. They have one of the best young cores and they just locked up Johnny Gaudreau for 6 more years. Look for them to contend for a playoff spot this year.
2. Edmonton Oilers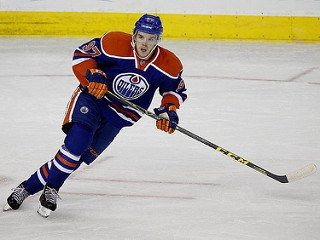 Image Source: Flickr
The hockey world was shocked when the Oilers traded away former first rounder Taylor Hall to the New Jersey Devils. In doing this, they received some veteran leadership and some more size to their team. Connor McDavid was recently named captain, making him the youngest captain in NHL history. They also signed Milan Lucic giving them some scoring depth and physical presence. They may be a year or 2 away, but I expect them to have a turn-around season.
3. Chicago Blackhawks

Image Source: Flickr
The Chicago Blackhawks are going to be a very interesting team to watch this year. They had to get rid of some players in order to not exceed cap space. This means new roles for younger players to play in. It will be interesting to see how these new guys will be able to fit into Coach Q's system.
4. Nashville Predators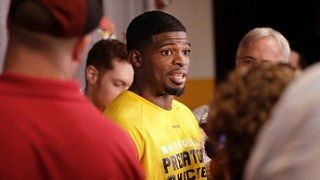 Image Source: Flickr

Nashville made a huge splash by swapping Shea Weber for PK Subban of the Montreal Canadiens. To me, it seems like a very even trade but maybe the Preds know something I don't. They beat the Anaheim Ducks in the first round of the playoffs last year and gave the Sharks a run for their money. I expect them to be back in the playoffs this year.