We all know Italian food is too good. Here is a guide to falling in love again with the best 3 restaurants I discovered while studying abroad in Rome. I promise, none of these will ever disappoint.
1. Tonnarello € €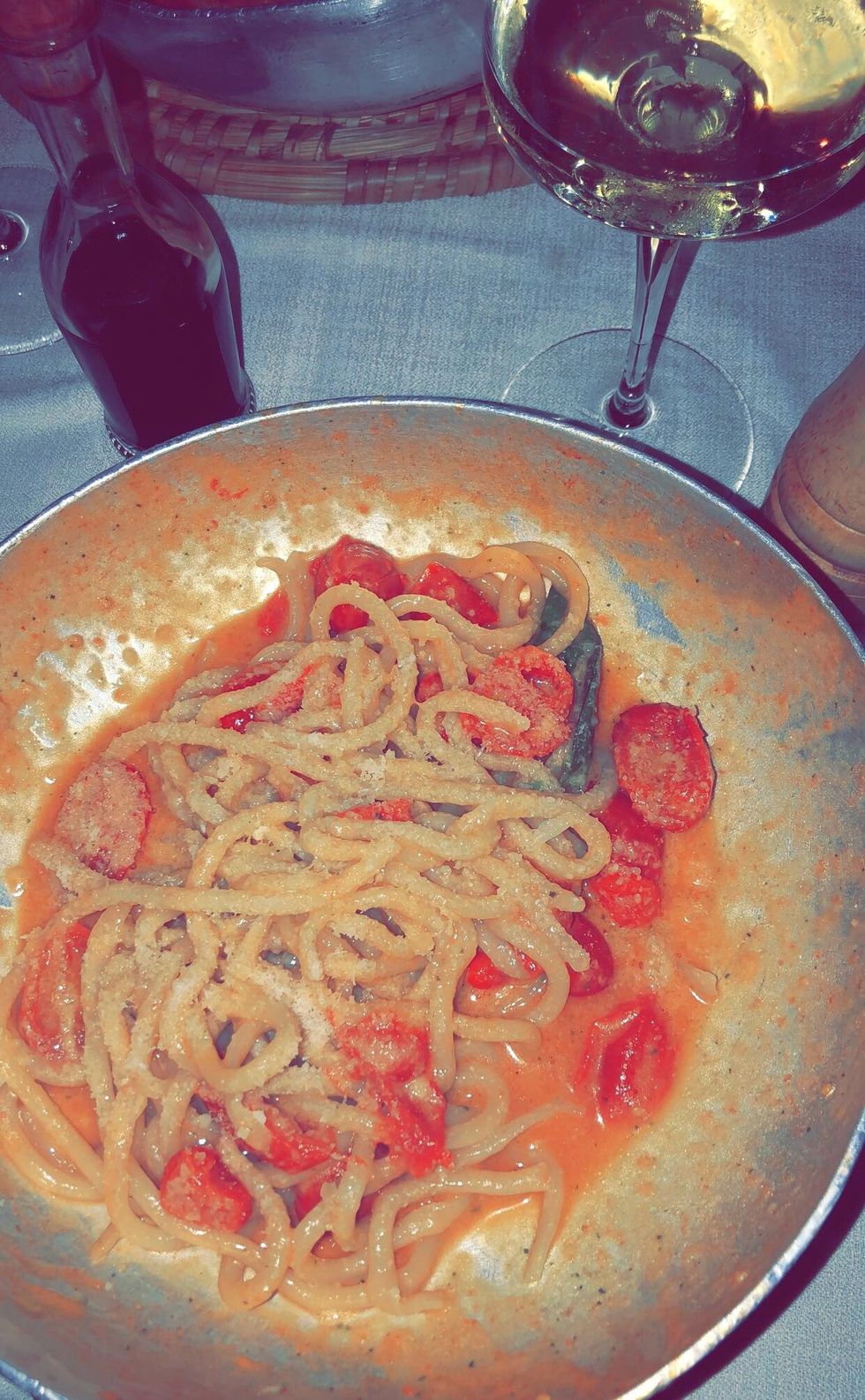 Location: Via Della Paglia 1, 00153 Roma (in a Piazza in Trastevere)
Tucked away in the corners of the trendy and young area of Rome called Trastevere, Tonnarello is a hidden gem. At Tonnarello, one can find Roman specialties such as Cacio e Pepe, aperol spritz, and fried artichoke. Along with these Roman specialties you can also find one of the best salads in all of Rome. Balanced salads are very hard to come by in Rome and when you do find them, oftentimes they are disappointing compared to what you would find here. However, Tonnarello's mixture of fresh ingredients and their knowledge of different types of cuisine allows for their menu to be diverse and authentic. The food here is unmatched compared to any other restaurant I went to in Rome, and the atmosphere in Trastevere makes it even more enjoyable.
2. Dar Poeta €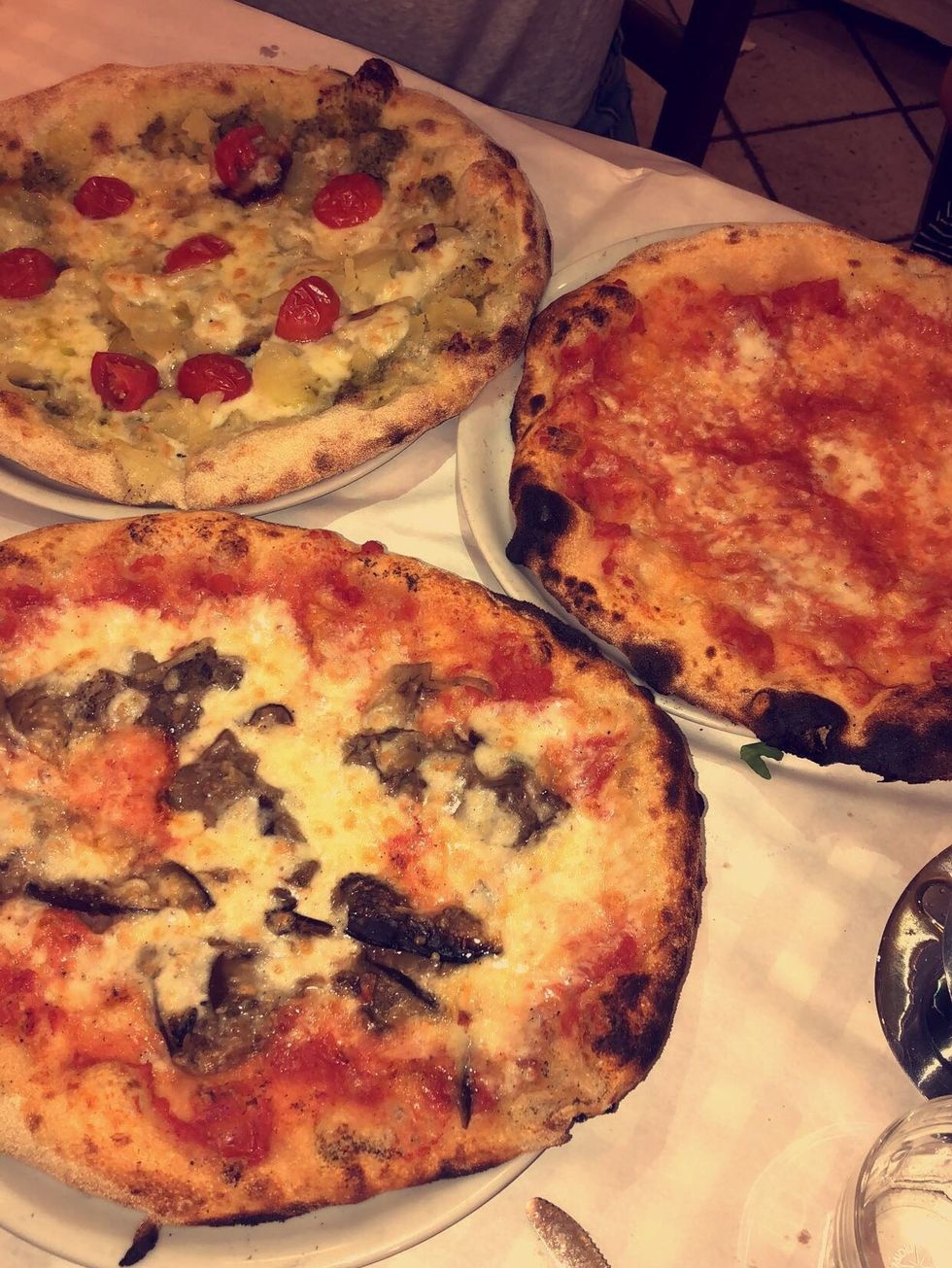 Location : Vicolo Del Bologna 45, 00153 Roma (In an alley in Trastevere)
Dar Poeta comes into a close second to the number one. The difference is that Dar Poeta is specifically known for their pizza. While they do have other options, such as salads, they are not anything in comparison to their unique and amazing pizza. The Roman pizza is a bit fluffier than other Italian pizzas, and Dar Poeta completely encapsulates what one would expect pizza to be when they go to Italy. The crust is slightly crunchy yet doughy with charred bubbles that give it more dimension in flavor. They utilize authentic and local ingredients as toppings such as Buffalo mozzarella, zucchini flowers, and artichokes. If you want a unique and very Roman pizza, go to Dar Poeta. You will not be disappointed.
3. Roscioli Salumeria € € €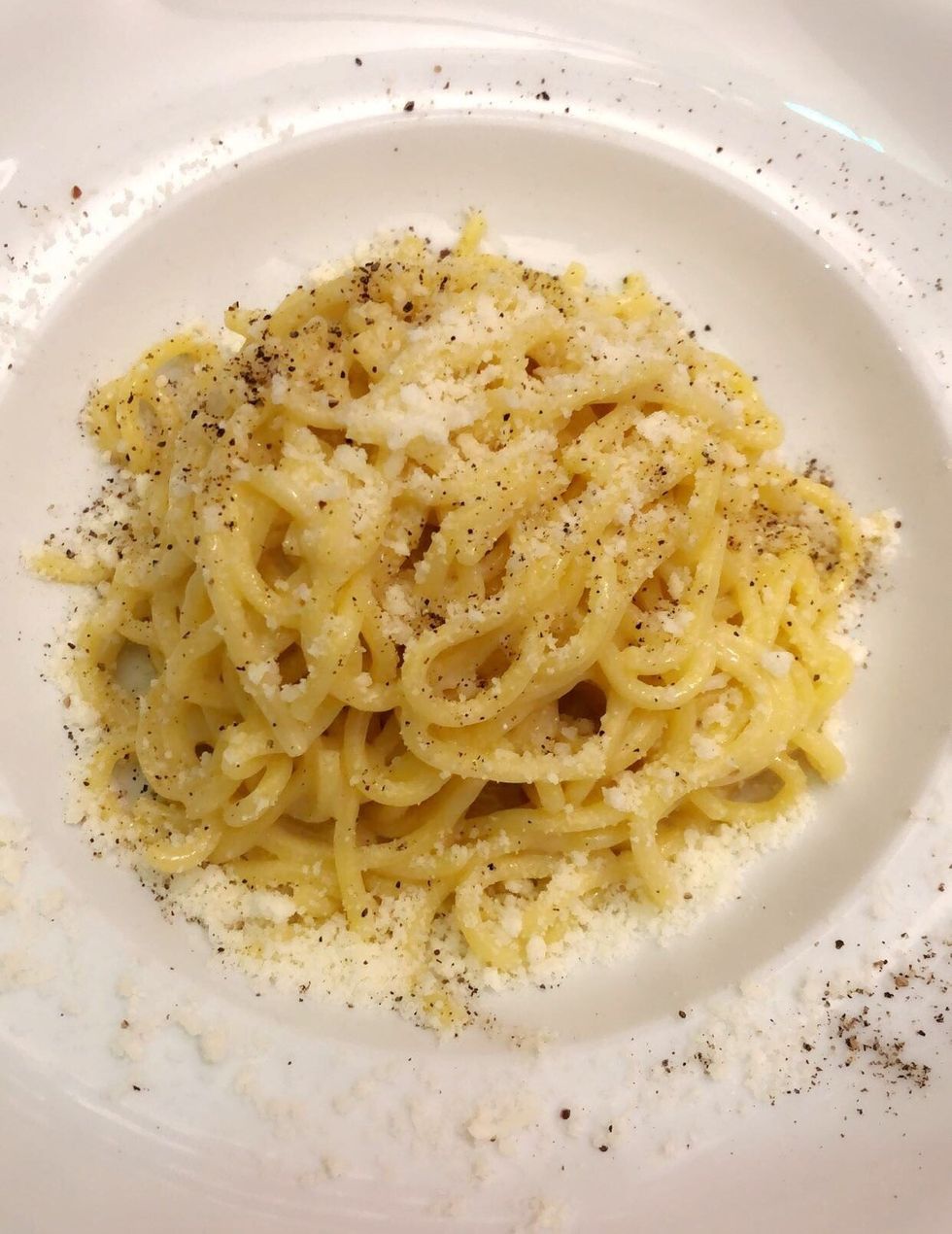 Location : Via dei Giubbonari, 21/22, 00186 Roma
No one can forget Roscioli. Roscioli is a very famous restaurant in Rome. This place is known for almost every one of their pasta dishes. The chefs create unique seasonal and regional specialties weekly giving this menu a plethora of diversity. Along with their pasta and main dishes, they also are known as an amazing bakery, deli, and small supermarket. They sell spices, olive oil, and specialty truffles. One of my favorite experiences at Roscioli when I went late at night with a friend, and they gave us a bag full of leftover lemon donuts. The staff is very kind, however, because this is a bit of a nicer restaurant and is located in the city center, you must make a reservation in advance. The Cacio e Pepe is incredible and will not disappoint. This restaurant is 100% worth the wait and preparation!