Self-isolation can be, well... sh*tty. Things can get lonely and boring really fast if you're not quarantined with a significant other, friend, or family you can tolerate 24/7.
Perhaps the most entertaining part, though, is getting to learn everything there is to know about the person you're stuck with — whether you lived with your lover before or you voluntarily decided to co-quarantine. But the fun doesn't have to stop in the bedroom for the lovebirds doing so (or kitchen, or yard, or... wherever else).
I mean, why not take it to the bathroom? Sure you've heard of shower sex, but have you ever heard of "Toilet Tag"? If you're thinking "no," let me introduce you to the game you can "play while you potty."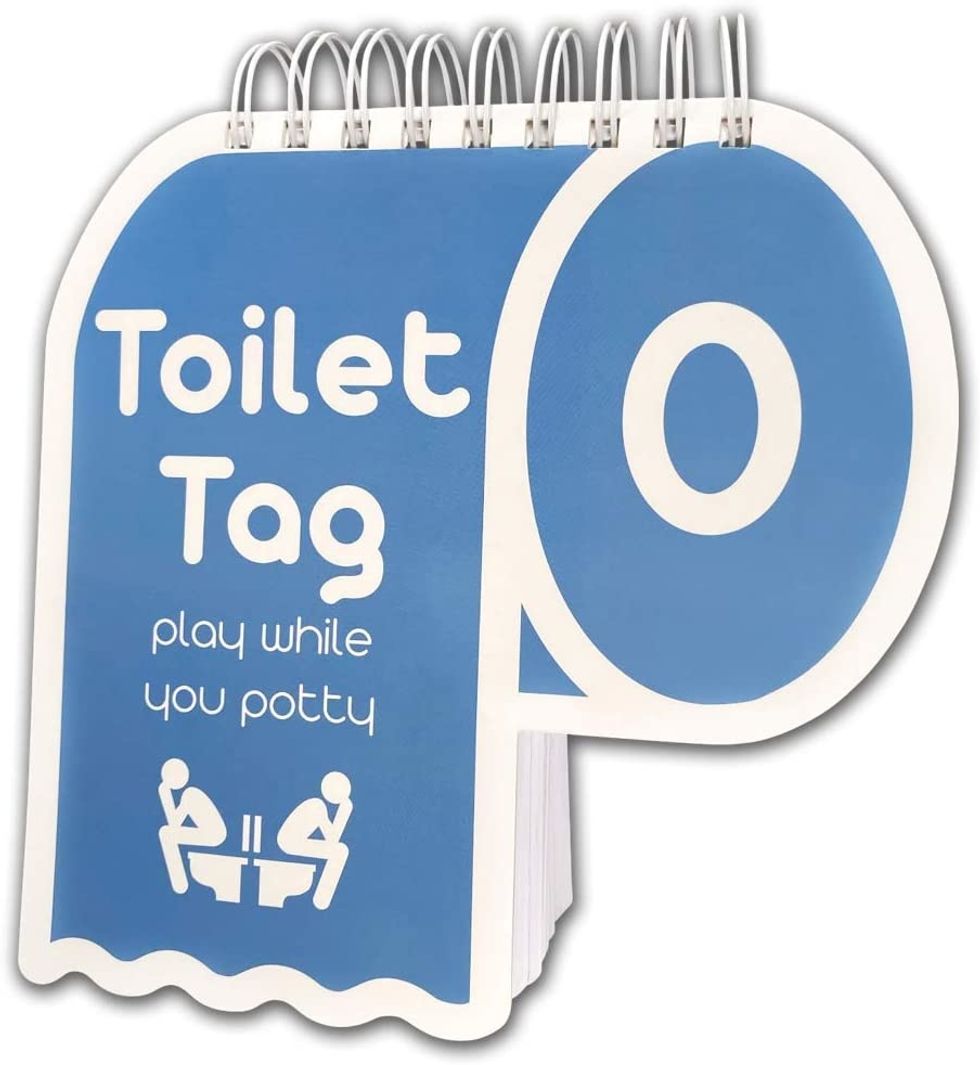 According to Amazon, "Toilet Tag" is a "game that takes two people on an unpredictable, revealing, and life-changing journey against their potty partner, without ever leaving the bathroom." While it's hilarious for couples living and quarantining together, you can also play with a platonic roommate or family member, so you don't have to feel left out if you're single — as long as you have one other person to play with.
"Toilet Tag" is a book with 200+ pages where each partner writes their answers to questions in different categories (hypothetical, reveal, trivia, and action). The questions range from "If your partner had a super weird fetish, which one wouldn't surprise you that much?" to "Write a four-line poem about your partner's underwear."
Every time a partner takes a trip to the bathroom, they fill out two pages worth of questions — from start to finish (no skipping ahead, though!) In the end, you will have a little laugh with your "Toilet Tag" mate, become a little closer, and make a fairly crappy situation a little easier and more fun.
As an Amazon Affiliate partner, Odyssey may earn a portion of qualifying sales.
Follow Swoon on Instagram.