My life has been a series of "homes" where I always had an extremely hard time answering the question of "where are you from?" In addition to that, there has never been a good answer. Do you want to know what city I was born in? Do you want to know one of the three elementary schools I went to spanned out between two different states and 3 different cities? Or, do you want to know where I graduated high school? There's truly never been this sense of "hometown" familiarity anywhere that I've been. I only have small wisps of nostalgia in ghost towns that I may never visit again.
Although my life was a series of chaotic events growing up, one place remained stable: my Aunt Kathy's & Uncle Mark's home. My mom became friends with my "aunt" Kathy in college, and they were always doing things together- even so much that they decided to have kids at the same time.
(p.s. sorry for the picture below, I'm really excited about the text I'm going to receive soon after this gets published!!)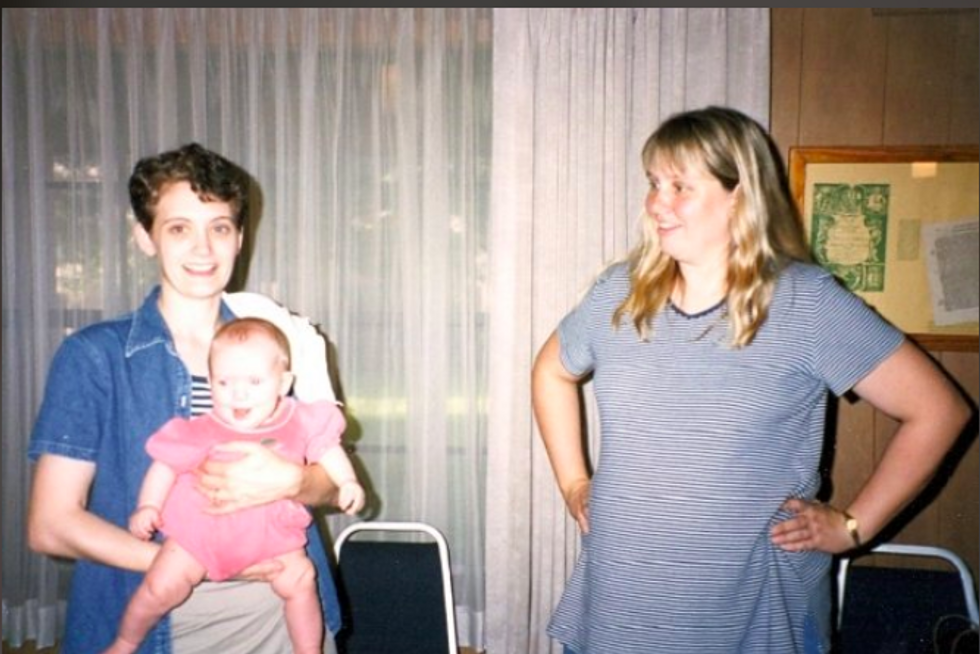 My mother, me, & Kathy July 1999
My Aunt Kathy's home has always been a place of adventure, creativity, and refuge. I didn't have anywhere to escape from- except for the inconsistency of my life. My best childhood memories include being at her house, either looking for treasure on the maps that she drew Austin (her son) and me or pretending I could scrapbook-like her and my mother. Aunt Kathy also taught me to be fearless in the pursuit of a goal. I particularly remember the swing set in the backyard that happened to be *just* far away enough from the tree to where we would not crash into it. However, my goal every single time on that swing was to reach my foot out just enough to be able to touch the leaves and branches that were hanging down from the said tree. Being at her house also invoked the freedom to screw up...a lot. As a kid who had adjustment issues every time we moved to a new city, I needed that.
The house has also been the source of many combined birthday parties. Now, you may ask in the picture above, where is Austin? Well, he wasn't born yet because I came 6 months before he did. So, in conclusion, my "birthday" always fell in August because that's when Austin's birthday was and we could celebrate it together. In all honesty, it never bothered me. I got to have two birthdays per year and the one with Kathy usually involved a trip to the precious Half Price Books. Am I easy to please? Some could say that.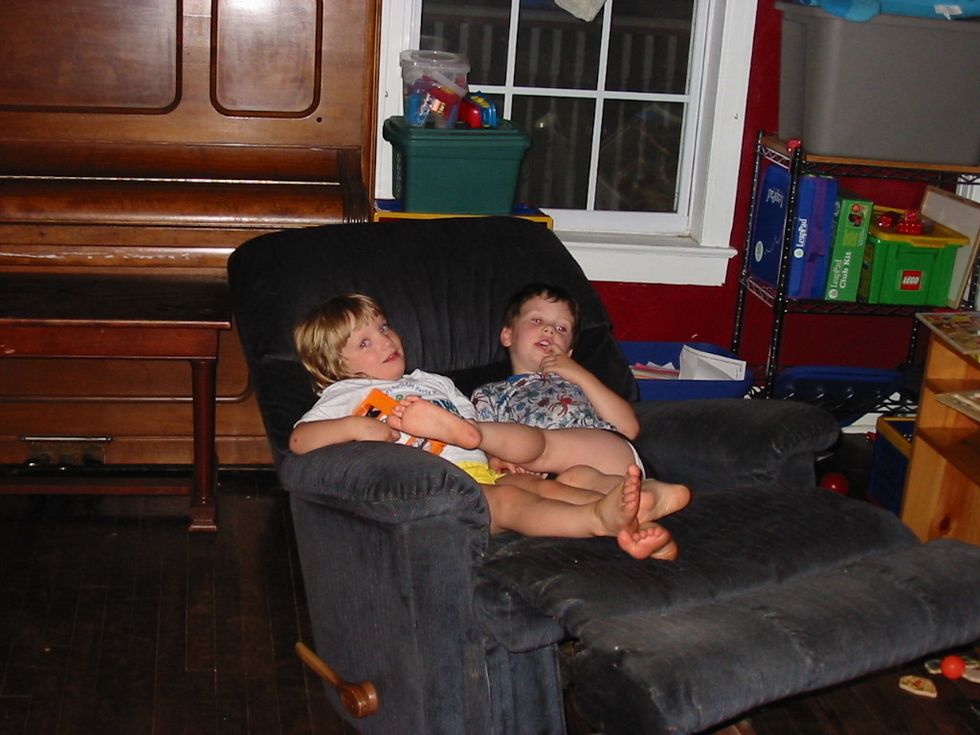 Austin & I at Kathy's
One of the biggest and most impactful things about that house is that it has always been there, and hopefully will always be there- along with the people inside of it. My childhood felt like one big blur, but that house kept me rooted to the ground. Sadly, Austin and I are both seniors in college now, my brother is going to be a sophomore in college, and Aiden (Austin's brother) will be a freshman in college. We're all growing up, but that doesn't change the countless memories of sleepovers, Nerf gun fights, and food fights that have been held there.
Thank you for the stability.