To All the Boys I've Loved Before really was THE Netflix movie of 2018. Everyone knew about it and everyone talked about it.

It was one of the first few films – alongside another 2018 hit film Crazy Rich Asians – that advocated for asian representation in the movie industry with Lana Condor starring as the protagonist.

It was not only a successful and celebratory year for Asians in the industry but it was also the year of 'Marry me, Peter Kavinsky' with endless thirst tweets and memes for the one and only Noah Centineo. (I mean don't blame anyone because let's face it – he is beautiful.)

Well, if you were dying to see some more of the sweet, sweet romance between Lara Jean and Peter Kavinsky, look no further because the sequel is finally being released this Wednesday. *internal and external screaming simultaneously*
So Ladies and Gentlemen, here are 6 things you need to know about the upcoming movie, To All the Boys: P.S. I Still Love You.
1. Lara Jean and Peter are dating for REAL.
Lara Jean, played by Lana Condor, and Peter, played by Noah Centineo, are FINALLY done pretending and, drum roll please…, are ACTUALLY an item. As fans, I think we've all been waiting for this moment and we are totally ready to see them be all lovey-dovey and cute together for 1.5 hours straight in the sequel film.
2. But Lara Jean will be stuck in a love triangle.
It's all unicorns and rainbows with Lara Jean and Peter's new found love for each other. Everything seems to be smooth sailing… until another recipient of her love letters shows up. And this time it's not Josh. Will Lara Jean and Peter be able to pull through with yet another cute boy added into the equation?
3. John Ambrose McClaren, who is a part of the love triangle alongside Peter, will be played by Jordan Fisher.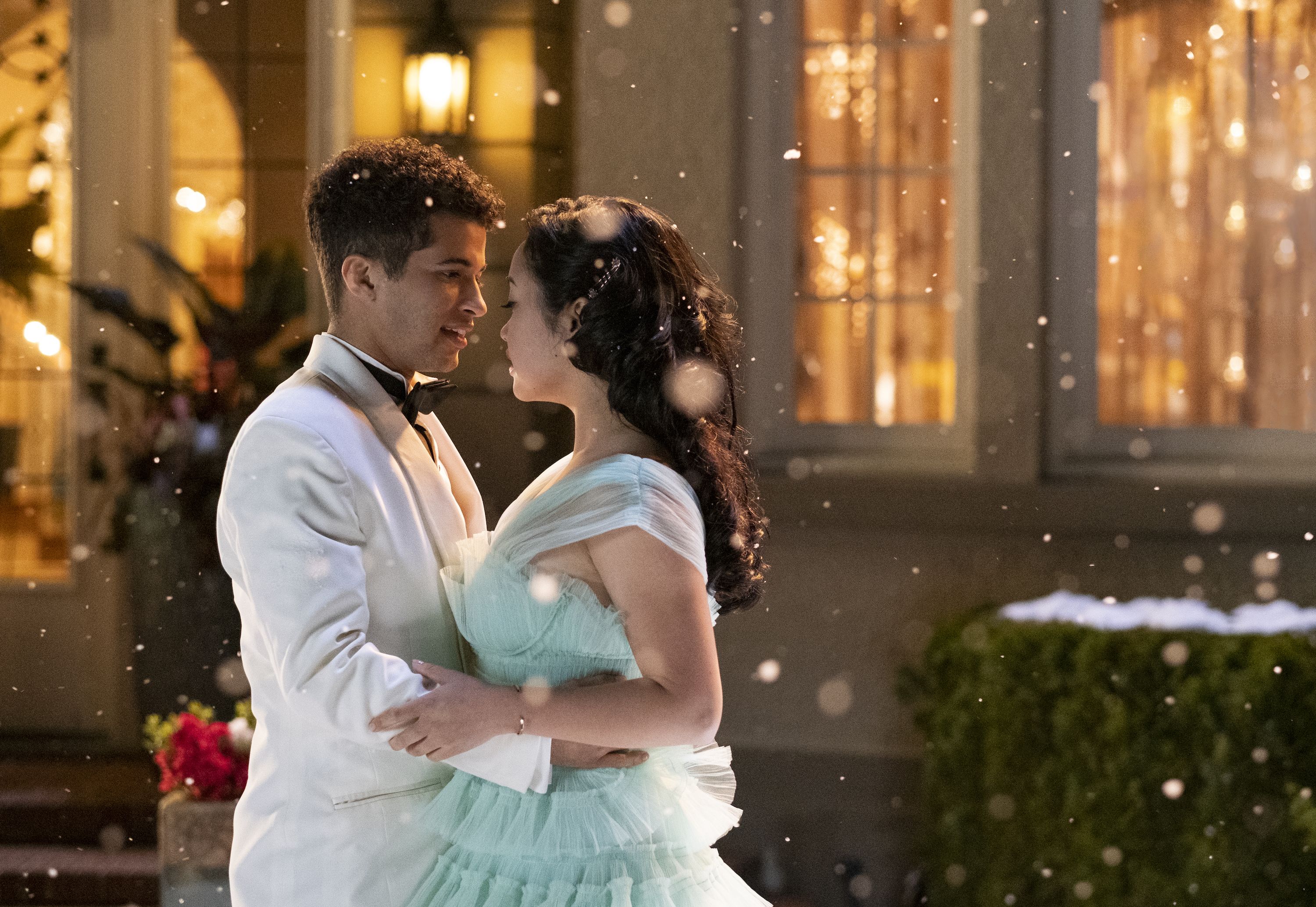 Is John Ambrose the new Peter? Get ready to brace your hearts because even Jenny Han, the author of the best seller To All the Boys I've Loved Before gushed over Fisher saying, "I think that Jordan is up to the task more than you'd even hope for. He really steals hearts," according to an interview with Buzzfeed. Fisher is an American singer, dancer, and actor. He briefly appeared in the TV series Teen Wolf and Bones and even won season 25 of Dancing with the Stars in 2017. Now, we don't know who Lara Jean will end up choosing but one thing we know for sure is that if Peter and John Ambrose got into a dance off, we'll have a clear winner. Looks like Peter Kavinsky will have to brush up on some dance moves. (After all, there is a prom scene so👀👀)
4. There's a scene where Lara Jean wears Hanbok, a traditional Korean dress.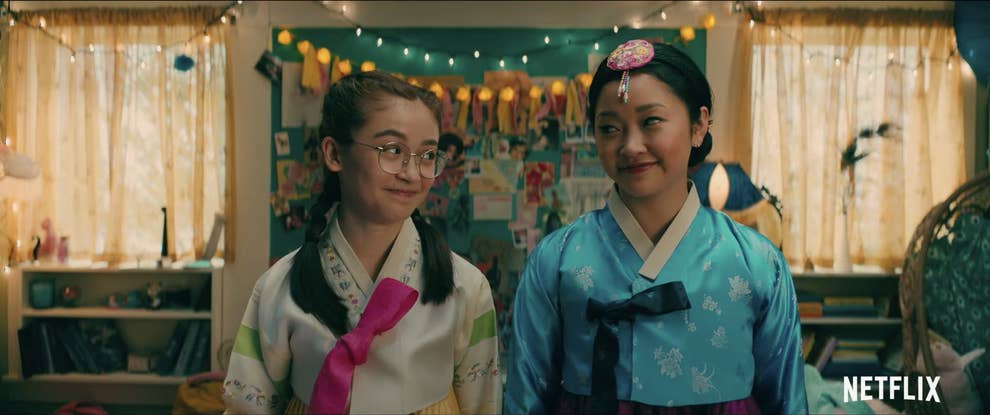 If you didn't know, Lara Jean is half-Korean and half-white. We've seen in the first film that the film producers tried to portray a part of her Korean side through her love for a probiotic drink that Koreans commonly drink. Peter even went to the Korean grocery store just to get Lara Jean her favorite drink (seriously too cute). This time, the producers are stepping it up with the costumes. In the sequel trailer, Lara Jean and her little sister Kitty, played by Anna Cathcart, wear beautiful Hanbok. As a Korean myself, I am beyond ecstatic and cannot WAIT to see Lana show off the elegant beauty of Hanbok. This might be the first time I see Hanbok in a widely known American film franchise.
5. Ross Butler is making an appearance as Peter's best friend Trevor Pike.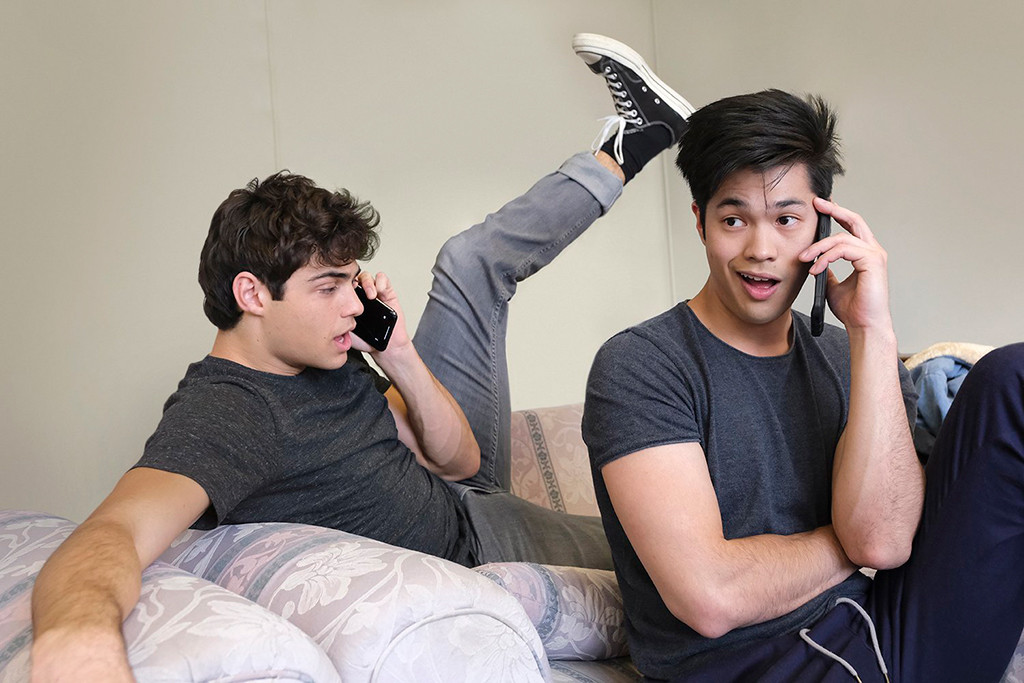 Aside from Peter and John, the two main characters competing for Lara Jean's love, Trevor is yet another addition to hot actors in the film. Butler, most widely known for his work in 13 Reasons Why, is joining the To All the Boys cast as Peter's best friend. Hopefully there's some steamy bromance between Peter and Trevor we can all look forward to.
6. There's a third film: To All the Boys: Always and Forever, Lara Jean
They started filming the last movie of the trilogy in July, 2020, just two months after they finished filming the second movie. The official release date for the third film hasn't been announced yet but honestly, whenever it is, we're just glad this won't be the last of Lara Jean and her boys.
To All the Boys: P.S. I Still Love You will be released exclusively on Netflix this coming Wednesday, February 12, 2020. You can watch the trailer here. And if you want a recap of the first film click here.