The next four years are going to fly by. Believe me, I would know. Just the other day I was a freshman communications student walking into the wrong classrooms and getting lost in the journalism building -- I'm getting sidetracked...you know how we seniors are, always rambling on about the good ol' days. Anyway, it goes by fast. That is why it is important to be prepared for what is yet to come. Here are a few tips I've learned throughout my college career that I wish I had known as a freshman:

1. Network network network!


I cannot stress this enough. NETWORKING IS IMPORTANT (I'm hoping using the caps lock -- and also repetition -- will further ingrain the importance of NETWORKING in your mind). Getting to know people in your field will help expose you to SO many opportunities you might not have known about otherwise. Having connections could also help you get your foot into the door at companies. Even if it doesn't result in either of these things (don't worry, it will), networking can help you learn more about the communications efforts of those around you.
If you haven't caught onto my subtle hints yet, I am saying that I highly recommend that you start networking early on in your college career (aka NOW). Some ways to do so is by attending networking events, joining professional organizations, getting to know your classmates, using sites like LinkedIn, doing internships and connecting with professionals (and companies!) on social media.
2. Get to know your professors.
Though this goes along with networking, I still felt the need to make it a separate point because of its importance (I won't overdo the caps lock this time though, but still try to remember this). Getting to know your professors will benefit you in and out of college. Not only will you learn so much from them, but you will also have them as a resource when it comes to applying for grad school and/or communications jobs. Your professors will definitely be able to write better letters of recommendation for the student they knew personally rather than the one that only showed up for test day.
Some ways to get to know your professors are to talk to them after class, visit them during their office hours, join professional organizations they're a part of and answer their questions in class. Just make sure to be genuinely interested in getting to know them; they will invest in you if you invest in them and their class.
3. Be able to eat, breath and sleep AP Style.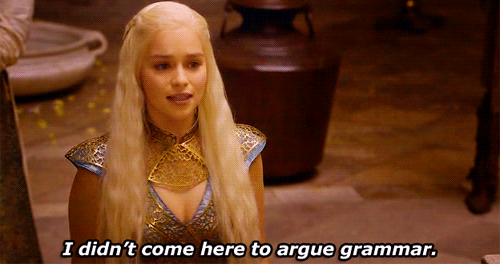 You thought the AP test was just a silly test required sophomore year? Hahaha think again. AP Style will follow you throughout your college and professional career. Invest in the latest (yes, latest -- the updates are actually pretty important) AP Stylebook and read over it on a daily basis until you feel more confident in your abilities in it. Don't forget to double-check any word or phrase you're unsure of during writing -- it's cliche, but practice really does make perfect!
4. Take your classes seriously.
Study to learn -- not just to pass. You will thank yourself in the long run if you take the time inside and outside of class to learn the material -- especially programs such as Adobe Creative Cloud or Final Cut Pro X that you will most likely use in your future career. It's also important to challenge yourself in your classes. Taking classes taught by the "difficult" professors will pay off in the long run; though you may stress over it now, eventually you'll be thankful for their constructive criticism.
5. Gain experience in your field.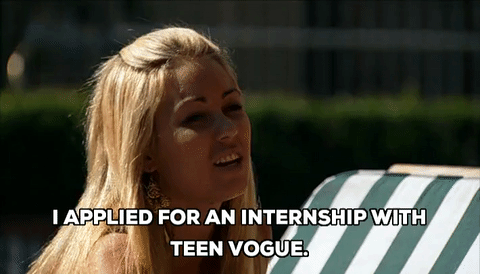 Experience > GPA. Almost every employer would agree with this statement. Though your grades are important and exemplify your hard work, gaining real-world experience is much more valuable to employers. Pursuing communications-related internships is an excellent way to improve on your skills, make lasting connections and produce some much-needed portfolio material. Because your supervisor typically allows you to dabble in different areas, an internship can also help you figure out what aspects of the communication world you're most interested in pursuing.
Make sure to be careful when taking on an unpaid internship. It is unfortunately common for companies to be illegally using interns for their own benefits rather than the intern's benefit. Read more about whether you should be getting paid for your unpaid internship here.
6. Keep an on-going vita or list of your accomplishments.
You will fill the next four years with SO many experiences, activities and leadership positions. Though you'd probably like to think you'll be able to remember it all, it's easier than you'd think to forget. However, if you make sure to jot down what's going on in your life every month or so, you'll be able to easily fill up your resume. Plus it's fun to look back and reminisce on the things you've done throughout your time at your university.

7. Join professional organizations.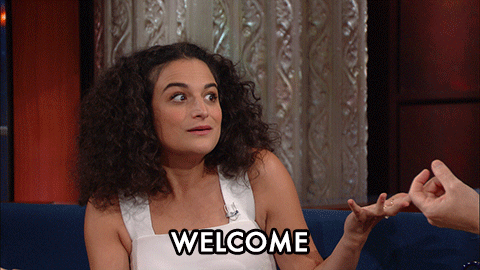 Again, this is an excellent networking opportunity! Being a part of professional organizations like PRSSA, AWC, Ad Club and SPJ looks good on your resume and helps you stay up-to-date in the ever-changing communications world. Often times these organizations invite speakers to their meetings that give you insight into communications careers and companies. If none of those benefits appeal to you, surely the free pizza offered at meetings does.
8. Create an online portfolio.
This is a common requirement at many universities. If it's not a requirement at yours, I would highly suggest creating one! Easy to create on sites like wix.com, an online portfolio is a perfect place to put your impressive class and internship work, as well as impress employers with!
9. Take advantage of your school's resources.


You know how they say, "you don't know what you had until it was gone?" The same applies to your university's resources. Career services, for example, typically offers helpful things such as free (or low-cost) business cards, resume paper, resume building-sessions, mock interviews, career advising appointments and much more. Your media school probably offers you access to expensive programs like Adobe Creative Cloud and Final Cut X, as well as the ability to rent camera equipment. Use these to your advantage.
10. Invest in a power suit.

Buy yourself a nice outfit for interviews and networking events. Though you may not need it in the immediate future (aka you have no interviews lined up), you will be SO thankful to have one ready to use when you do. Find yourself an outfit that looks professional and that you feel comfortable and confident in.
11. Gain a competitive advantage over your classmates.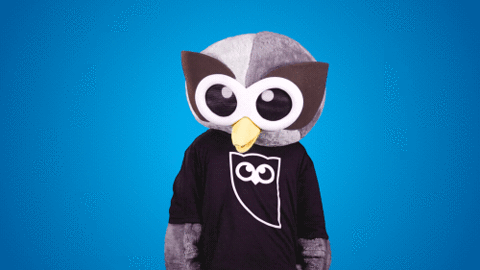 Chances are, the companies you apply at will interview people from your same school. That means they will be looking at the same portfolios with the same projects in them. Though the quality of your work will help you out some, having an extra edge on your classmates will help you out that much more.
I would suggest getting certified in Google Adwords -- it's an easy, free test that will help you understand internet marketing -- a rapidly growing field. Check out more info over this here.
Some other extra, resume-boosting skills to master are social media managing sites like Hootsuite and Sprouts Social. You will most likely be using these during your future internships so already having a grasp on them will not only put you ahead of your peers but will also help you.
12. Clean up your social media accounts.
Employers WILL look you up on social media. I personally keep my social media accounts very clean (my Facebook is comprised mostly of Odyssey articles tbh), but I know that not everyone does. If you tend to add content on your social media that you think future employers would frown upon, make sure to keep your account on private or just delete said content. Just remember, once you put something on the internet, it's pretty much there forever. Be smart about your social media since your going into a field in which it's a HUGE part of.
13. Pursue other interests.



Though it's important to learn everything you can about the communications world (obviously), it's also important to pursue your other passions! Whether through volunteering, working or even minoring in a separate field of interest, you can enrich your college experience and make yourself stand out during the job search. Don't be afraid to pursue something different -- it's what makes you unique!
14. Stay keep your knowledge up-to-date.
I've always found it amusing that we communications students always have to purchase new editions of our textbooks since our textbooks are constantly updating to accommodate for the ever-changing communications world. My wallet doesn't find it quite as amusing, but that's beside the point. Technology brings with it new ways for companies to engage with target audiences, and it's causing communications efforts to become more and more integrated. Stay up-to-date through joining professional organizations, subscribing to industry magazines and etc.
15. Have fun!

Learning to balance work andplay is a skill in itself -- and one needed for a major and career in the communications field. You see, our field is different than most; with some professionals, their work ends as soon as they clock out at the end of the day. With communications professionals? They can stay BUSY.
Writing can be (and should be) edited over and over again, and sometimes the creative juices don't stop flowing when you clock out of work. Though you probably enjoy your communications work, it's still important to learn to get it done in a timely manner so you can enjoy the other aspects of college. Like I said, your four years will go by fast; make sure to fill them with fun memories (and some good portfolio pieces, of course!).