Confession time: I used to be an extremely needy person. Yeah, it's not something that I'm super proud of, but it's something that I think we as a generation need to start talking about. We live in the age of helicopter parents, constant reassurance and having our cell phones glued to our hands. With so many people offering to help us and take care of us, how do we truly become independent? Throughout my journey from a lonely girl to a confident woman, I've learned a couple lessons that I believe can help everyone adjust to becoming an independent woman and being proud of it.
A relationship does not equal happiness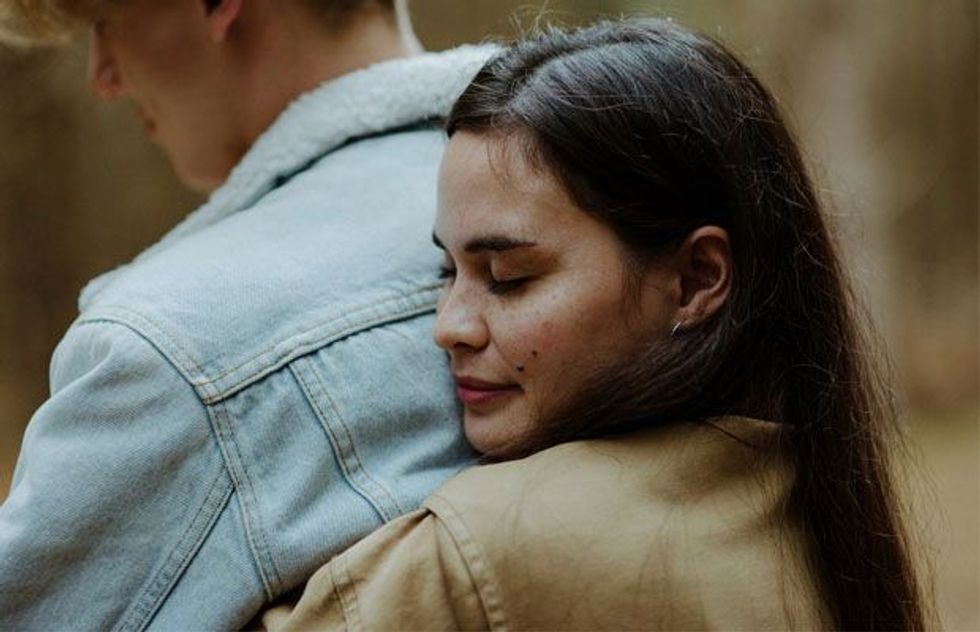 (Photo via Kitchener Photography)
I'll say it once, but reread this sentence as many time as it takes to set in: You deserve to feel like a priority. I've definitely been that girl who relies on her relationship for fulfillment, and let me be the first to tell you that it will never be enough. Stop dating somebody who puts you down, doubts your dreams, or makes you feel like you're only wonderful because you're with them. Most importantly, stop feeling like you don't matter just because you don't have a significant other right now. You are a sassy, confident superstar no matter if you're single or in a relationship. Find your own purpose and sense of self and nobody can make you feel inferior.
Find a restorative hobby
Everybody recharges in a different way. Personally, I found that taking an afternoon walk and a bubble bath at the end of a long day was the best way for me to recharge my energy and stay positive in my day-to-day life. There are so many options available, even in a busy schedule. Try playing an instrument or singing, focusing on music that makes you feel happy and relaxed. Join an intramural team playing a sport that you love. Heck, try doodling! If it makes you happy and helps you unwind, it's worth fitting into your routine.

Stop comparing yourself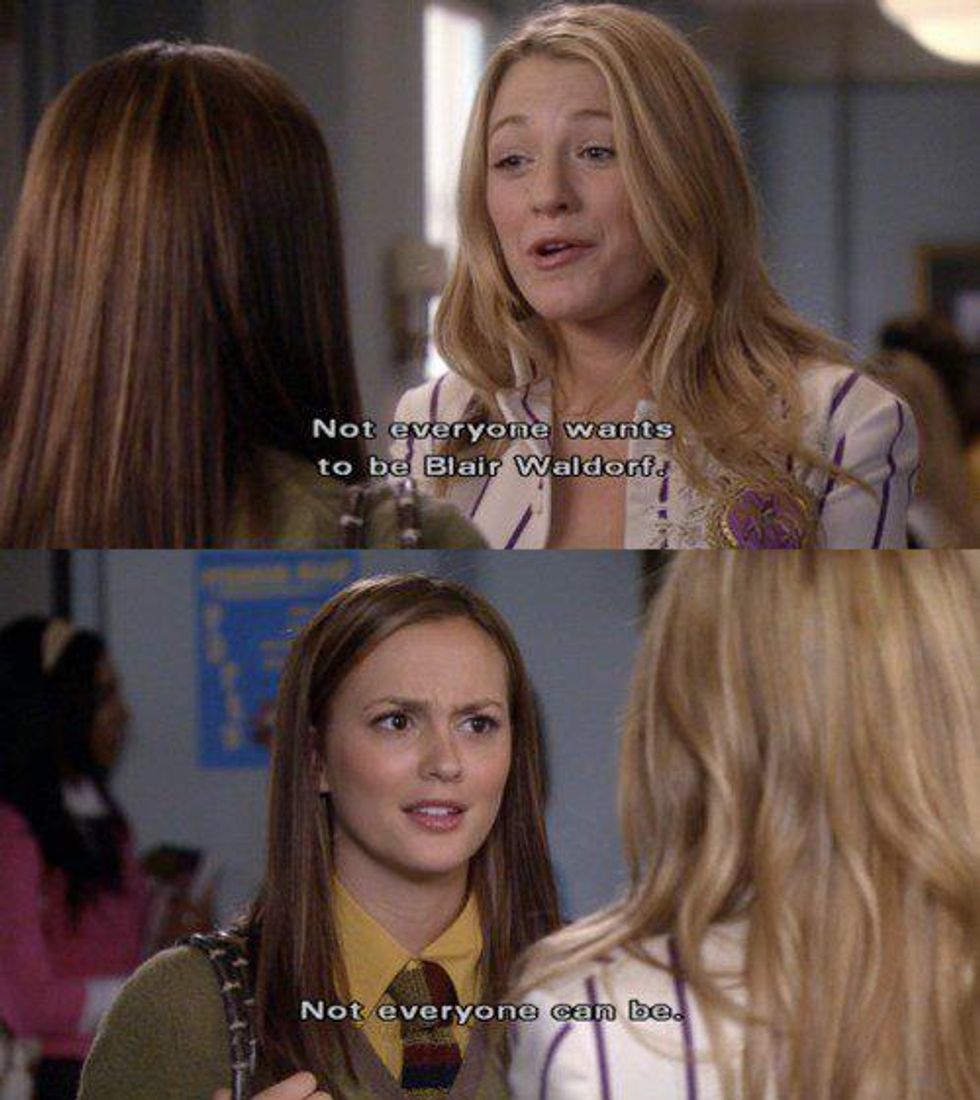 (Photo via Tumblr)
The woman-on-woman hate needs to stop. Seriously. I used to look at the smart, beautiful, athletic girls in my classes and feel like I was completely incompetent in comparison. Instead, I had to learn to look at somebody else and admire their qualities and then reaffirm my own. Her straight black hair is gorgeous, but that doesn't take away from my wavy blonde hair, now does it? Start to look at other women as allies, your partners in crime and support one another's successes.
Get a job and set up a bank account
Here's the more gritty side of independence: financial security. Whether it's flipping burgers, restocking shelves or working retail, it's important to recognize the feeling of hard work. Personally, I picked up a job at an art center and I would help set up the theater, show people to their seats and handle any problems that came up during the shows. I learned how to work with other people, respect the hierarchy of power within the staff and started building good credit. It's awesome to know that your parents have your (financial) back when times get tough, but if you start saving now and build a cushion fund you'll be in a much better state of mind. When you know that you worked hard for the money in your account, you're more likely to double check if you really need to get that new pair of jeans. It's not hard either – just take around 20 percent from each paycheck and put it in your savings account. Before you know it you'll have enough money for a rainy day shopping trip, or that new pair of car tires you've been needing.
Above all, believe in yourself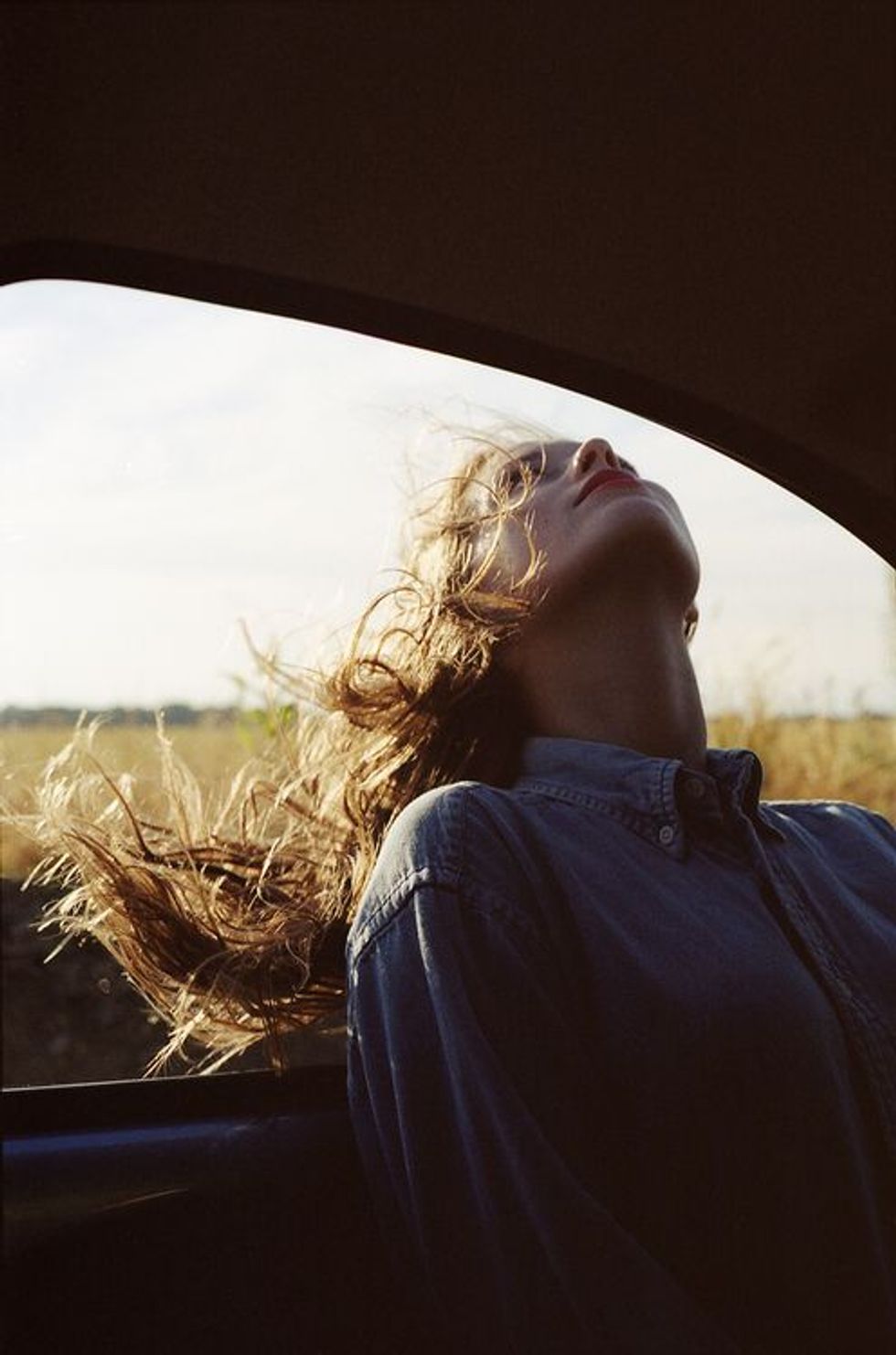 (Photo via timetravelingscamp.com)
At the end of the day, you are the only person that you can always depend on. Taking the time to get out of your comfort zone, challenge yourself and grow as a woman will ultimately give you more confidence in yourself. I'd like to end this with one of my favorite quotes. Eleanor Roosevelt said, "Nobody can make you feel inferior without your consent." Likewise, when you believe in yourself, other people will be inspired to believe in you as well.