One day at my dance studio, i overheard some people talking about the app TikTok. I didn't think much of it and just downloaded it. I posted a video of myself doing one dance trick to the app, and I woke up to 6,000 views. 800 followers. About two days later, it was removed for going against guidelines. Of course, I reposted it. I posted tons of videos with no consequences. This is the story of my little Tiktok "fame".
Not only did I dance. I made videos about EVERYTHING that interested me. From music festivals and raves, to WWE, to tiktok viral dances, I tried to do everything. I came up with my own funny videos. My followers grew to 20,000 and eventually 48,000.
After posting rave content, I was contacted by the one and only, iheartraves to do a collaboration. They sent me a lot of clothes and accessories to film content in. Before I knew it, restaurants were inviting me to dine with them for free food and drinks! It all was happening so fast. Eventually I got other free products. I felt like I was doing good for once. It was something I took pride in.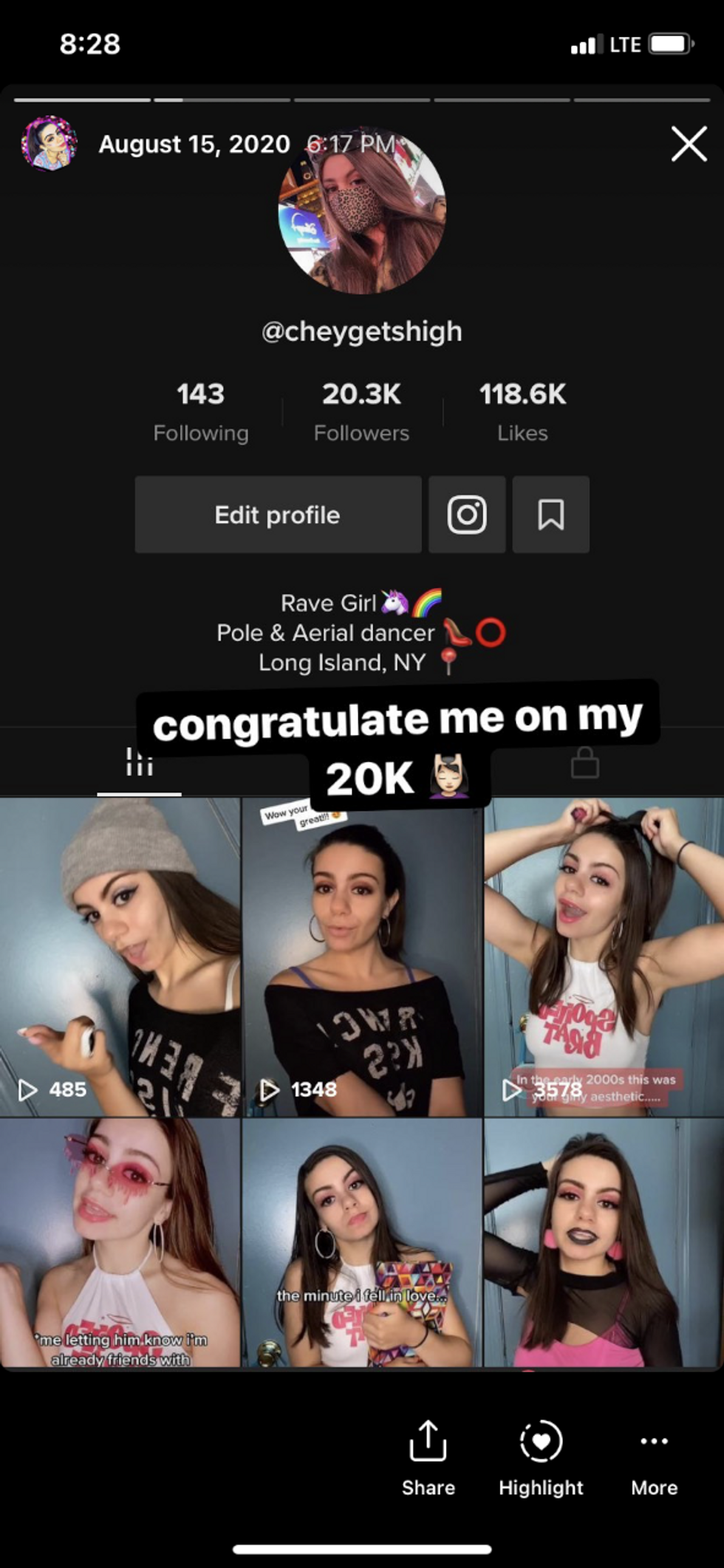 my account at 20K
There's a big issue with cyberbullies on the app. Another well-known issue is people being reported for being underage when they are not. I had defended myself against bullies, and they reported my account and got me permanently banned.
I reported this to tiktok and the response was not one I wanted, and not very polite to a loyal creator like myself.
Tiktok should consider developing a policy like Facebook. If you violate the rules, you cannot post for a week or month. Why remove your users and make them start over? Eventually they will not want to use the platform any longer.
As for now, I'll be sticking with Instagram reels. Do better Tiktok.
From Your Site Articles
Related Articles Around the Web