NBC's tearjerker drama "This Is Us" has no shortage of cute couple moments. With season three's recent premiere "This Is Us" fans are getting a closer look at how Jack (Milo Ventimiglia) and Rebecca (Mandy Moore) met, where Kate (Chrissy Metz) and Toby's (Chris Sullivan) relationship is headed with their hopeful plans of IVF treatment and how Beth (Susan Kelechi Watson) and Randall's (Sterling K. Brown) relationship is handling the adjustment to beginning the process of formally adopting Deja.
Each couple pulls the heartstrings of America in their own unique, absolutely adorable way—but more importantly, these couples remind us not to settle for dirtbag love.
1. Find someone who looks at you the way Jack looks at Rebecca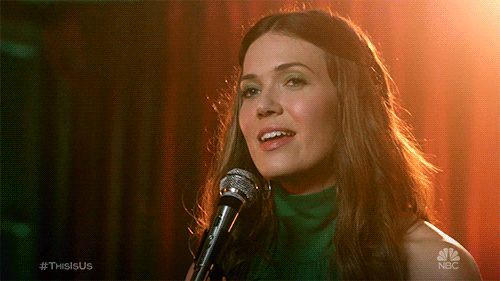 The way Jack and Rebecca look at each other is 110 percent relationship goals. I could literally stop here. This is enough of a reminder to not settle for fuckboys. Just look at them looking at each other... brb crying—OMW to eat my feelings.
2. Find someone who will apologize when they're wrong.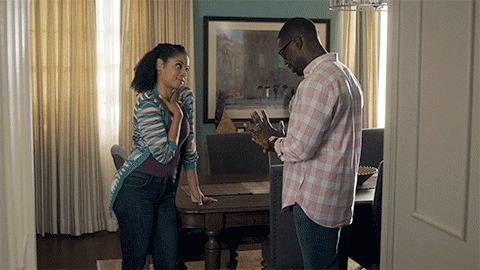 Not really sure if that's what's going on here, but odds are Randall is begging for Beth to forgive him for something his type A, overachieving-personality made him do. Randall and Beth are seemingly the most stable yet fun-loving relationship on the show—and a big part of their relationship's stability is their willingness to apologize and forgive.
3. Find someone who supports you the way Kate and Toby support each other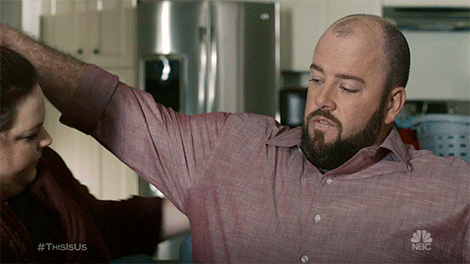 Toby and Kate have been through so much together. From a weight loss journey to a miscarriage they've really had a lot of struggles, but despite life's obstacles they never stop supporting and loving each other. I mean check out those cuddles.
4. Find someone who will give second chances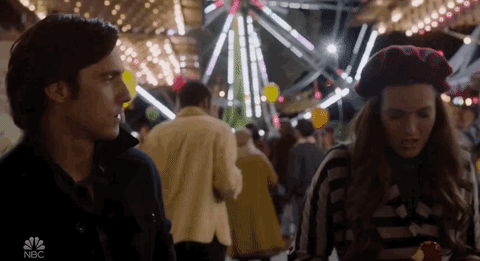 Jack and Rebecca's first date was awful. He had $9 to "give his dream girl the night of her life." Which ended in him not being able to afford an umbrella when it started pouring rain and it was a really awkward night all together. If Rebecca didn't give him second chance she would have missed out on the love of her life. So next time you go on a date that's lowkey miserable try giving the guy a second chance—who knows—maybe he'll be your Jack Pearson.
5. Find someone who loves your family, but also has your back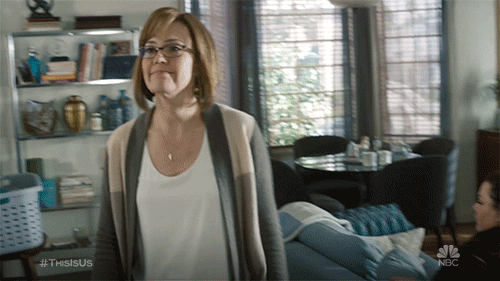 Toby gets long with Kate's family so well, but when it comes to picking sides he's #teamKate all the way. It's important that your S.O. gets along well with your family, but that they also don't forget the importance of having your back even when it comes to your own family.
6. Find someone who supports your interests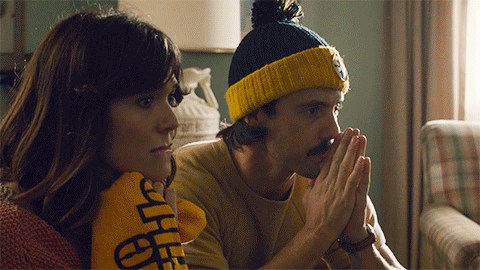 Rebecca knew absolutely nothing about football, but she insisted on learning every detail because Jack loved it so much she wanted to understand and appreciate it, too. Football ended up becoming a big part of their lives—with Jack and Rebecca conceiving their kids on the same day the Steelers won the Superbowl. Now if that isn't true love...
7. Find someone who accepts all of your quirks.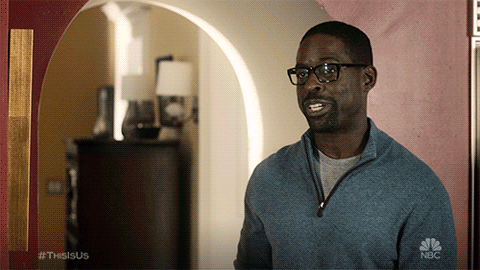 Randall is so quirky, but we all love it. Just look at that wink—and Beth's response is priceless. Don't settle for someone who doesn't appreciate what makes you, YOU. As I always like to say, "take me as I am or watch me as I go."
If you haven't watched "This Is Us" then pop some popcorn and get to binging—I promise you won't regret it.