I know there have been about a million posts that have listed in great detail all of the things to bring with you to college. While I'm sure by now you all know to pack your rain boots, here are a few extras that I have learned after my first few months that become vital as soon as you enter a college campus.

1. Spotify Premium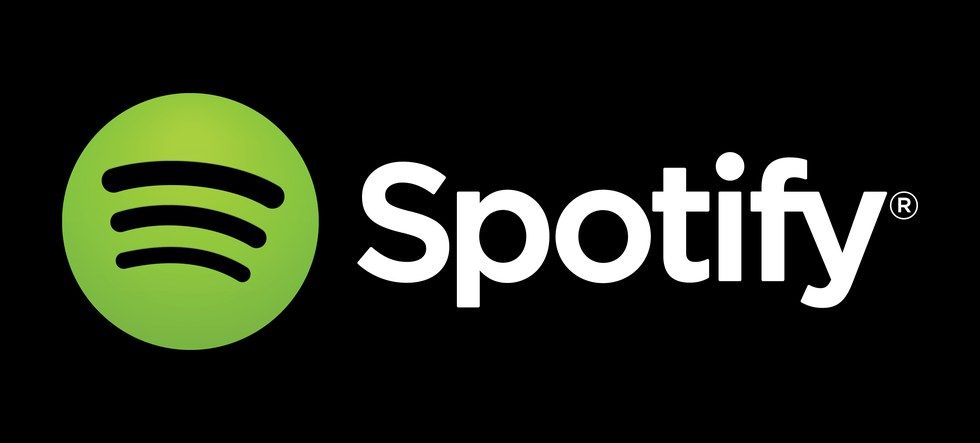 Spotify was great before I got here, but music is a NECESSITY. If you're studying, music is great. If you're just chilling in your dorm, music is great. If you're hanging with friends, music is great. Spotify offers seemingly infinite amounts of playlists that can help you find some background music for you to study to. Find your golden playlist and roll with it. This is so important.
2. Study Spaces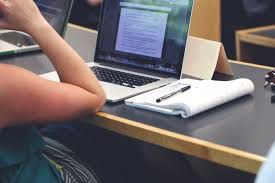 If you have downtime to roam campus before your classes start, it will be so helpful to go study space shopping. If you have a large enough library, this is a good place to start looking. There are so many little nooks in libraries that you're bound to find something that suits your needs. Additionally, it might be helpful to scout for available outlets near your spaces in question and the hours on the building. I have already pulled many a late night and it's only been a week. At BGSU, I highly recommend the stairs of the Wolfe Center. Very aesthetic, very quiet.
3. A Sleeping Schedule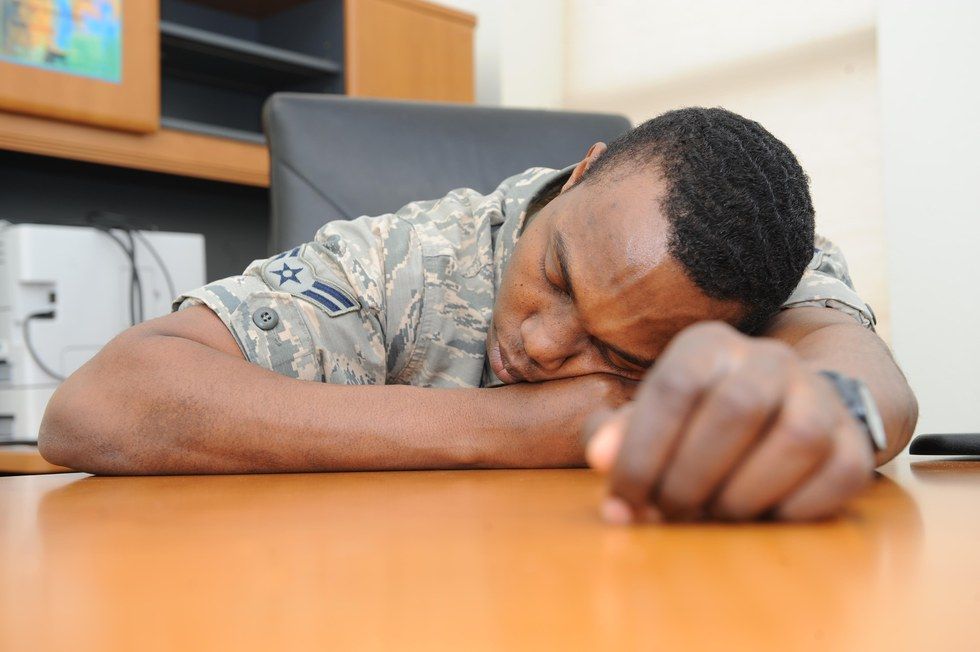 This more of one of those things that I look hopefully at wishing that I had. It is so important to establish this because those 8 a.m.s are going to suck even worse when you were up until 3 a.m. hanging out with your friends.
4. An Organization System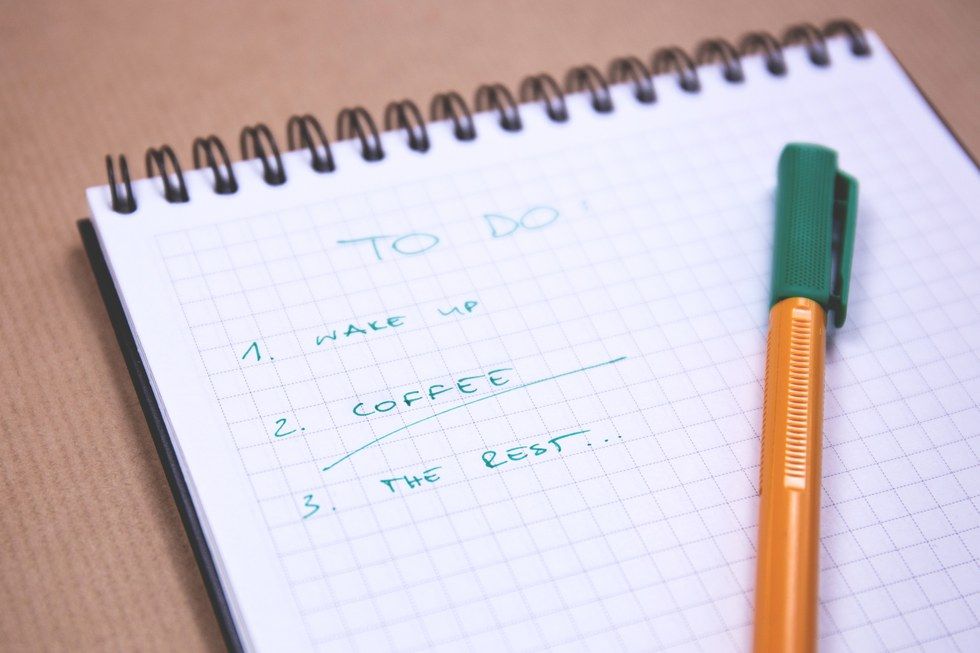 In the past, I have been so flakey with trying to keep up with any sort of organization system that I have tried. I've tried bullet journaling, whiteboards, and various apps and none seemed to work for me. I have now devised a color-coded to-do list and planner combo that seems to be working well for me. Disorganization is not a luxury that you get. Take some time to figure out what'll work well for you.
5. Confidence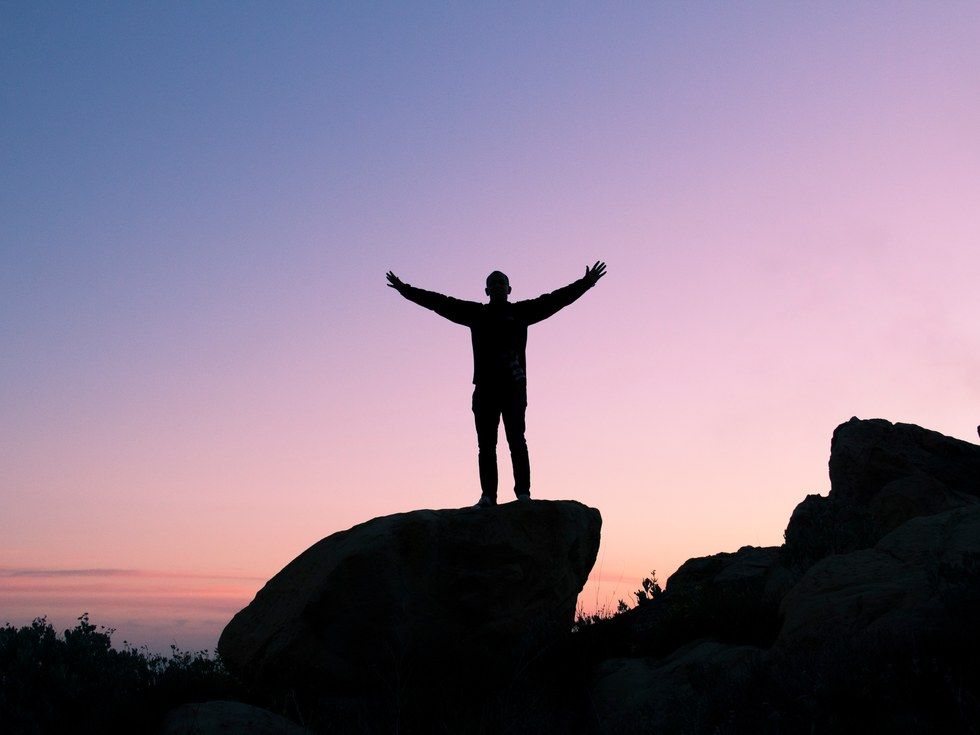 I am not, nor will I likely ever be a super out-there kind of girl. However, DO NOT crawl into your own little comfortable bubble and exist solely within it. College is a great place to go out there and meet new people. Just even the tiniest bit of confidence or courage works wonders in terms of "the college experience." Try some new things.
6. Breakfast Foods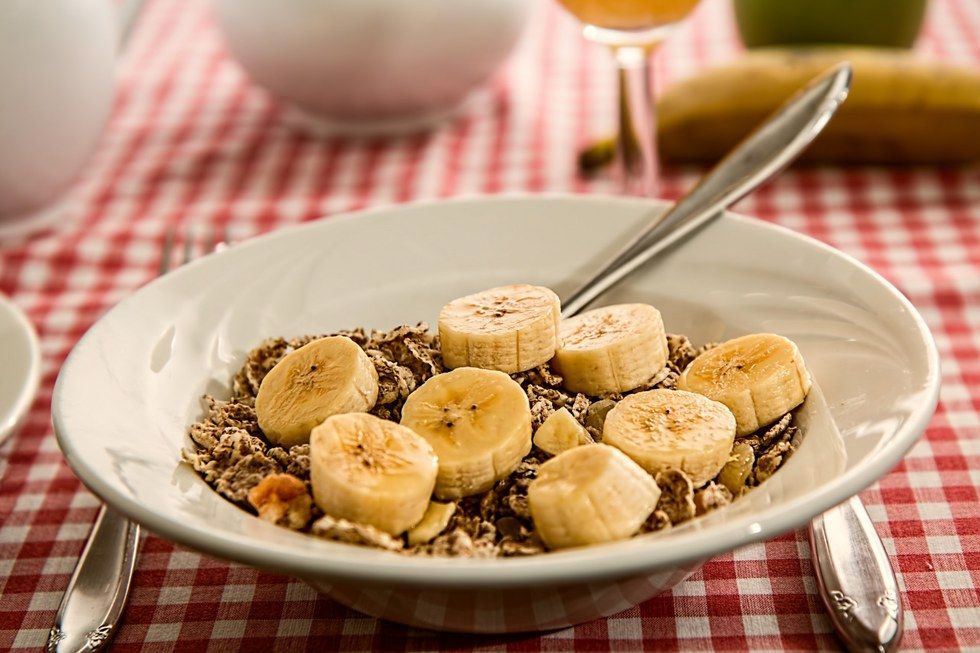 I am a firm believer in breakfast and I reaaally thought that my desire for breakfast would allow me to get up early and stop by one of the dining halls. I thought wrong. Waking up is nowhere near one of the highlights of my day and it's so nice to be able to just grab something in your room before you go. You will not regret it.
7. Some comfortable, nicer clothes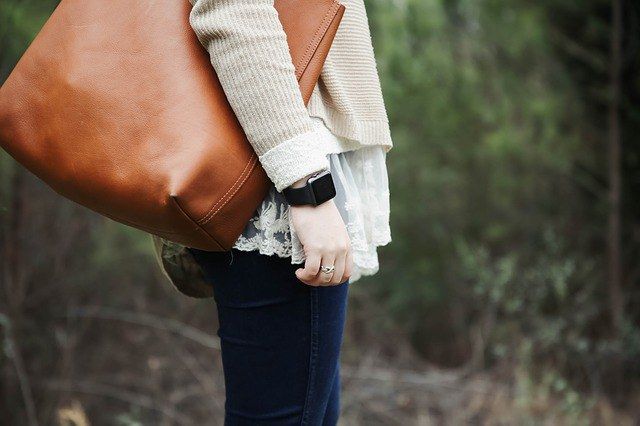 You're gonna meet some attractive people in your classes. You're not gonna want to be dressed to the nines after you just walked across campus. Some comfortable, cute clothes are the perfect medium for this problem. Of course, anyone who'll be worth it, in the end, won't care that you've been wearing the same sweats for the last three class periods.