I recently took a long weekend trip to Vancouver. Here are some things I did and some ideas and suggestions for those visiting the city for the first time.
Cocktails

You can't come to Metropolitan Vancouver and not go out for drinks at least one night. There are so many restaurants and cocktail lounges around the city, it would be a shame to neglect to try some Canadian alcohol. The first night I was in town, I went to Juniper Restaurant and Bar in Chinatown.
They had a wide selection of different mixed drinks, and I was impressed with the flavors of all the different cocktails I tried. Most restaurants around the city sell alcohol, so do some research and try the different alcohol selections in the different parts of the city.
The drinking age in Canada is 19, so it was strange for me to go out and order cocktails for myself. Some places ask for two forms of Government issued ID, so be prepared by bringing your Drivers License and passport.
Clubs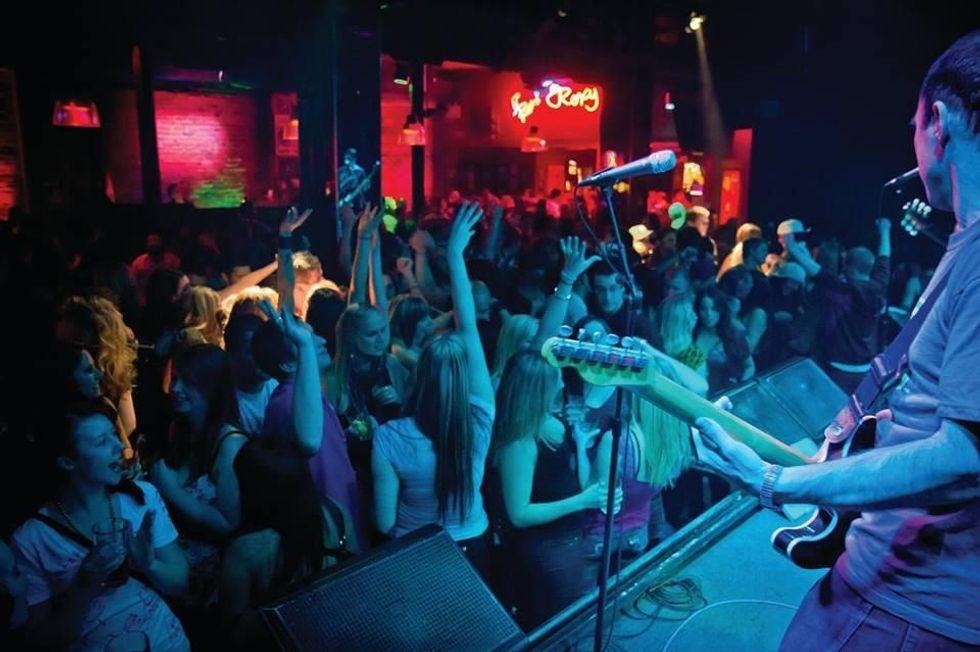 The Roxy
During my time in the city, I never went to any clubs. My hotel was on the same block as several of the popular ones, and they seemed like a pretty big deal. I am used to the clubs in my college town, so I was not prepared to walk myself into a real uppity downtown club.
Some of them have dress codes and other rules so be sure to do some research before planning your whole night around being there. One down the block from my downtown hotel was called The Roxy Cabaret. I heard if you are wanting just one club to give you the full Vancouver experience, that was the one to try.
Markets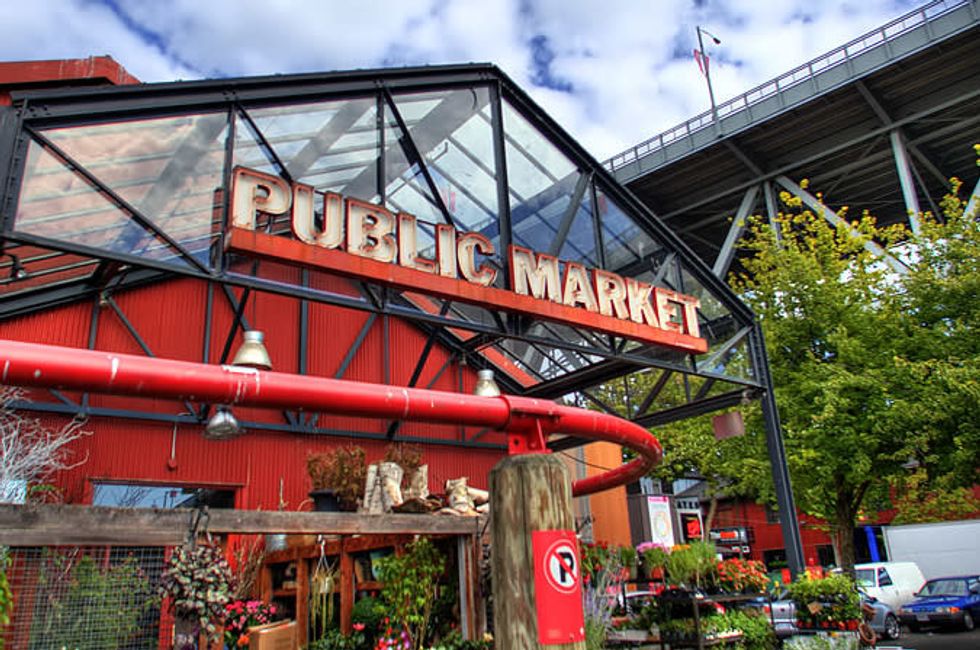 Granville Island Public Market Entrance
The most popular market in Vancouver is the Granville Island Public Market, very obviously located on Granville Island. The market has art galleries, the market itself which includes anything from artwork to fruits and meats, little shops, and restaurants.
There is a lot of entertainment there. Sometimes they host music festivals and other events during the summer, so expect to spend several hours there if you are wanting to get the full market experience.
During the summer, North Vancouver hosts The Shipyards Night Market. If you are wanting a taste of North Vancouver, including food, drinks, and culture, this is the summer event to go to. I ate some tasty Greek dessert and drank a sparkling vodka while listening to a live band. It was a great way to enjoy the beautiful evenings on the shore.
Whale Watching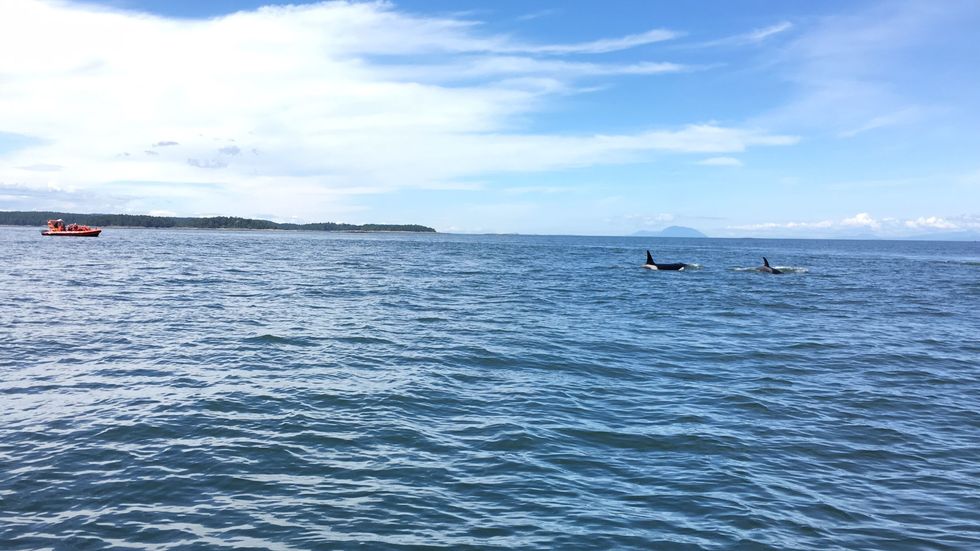 Killer Whales
Vancouver is known for its beautiful landscapes and its salmon fishing. While I was there, we went whale watching in Steveston, British Columbia located right outside of Vancouver. During our 4 hour trip, we saw bald eagles, sea lions, killer whales, all with the backdrop of the beautiful North Shore Mountains.
Make sure to bring warm clothes and food. It was a really beautiful trip but the breeze from the fast-moving boat was a little chilly. It was also a long trip, so it was nice to have something to snack on to make sure I wouldn't get sea sick.
Eat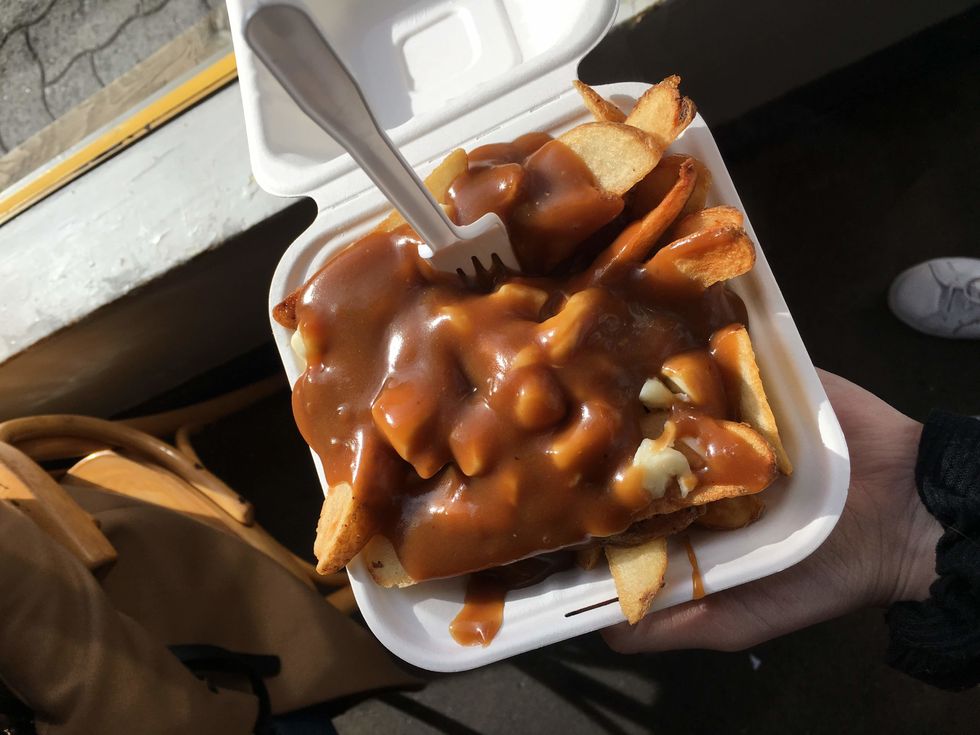 Vegetarian Poutine
Morgan Fischer
Vancouver is a cultural center. There are so many different people there from all over the world. The majority of the people I met there had accents because they were not originally from Canada.
That means the city is filled with every type of food you can think of. You can get anything from Thai to Italian to barbeque and everything in between. Look up different culture areas of the city and try new food in each one.
I also suggest trying Canadian food. Poutine especially. Poutine is simply french fries with brown gravy and cheese curds on it. There are even restaurants that just serve poutine, but spice it up with different toppings and such. The one I would always walk by was Mean Poutine that was located downtown. There was always a line out the door so it must be good!
Finally, Just Ask a Local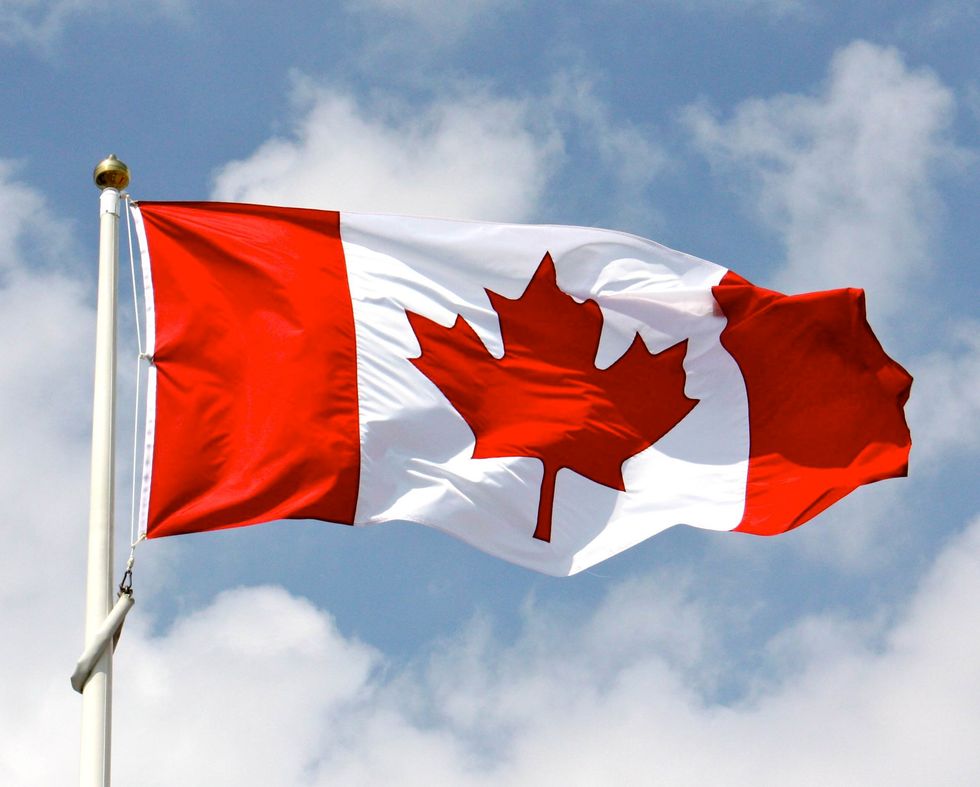 Vancouver residents obviously know the best things to do in the city. All the people I interacted with were extremely nice and helpful. I even had a waitress write down a whole list of places to go get the best cocktails around the city.
Do not be shy while you are there. Talk to your waitress or the person helping you at the store. Ask them about the city and see where they think you should go. You never know a hidden treasure you may find or an adventure you may experience because of their advice!