1. Shop at Bromide Mountain co.

Bromide Mountain Co. is a unique mountain shop located in the foothills of the Arbuckle Mountains on historic Muskogee Street in Sulphur, OK. Owners John and Miranda Dickinson, originally from Ardmore grew up near the Arbuckle Mountains and the Chickasaw National Recreation Area and consider Sulphur to be a respite from the daily grind. Bromide Mountain Co. is inspired by their love of the outdoors, southern Oklahoma and smalltown USA.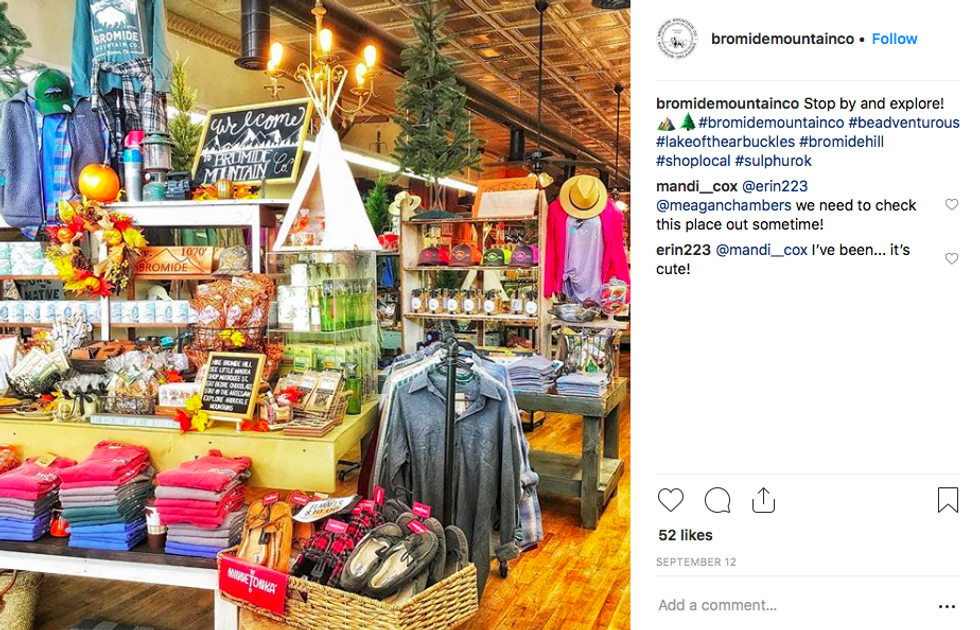 The store offers a ton of unique home goods and accessories, as well as select items from name brands like Patagonia and Camelbak. Before you leave, be sure to snag one of their cool logo tees!

2. Dig for Crystals at Great Salt Plains Park
A former World War II training site, Great Salt Plains in northwestern Oklahoma is now a destination for geology enthusiasts around the world. The Great Salt Plains Park is covered in — you guessed it — salt that is left over from an ocean that covered Oklahoma in prehistoric times.
This salt not only makes for an interesting landscape (some have called it reminiscent of being on the moon), but it also holds hourglass-shaped selenite crystals beneath the surface that you can dig for and take home. Visitors are allowed to take up to 10 pounds of rare crystals with them after their day of digging, just as long as they don't intend to sell them.
3. Indulge your inner goth at the Osteology Museum
The Museum of Osteology is the largest privately held collection of osteological specimens (AKA skulls) and was the first museum of its kind in the whole country.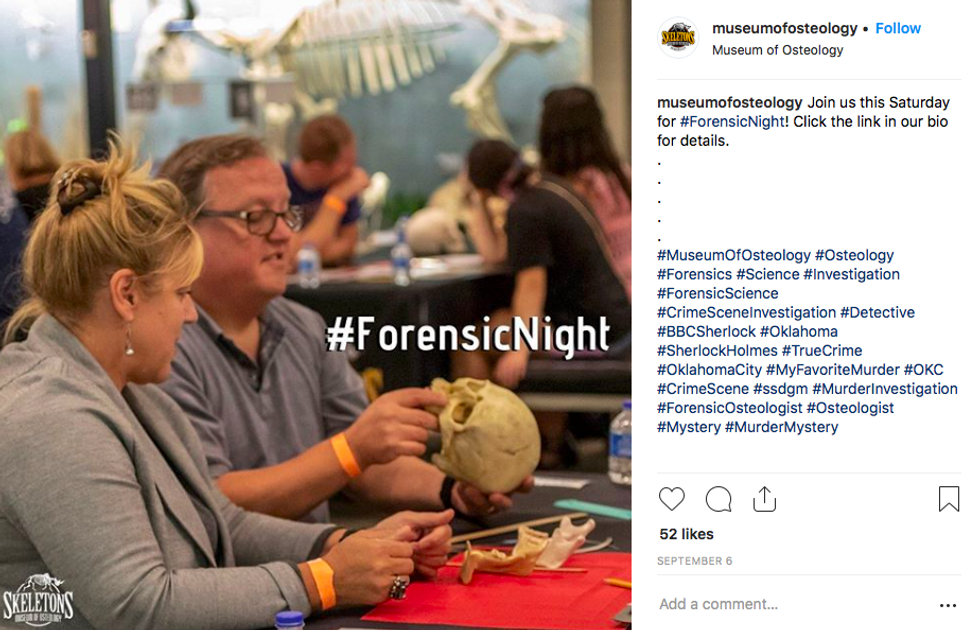 Museum founder Jay Villemarette started the museum in 2010 after decades of fascination with (and collection of) skulls of all types. Museum visitors can share in his love of skulls by looking at the hundreds of skulls and skeletons on display, including a human skull that's been pierced with a bullet hole, a humpback whale that hangs from the museum's ceiling, and rare animals like the Javan rhinoceros that Villemarette found in an antique shop in Paris.

4. Treat your sweet tooth at Bedré Fine Chocolates
A sweet slice of heaven awaits you in Davis, Oklahoma, at Bedré Fine Chocolates. Native Americans such as the Mayans and Aztecs introduced chocolate to European explorers in the 1500s, and since 2000, the Chickasaw Nation has extended that cultural legacy of chocolate through the Bedré brand.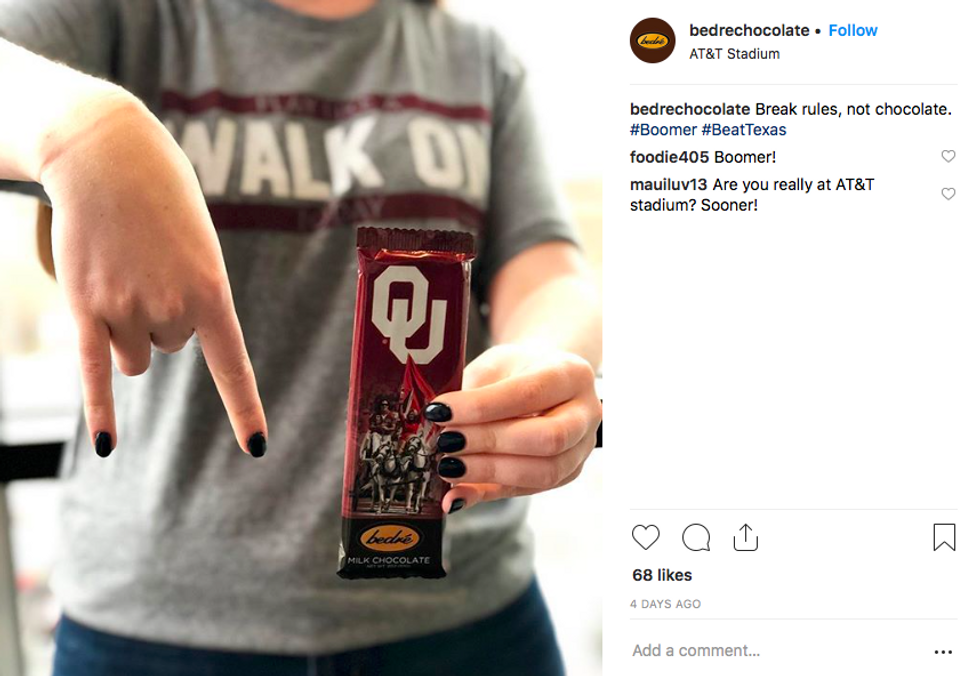 Though the factory and main retail shop are in Davis at the southwest corner of I-35 and Highway 7, Bedré chocolates can be found all over, from Neiman Marcus stores in Hawaii to Exhibit C in Bricktown to the Artesian Hotel in Sulphur.

Bedré chocolates truly taste like no other chocolate in the world. The sweet treats are created to melt quickly, and the flavors stick with you. Each member of the Bedré family of products begins with one of three core varieties: dark chocolate, milk chocolate or white fudge. Those are then integrated with other flavors including peanut butter, almond, raspberry and espresso.
5. Fried Pie Frenzy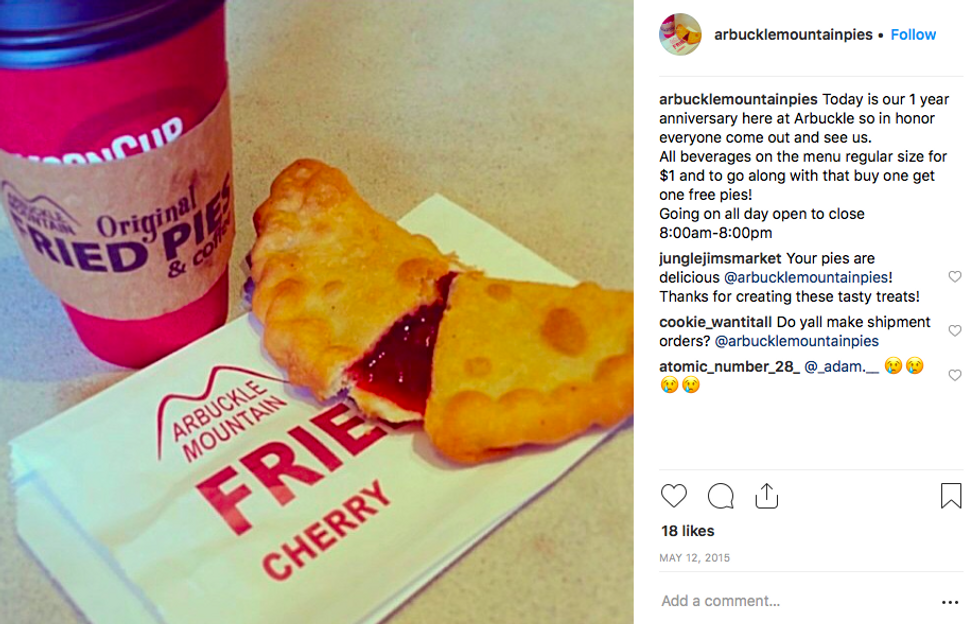 If you're traveling on Adventure Road through Davis, Oklahoma you've got to make a stop at beloved local establishment Arbuckle Mountain Fried Pies. The shop whips up dozens of hot, fresh pies every day, ranging from sweet fruit pies like cherry and apple to rich cream pies like coconut and chocolate. Or, if you're more in the mood for something savory, go for a pepperoni pizza pie; a bacon, egg and cheese breakfast pie; or a spicy Tex-Mex pie. Though the Davis store is the Fried Pie shop's home base, there are other locations throughout Oklahoma and Texas and in Mississippi. You can even call ahead, and piping-hot pies will be waiting for you when you walk through the door.6.Goodwill Hunters will thrive at Cloverleaf

6. Goodwill Hunters will thrive at Cloverleaf
It's impossible to miss Cloverleaf when driving down Adventure Road near Ardmore. Looking like a cross between a carnival attraction and a neon castle, the front lawn of the shop is strewn with countless colorful finds, from vintage pink bicycles and giant ice cream cones to wrought-iron bird cages, lighted signs and even a winged pig. Just try to pass Cloverleaf without stopping to take a look.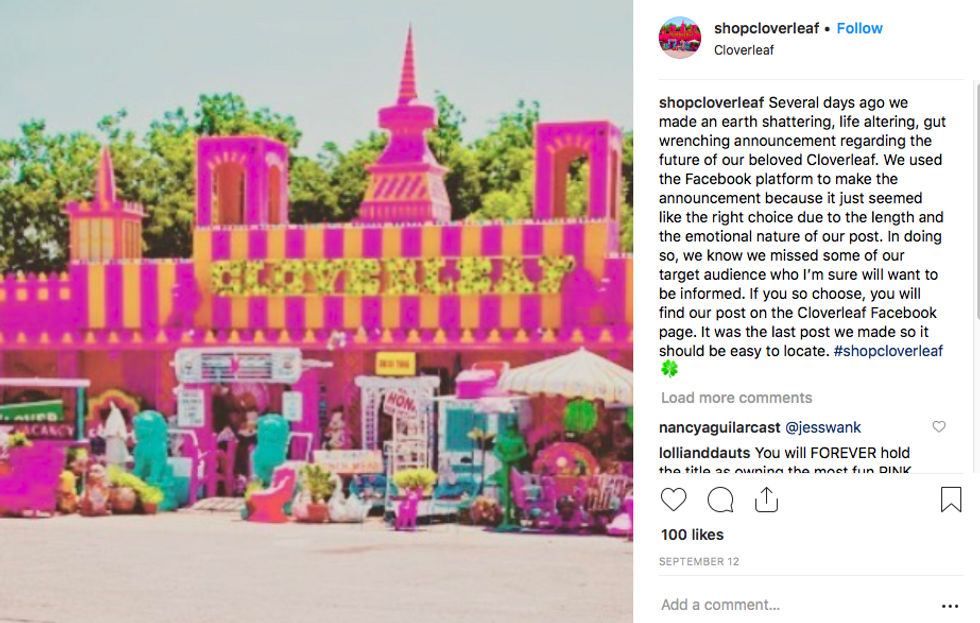 Inside the fun boutique, unique items abound. Cloverleaf offers a wide variety of antiques, clothing, accessories, jewelry, home goods, Oklahoma merchandise and even funny gag gifts. As is apparent upon first glance, Cloverleaf is a must-see destination for those looking for something a bit out of the ordinary.

7. $5 Wine Tastings at Waddell Vineyards
Waddell Vineyards is a family owned and operated vineyard, winery and tasting room located in Ada, Oklahoma. What started as one acre of vines in 2007 has since grown to six acres of grapes with 20 different varieties of grapevines, creating unique, award-winning wines.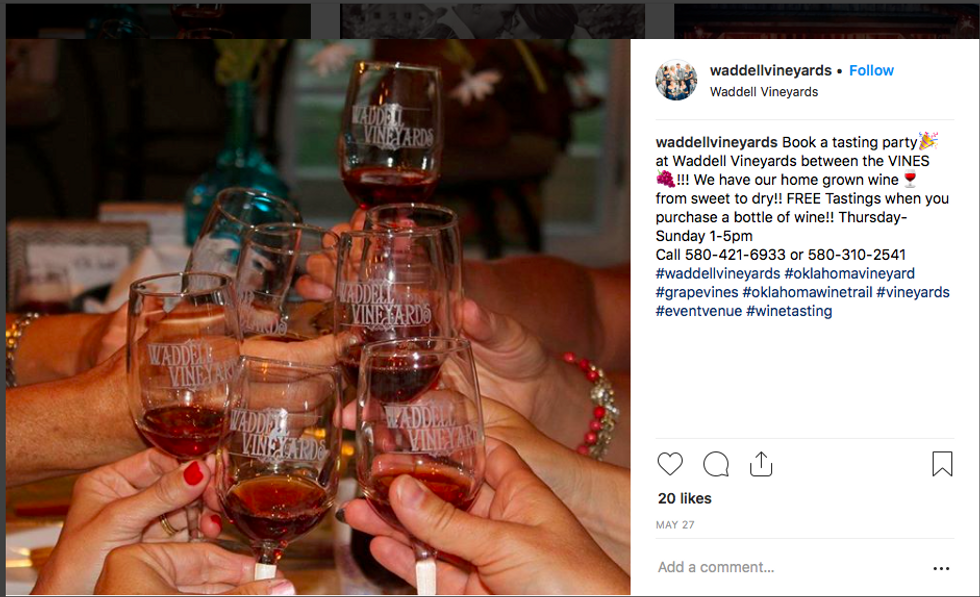 Wine tastings are available for $5 per person and include at least five or six different types depending on the time of year. The Tasting Room additionally plays host to Sips and Swirls, a painting class open to the public (with reservations) on Saturdays and available on Thursdays and Fridays for private group events.

8. Have a play date at the Toy and Action Figure Museum
Whether you're a kid or just a kid at heart, the Toy & Action Figure Museum in Pauls Valley is a must-visit destination for anyone interested in the art and sculpting of action figures. Founded in 2005, the accredited museum has had visitors from every state and from over 40 countries, making it one of the most popular attractions in the downtown Pauls Valley area.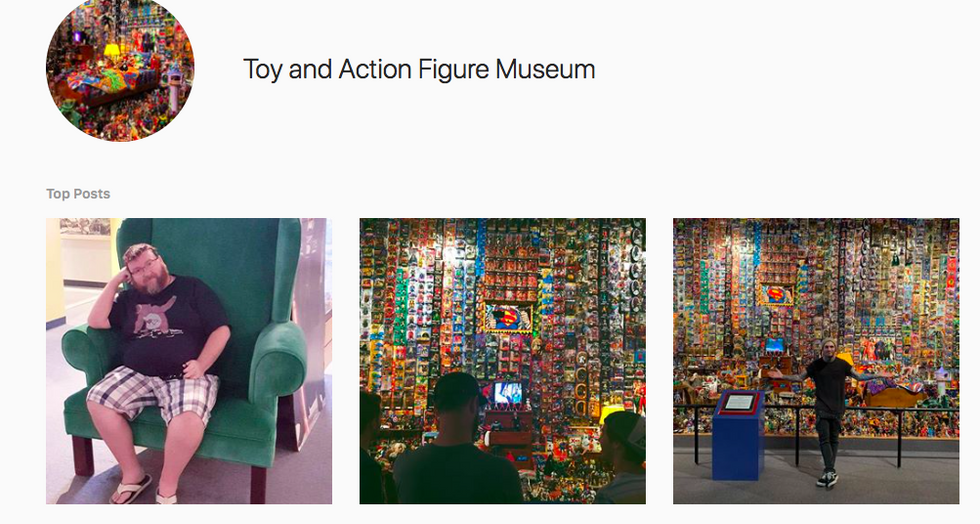 The museum features over 13,000 action figures, as well as hundreds of drawings from some of Oklahoma's most famous cartoonists in the Oklahoma Cartoonist Collection.

9. Get entertained at the Sooner States historic Sooner Theatre
Built in 1929, in the Spanish Gothic style, the Sooner Theatre in downtown Norman was the first movie theatre in the region to show "talking" pictures. Today, the space plays hosts to events year-round, ranging from musicals and plays to concerts and performing arts classes. The Sooner Theatre is listed on the National Register of Historic Places and is a 501(3)(c) non-profit organization.
10. Have some brewskis and brisket nachos at Blake's Ol Red
Itchin' to have a little fun? Swing by Ole Red for a drink, a bite, some music or maybe even a Blake Shelton sighting. That's right, this entertainment venue was inspired by the country music superstar's No. 1 hit, "Ol' Red." Shelton opened this Tishomingo location in 2017 — the 5,000-square-foot space features a restaurant, music stage and gift shop. Additional locations in Tennessee include Nashville and Gatlinburg (opening in 2019).
The food selection at Ole Red alone will have you singing. The menu is full of Southern flair — brisket nachos, bison burger, meatloaf, pork chops and steak. Plus, you can quench your thirst with a fully stocked drink menu. And don't forget the live entertainment every Saturday and Sunday from 1-4 p.m. Ole Red, operated by Ryman Hospitality Properties, is a must-visit for country music fans looking to get a taste of the laid-back, fun-loving Oklahoma lifestyle made famous by Shelton.