Have you ever been truly in love? The type of love that makes you swoon just when you think about that special someone, knowing that they love you with their whole heart and will do anything to please you?
That is my relationship with Ben & Jerry's ice cream. If you have not had Ben & Jerry's, head out right now (or, I mean, I guess whenever you can) to your nearest convenience store and purchase a pint. My suggestion for chocolate lovers is Half-Baked or Chocolate Therapy, but there are plenty of flavors for people who do not enjoy chocolate and, recently, new non-dairy ice creams for people who may either be vegan, allergic to dairy or have some other type of dietary restriction.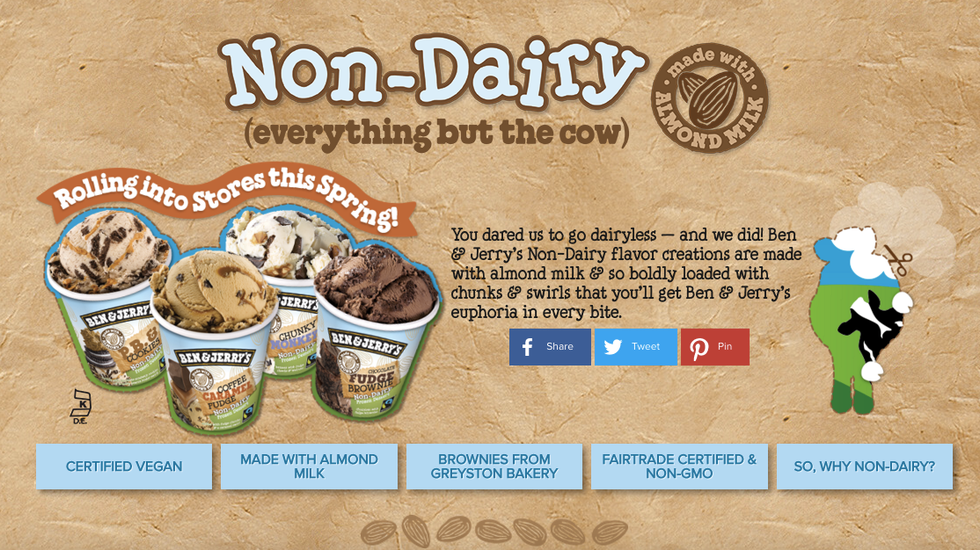 Here is a photo of pure happiness as my best friend and I eat pints of Ben & Jerry's Half-Baked ice cream.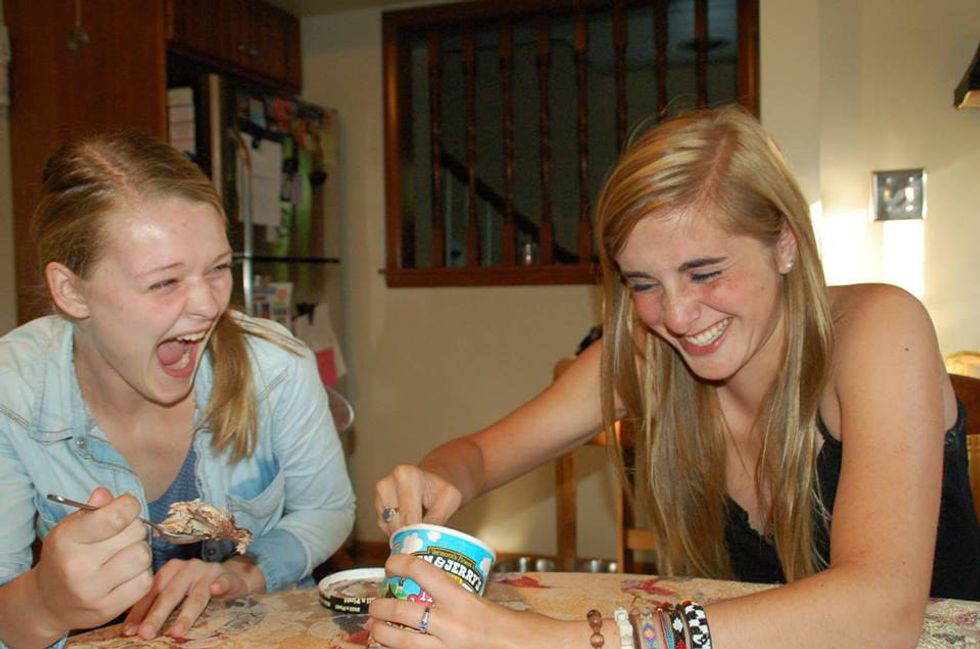 Ben & Jerry's has been around since 1978. Both Ben and Jerry started with a $5 correspondence course about ice cream making from Penn State and then invested $12,000 into a "scoop shop" at an old, renovated gas station in Burlington, Vermont.
While putting this article together, I learned a lot about the almost-30-year history of Ben and Jerry's ice cream. Some of the most profound things I learned are: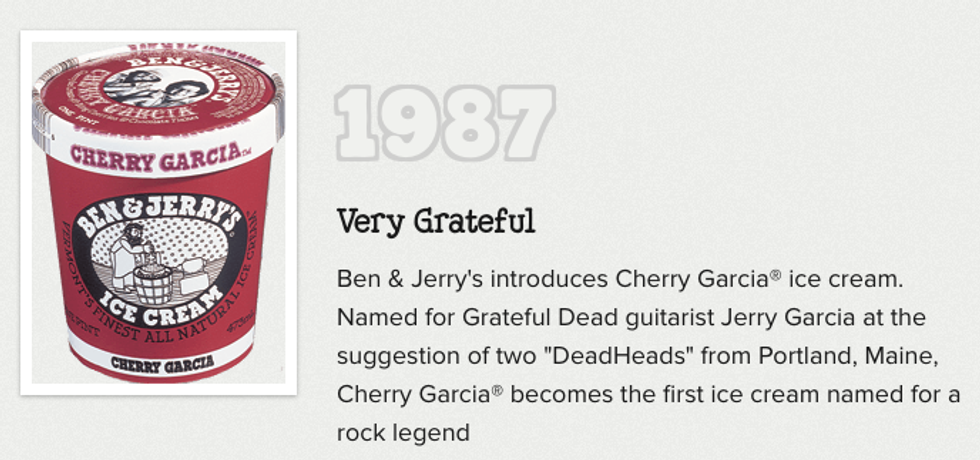 Naming an ice cream for an incredible rock legend is a pretty phenomenal marketing strategy and a way to get people to love a tasty new flavor.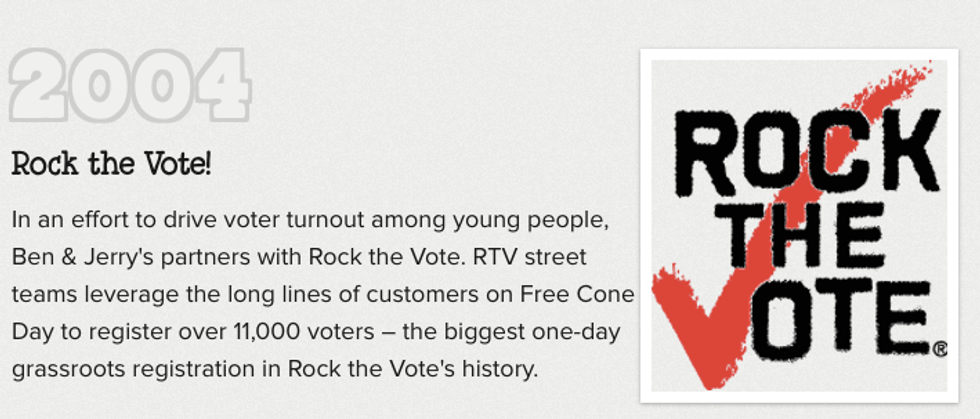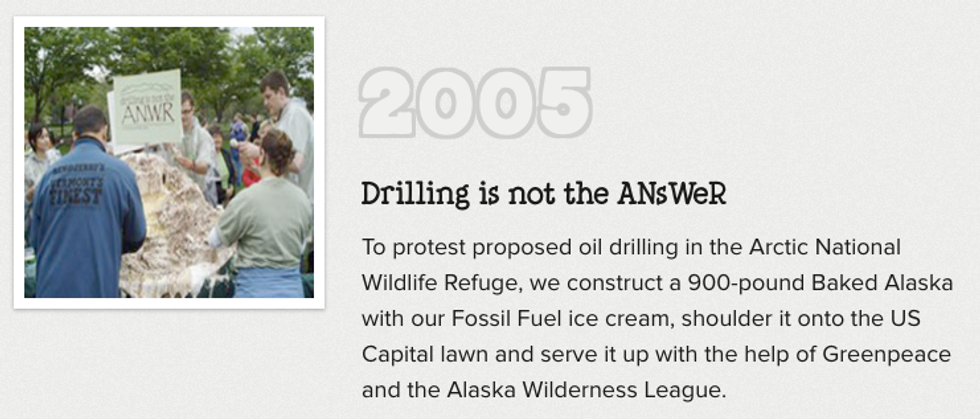 I think it's pretty incredible that an ice-cream company takes a stand on helping voters and doing what they can to protect the environment.
What I think is so cool about Ben & Jerry's is how they aren't afraid to try out flavors even if they end up not selling well. This is where the Ben & Jerry's Flavor Graveyard comes into play, full of old types of flavors that were once bountiful on the shelves but no longer exist.
What is your favorite day of the year? Christmas? Your birthday? Those answers are all wrong because your answer should be: Free Cone Day! April 12 from noon to 8 p.m. at scoop shops all around the nation.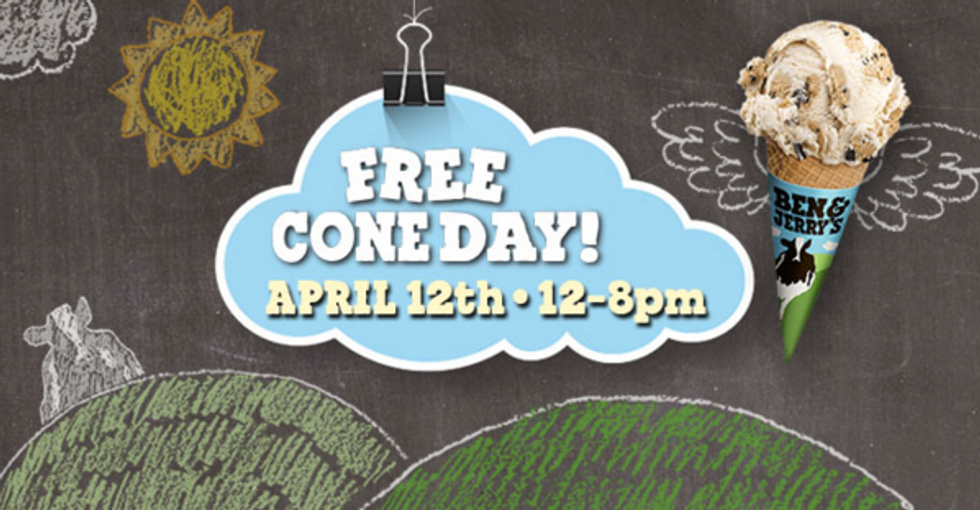 There are many wonders of Ben & Jerry's: the flavors, the philanthropy, and the adorable scoop shops. I am happy to consume Ben & Jerry's pints of ice cream in my hardest times, happiest times, and basically, anytime I believe ice cream will make me happier, which I believe is always a good idea.
The night before I headed out to college, my best friends and I all got our own pints of Ben & Jerry's and had our last girl night. I truly believe that Ben & Jerry's brings people together, just like me and my best friends. We celebrated with the joys of Ben & Jerry's and I think that was the best decision ever.