I believe that all women have the power to be strong leaders, innovators, activists, and human beings. Women are powerful, caring, resilient, independent, and loving. Women change our world every single day, but much of their potential goes unnoticed and unused.
Too often, we default to society's idea that men are the only creatures who can lead people, create legislature, or represent political parties.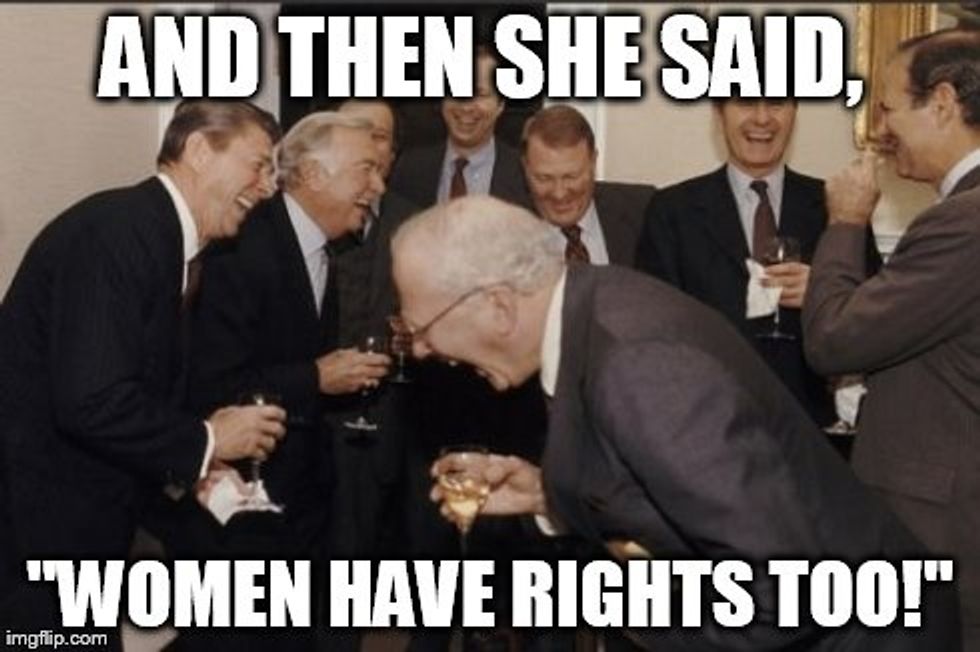 https://imgflip.com/i/jk1l2
Don't believe me? According to the Center for American Progress, "at the current rate of change, it will take until 2117 for women to reach parity with men in the U.S. Congress."

That's 99 years from today.

I refuse to settle for this reality because I dream bigger than that. It is my hope that one day, women will run the world.
I hope that you will dream with me and support the future of women--a future that one day looks like this:
The face of the US presidency will be female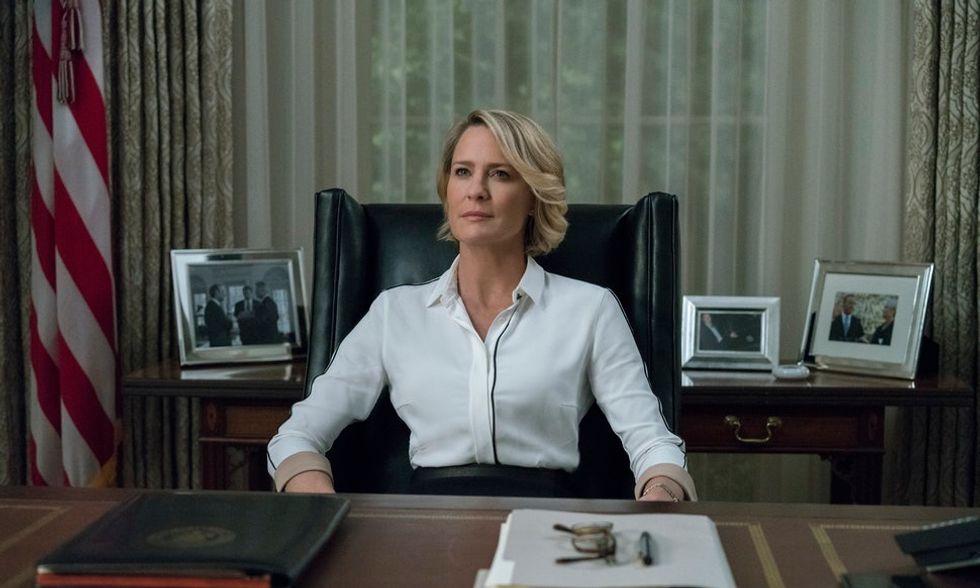 Netflix Original "House of Cards" depicts the rise of strong-willed, independent, and composed Claire Underwood to top US leadership. Ignore the rest of the show--it mostly depicts the patriarchy, and we don't need that in our lives.

https://www.bustle.com/p/why-robin-wrights-claire-underwood-deserves-her-own-house-of-cards-spinoff-3199046
The US presidency has been occupied by men for the past 242 years, but change is coming.
"We will elect the first female president when we can all acknowledge that the men in charge are the reason women aren't yet full partners in the economic well-being of this country." - Wendy Davis, former Texas senator

Women will be equally and fairly represented in every form of media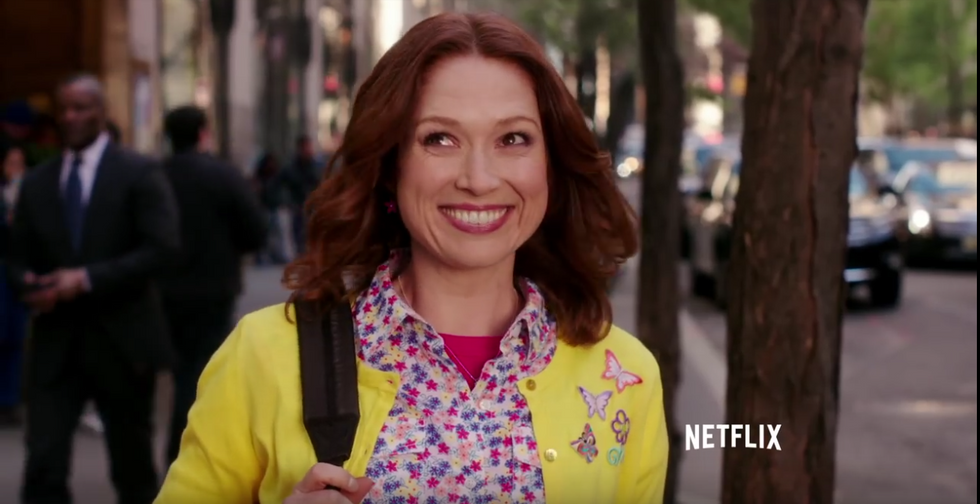 Netflix's "The Unbreakable Kimmy Schmidt" depicts multiple female leads who challenge patriarchal norms and reinvent the reputation of the modern woman.

https://www.youtube.com/watch?v=mNKEKlXY3Z4
Wouldn't you like to turn on the TV and see a commercial that actually featured a strong female character who wasn't simply portrayed as the caring mother or the dutiful housewife? Because I certainly would.
Wouldn't it be nice if the female characters in your favorite movie actually DID something that impacted the plot of the film? Yeah, it really would be.
Sign the 4 Every Girl petition to demand change in the media today.

Violence against women (including sexual assault and gendered violence) will been eradicated on a global level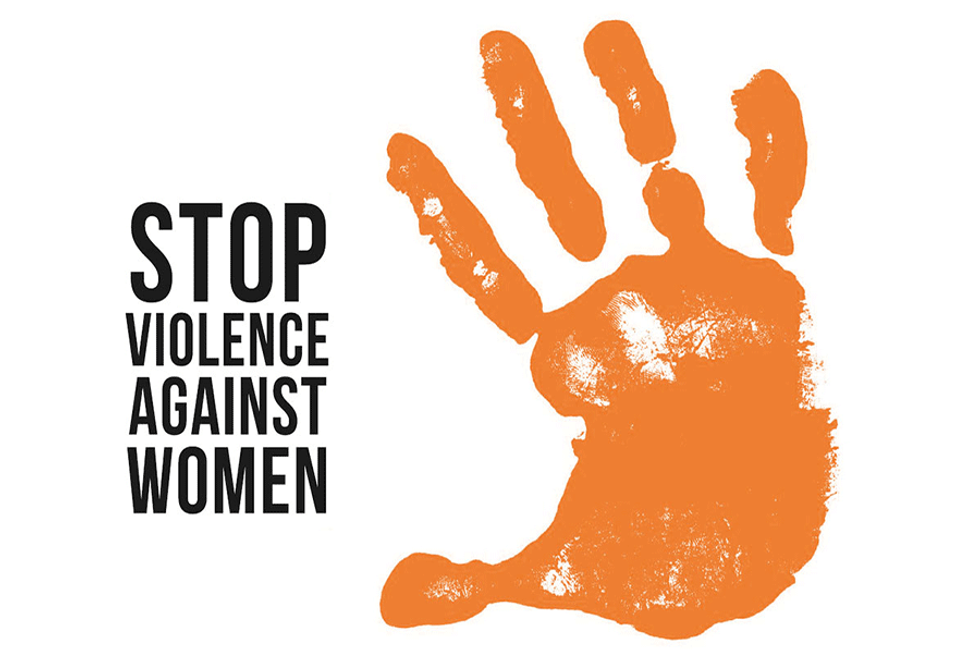 http://www.mwendengao.com/2017/09/26/are-you-a-man-looking-to-help-end-violence-against-women-here-are-practical-ways-to-do-so/
According to unwomen.org, violence against women includes "intimate partner violence, sexual violence & harassment, human trafficking, female genital mutilation, and child marriage."
This violence is seen all over the globe--according to a 2018 survey by the Thomson Reuters Foundation courtesy of CNN, the most dangerous countries for women (in order, from #1 to #10) are "India, Afghanistan, Syria, Somalia, Saudi Arabia, Pakistan, Democratic Republic of Congo, Yemen, Nigeria, and the United States."
For resources and more information about how to eradicate violence against women in your neighborhood, visit womenshealth.gov.

Women's bodies will no longer be treated as objects or subject to sexual scrutiny by authority figures (male or otherwise)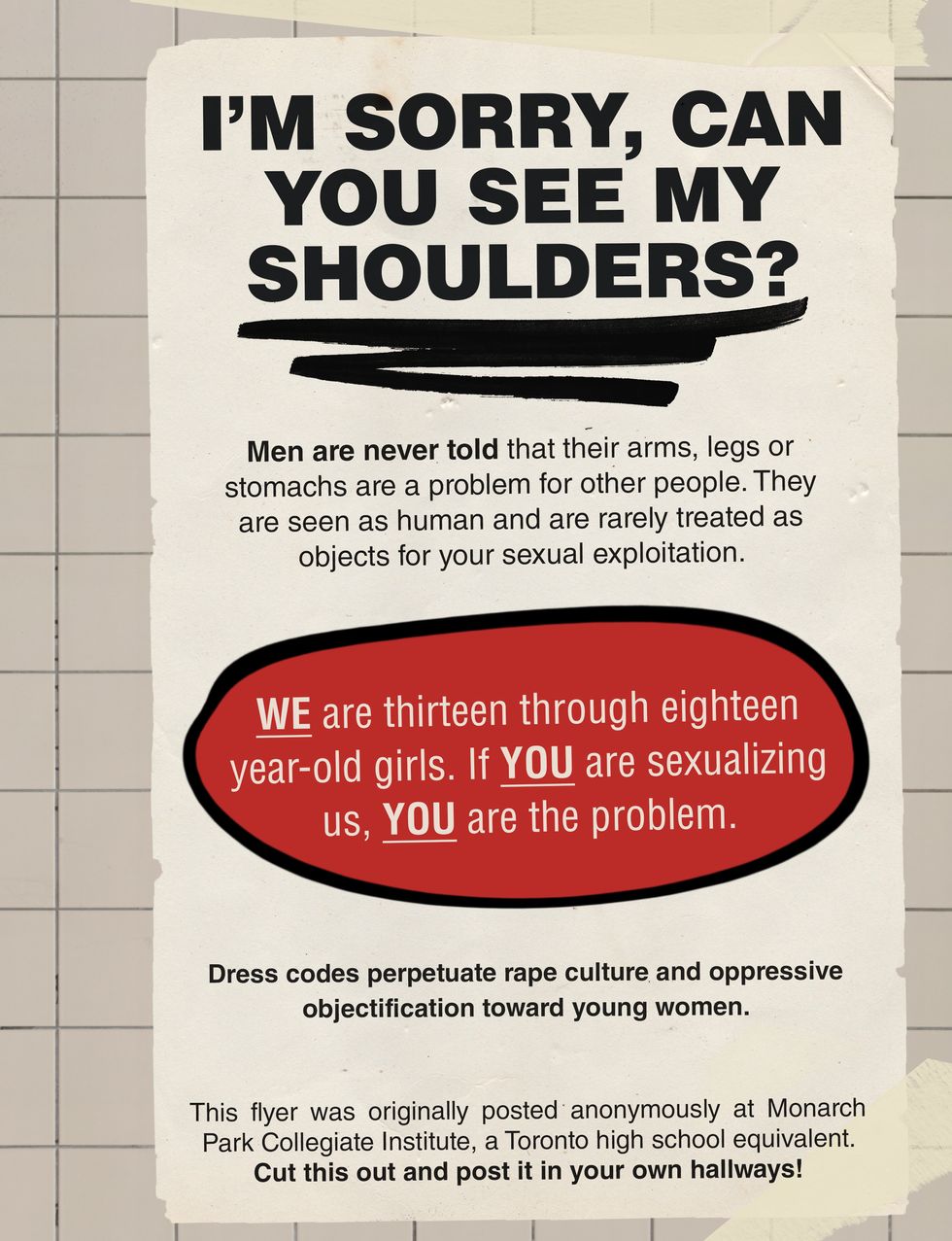 http://bohemian.zone/im-sorry-psa/
When I was a sophomore in high school, our administration created a rule that yoga pants, leggings, and skin-tight jeans were no longer allowed at school. Why? Because they were too distracting for the school environment.
One day, my English teacher told me that my jeans were a little too tight and that I should consider wearing different pants to school. I was ashamed, but I shouldn't have been.
From that point on, I felt personally victimized by the dress code. I was an innocent 16-year-old; yet every day before school, I was forced to visualize my clothing and body parts in a sexual way so that I could anticipate what would be deemed "inappropriate" for the school environment.
I learned that everything in my closet could be twisted and manipulated to shame me for my body parts.
My dream is that the sexualization of women's bodies will end TODAY. If you witness an act of sexual objectification of a girl or woman in your life, please say something. Stop the cycle.
In short, I only ask that you dream big with me. Picture a world in which women are valued, respected, and appreciated. Picture a thriving society of equal human beings, free of gendered violence or unfair gender stereotypes. Picture a world where every human being is capable of reaching his or her potential.