The recent tragedies in the world and in our nation are NOT a chance for you to push your political agenda. They are an opportunity for unity. Instead of dividing into political parties, why not unify in grief? Yes, we all grieve differently, but it is unhealthy to suppress that grief and spew more hate into the world.
Real talk: Usually I am somewhat unaffected by the negative events happening across the globe, but for some reason, Hurricane Irma, Maria, and Nate; the earthquakes in Mexico; and the shootings across the United States have heavily affected me.
I now know what the lyric line "Break my heart for what breaks yours" actually means. It means crying at a song that was written as a response to all of the negativity in the world and crying. It means praying that God would use these emotions I feel for every victim in a healing way.
Being on a Christian campus, I was somewhat disappointed with how we have handled the last 30 days of tragedy. There were only two of my classes that even acknowledged the events that have taken place and not one chapel that I attended has spent time in silence and prayer for them.
Maybe I am being too hard on Christians because my expectations are so high. Maybe they need to be lowered because even Christians are human. But on the other hand, I have seen the most Christ-like responses not from the Church around me, but celebrities. While it is encouraging to see positivity, unity, and healing in the world, I am still disappointed in the Christians around me.
In a great example of love, Lady Gaga held a time of meditation, silence, and prayer on her Instagram live story.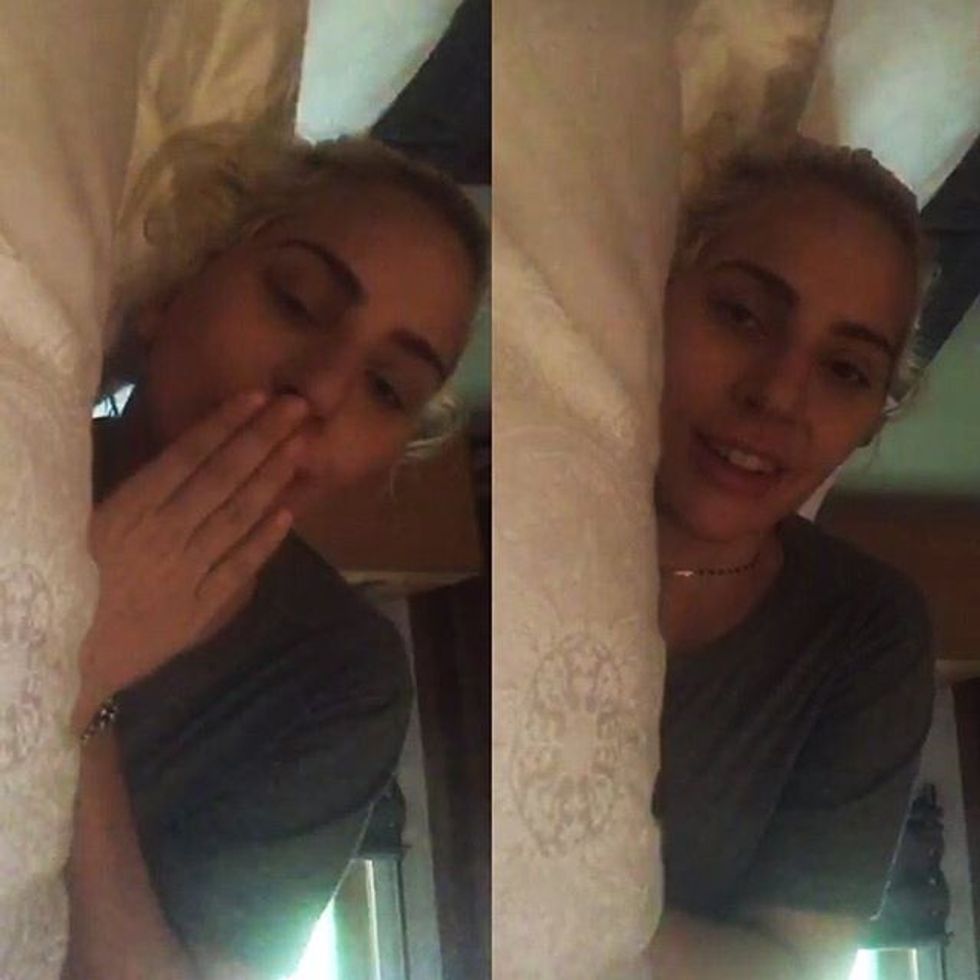 While meditation in order to "find yourself" may be theologically questionable, using it to focus on Biblical truths and/or sit in silence to quiet your soul in my opinon, is a good thing. Our lives are full of noise - engines humming, clocks ticking, radios blaring, and constant conversation. Sometimes it is hard to hear our own thoughts, let alone what the Holy Spirit is trying to say.
Also, country singers Maren Morris and Vince Gill recorded a song called "Dear Hate".
The song not only sheds light on how destructive hate is, but it ends in the hope of love. It allows the listener to grieve and hopefully find some healing.
Fighting over politics or just ignoring that anything has happened is so insane to me, when these events not only affected the people who have lived through them, but their families, neighbors, and friends. Communities are being torn apart and the least we can do is acknowledge that this suffering exists and has validity.
An attendee at the Jason Aldean concert where the Las Vegas Shooting occurred, posted about her experiences. She and her husband sprung into action in a surreal cloud just moments after everything had happened. Here is where you can read their story.
What do you think of how we, as a nation, have dealt with the past 30 days or so? How do you think the Church has done? Leave your opinions in the comments below.