Cover Image Credit: Abby Reichenbach
8 Reasons Why My Dad Is the Most Important Man In My Life
Forever my number one guy.
Growing up, there's been one consistent man I can always count on, my father. In any aspect of my life, my dad has always been there, showing me unconditional love and respect every day. No matter what, I know that my dad will always be the most important man in my life for many reasons.
1. He has always been there.

Literally. From the day I was born until today, I have never not been able to count on my dad to be there for me, uplift me and be the best dad he can be.
2. He learned to adapt and suffer through girly trends to make me happy.
I'm sure when my dad was younger and pictured his future, he didn't think about the Barbie pretend pageants, dressing up as a princess, perfecting my pigtails and enduring other countless girly events. My dad never turned me down when I wanted to play a game, no matter what and was always willing to help me pick out cute outfits and do my hair before preschool.
3. He sends the cutest texts.
Random text messages since I have gotten my own cell phone have always come my way from my dad. Those randoms "I love you so much" and "I am so proud of you" never fail to make me smile, and I can always count on my dad for an adorable text message when I'm feeling down.
4. He taught me how to be brave.
When I needed to learn how to swim, he threw me in the pool. When I needed to learn how to ride a bike, he went alongside me and made sure I didn't fall too badly. When I needed to learn how to drive, he was there next to me, making sure I didn't crash.
5. He encourages me to best the best I can be.
My dad sees the best in me, no matter how much I fail. He's always there to support me and turn my failures into successes. He can sit on the phone with me for hours, talking future career stuff and listening to me lay out my future plans and goals. He wants the absolute best for me, and no is never an option, he is always willing to do whatever it takes to get me where I need to be.
6. He gets sentimental way too often, but it's cute.
Whether you're sitting down at the kitchen table, reminiscing about your childhood, or that one song comes on that your dad insists you will dance to together on your wedding day, your dad's emotions often come out in the cutest possible way, forever reminding you how loved you are.
7. He supports you, emotionally and financially.
Need to vent about a guy in your life that isn't treating you well? My dad is there. Need some extra cash to help fund spring break? He's there for that, too.
8. He shows me how I should be treated.
Yes, my dad treats me like a princess, and I don't expect every guy I meet to wait on me hand and foot, but I do expect respect, and that's exactly what my dad showed I deserve. From the way he loves, admires, and respects me, he shows me that there are guys out there who will one day come along and treat me like that. My dad always advises me to not put up with less than I deserve and assures me that the right guy will come along one day.
For these reasons and more, my dad will forever be my No. 1 man. I love you!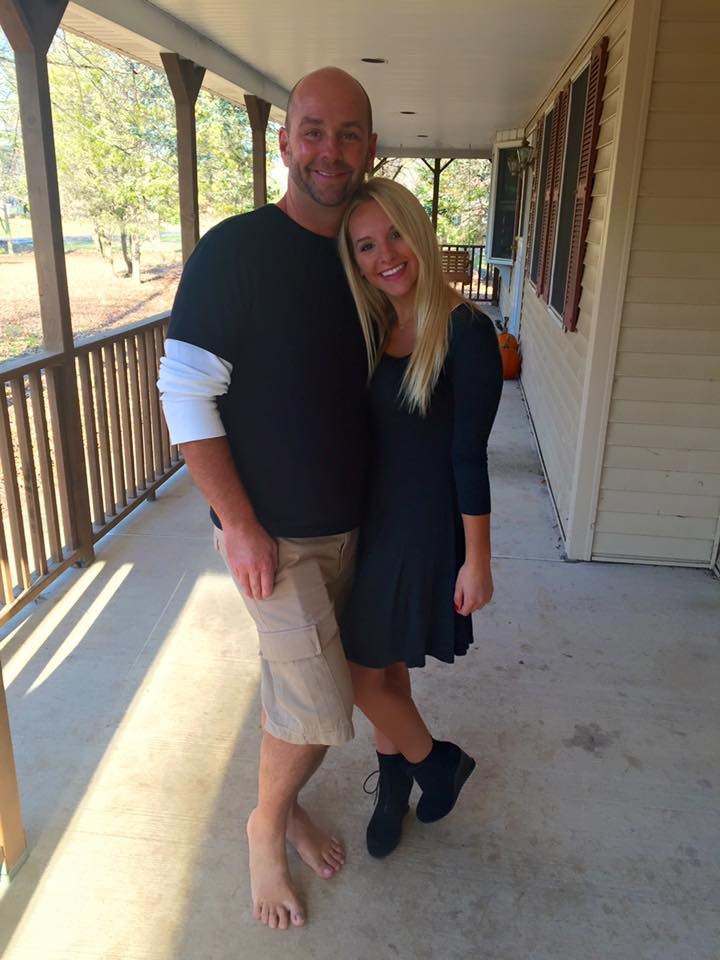 Connect with a generation
of new voices.
We are students, thinkers, influencers, and communities sharing our ideas with the world. Join our platform to create and discover content that actually matters to you.
Learn more
Start Creating
Women's Rights And Music: A Great Hypocrisy
"Turn the objectifying and sexist music down, I need to shout something about how women are equal and powerful!"
As with any divisive piece of writing, one must always remember two things: First, this is my opinion. Second, I am not the most knowledgeable source on this subject; I am purely writing my own thoughts and logic down. There could be plenty of problems with my stance, and I am more than open to listen and try to understand.
Also it should be noted that there is some strong language in this article. I'm not one to cuss or use such language, and the only reason it is included here is to make a point; I would never use this language in normal conversation.
But one thing that has always bothered me is how down-right awful some music can be in regards to women and who they are/what they represent.
I've always been a proponent of women and what they can accomplish. I believe God created us equally, yet with distinctive traits, characteristics, strengths, and weaknesses.
Gender Roles are not popular nowadays, but they exist, and they always will. Not because that is what we should only be doing as male or female. A women should have the freedom to have a job as a mechanic just like a man should be able to write poetry, etc. But these roles are ingrained in us for good reason. If I asked you which gender was more than likely to help plan and decorate for a wedding shower, who would you pick? That's not being sexist; that's being smart! You don't want any man planning a wedding shower.
That being said, we have this push for women's rights nowadays (which is great), but I feel like we are lacking in our push to respect and treat women right. A lot of people have been against this type of respect because it lowers women or makes them feel like they are the "weaker" sex, etc. But respecting women isn't something we should do because they are helpless.
We should do it because it's the right thing to do.
Our sons need to be taught to open doors, hold hands, talk sweetly and gently, don't cuss around them, etc.
Not because a woman can't open her own door or because women are some angelic creatures who don't ever curse, cause I've hear some women drop 'em better than sailors!
But simply because it's what they deserve.
We can all agree on rights and stuff... until it comes to our music. Then we throw it all out the window.
We fight for women, but are okay with them being called hoes and bitches.
We says women are equals, but talks about their titties and asses like they are personal property or a means to an end.
We say they are smart and powerful, but make songs about their pussies instead.
Does this make sense? Where is the respect? Instead of creating a generation of respect, we are creating one of misogyny.
Of course, this music doesn't give sexual predators, rapists, or down right disrespectful people a pass. What they do is their own decision; the music didn't make them do it.
But maybe the music helped plant an idea.
To me, it's all about what you are surrounded by.
Spend time listening to music that talks about romance and treating women right and calling them beautiful, well then you want to pick her flowers and take her out and treat her right.
Spend time listening to music that talks about screwing like dogs because she's so tight, well then, you get the picture.