Snapchat used to be just another social app that allowed you to send ugly selfies to friends that would disappear within seconds. In the past few years, Snapchat has revolutionized the social media game. Now, celebrities and huge companies use the platform to interact with fans and the platform has also released a film comprised of only Snapchat clips. There is no question that Snapchat is quickly becoming one of the most versatile and easy-to-use social apps out there.
Tristan de Burgh, otherwise known as TristanTales, shot to Snap fame after his Snapchat story about following frat stars in the natural habitat (the gym) went viral. Since then, he has used his Snapchat account to create short sketches and films for his followers and recently became the first person to SnapChat while skydiving. Tristan has given a new definition to viewer interaction through his Snapchat stories.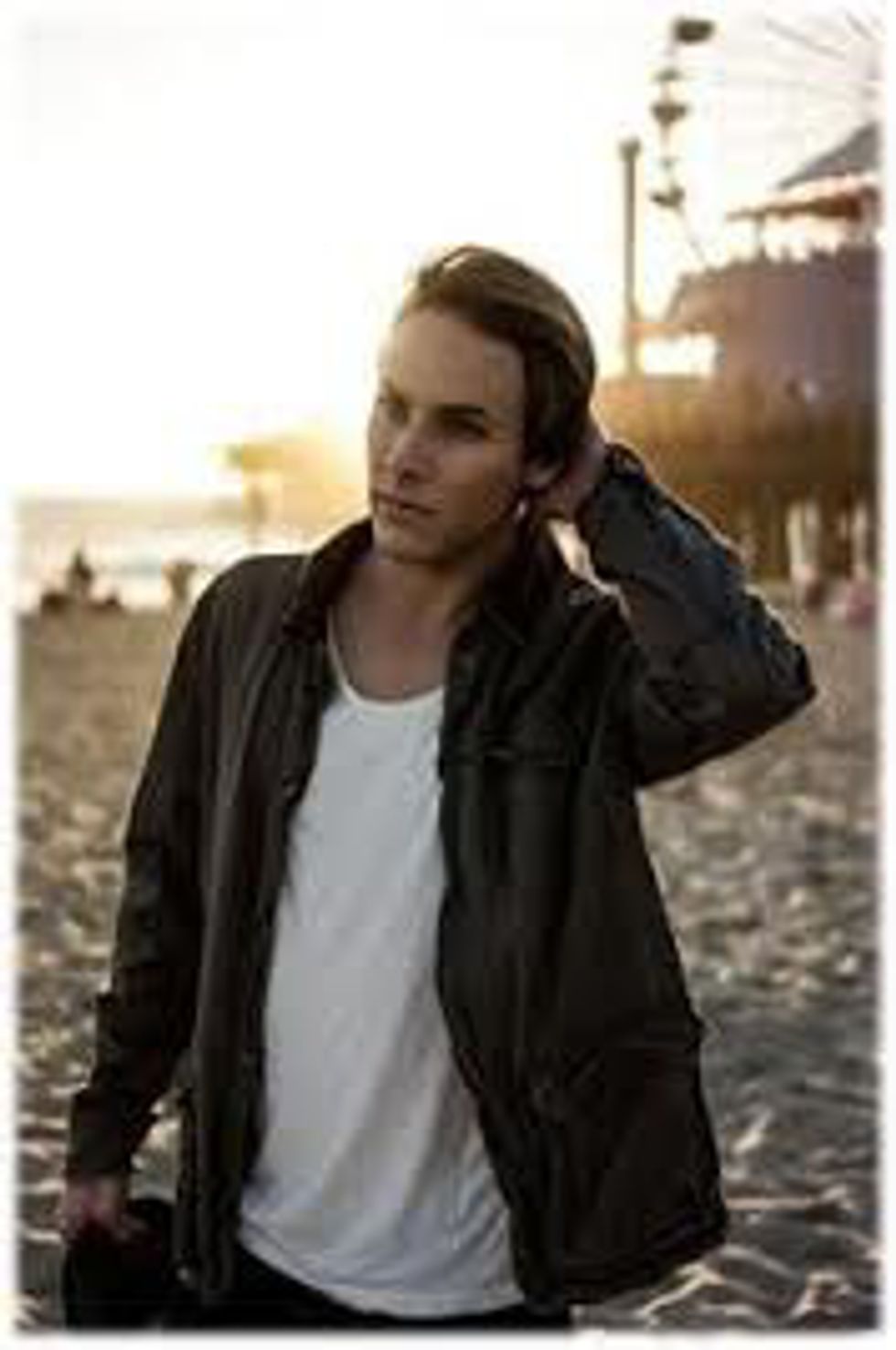 Credit: Advantage PR
In this interview, Tristan tells us of his favorite Snapchat memories, how his life has changed since garnering attention in the digital world, and gives some advice for any of you trying to break into digital media.
What were you doing before your digital career took off?
I was a student using Snapchat the same way everyone was - to keep in touch with and entertain my friends. Once the story feature was introduced, I started experimenting with it, building mini-narratives around my daily life, which got great feedback from my friends.
Then one day, I dressed as a safari tour guide and made a snapstory at my college gym, where I interacted with the wild frat star in his native environment. The snapstory went viral after I put it on YouTube, garnering over 100,000 views in the first 24 hours. There was no looking back after that.
What is your favorite part about using SnapChat?
I'd have to say the best part about using Snapchat is interacting with my followers, many of whom have become my friends through our interactions on the app. A lot of my stories not only allow for viewer participation but also depend on it, whether it be a Choose Your Own Adventure where my followers help me make decisions, or a Top 5 Tuesday where they snap in a 6th addition to the weekly theme. I love having my followers play an integral role in the stories, which is an experience that is unique to Snapchat.
How do you use your other social channels in conjunction with your SnapChat?
Since snapchat content disappears after 24 hours, the other social channels are a great outlet to repost certain Snapchat stories that my followers might've missed on Snapchat, or want to watch again. However, you have to be careful because each platform is so different - something that works on Snapchat might not play well on YouTube or Facebook.
Recently I've been putting more emphasis on creating content for these other platforms in addition to my Snapchat content. I'm really excited to expand my presence across all platforms and can't wait for my followers to see all the new videos I've been working on.
What's the coolest thing you've gotten to do since gaining so much attention in the digital world?
It's hard to choose just one. Being a Snapchat storyteller has allowed me to travel the world, make thousands of new friends, and have so many amazing experiences that I never would've dreamed of having before this started. But if I had to single something out, it would have to be skydiving into a music festival with Amanda Cerny. I'll definitely be putting "First Person to Snapchat While Skydiving" on my tombstone.
But honestly, I'm so grateful and lucky for everything I've gotten to do up to this point, and can't wait to see what other amazing experiences the future holds.
What advice could you give young people trying to make a career in the digital world?
Listen to Kanye. He seems to have everything figured out.
Otherwise, feel free to experiment to find a style that works for you. Don't worry about trying to emulate someone else. People want to see the real you, so be yourself. Everyone has stories worth telling, and you are no different. Oh, and have fun with it!
What's the biggest goal you have for yourself and for your career in the next year?
I'm a big believer in setting goals. Having something to strive for helps me stay focused on what I'm trying to achieve. My goal right now is to continue challenging Snapchat's potential and, within that, to create an episodic series on the app. And #gainz. Always #gainz.
What's your favorite SnapChat filter?
My mom recently got on snapchat and doesn't know how the filters work yet, so I like the lenses that I can throw on that will give her a good scare. She dropped her phone on her face when I sent her the one with the Cute Bunny that turns into a Demonic Bunny.
Follow Tristan on YouTube: https://www.youtube.com/channel/UCLO5YnTRG8jySOUeU...