If you've never heard of the infamous Pink tax before, it's essentially the unjust reason why women pay more for every day "pink products" than men. It's not actually a real tax, but it certainly should be for what women's products cost. Most of the time, the tax difference is between 50 cents and a few dollars, but it certainly doesn't go unnoticed. According to a study conducted by the New York City Department Of Consumer Affairs that surveyed nearly 800 men's and women's products from more than 90 brands sold in the city, women's products were on average 7 percent more expensive 42 percent of the time. In addition, men's products were only more expensive 18 percent of the time.
From razor blades and beauty products to men's and women's T-shirts and jeans, women's products will almost always cost more at a store. Why are companies choosing to do this?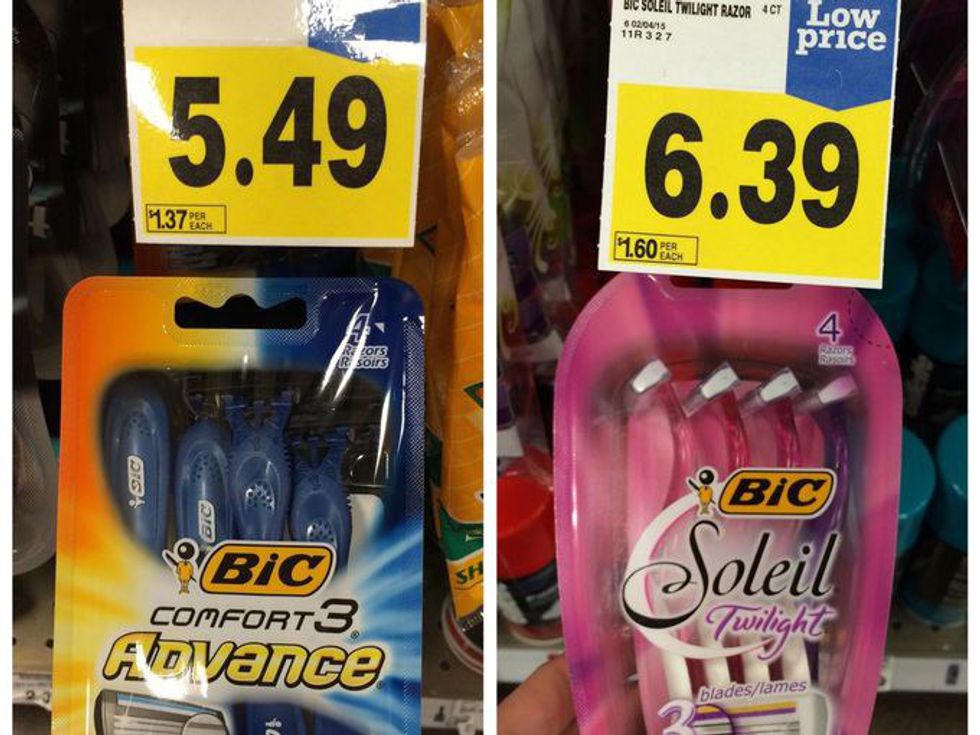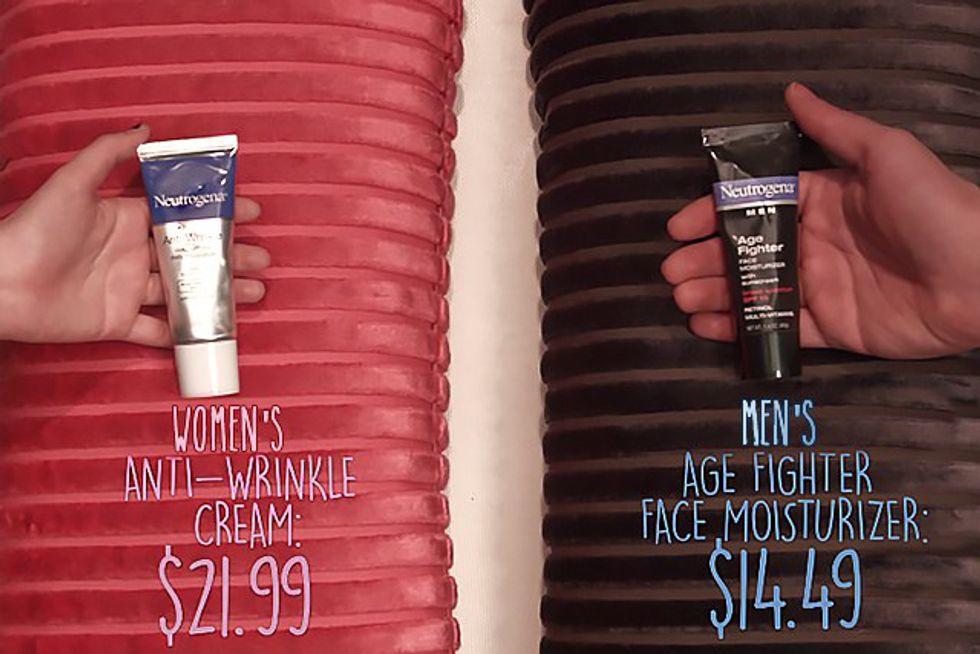 The tax also raised a major discussion by the New York Times' Editorial Board, stating that, "In 2010, Consumer Reports found that drugstores set higher prices for products directed at women."
"At Walgreens, for example, Excedrin Complete Menstrual cost 50 cents more than Excedrin Extra Strength, even though both contained the same ingredients in the same quantities," the board says.
Perhaps it's a means of production, as some feminine articles and products will cost more to make, but means of production could certainly be worked out where it would cost the same amount to make clothing and other items for both genders. While some of the price differences are minuscule, others are simply absurd. For starters, the price of feminine products like tampons, pads or even condoms for women is absolutely outrageous. Why are we forced to pay upwards of $25 (yes, I actually pay that amount, and sometimes it can cost even more) for products that everyone knows are essential to living our everyday lives? Why are we the targets? Sure, let's put a tax on something every company in the world knows that women absolutely need -- what a grand idea, right? Men need razors, shaving cream, condoms, body wash and deodorant just as much as we do. Just because our products are not "manly" or "masculine," that doesn't mean there has to be a price difference.
Why do stores have the power to set these unfair prices? Why can't there be a consensus? Women should have a say in how much they pay per product -- It's simply unfair. Why are pink razors more costly than blue or black razors? Why does men's body wash cost less than women's?
Now, unfortunately, that's not the only place we are seeing a gender disparity. As I was scrolling through the app store, I came upon this: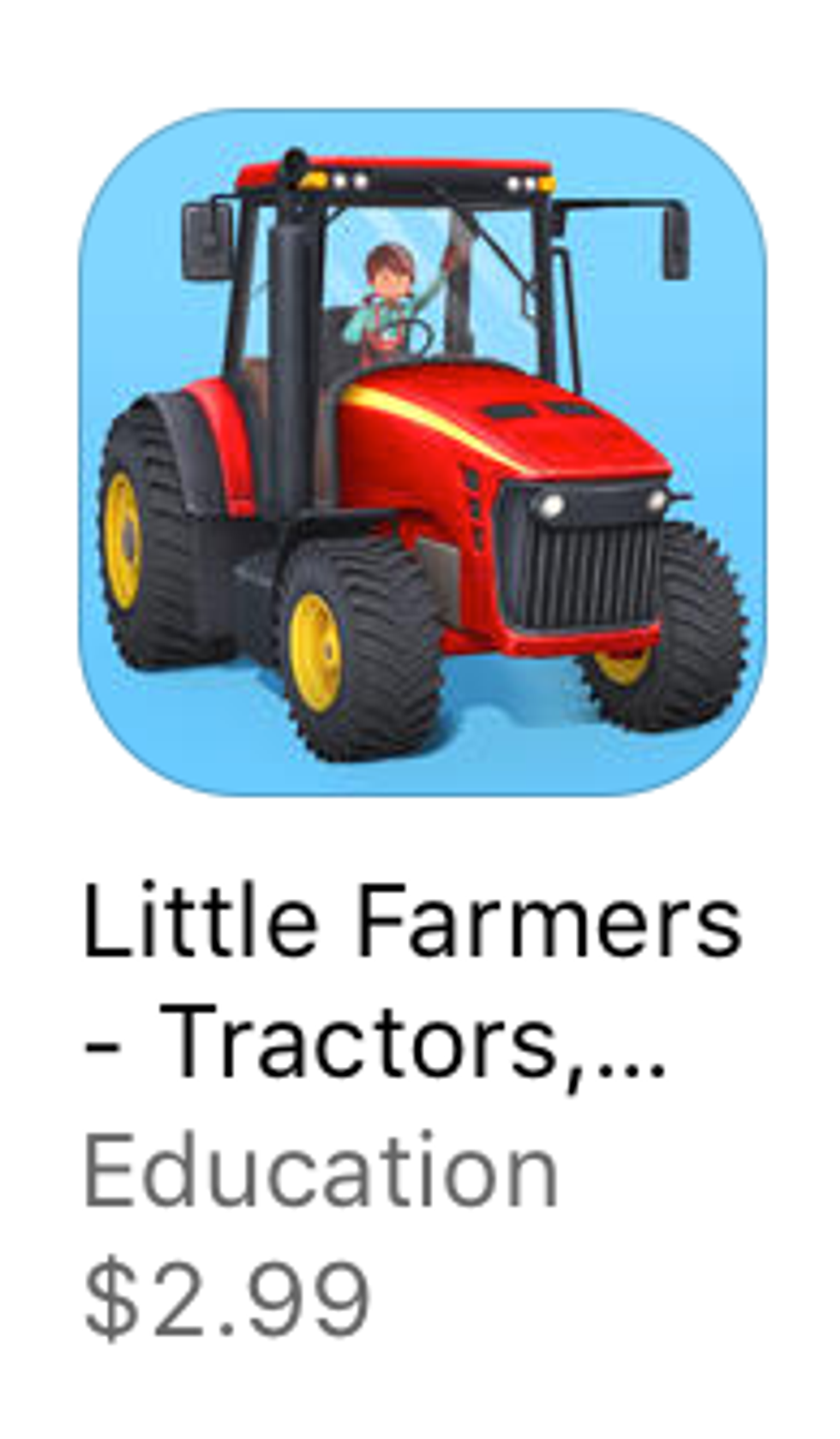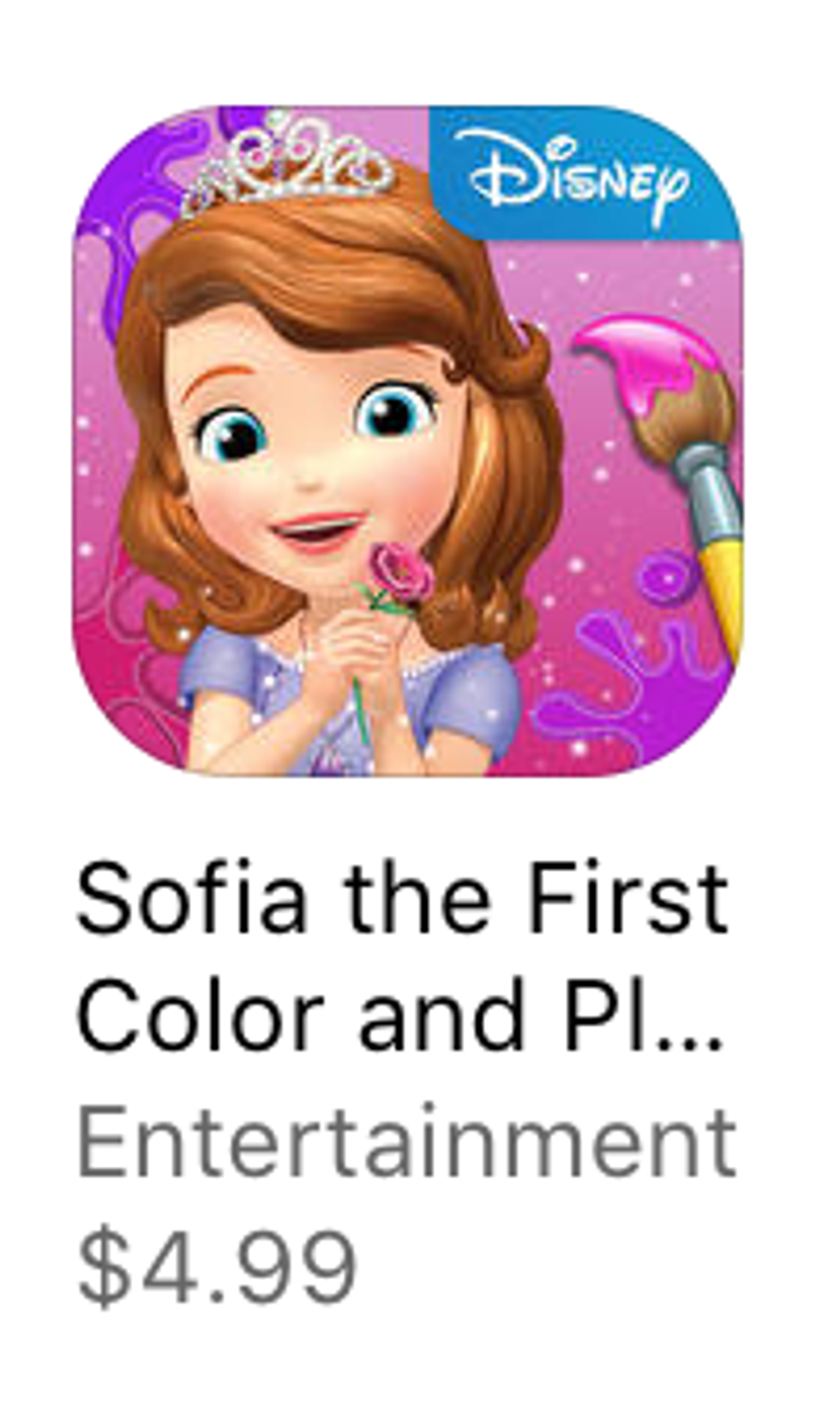 These are two different games that are clearly geared toward two different genders. It's bad enough that women have to be subjected to the tax, but children should not be. These are KIDS games. Even a 12-year-old noticed that there was something fishy going on, so for all of the companies and manufacturers out there -- heads up! Don't think any of this goes unseen or unheard.
So, what's the solution? How can we fix this? Well, women could start shopping in the men's department for generic products. (Truthfully, men's deodorant and razors are longer lasting and better quality than women's.) I know this isn't exactly ideal, but it's a definite start.
So, tell me -- what will you do to try and eliminate the "Pink Tax?" Should women retaliate with a "Blue Tax?"