Ah, Hartland. Most well-known for Arrowhead High School, which is further pegged for its athletics (football), size (2,000+), and copious amount of wealth (rich kids). You'll learn a lot here; you'll learn how to succeed and you'll learn about the importance of community, two things I'm grateful for. But Hartland is trapped in the bubble.

The one thing you won't learn growing up in Hartland, Wisconsin? How to escape the bubble before you've actually escaped. Maybe you'll see how privileged you are, and that not every small town is as well-off as yours. But you won't learn how to escape the bubble until you physically leave it. Going to college provides the perfect opportunity to vacate, and it's eye-opening.

Hartland's bubble is an interesting one. It's one of minimal crime (when's the last time someone even scraped their knee in Hartland?), maximum-sized houses (@BristleconePines), and, to put it blatantly, white people. You won't learn a thing about what diversity is really like in Hartland, Wisconsin.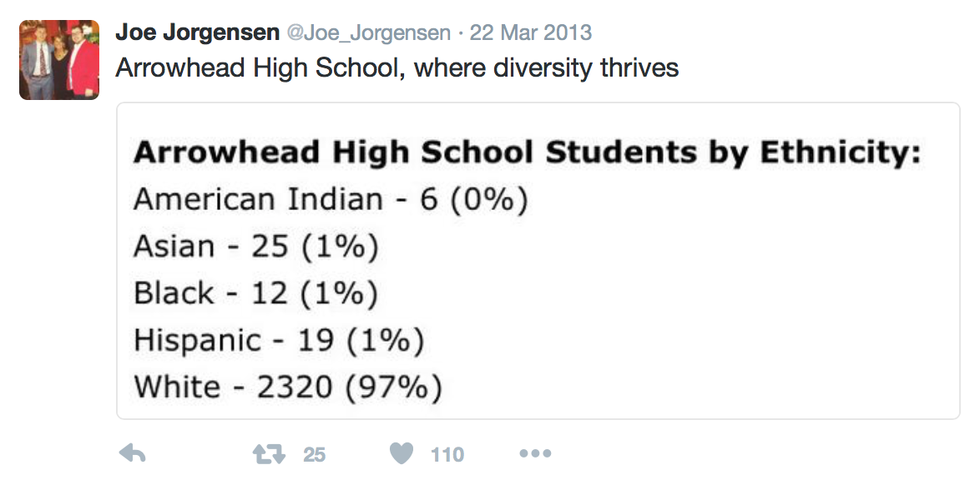 It's considered a daily occurrence to see a green Camaro with racing stripes in the Arrowhead parking lot, or a $2.4 million football stadium (can't forget about the ice rink or $600,000 basketball locker rooms too).

Money flows like lava here. I'd love to see the price tag for Hartland. If we pooled all the money, we could probably even buy the Milwaukee Bucks. Don't get me wrong; all of this is pretty incredible, but it just puts us further and further into the bubble. Between just crime, diversity and money, we've sheltered ourselves completely. It's a great place to grow up, but this bubble concept should at least be in the back of our minds along the way.
Growing up in Hartland, Wisconsin won't teach you how to escape the bubble before you actually escape. But leaving Hartland, Wisconsin will teach you that the bubble is something to love and loathe; to thank and question; but most importantly, something necessary to escape.