It is the moment that we have all been waiting for, graduation. For the past four years, we have seen friends and acquittances graduate and create killer graduation caps. It is finally the class of 2018's turn to take a crack at it. As a major 'The Office' fan, I know I wouldn't be the person I am without watching "The Office" consistently and helping me get through those hard times.
"The Office" gives you everything; laughter, advice, and quotes you can say randomly to your friends on a day to day basis. So do this amazing show a favor and get creative with your graduation cap this year. These are just a few of the hilarious quotes that other "The Office" lovers have done in previous years that I found to be extremely inspiring and completely relatable.
1. "If I can't scuba then what's this all been about? What am I working toward?" - Creed Bratton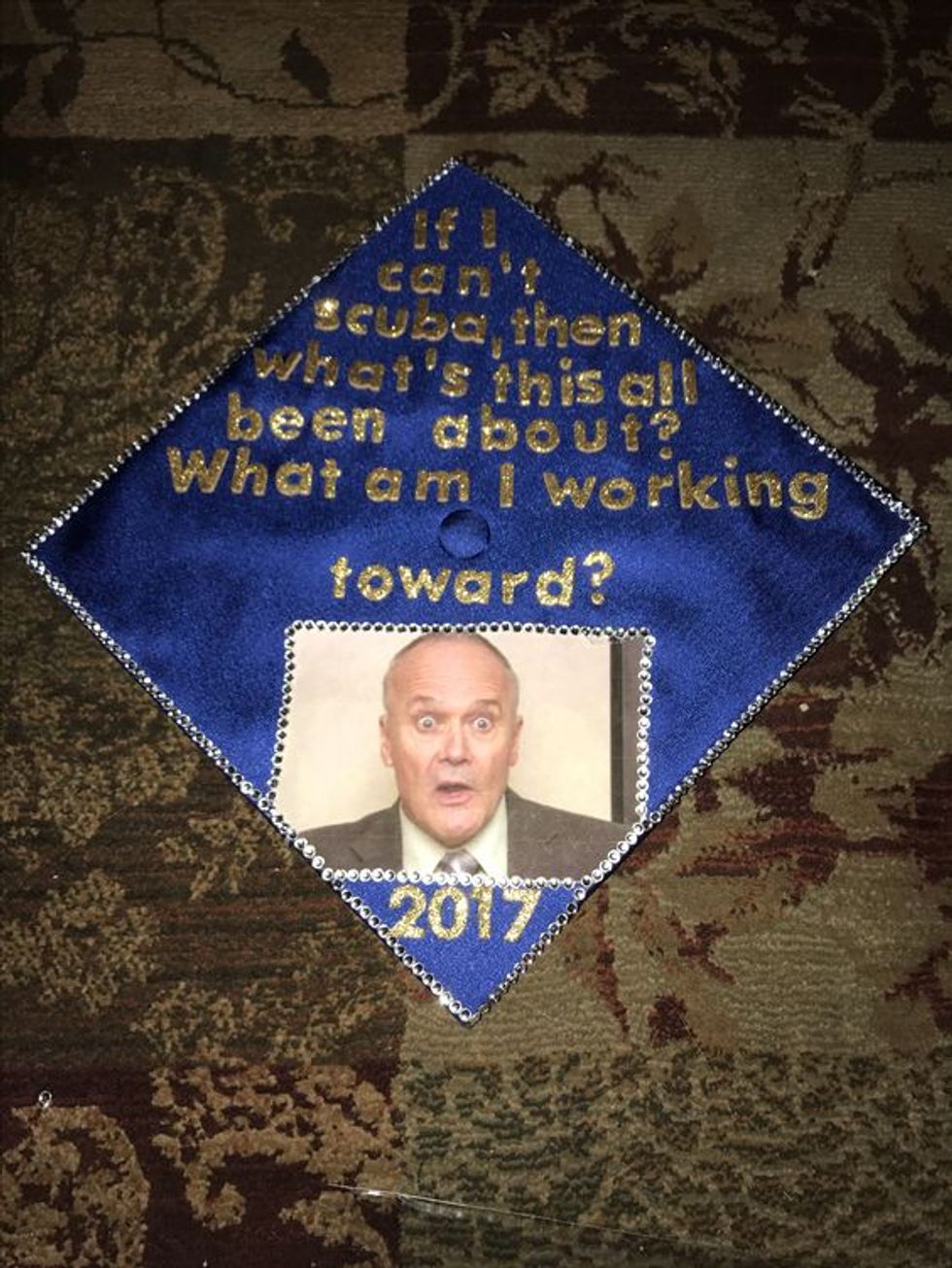 2. "I still understand nothing." - Michael Scott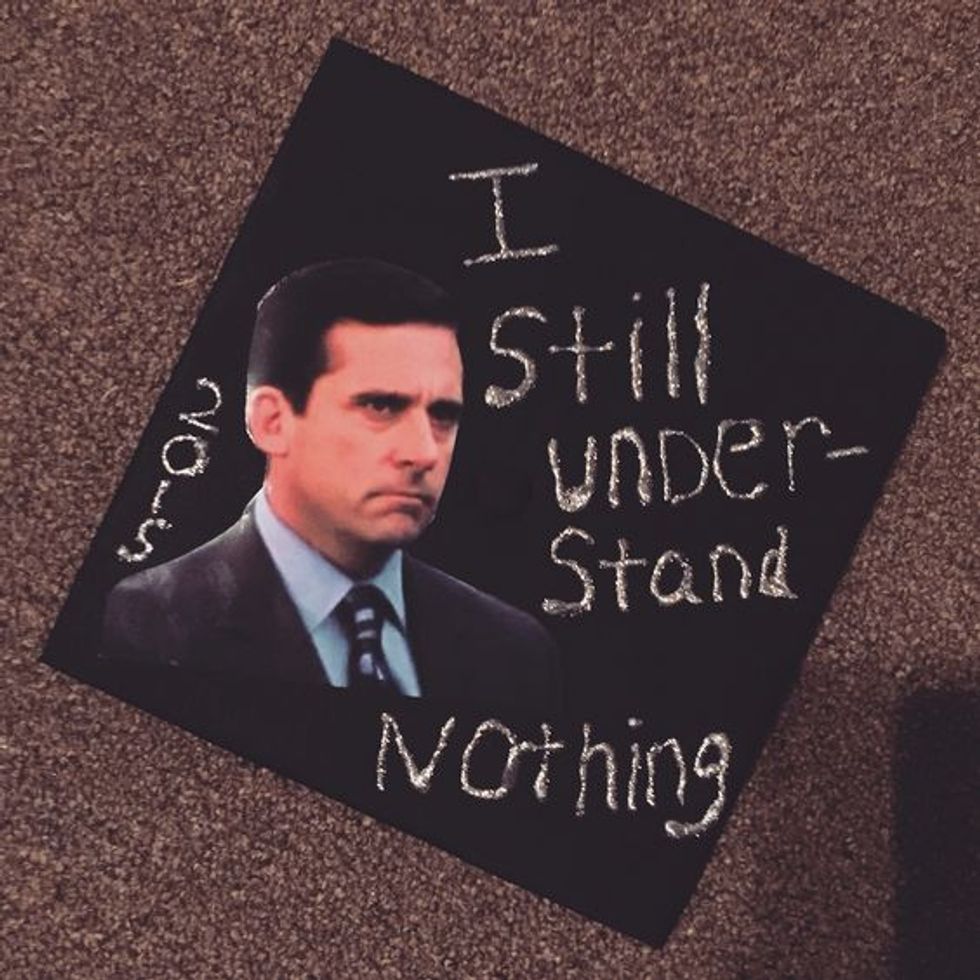 3. "May your hats fly as high as your dreams." - Michael Scott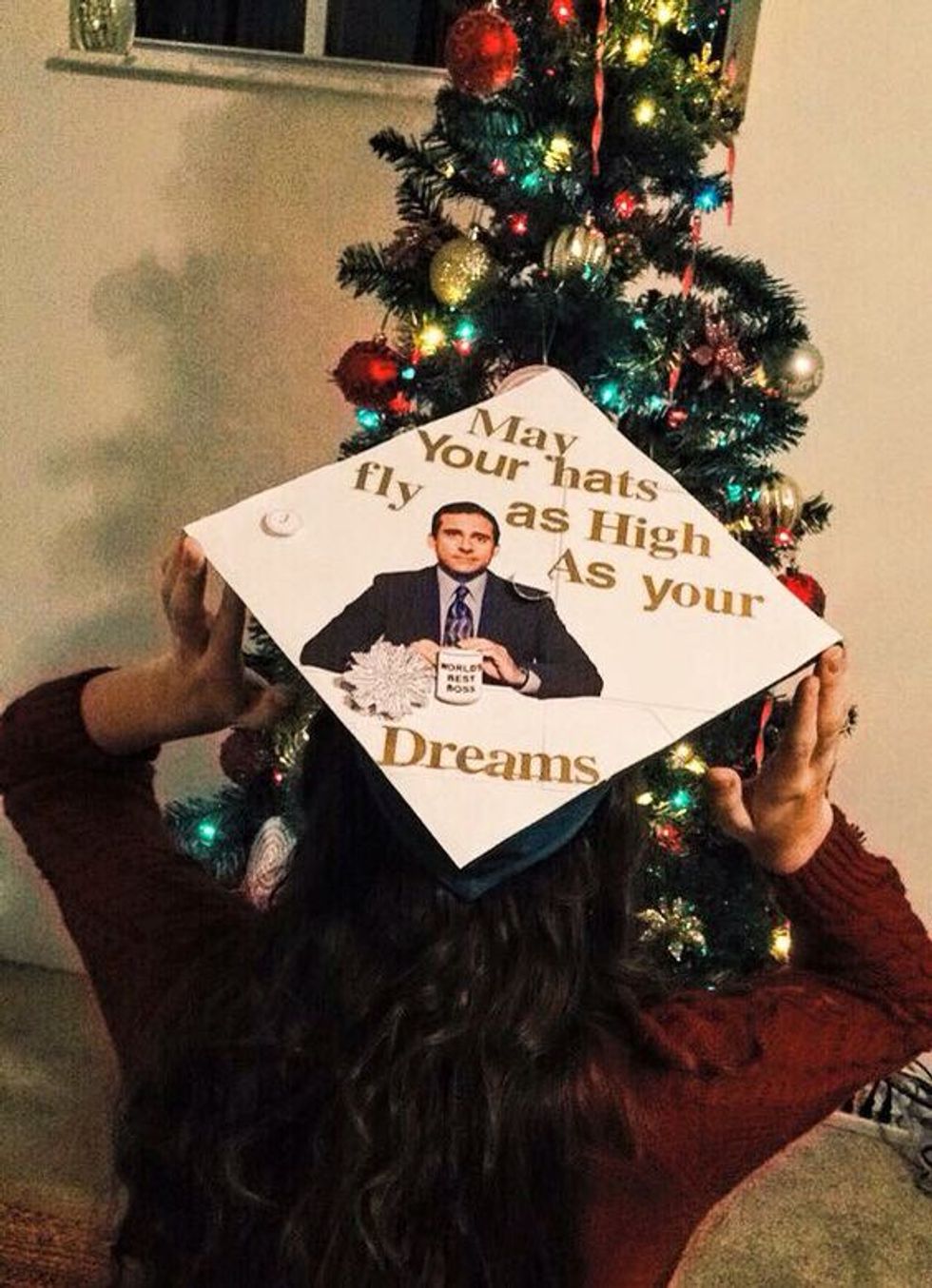 4. "Fact: it is graduation." - Dwight Schrute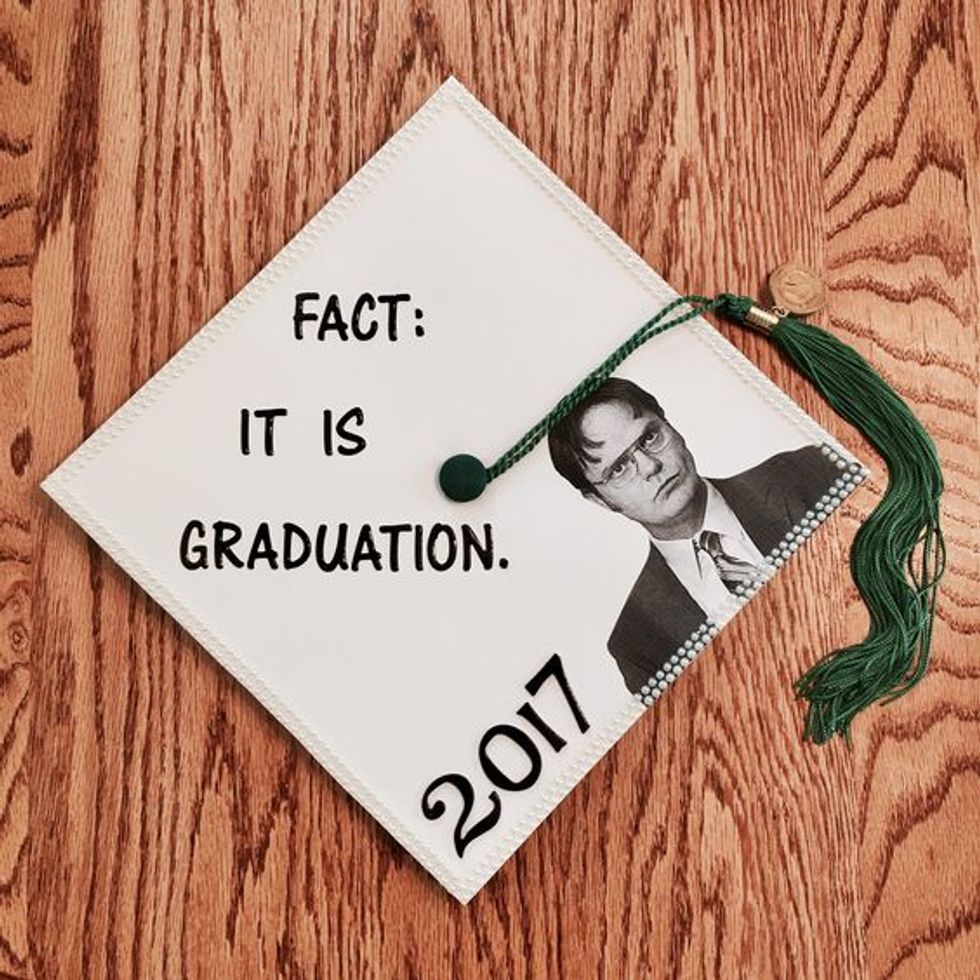 5. "Better than pretzel day." - Stanley Hudson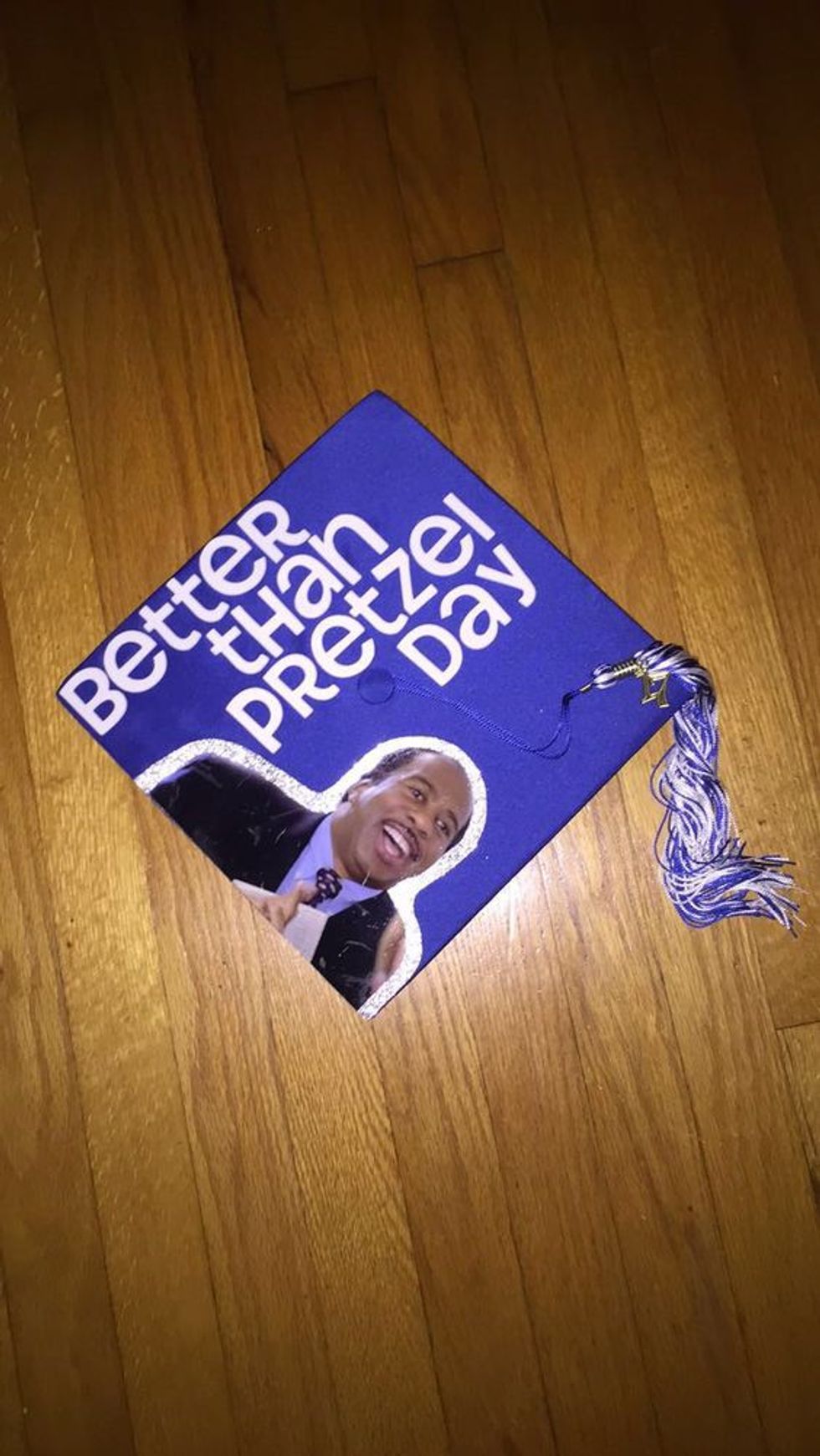 6. "I declare graduation!" - Michael Scott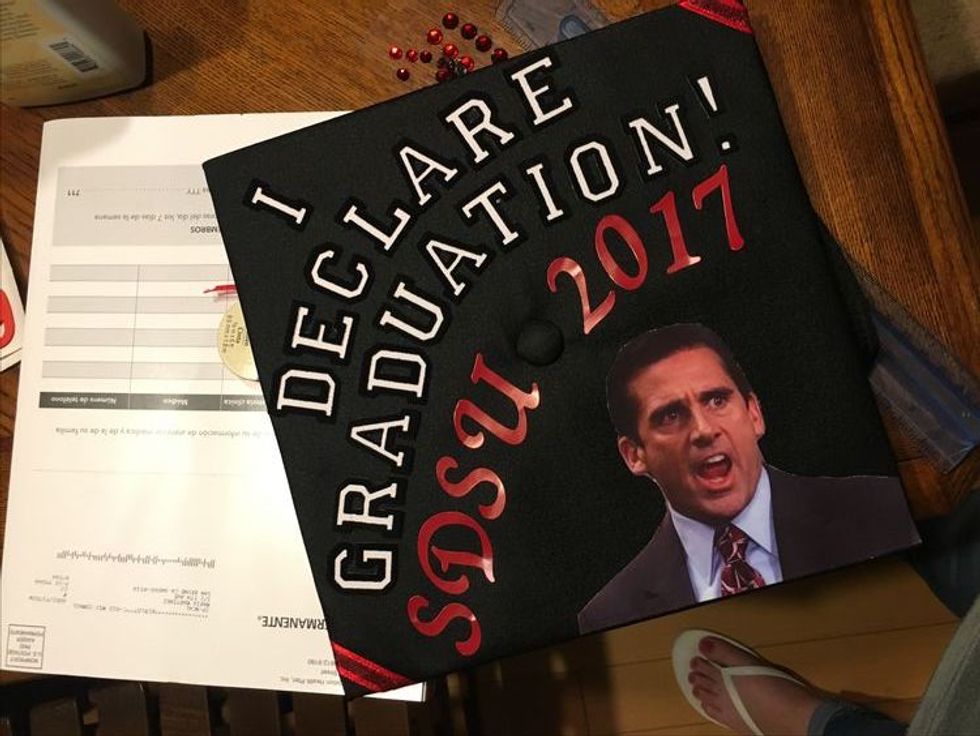 7. "'You miss 100% of the shots you don't take.' - Wayne Gretzky - Michael Scott"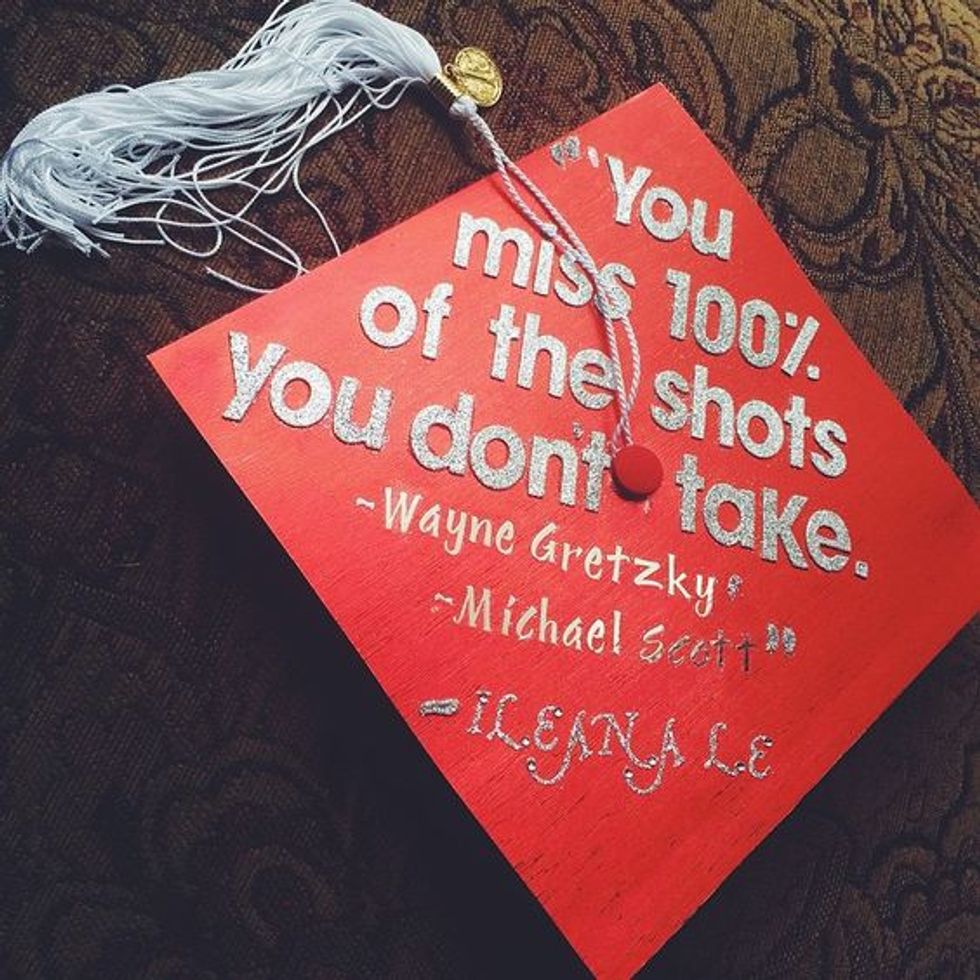 8. "You have no idea how high I can fly." - Michael Scott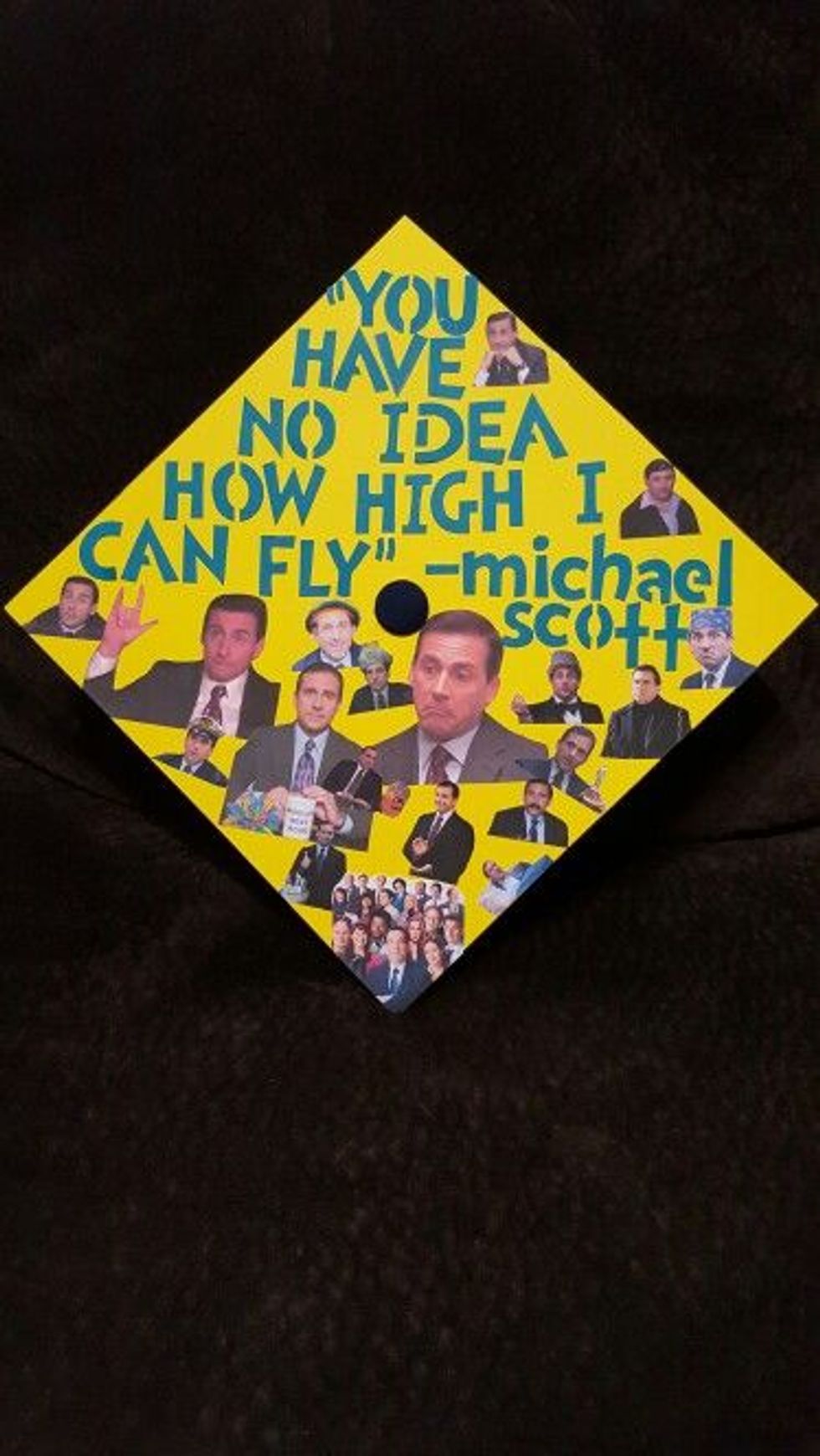 9. "You couldn't handle my undivided attention." - Dwight Schrute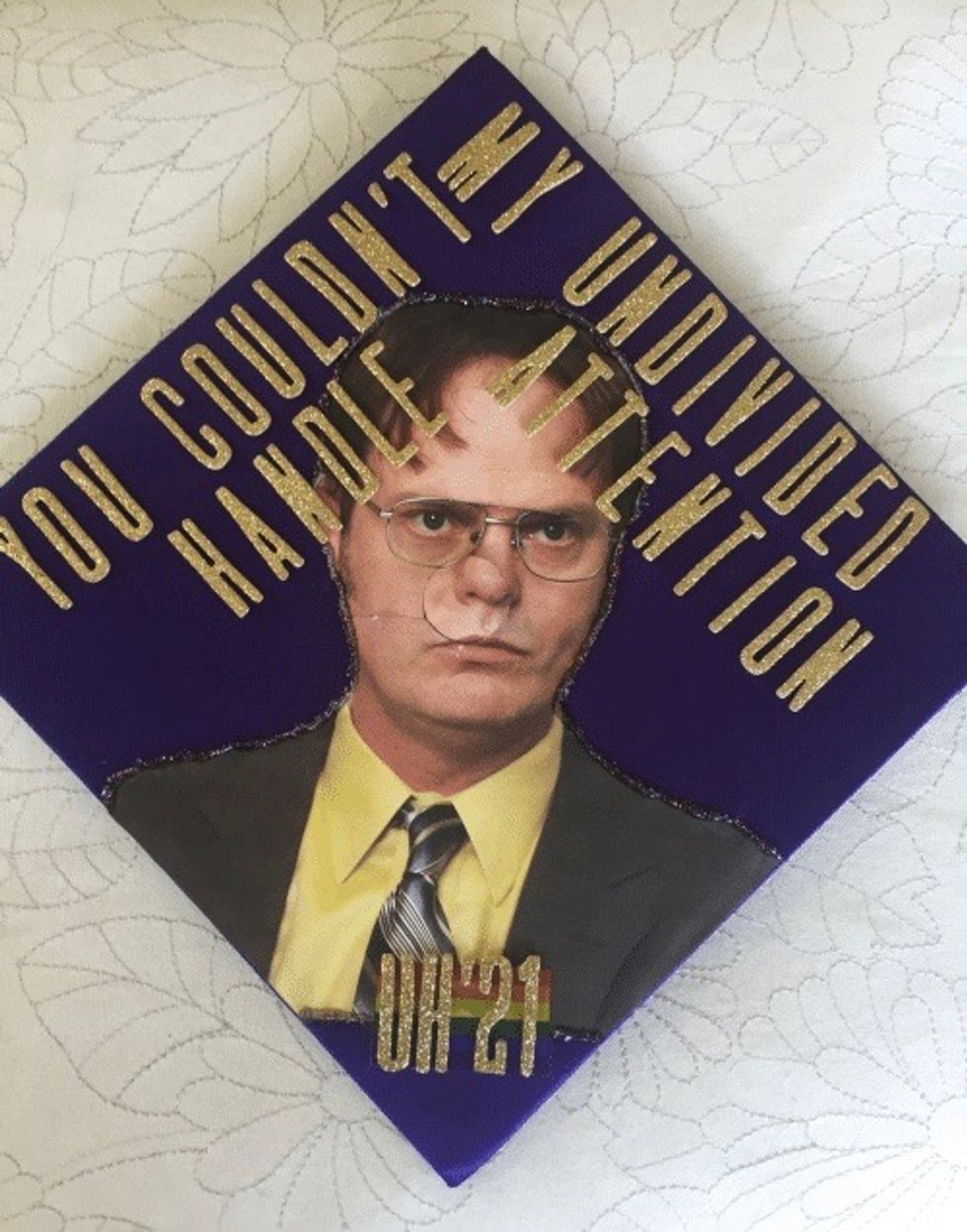 10. "Bears, Beats, Bachelor Degree." - Jim Halpert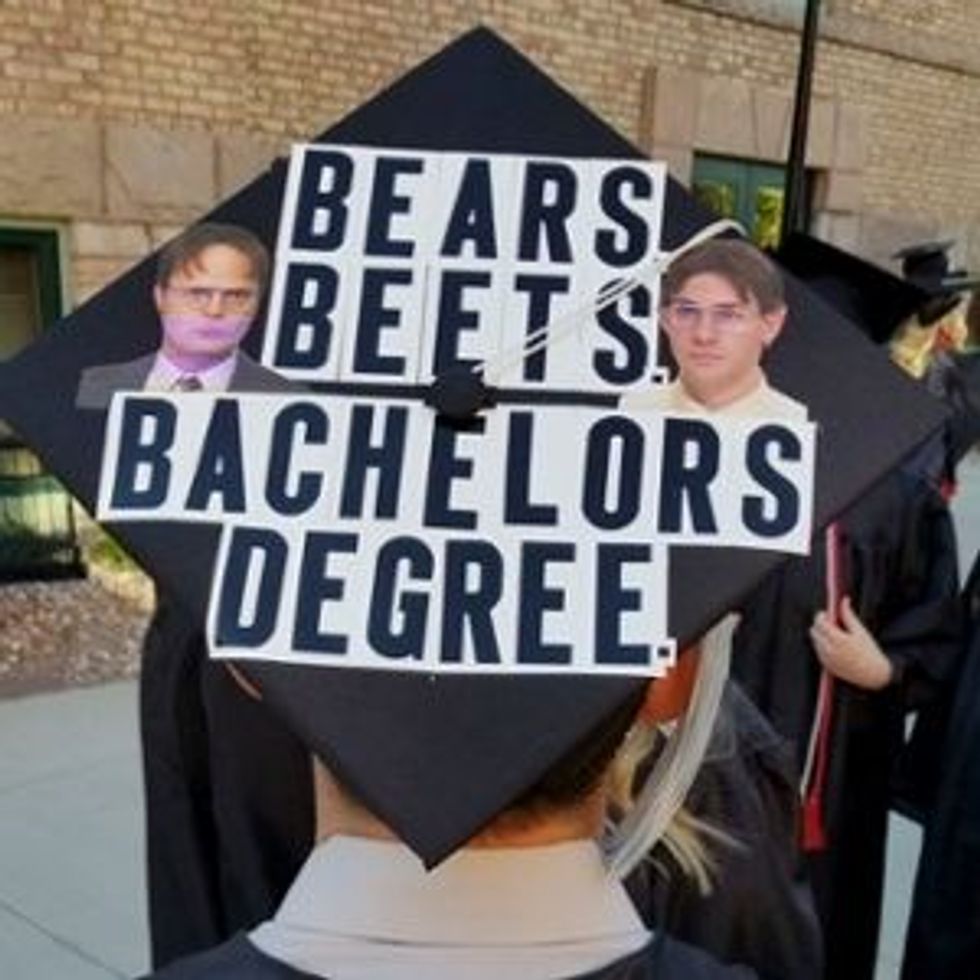 11. "The worst part about college was the dementors." - Micheal Scott AKA Prison Mike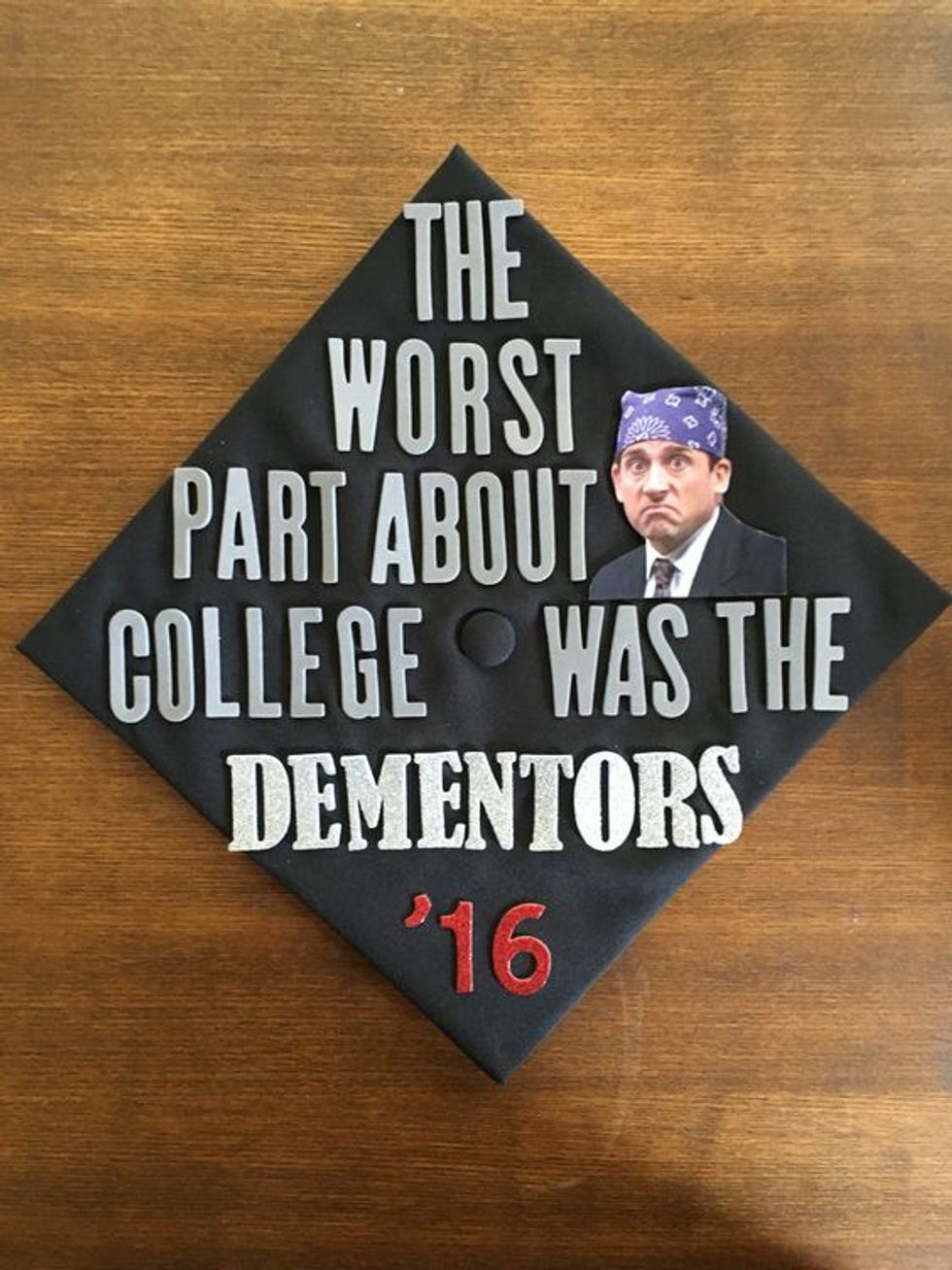 12. "I am Beyonce. Always." - Michael Scott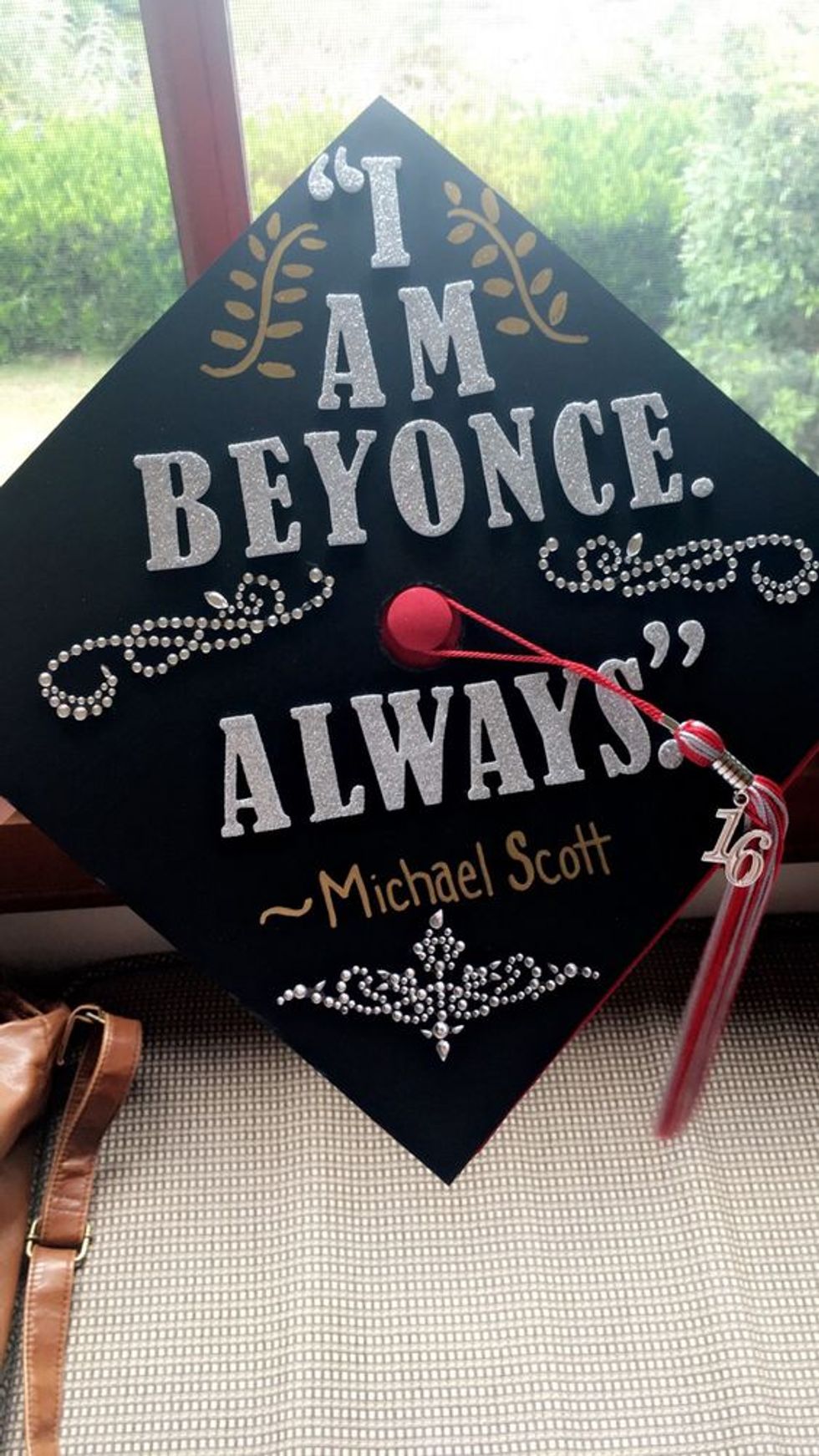 13. " I declare bankruptcy!" - Michael Scott

14. "I'm a grad!" - Dwight Schrute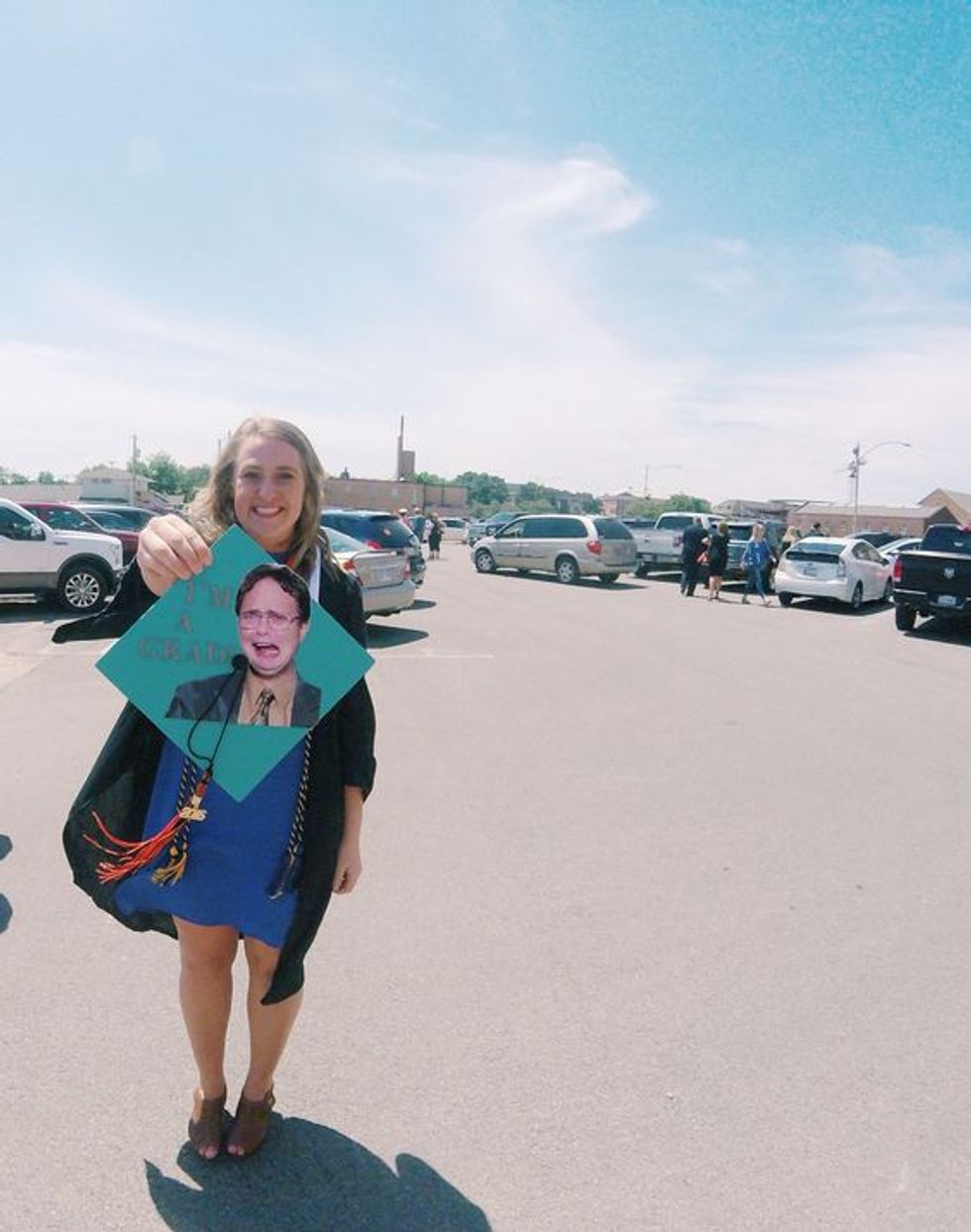 15. "You guys, I'm like really smart now, you don't even know." - Kelly Kapoor

16. "Catch you on the flippity flip." - Michael Scott