Remember last year, when the girl who got accepted into 8 Ivy League Schools was all over the news? Well, if you did not know already, her name is Ifeoma White Thorpe. She's pretty awesome and just so happens to be one of my best friends. Even though she is miles away and extremely busy, she somehow managed to make time for this interview. I think it's important to know how she is doing now because she is someone to watch and take advice from.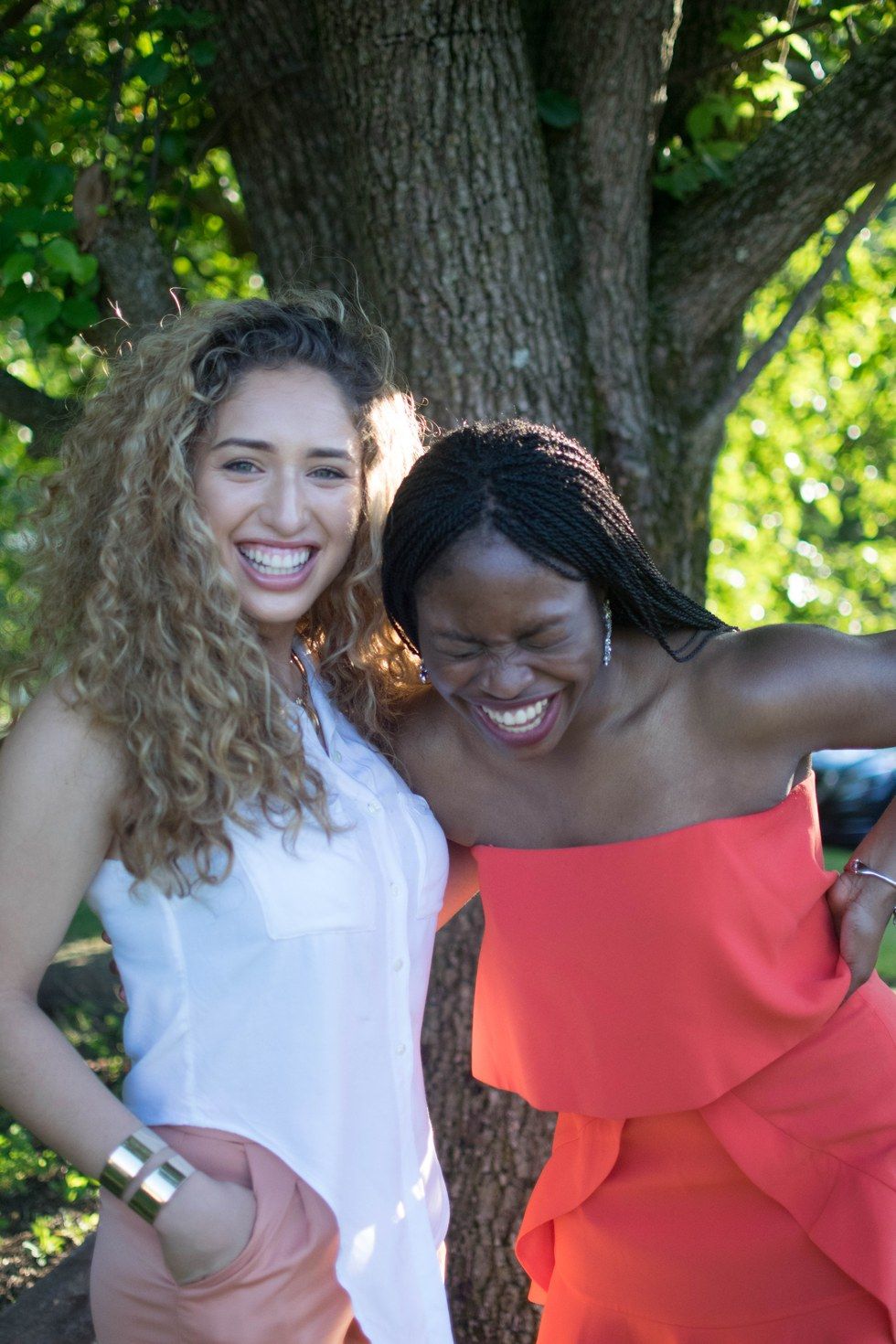 Why don't you tell me a little about yourself?
I am from Denville, NJ. My mom is from Nigeria and my dad is from Jamaica. I have one older brother named Uche, who is a junior at Hampton University. I love to write poetry and perform West-African dance. A fun fact about me is that I love to debate about philosophy and the metaphysical realm, especially regarding the matrix. I also attempt to speak Spanish, even though I fail every time.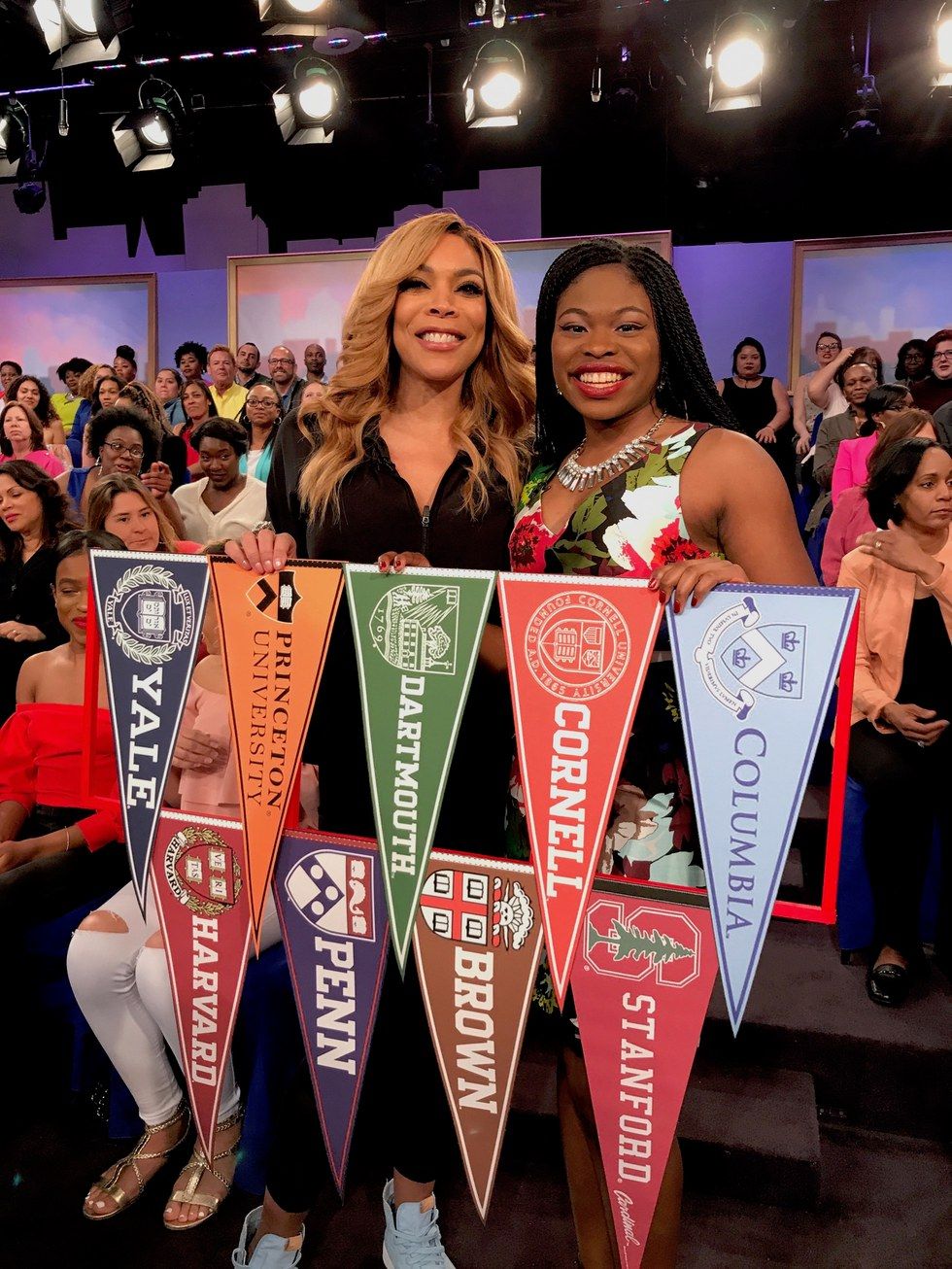 Last year, you were all over the news for being accepted into 8 ivy league schools. What was that experience like?
It was definitely a surreal experience. It truly is a long shot for anyone to get into one of these schools, let alone more than one. I can say that I ultimately feel blessed and grateful that my admissions directors all saw similar potential in me.
What advice would you give to someone in that same situation?
Stay humble. Remember that there are thousands of other students who are equally as qualified as you on hundreds of other campuses. Don't let getting into an ivy league school get to your head because you will certainly be knocked down to size once you step onto your campus in the fall.
And what would you say to someone who doesn't get into an ivy league school?
It is not the end of the world! My brother attends Hampton University, which is not an Ivy league school, and he is absolutely flourishing there. He has friends who turned down admissions to ivy league schools to attend his college and they are all enjoying their college experience. They have interned at amazing places such as google, facebook, etc. College is really what you make of it, regardless of where you go.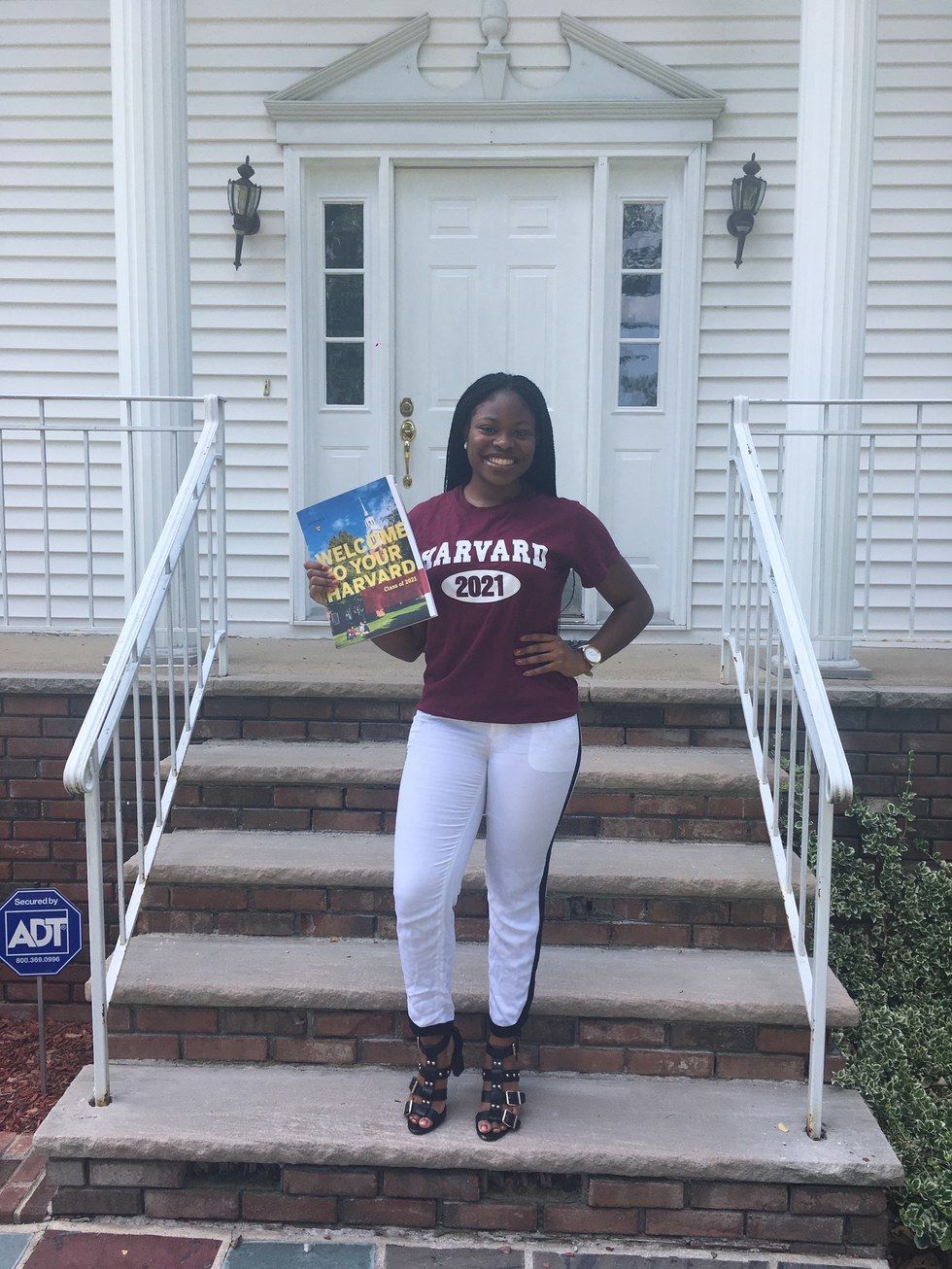 Why did you end up choosing Harvard?
I chose Harvard because of its community. During Visitas (Harvard Admitted Students Weekend), I met so many people who I automatically clicked with. The students are super supportive of one another as are the faculty and staff of the students. It is ranked number one in biological sciences in comparison to other colleges and Universities. And as a pre-med student, a good biological sciences program was definitely something I valued during the college search process.
How has your first semester at Harvard been?
My first semester has been nothing short of awesome. My favorite class this semester focused on health disparities and African Americans and showed how intertwined history and social implications are to medicine. Overall, I have been doing well academically. During my first semester, I was elected onto the Undergraduate Council (Harvard's Student Government), selected as a freshmen representative for the Harvard Pre Medical Society, selected as a freshmen representative for the Nigerian Students Association, served on the Harvard Caribbean Club Auxiliary Board, and performed as a member of Harvard's West African Dance group, "Omo Naija."
Did you have any issues with transitioning into college?
Thankfully, I did not have any issues transitioning to college. I think having been a New Jersey scholar, studying on a campus in Princeton for five weeks during my senior year, helped a lot with learning how to independently navigate myself in a new sphere.
Were you afraid of anything coming into college?
I did not have any overt fears, I think my goal is to just keep doing better. If I have any fear at all, it's a fear of being stagnant. I just want to be a better me than I was when I woke up in the morning.
What did you expect to find in college?
To be honest, I expected to find people from all walks of life and learn as much, if not more, from my classmates as I am learning in the classroom. So far, that has been the case.
What would be your advice to anyone starting college?
I would advise anyone starting college to ask themselves, what their dream is. Not everyone else's dream is for them. Their dream is for themselves. If they can figure this out, it will help make the decision of choosing a major and extracurriculars a lot simpler. That is not to say they should disregard guidance, but to say they should think about their life and their long-term goals from an introspective point of view, as to not waste time trying to fulfill other people's goals and letting others live vicariously through them. At the same time, I would advise them to obtain mentors! This is so important and I cannot stress enough how I would not be who I am today without the guidance and advice of entrusted mentors who truly want to see me succeed.
What are your plans after college?
I plan on attending medical school (fingers crossed I attend Harvard Medical School). I also want to delve into global health and potentially work with the United Nations and NGOS on global health initiatives in underserved communities and underdeveloped countries. I also want to continue cultivating my love of writing and poetry, so I plan to write books and plays during and after college. I am concentrating in chemistry as well as government, so I might run for president one day too. *Laughs*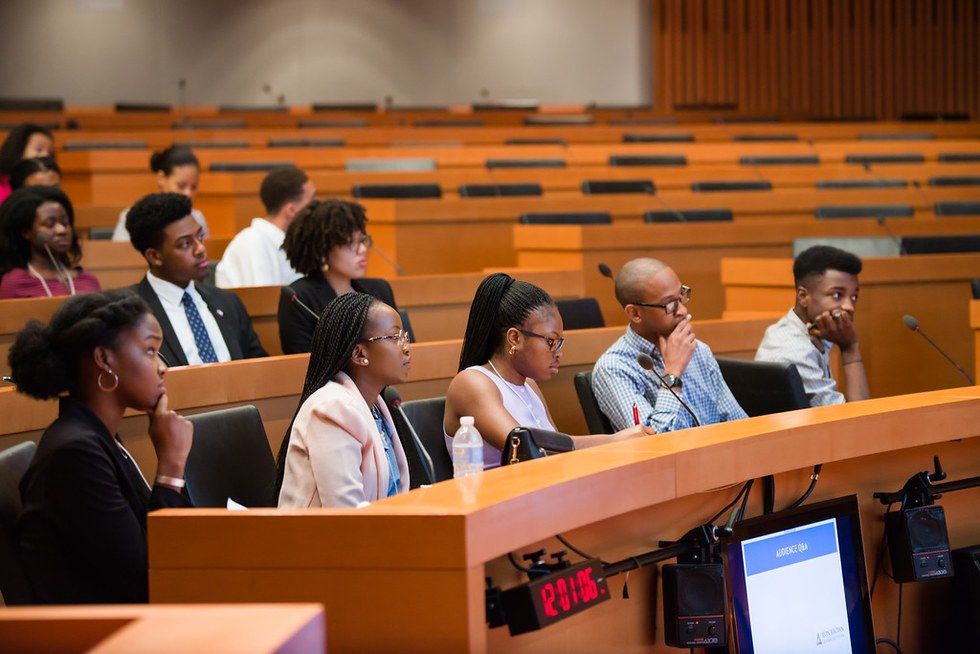 What impact do you want to have in the future?

My motto is: be a voice for the voiceless. At the end of my life, I want to be able to look back and be able to have other people say that I enabled them in some way shape or form to envision themselves in a more positive light than whatever state they were originally in, and I empowered them to achieve their vision. I want to improve the healthcare system and improve longevity. I don't want people to just say that I changed their lives, but that I improved their lives. I want my impact to be generational and inspirational so that it allows others to benefit one another. I want my impact to outlive my legacy. I want my impact to become so integrated into society that it becomes expected for each and every denizen to uphold a quality of altruism and philanthropy towards their fellow citizen. I want my impact to be more than a spark that lights a movement on fire, I want my impact to be the fuel that keeps the fire going.
What do you want people to know about you?
I am a child of God first and foremost, and I attribute all things good in my life to him. I am super proud of both my Nigerian and Jamaican heritage and I am passionate about civil rights and justice. I love to write poetry and plays and am absolutely obsessed with documentaries and would love to direct one. I really want to write a mini TV series and potentially star in it, but that's one of my random goals that I hope to accomplish when I have, if I have, some downtime. I love to listen to people's stories because I think everyone has a unique story to tell that's worth listening too. Time is underrated and I wish we all had more of it. Chance The Rapper is my favorite artist and I would love to collab on a rap with him (yes, I have bars).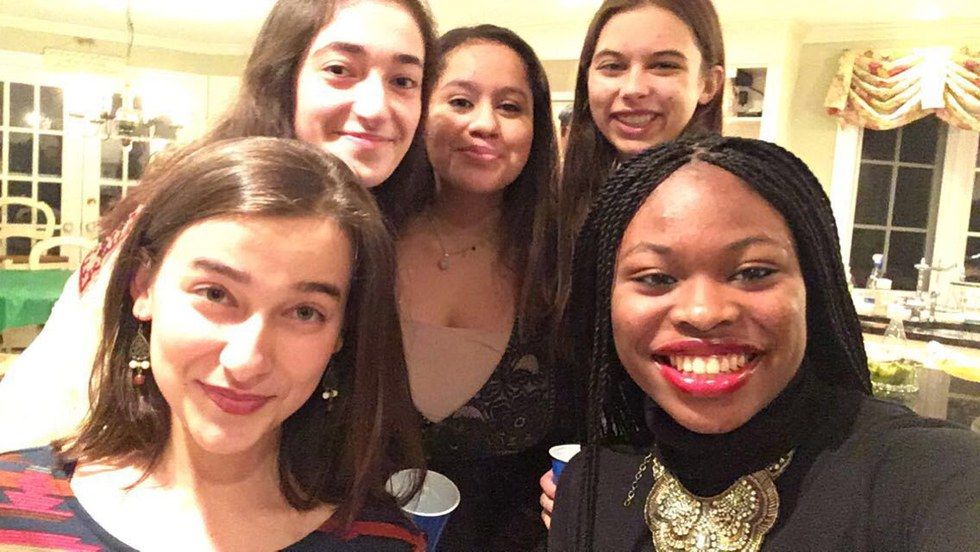 Cover Image Credit: Veronica Bido