Although it may be expected of us college freshmen to gain weight, it doesn't make accepting the "Freshman 15" any easier. And although this is somewhat of a touchy subject, I decided making light of this subject would make me less depressed about my post-first year weight gain. So, as told by the cast of "The Office," here is the break down of the denial, realization, and acceptance of the "Freshman 15."
1. When older college students/parents freak you out about the Freshman 15 the summer before college: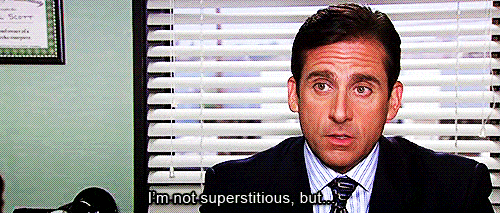 "Mom, I play sports year round. I'm invincible when it comes to weight gain." Try and tell me you didn't make this argument at some point before you left for school.
2. Your determination coming to school: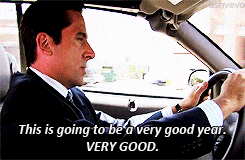 You come into college with the determination that the Freshman 15 won't hit you like a ton of breaks.
3. Your mindset after every stressful day of your first semester: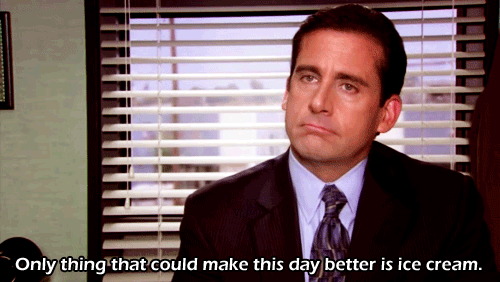 You start to tell yourself that you "deserve" to eat something sweet every day because of how "stressful" and "hectic" your days are. Made a 79 on a test? Reward yourself with a cookie. Actually went to class? Indulge in a milkshake.
4. When your friends look stalk your Instagram and say, "Wow, you used to be so tiny!"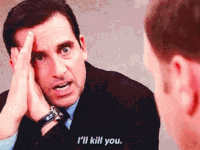 Honestly, how rude. But then you start to ask yourself "Are they right?"
5. When you realize your friends are actually right: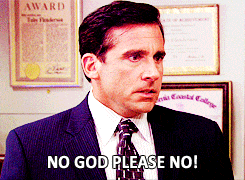 This can't be happening. I've always been skinny.
6. When your mom calls you out for gaining weight: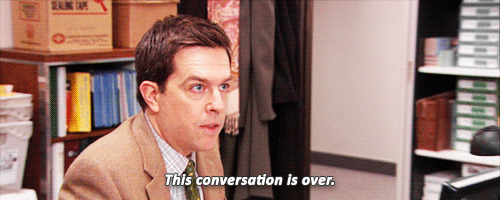 "Mom, I don't need this right now." Trust me, we've all been there.
7. ... and then she tells you you need to stop drinking as much: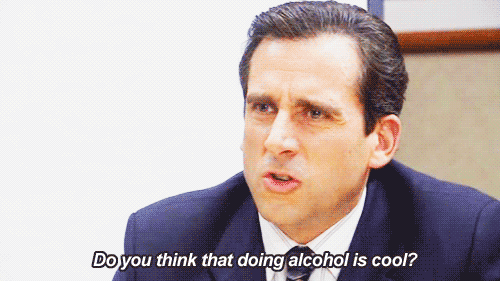 "But Mom," you argue, "I don't even drink that much."
8. So you go for a run almost every day during Christmas break, and you feel good about yourself... until you realize that you don't look any different: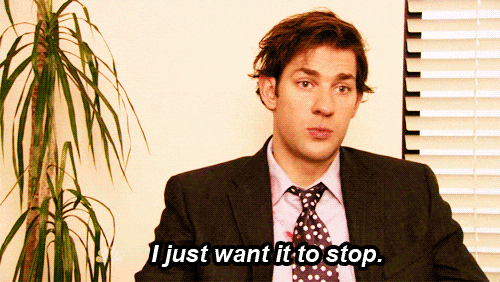 You go for a mile-long run, then look in the mirror afterwards expecting to have abs. Trust me, we've all been there.
9: Throughout your spring semester, you work out here and there but kinda realize that there's no hope: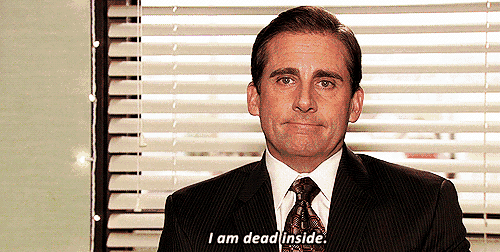 You give up. Drowning in finals and wallowing in the fact that you're about to leave your best friends doesn't give you time to exercise and eat healthily, right?
10: And as your second semester comes to a close, you realize that summer is the perfect opportunity to shed some pounds: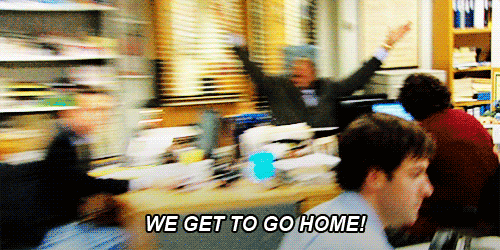 Your summer workout plan can officially begin!! But are you really going to stick to it?
So here's to you, rising college sophomores. Good luck with those workout plans, and lay off of the Cook Out.