The Decorations
If you know me, or my family you know we don't mess around with Thanksgiving decorations. It started with my Dad buying a giant, glow in the dark, inflatable turkey and putting it on our roof. We now have an assortment of different "floats" as my dad calls them, all around our front porch and lawn. This is definitely one of the best parts of thanksgiving for my family, and has become a tradition that we look forward to.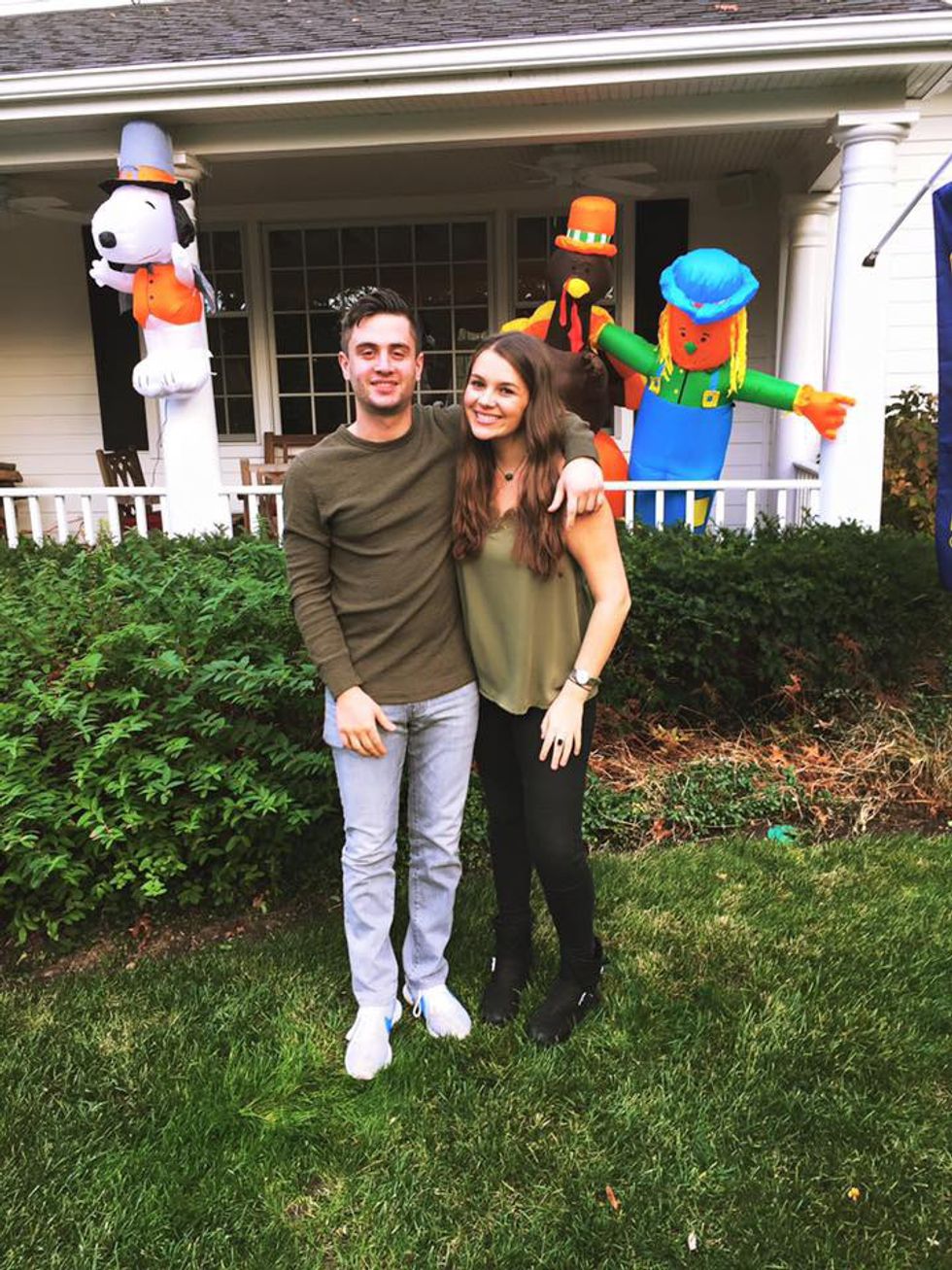 The Food
For those of you who don't like the typical Thanksgiving food, I sincerely don't understand you. The best part of Thanksgiving is the morning. Waking up early and helping my mom in the kitchen, or waking up to the smell of sweet potato. The only problem with this, is sometimes you can get too full before Thanksgiving even begins. My family's favorite is having bloody Mary's while cooking. And if you're my dad, you'll be having leftovers not only for days after, but even that night, after everyone has gone to sleep.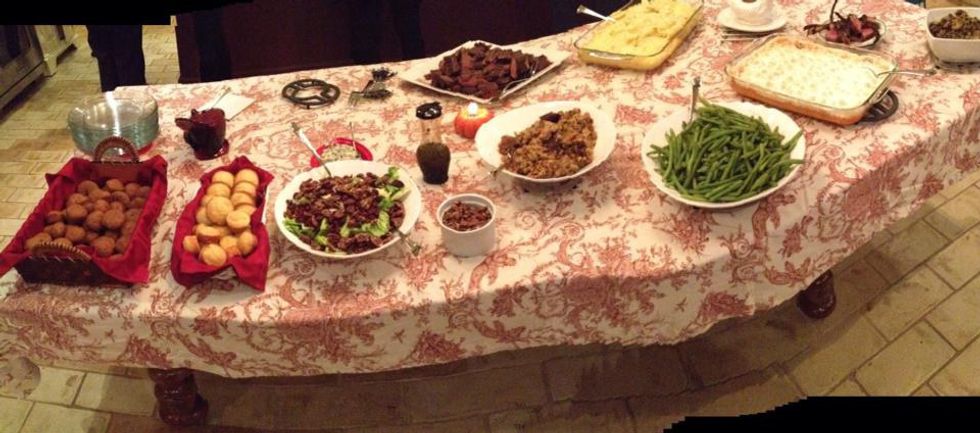 The Parade
Since I was a kid, my favorite part of Thanksgiving was waking up at the crack of dawn to watch the Macy's parade from beginning to end. Now that I'm older, I definitely wake up much later, and watch it on DVR, but nonetheless, I would never miss it.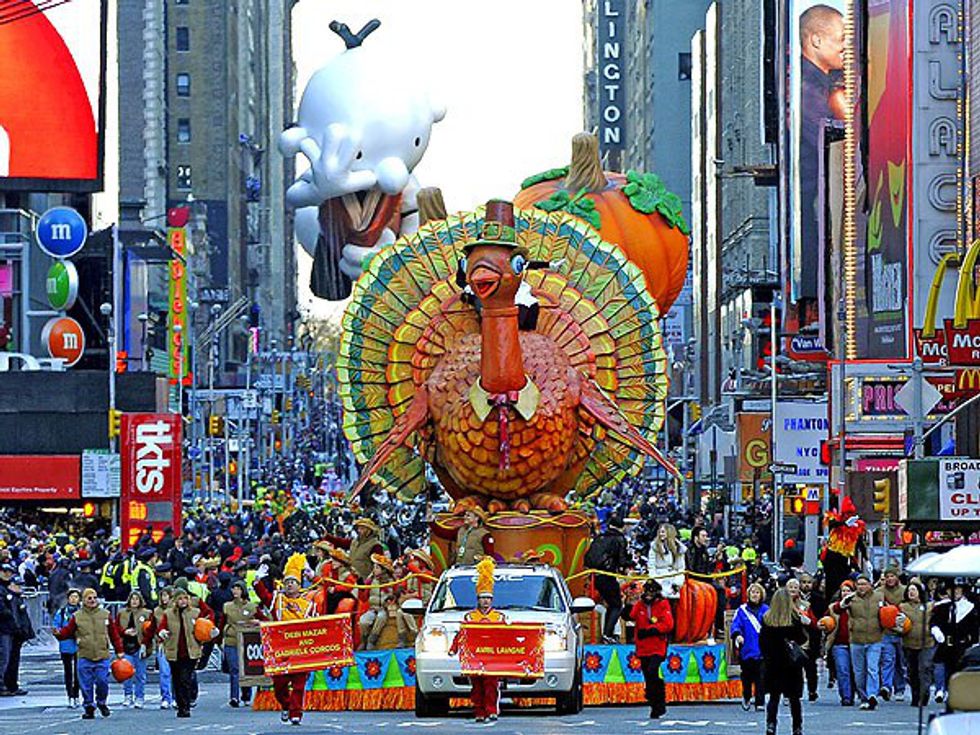 Family
Being this is my first year at college, I am especially looking forward to going home for Thanksgiving. Whether it be the morning of cooking, or after the big meal lying on the couch together uncomfortably full. Some of my favorite memories are from Thanksgiving with the people I love most in the world.