The Atlanta Braves' youthful presence is nothing shy of intimidating, in the books and on the field.
Last year, veteran Atlanta Braves players such as Freddie Freeman (.989 OPS, 2017) and Ender Inciarte (.759 OPS, 2017) proficiently carried much of the weight for the Braves' offense. However, this year, Atlanta's batting lineup is nearly perfect; based on the 2018 statistics, the young team's offense has flourished so that all players, especially the newer recruits, are consistently getting on base and scoring. As of May 21, 2018, Atlanta is ranked #1 in batting average, with a .264 (team BA, 2018) and all players have an OPS+ above 90 (A 100 OPS+ is league average, and each point up or down is one percentage point above or below league average). Young second baseman, Ozzie Albies, in his first year with the Atlanta Braves, has a 142 OPS+ and leads the team with 13 home runs (as of 5/21/18). Ozzie's consistent prodigious batting beautifully compliments Nick Markakis and Freddie Freeman's boundless slugging.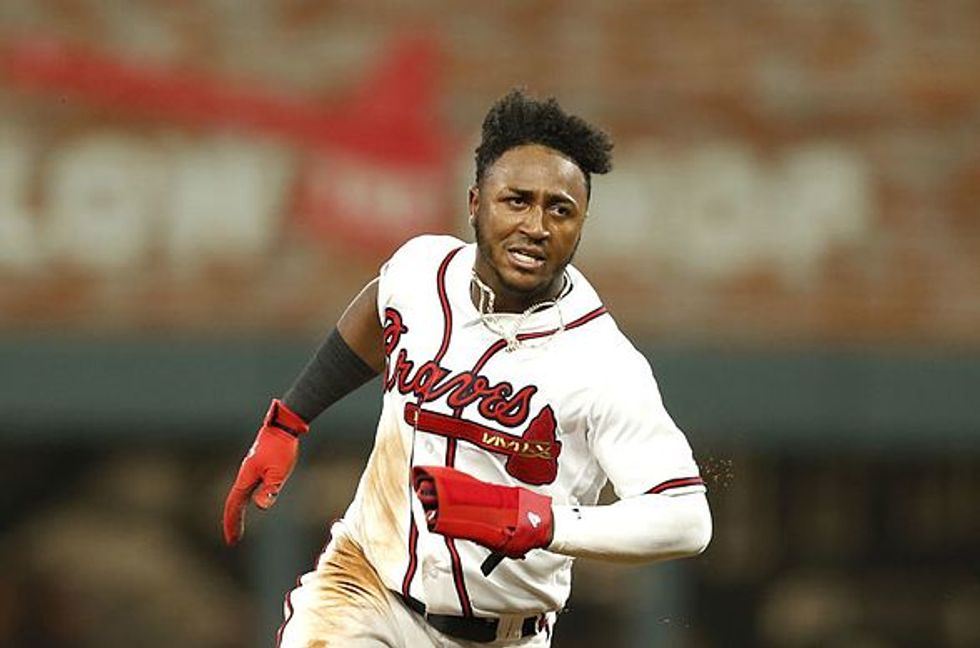 Atlanta's much-improved "at-bat" averages from 2017 clearly demonstrate that, with the help of some young phenomenal players, the Braves have successfully built a dream-team lineup.
Ronald Acuña, Atlanta's 20-year-old left fielder, in his first 24 played games with the Braves, has a fielding percentage of .974. Johan Camargo, 24-year-old third baseman, in his first 23 games of the regular season, has a similar FLD% of .971 and 7 RDRS/yr (defensive runs saved above average per 1,200 innings). Atlanta's shortstop, Dansby Swanson, in his first 31 games of the regular season, has an outstanding FLD% of .992 and a striking 22 RDRS/yr. Newcomer Ozzie Albies, in his first 46 games, has a remarkable FLD% of .977, in addition to 119 recorded assists, 90 putouts, and 37 successfully turned double plays.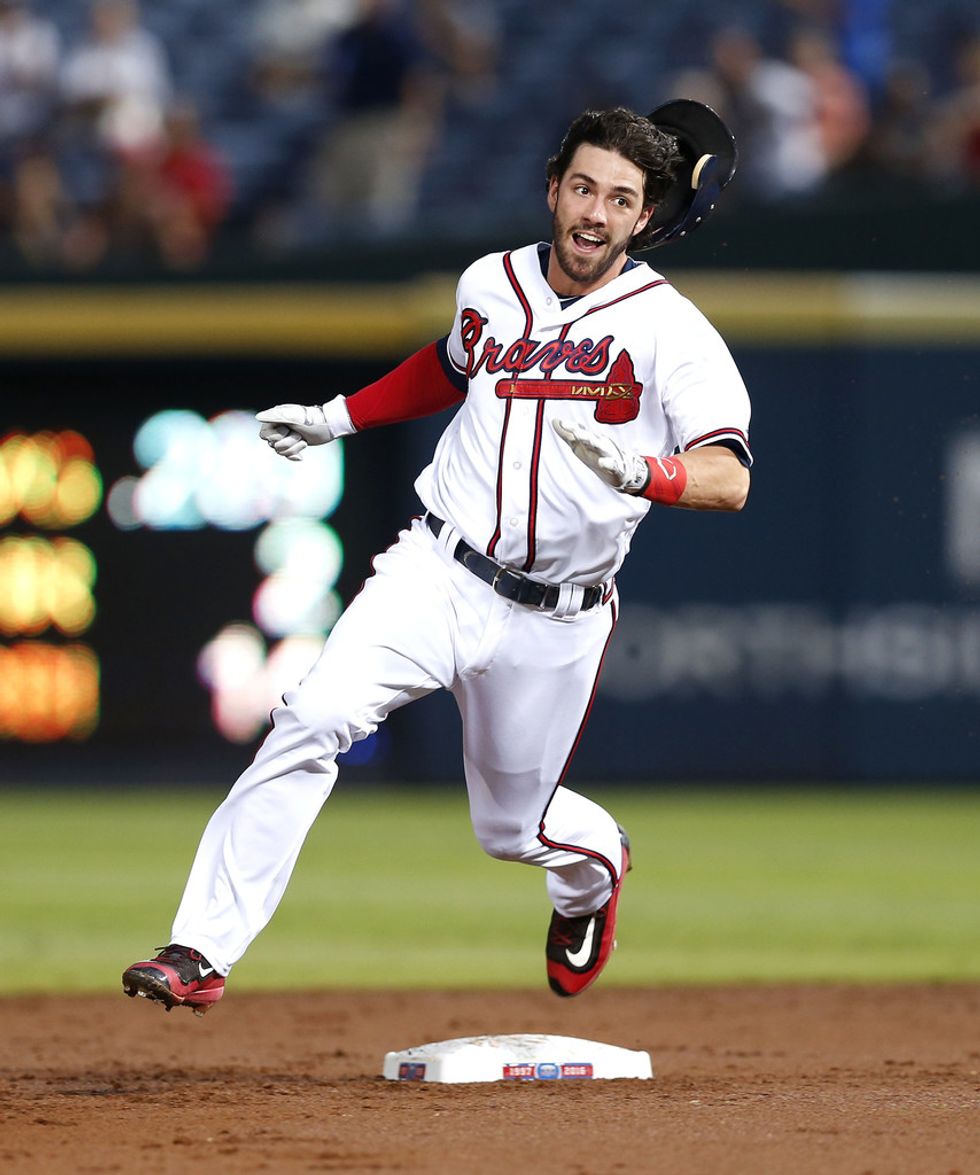 Atlanta's new defense may be young, but their 2018 stats (thus far) show that the men are superb athletes and are far from beginners.
The uprising stars of the Atlanta Braves (Albies, Swanson, Acuña, Camargo, Newcomb, etc.) have stolen the National League East's spotlight in 2018 both in offense and defense. These young players greatly compliment Atlanta's more-experienced individuals (such as Freeman, Markakis, Inciarte, etc.). So far in the 2018 season, first-place Braves have a winning record of 28-18.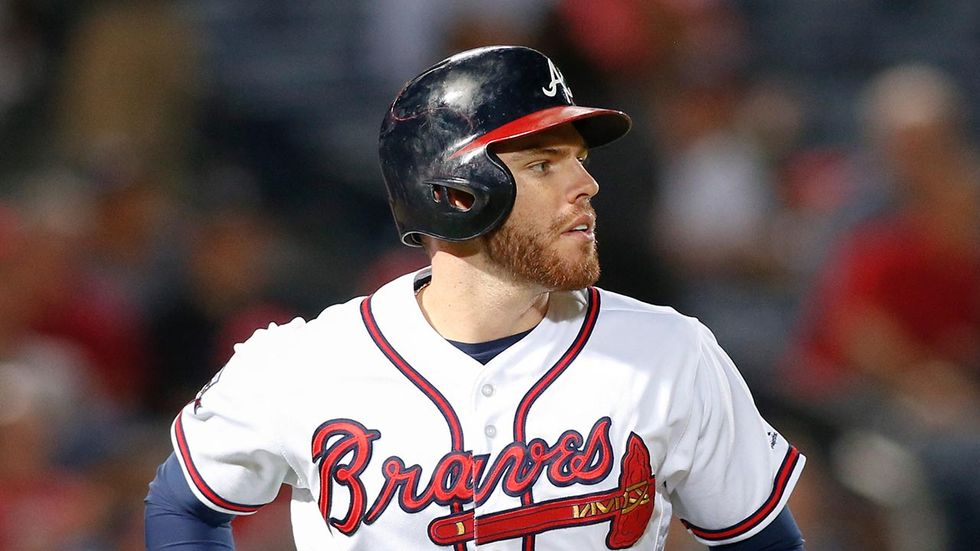 Not even the most extreme Braves fan expected Atlanta's team to prosper this year, especially after 2017's regular season with a record of 72-90. Nevertheless, young players have quickly made a name for themselves.
There are many games yet to remain in the 2018 MLB season but, with the help of a solid lineup which includes young athletes, the future is looking exceedingly bright for the Atlanta Braves!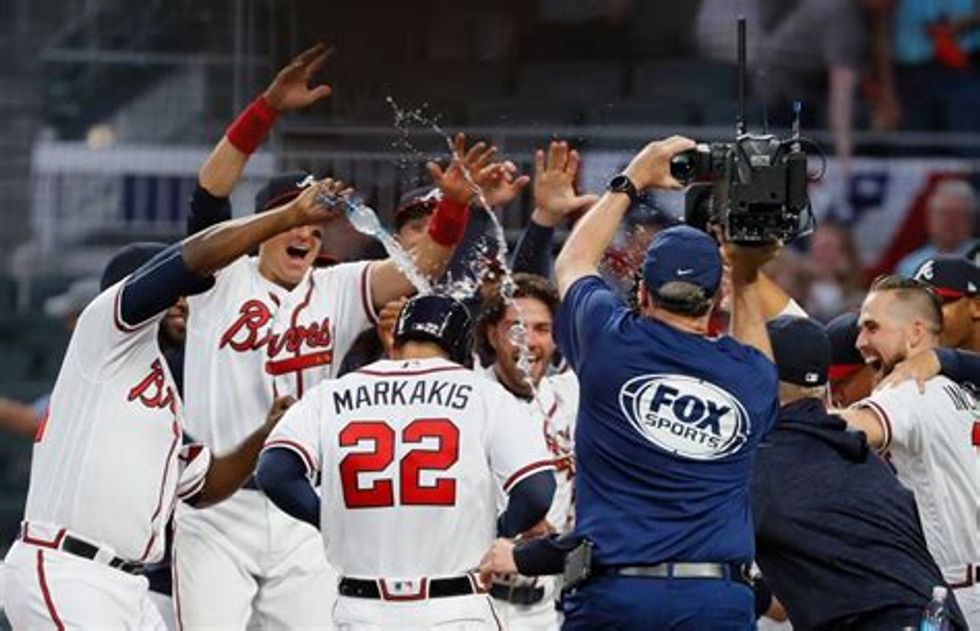 You gotta be a man to play baseball for a living, but you gotta have a lot of little boy in you, too.
-Roy Campanella