Enrollment at Holy Cross usually ends up being the the most stressful day of the semester. Each semester the Dean sends out emailing just building up the entire enrollment process. If you're like me, you spend a good amount of time mapping out your perfect schedule and your perfect back up schedule. I always think enrollment will work out for me, and it never does. I have never gotten all four classes I have wanted, I know I'm only a freshmen and I haven't been through that many enrollments but I am thinking that my future enrollments probably won't go as planned either. I have no hope.
Enrollment also becomes particularly stressful when you find out the night before that you still have an enrollment hold on your account, even though you've had your advisor meeting. And then it doesn't get taken off until 15 minutes before you have to click the "enroll" button. Then when you finally get to click the button at 7:00 on the dot, your computer doesn't load and then you end up getting half the classes you want and then picking two random ones that you know nothing about just to fill the void. I think it's safe to say you can divide your thoughts about enrollment into stages, and I have provided witty gifs to illustrate them for you. You're welcome.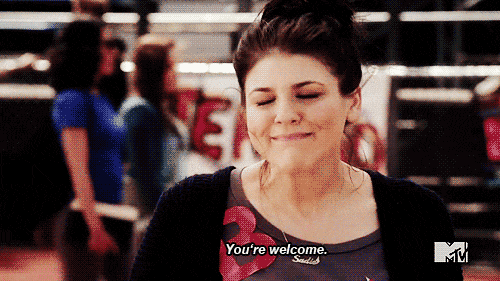 Stage 1: This stage happens a few weeks before the actual enrollment date, and this occurs when your Dean sends you a lovely four-page email about your future classes. Side effects of this stage include: minor break down about your future, nausea and maybe a few panic attacks. I like to call this the "OMFG I NEED TO PLAN MY FUTURE RIGHT NOW BEFORE I BECOME A FAILURE" stage.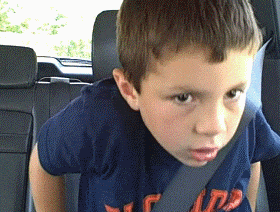 Stage 2: This stage happens after you have planned your entire schedule and you're at peace with your life because you feel like everything is falling into place. This is the stage when you feel like everything is going to be okay. Side effects of this stage are minor, maybe a few moments of doubts but nothing too serious. I like to call this stage "The Calm Before the Storm."

Stage 3: This stage happens a few days before enrollment when you realize you forgot to put a ton of backups in your backpack, and now you have to frantically plan an entirely new schedule that will never be as good as the original. Side effects include: sadness when thinking about the possibility of having to use this schedule, panic and anxiety will begin to settle in when thinking about the inevitable. I like to call this stage "The FML Stage."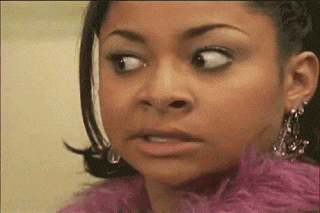 Stage 4: This stage occurs the night before when all you can think about is not getting into any of your classes and how your life will, therefore, be over and your future is dead. You also set 10 different alarms to wake yourself before 7:00 a.m. to make sure you don't miss it. Side effects: lack of sleep, bad dreams, and increased appetite. I like to call this stage the "Not So Calm Before the Storm" stage.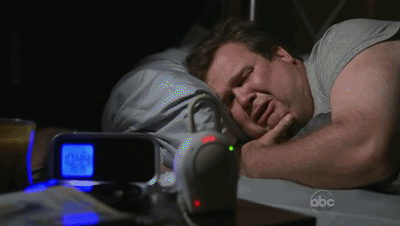 Stage 5: This stage occurs when you wake up on the morning enrollment and all you wanna do is go back to sleep. You don't want to face your STAR system and you don't just don't want enrollment to happen, and you start lowering your expectations for the outcome of this day at this point. Side effects: denial and exhaustion. I like to call this stage the "I Just Don't Want to Do This" stage.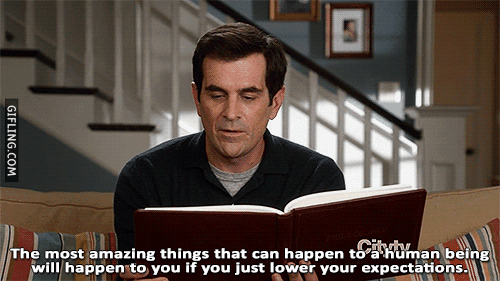 Stage 6: This stage occurs when you're just sitting at your computer watching the clock. You're basically just a sitting duck at this point. Side effects: sweaty palms, restlessness, and the a slight urge to cry. I like to call this stage the "Sitting Duck."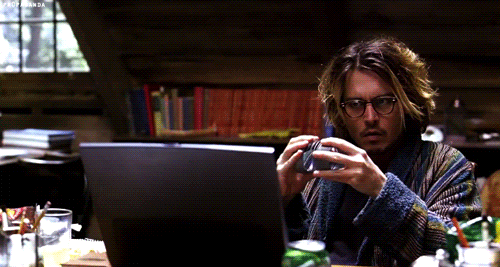 Stage 7: Stage 7 only happens for some and this happens after the "enroll" button has been clicked, and you don't get any of your classes. Side effects: lots of crying, heaving and the occasional mental breakdown. This stage is called "The World Hates Me" stage.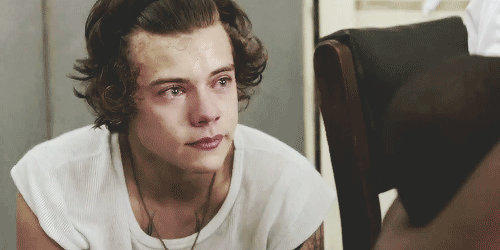 Stage 8: "Acceptance". You decide not to care anymore and to ignore the fact that you have the worst schedule in the entire world.