Summer bops are important. Critical even. The music can really change up the ~feeling, dare I say vibes~ of the beach day, the road trips, the lake day—whatever it is!! Here are a few of my favorite summer bops this sunny (and rainy in the afternoon, if we're being honest) season.
1. "Feelin Good, Like I Should"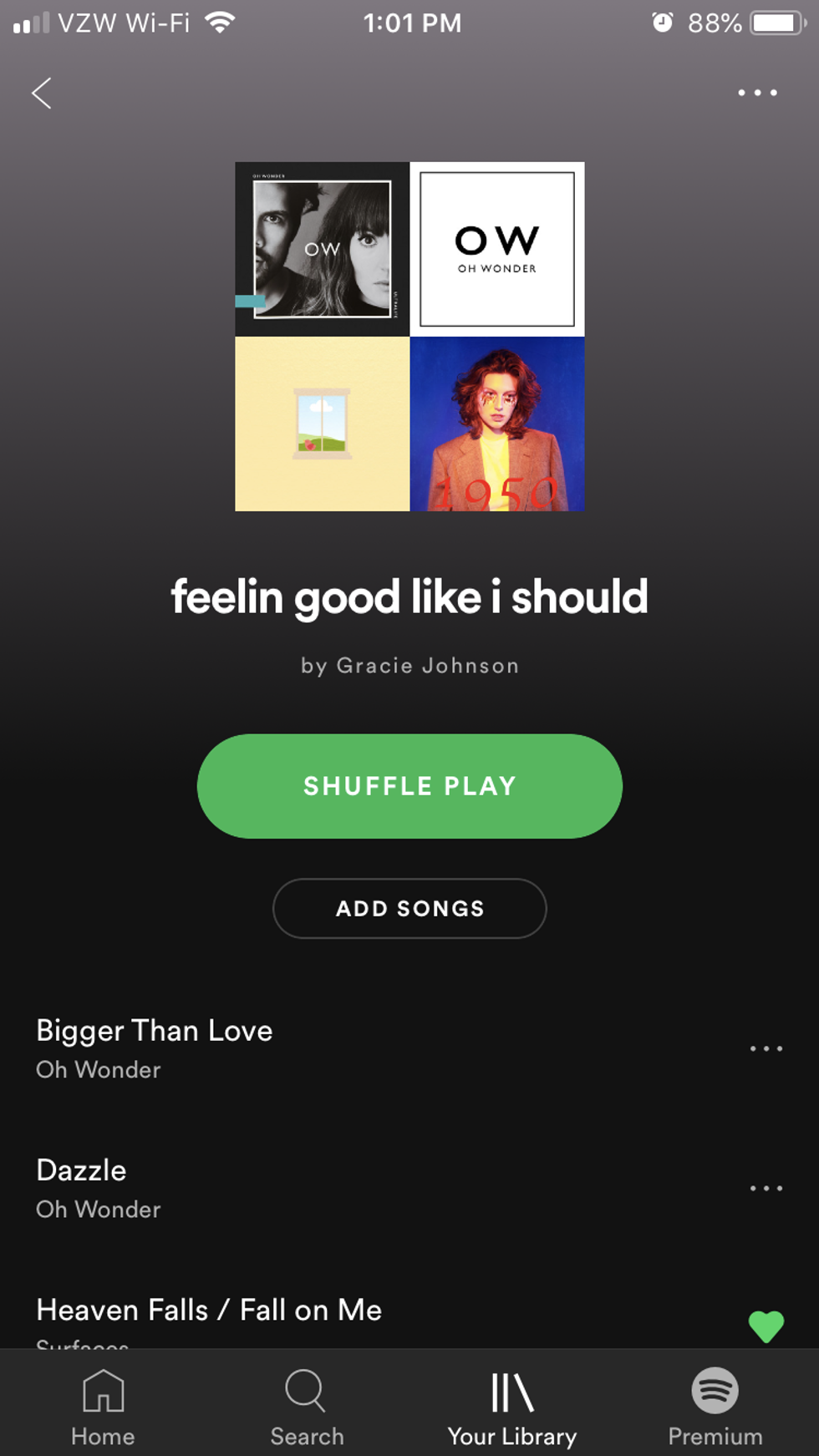 The name says it all
Photo By Gracie Johnson
If you haven't heard this group of songs, you are missing some serious dancing in your life! These songs are 100% sure to make you get up and groove (not a guarantee, but a promise. Don't make me break my promise, you better dance!)
"Heaven Falls/ Fall on Me"—Surfaces
"Sunday Best"—Surfaces
"Dazzle"—Oh Wonder
"1950"—King Princess
"3 Nights"—Dominic Fike
"Goodie Bag"—Still Woozy
2. "Drivin' To Hawaii"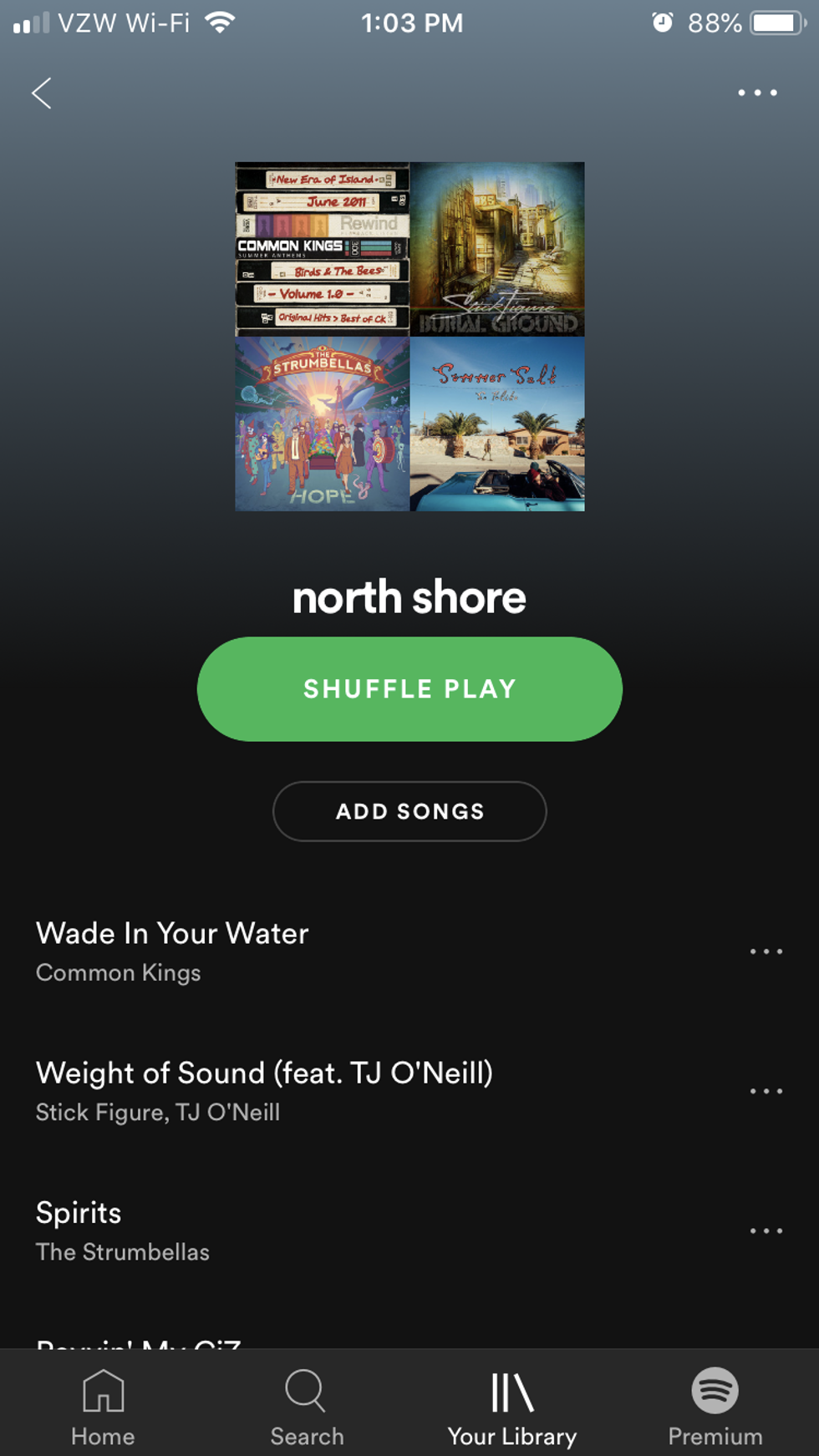 Sounds of the North Shore (maybe I've never been)
Photo By Gracie Johnson
These are a bit slower and perfect for relaxing in the sand or next to the pool! Or brushing your teeth, I tend to listen to my playlists then too, just saying.
"Drivin' to Hawaii"—Summer Salt
"Wade in Your Water"—Common Kings
"Weight of Sound"—Stick Figure Ft. TJ O'Neill
"Revvin' my Cj7"—Summer Salt
3. "Let's Hit The Skate Rink"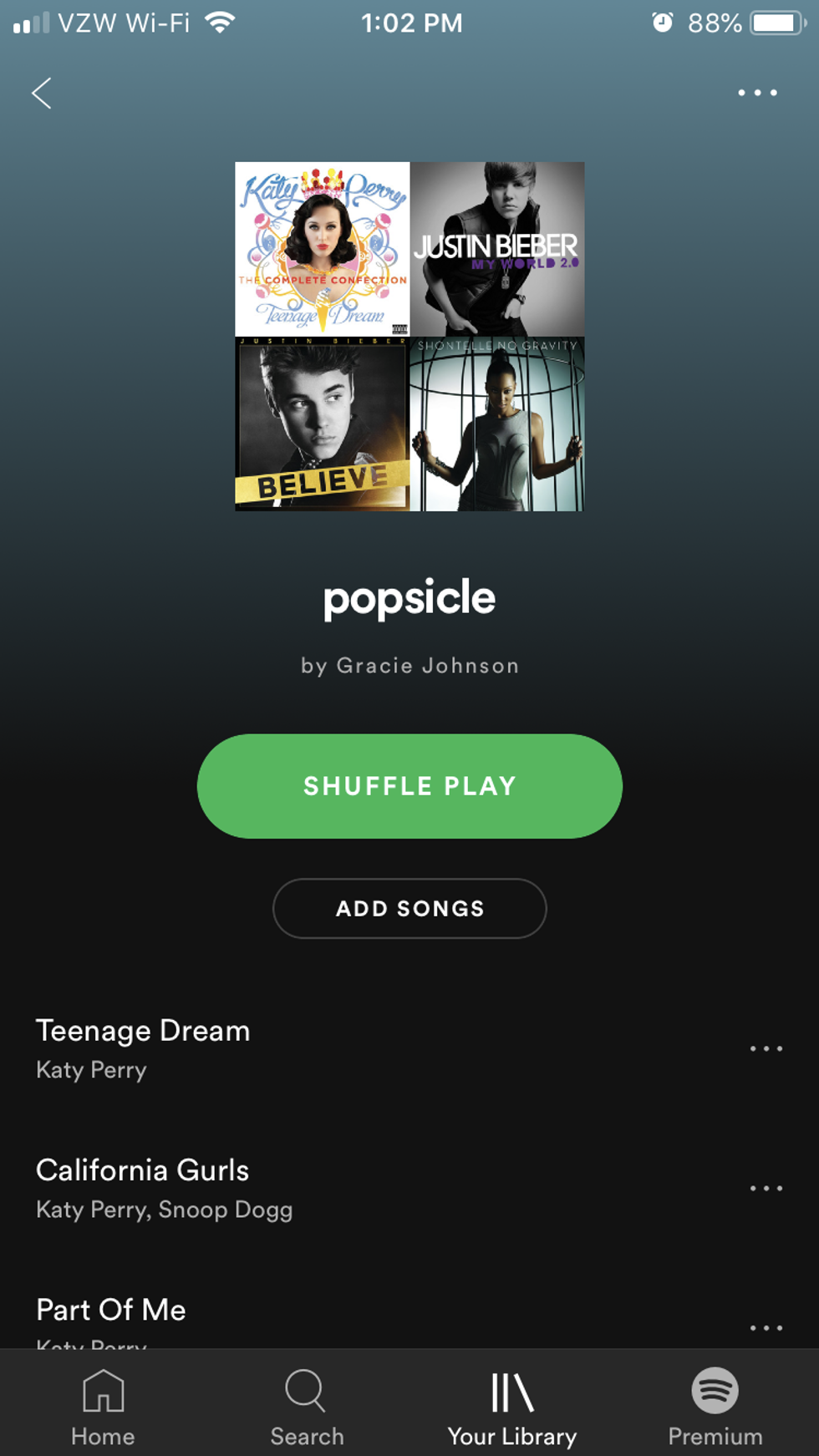 fourth grade here we come!!
Photo By Gracie Johnson
Maybe it's just me, but I am always down for some circa fourth-grade tunes that remind me of those skate rink nights in the summer spent zipping in circles around the dark and slippy floor. Turn it up, Mr. DJ. Thank u.
"Low"—Flo Rida
"Burnin' Up"—The Jonas Brothers (duh!)
"Teenage Dream"—Katy Perry
"Baby"—Justin Bieber
"Impossible"—Shontelle
"Party in the USA"—Miley Cyrus
"Who Says"—Selena Gomez
4. "Gen Y Baby"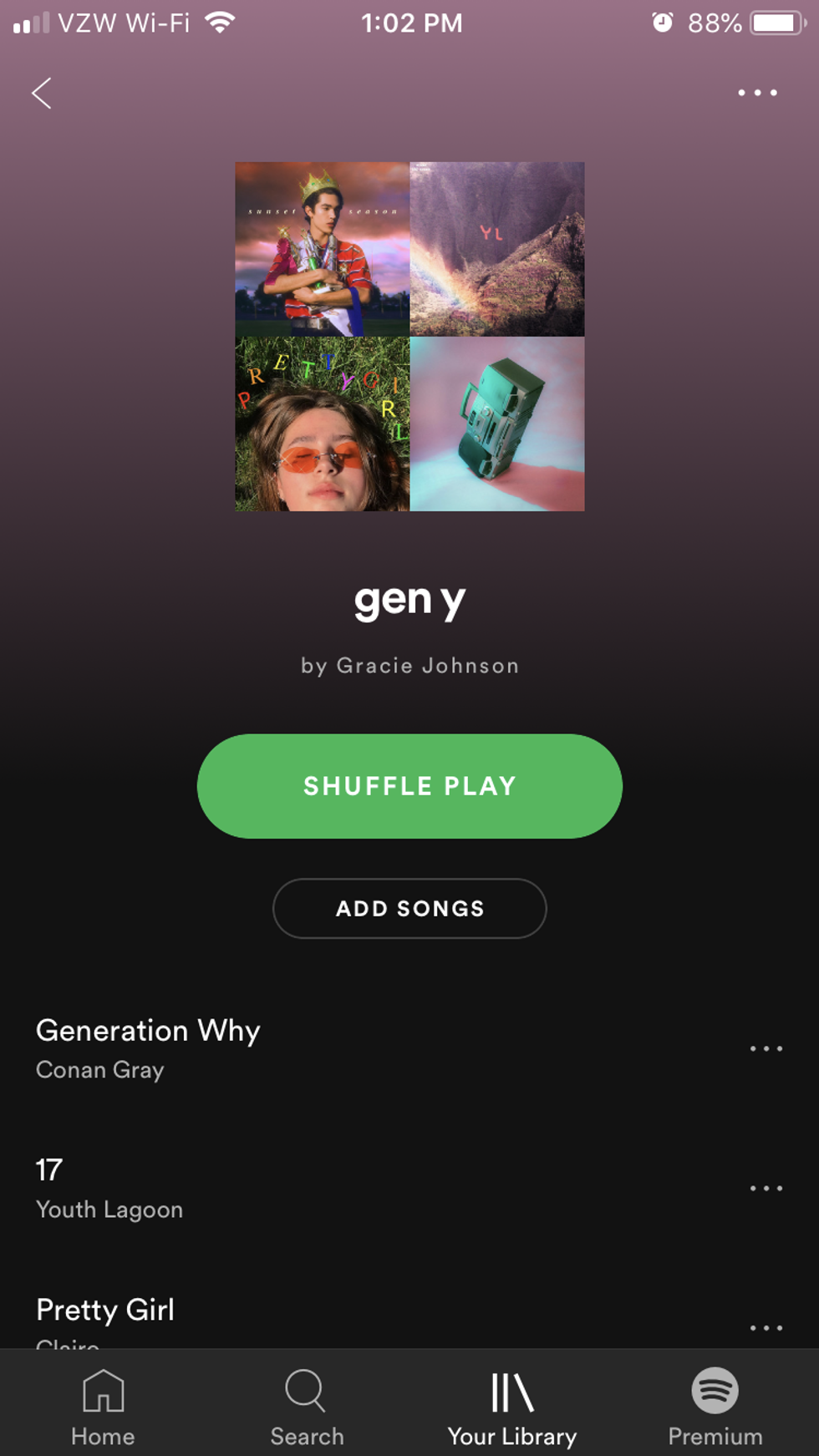 drop mic
Photo By Gracie Johnson
At least I think that's what they call us these days, don't quote me on it!!
"Generation Why"—Conan Gray
"17"—Youth Lagoon
"still feel."—half*alive
"Stuck"—The Aces
"Reflections"—MisterWives
"Uma"—Panama Wedding
"Loving is Easy"—Rex Orange County




I forgot to include him in any of these tiny mini playlists, but Jack Johnson is a staple in the summertime!! Actually, that's a lie. He's a staple anytime.