As I submit this writing, it is January 19th, my 22nd birthday and President Obama's last full day in office. I have been spending not only today but the remaining weeks of his presidency celebrating him, black culture and history. I am so proud to have come of age and witness this watershed era of American history and progress and I want to relive and reflect on the past eight years before his successor is sworn in.
I did not have a Chris Rock childhood and everybody did not hate me, but it felt like that in a sense. I grew up in a conservative, predominantly white school system in York County, Virginia and with the exception of my junior and senior year, they were among most miserable years of my life. My educational experience is one of the main reasons why I have such a rich love and interest for black culture and history. Assimilating into a predominantly white space and trying to remain true to your culture is tough. I had to deal with stereotypes and racial micro-aggressions daily from my peers. I was judged and criticized on just about everything, the way I talked, walked, dressed, my interests, and had to confront the accusation of "acting white" daily.
I did not just get accused of "acting white" from white kids, black kids accused me of it too. It bothered me when white children would accuse me of "acting white", but it cut twice as deep when I was accused of it by my black classmates. Anti-blackness is so interwoven in the American fabric, that not only do whites internalize it, blacks do too.
Back then, I did not realize that this was a form of prejudice. Every time that I heard, "you are an Oreo," "you talk white," "you are the whitest black guy I know," or "you are not even black," I felt that I was doing something wrong. Instead of questioning why my personality could not be associated with blackness, I internalized that I was assuming whiteness. I started altering and changing myself and I tried to emulate characterizations of the stereotypical black male, one of America's oldest and cheapest caricatures. Reflecting back on that point in my life is kind of funny because society would be angry and bothered if I was that too.
This all began to change when Barack Obama first ran for president. I learned about his own struggles with race while growing up. He grew up in a predominantly white space and struggled with the social construction of race and blackness just like me. His election night is and always will be the greatest historical moment of my life and so far, it is still the greatest moment of my life. It was the first time I felt affirmed and validated in my own blackness. I realized that being black was not about preconceived assumptions and stereotypes. Blackness is about being yourself while knowing and understanding your culture, heritage, and history.
Throughout his presidency, unknowingly at first, his representation still helped to shape who I was. I did not realize until I was much older, but I would not have attempted to achieve many of the accomplishments I had made, like becoming Homecoming King or breaking the African-American History Knowledge Bowl record in my county, without his representation. Witnessing not only the president but also his family break every negative misconception of blackness helped to inspire and motivate me every day. I also bear witness to the impact and influence of the First Family in my peers of color every single day. That is why positive representation is so, so, so important to me. It can literally transform and help change the trajectory of many people's lives, like my own.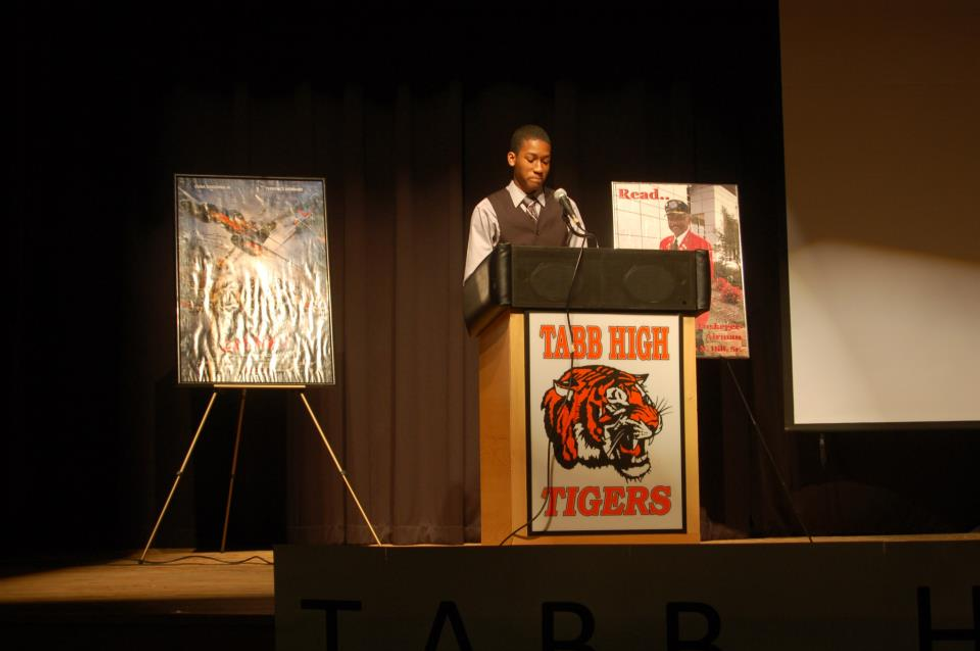 Positive representation matters and is important, I cannot make that clear enough. I do not really view myself having a career in politics, but I dream every day of having a career in animation and media. My biggest aspiration is to work my way up into a powerful position of media influence and help diversify the industry. I want to insert more reflections of positive representation of historically marginalized groups. If that ever happens, it will be in large part because of Barack Obama's influence. His representation helped me to be an individual and not a one-dimensional caricature. When I see him, I see me.
Today is the most bittersweet birthday of my life, but I could not ask for a greater gift than one last day with my president.