Hello, world! I'm writing to share with you that this will be my last article for the Odyssey. If you've wondered where I've been, it's been quite a story, and God has taught me a lot about life along the way. My schedule and circumstances have forced me to have to say no to some things I love, and this was one of them. In order for us to focus on our dreams sometimes we have to say no to other things, even if it's just for a season, and that is okay! We have to realize we aren't Superman and we can't do everything, no matter how much we really want to.
Back in May, I had really intense chronic neck pain. I had been dealing with back pain too, but the neck pain got worse in May. My neck started to burn. It was a pain so bad that it made me cry and I thought that the pain would never go away. I went to see a spine specialist, and she said that this has to be a muscular problem. She did X-rays and MRI scans. There was no sign of a bulging disc or pinched nerve. However, she did see that my neck and spine are now straight as a stick. How did it get that way?
My plans for the summer quickly changed and I was basically forced to stay home, close to my parents to get the help I needed. I wasn't babysitting. I wasn't working, and it was tough. I went to physical therapy, a chiropractor and two massage therapists weekly. Each person along the way helped me, and I know God used this summer to help me lean on Him, to grow in Him, to rest in Him and to see His giant, overflowing, gargantuan heart of love for me.
My neck pain has gotten better, but I'm still dealing with lots of back pain. So with that being said, I know this story is still being written. Back at the beginning of June, I did get to go to church, and Levi Lusko spoke these words, "I know this may seem weird, but if you're going through a trial right now, consider it a blessing and an honor." He showed us the symbol of the FedEx Logo. He said, "Does anyone see anything different about this logo? Does anything stand out?" I thought, "Ummm, no." Then he said, "OK, take a second look at it. There is an arrow in-between the E and the X." I saw it. I saw it loud and clear.
And then I started thinking about the people I've encountered throughout the way. My spine specialist, my physical therapist, the chiropractor and the two professional massage therapists. One of the massage therapists was also a personal trainer who encouraged me to work out again. Once I found out that working out helped my neck and back feel better, I was so happy. He invited me to a workout group called Unity Fitness in my hometown, and it was so much fun! We would play soccer and football, and in the middle of it all, I started to laugh again and regain joy in my heart. I even went with the Unity fitness group to feed the homeless, and when we did that, I had no pain in my neck or my back. I dove into the word of God more and more and was learning something new every day.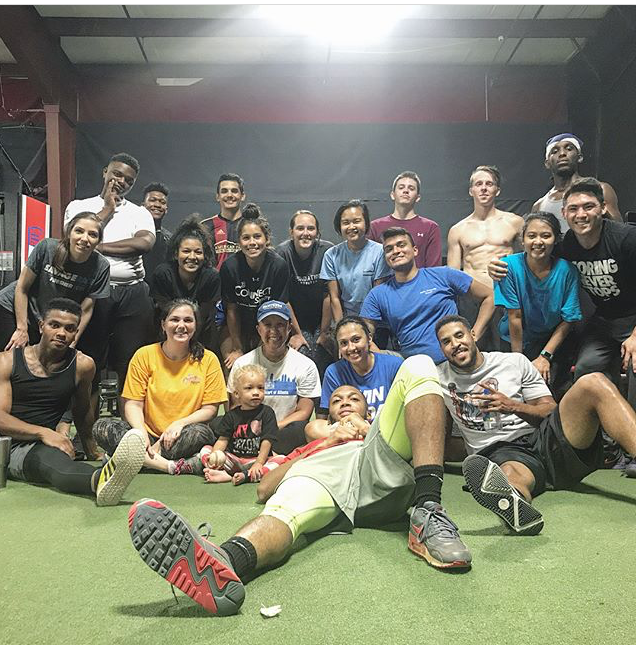 Though my summer didn't go the way I had planned for it to, I know it went the way that it was supposed to – God's way. Which is exactly what we want, isn't it? His ways are higher than ours and his thoughts are higher than ours too. (Isaiah 55:8-9)

You see, this summer I needed to rest. I didn't know the busy schedule this semester of student teaching would entail. I thought I could do it all, but I had to say no. Saying no is something that's hard for me, and as I've talked to other friends, I've found out that it's hard for a lot of people to say no too. I had to say no to babysitting jobs, college leadership team and writing for the Odyssey. It was hard, because those are all things I absolutely love being apart of.
And here I am, almost at the end of my first semester of Student Teaching, and I'm thankful. I learned in the middle of this trial that I need to be thankful for it. I didn't know what was in store and the people that I would meet, but if I hadn't gone through any of the physical pain, I wouldn't have met the spine specialist, the chiropractor, the physical therapist or even the massage therapists. I wouldn't have had the experience to meet these wonderful people without the pain. I stopped in awe and wonder, "Wow, God. I had no idea. Thank you for this pain."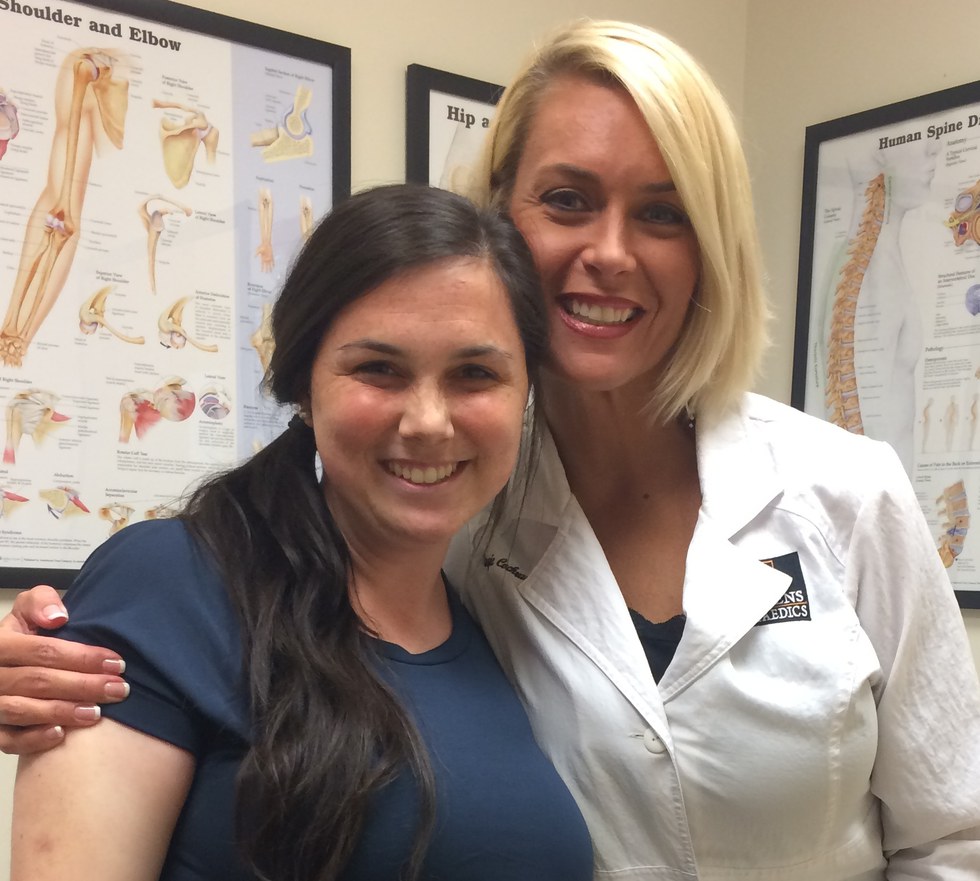 Pain launches blessings in disguise. You may not see it at first, but take a second look, you'll see the arrow. And all the while God kept telling me this summer, and He keeps telling me now, "Keep going, sweetheart, keep going. I've got you. Trust me."

Cover Image Credit: Jordan Belle Brittain