Lalo is my grandfather. That's what our family calls him. He was the best grandfather anybody could have. He was such an inspiring person. He grew up from having nothing to having everything he could have—a loving wife, three kids and a supportive family. He was the type of person that would solve any problem instantly. Just by talking to him, you would be inspired to do the impossible. He accomplished the impossible. He was an architect, and along with my grandmother, they constructed houses, apartments, hotels, you name it.
Unfortunately, Lalo passed away in 2016. We were all devastated because he was our go-to person. I never imagined a life without my Lalo. But we had to learn how to live our life without him. We had to learn how to celebrate the holidays without him. Yes, it was sad at first but we learned to be happy and laugh about the happy times we had together as a family.
It's now 2018 and we have done the impossible. My uncle, along with many and many engineers, built the largest Mexican barge in history. It was all made by Mexican engineers and they accomplished it with Mexican materials. This barge is going to transport salt to various ports. I was really proud to see this with my own eyes because I never knew my family would accomplish such a thing. Before they let the water in, there were several speeches, including my uncle's. He thanked everybody that helped make this thing possible, including my grandfather. My uncle said that Lalo is up there looking down on us and being really proud of us. I was definitely proud.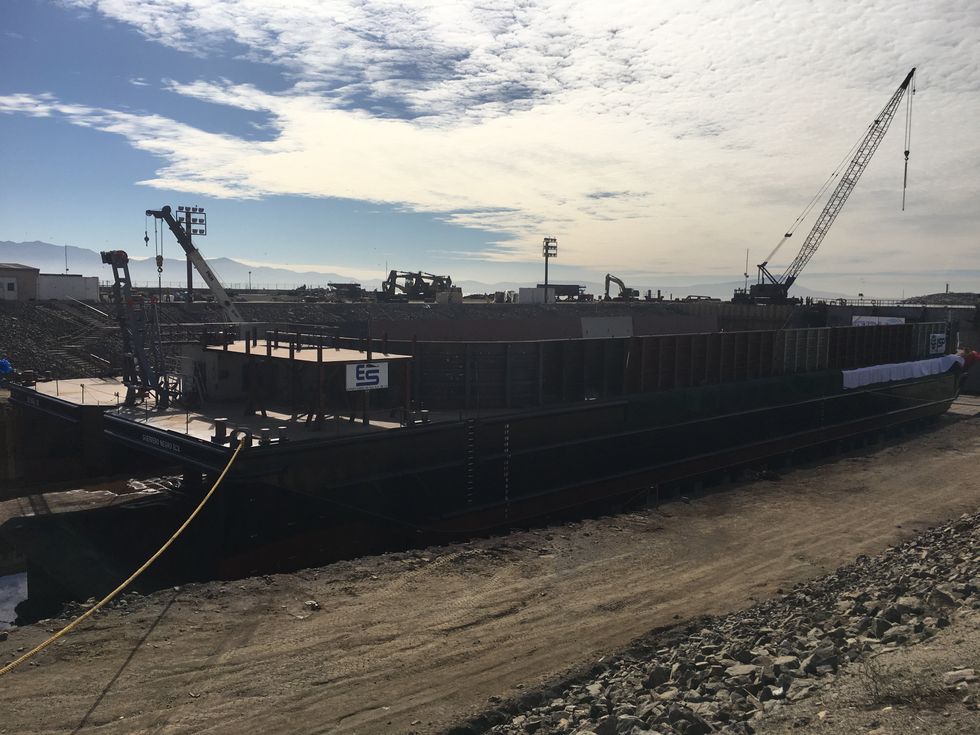 Eva Curiel Muzquiz
The good thing is that the barge floats (thank god). Their next step is to build something even bigger and better. Who knows what the future has in hold for us. It's going to be an, even more, bigger barge in Mexican history. It's going to be amazing and Lalo is going to be looking down on us with a big smile on his face, knowing that we could do the impossible.