The Tesla Model S debuted in 2012, revolutionizing the worldwide car industry. Between it's release and today, over 125,000 Tesla Model S sedans have been sold. This award-winning vehicle is fully electric, impeccably designed, and safe. Nothing compares to this green, luxurious, sports sedan. Here are some of the coolest features of the Tesla Model S.
1. The car nearly pays for itself.
The Tesla is fully electric, so that means no budgeting for gas! Not only can you eliminate pesky gas payments, but the United States government will pay you to purchase a Tesla. The federal government will award a $7,500 tax credit to anyone that purchases a Tesla, and many states offer an addition tax credit or rebate. For example, in the state of Colorado, a Tesla owner will receive a $7,500 federal tax credit and a $5,000 state tax credit. So Tesla vehicles are essentially discounted by $12,500 in Colorado. Find out what incentives you receive in your state!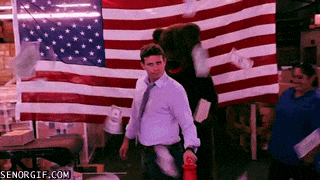 2. It's the quickest street-legal sedan in the world.
There are two performance settings on the Model S : "Sports" mode and "Ludicrous" mode. When in Ludicrous mode, the acceleration speed from 0-60 MPH is 2.8 seconds. This five to seven passenger sedan is quicker than a large portion of modern sports cars, including the Ferrari 458, Audi R8, Chevrolet Corvette Z06, and the Porsche 911 GT3.
3. Auto-pilot. The car has freakin' auto-pilot.
Cruise control is a thing of the past. Tesla vehicles drive themselves! The Model S is equipped with cameras, sonar, and radar that allow it to receive instant traffic updates and intelligently pilot itself. It can navigate independently and safely in nearly any scenario, whether that be highway travel or bumper-to-bumper urban traffic. This feature is revolutionary and just plain cool, but it is still considered to be in Beta-phase. It is recommended that when using the autopilot feature, the driver still remains alert and in position to make quick adjustments, at least until all the tweaks are worked out.
4. The car receives wireless updates.
The Tesla Model S receives software and performance updates like a phone or computer. Updating your car no longer requires expensive, time-consuming auto shop trips!
5. Even though the Tesla is electric, it still has the range of a gas-powered car.
Many people are drawn away from electric cars because they don't have the range or power of gas-powered cars. The Tesla breaks this stigma. Depending on the battery size of the car and the driving style of the owner, the Tesla Model S can travel a range of 253 to 400 miles before needing recharged.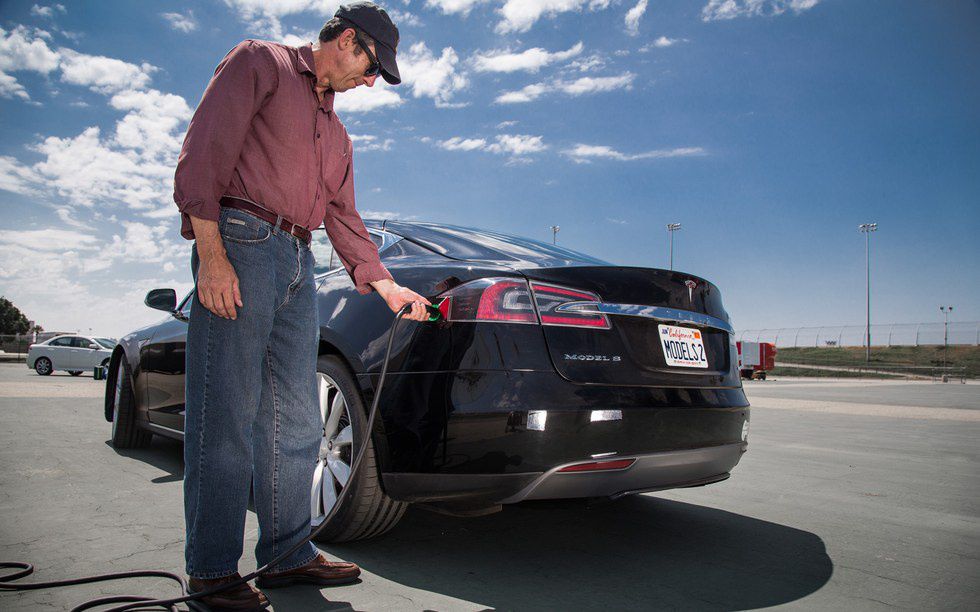 6. There is an impressive amount of space in the car.
No engine means more space. There is no bulky gasoline engine in the Model S, so the midsize sedan boasts two trunks and has the ability to house an extra row of seating, allowing seven total passengers to fit in the cabin.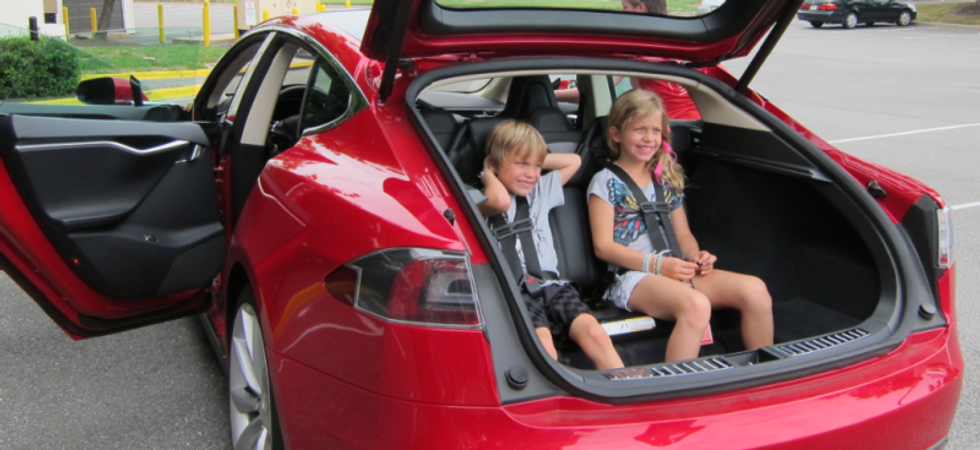 7. Essentially the entire car is controlled by a single, 17-inch screen in the dashboard.
The centerpiece of the Tesla Model S' interior is a 17 inch touch screen. Nearly all features and aspects of the car can be managed from here, including suspension height, climate control, GPS navigation, the panoramic sunroof, and performance setting. 3G wireless data can also be added to the computer, allowing for hands-free calling and easy internet browsing.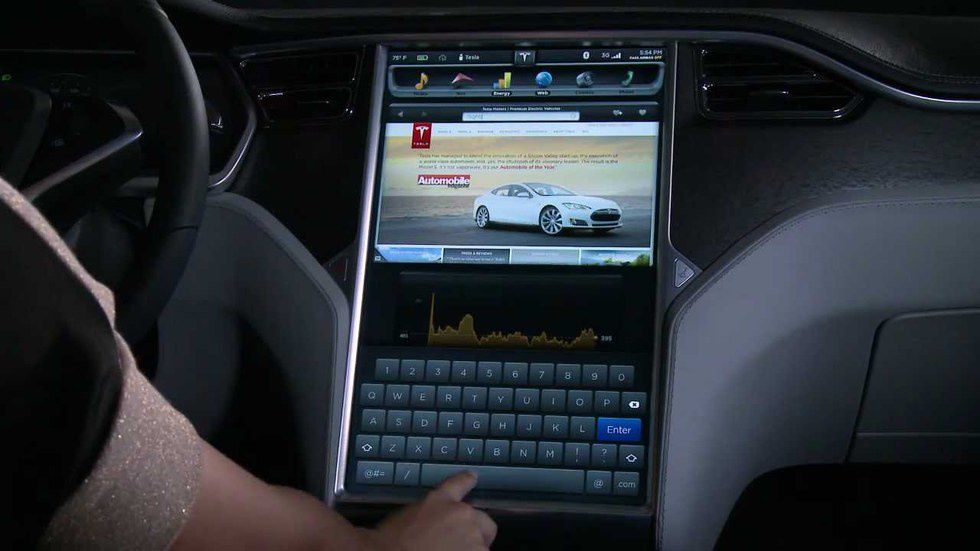 8. Certain features of the car can be controlled by a mobile app.
A Tesla mobile app is available to owners, which can be used to manage vehicle settings from long distance. With this app, an individual can unlock or lock their doors, remotely start their Tesla, adjust the heating/cooling settings, and much more.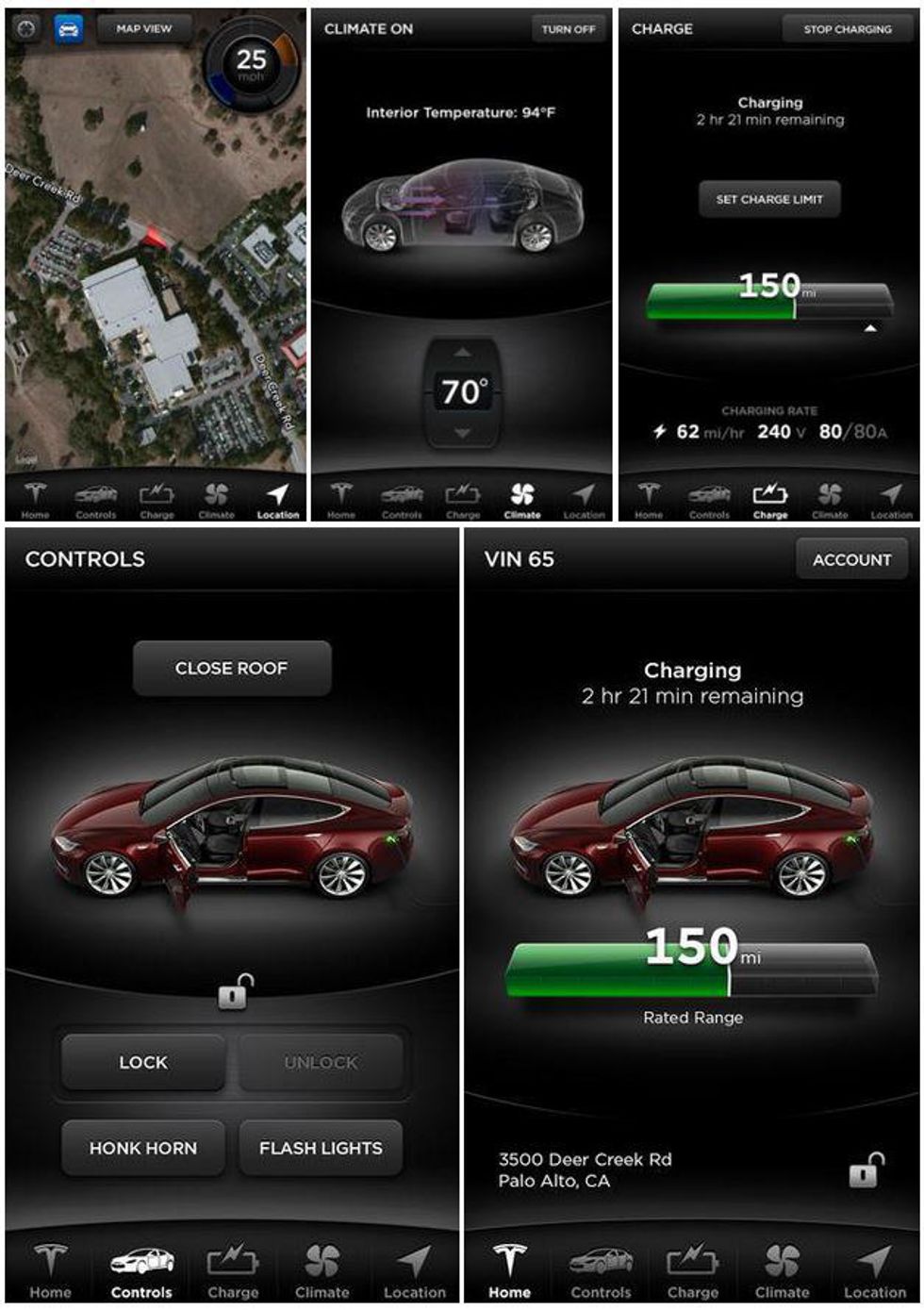 The Tesla Model S is a remarkable feat of engineering and design, which could potentially change the future of the car industry. If you're interested in learning more about the Tesla Model S, check out the following video or schedule a test drive at your nearest Tesla showroom!