Back when Disney Channel was iconic (seriously, what is this "Dog With a Blog" stuff they have these days?), Lizzie McGuire spoke to all of her viewers on, what some may say, a spiritual level. Any embarrassing moment that could happen to the average preteen happened to her, and she taught us how to deal with the horrifying moments of middle school. (She also taught us how to handle evil, Italian pop stars named Paolo, but that's another lesson for another time.) Lizzie McGuire not only stood out by the way she handled uncomfortable situations, but by flaunting only the most daring fashion styles that early 2000s Disney Channel could lay their eyes on. The outfits and hairstyles Lizzie had deserve to be remembered but deserve to be celebrated. While there were so many looks to choose from, I decided to narrow it down. These are ten looks that I know only the one and only Lizzie McGuire could pull off.
1. This shirt with a strawberry on it that says "Delicious" while being paired with a colorful bandanna.

The airbrush look is a nice touch too.
2. This cute "All Pink Everything" look.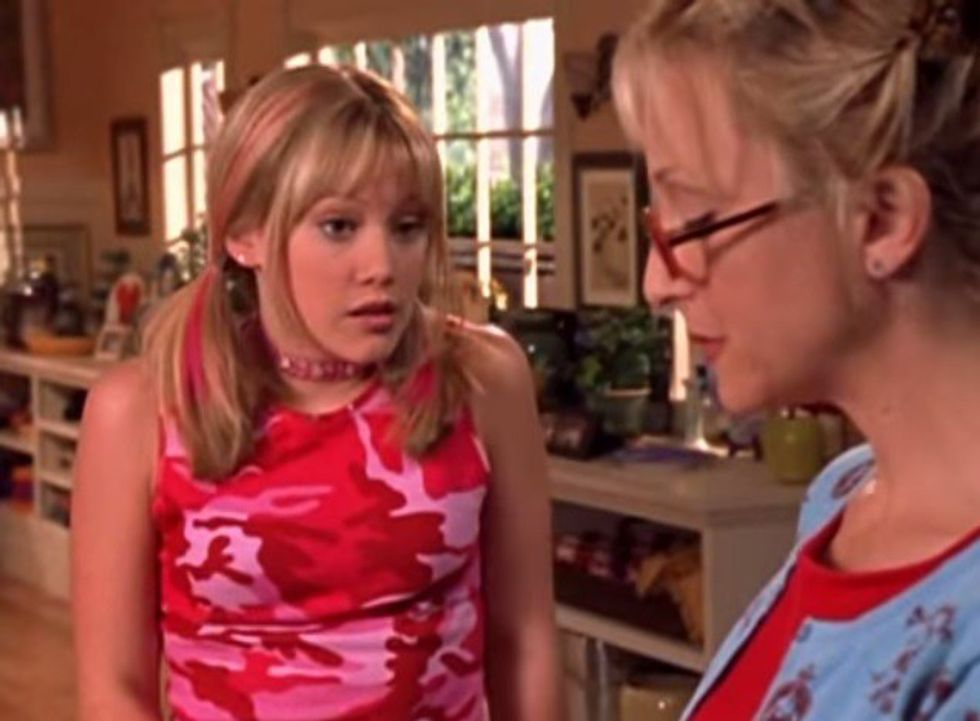 On Wednesdays we wear pink and, like, literally that's it apparently. (Bonus points because the shirt is camo.)
3. Crimping only some pieces of hair.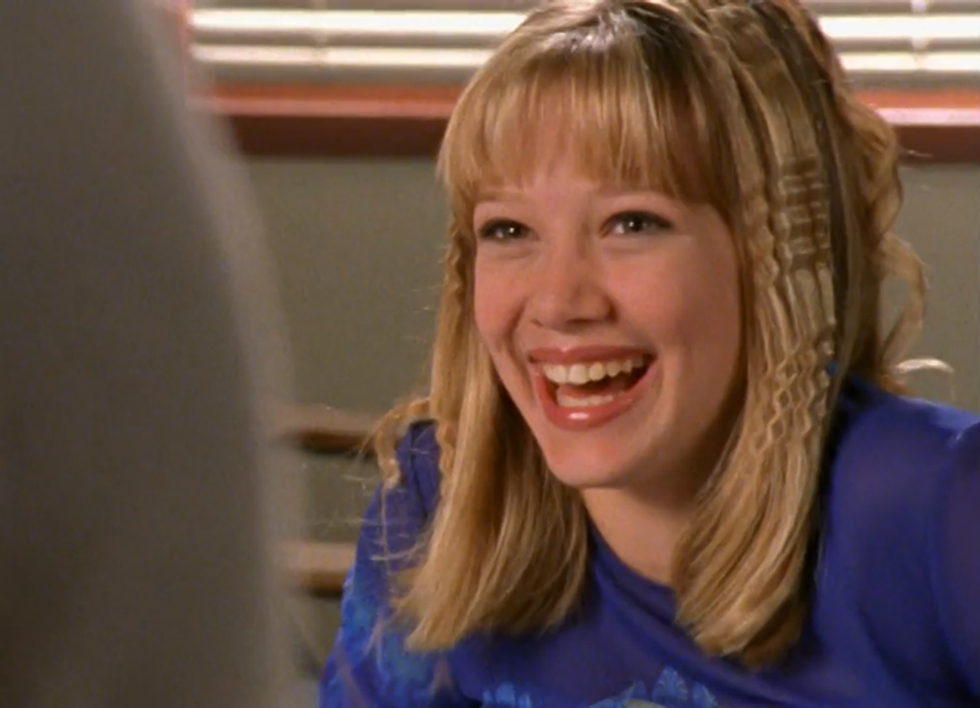 Wouldn't want to overdo it, you know?
4. Dressing like you're going to your first day of kindergarten when really you're thirteen.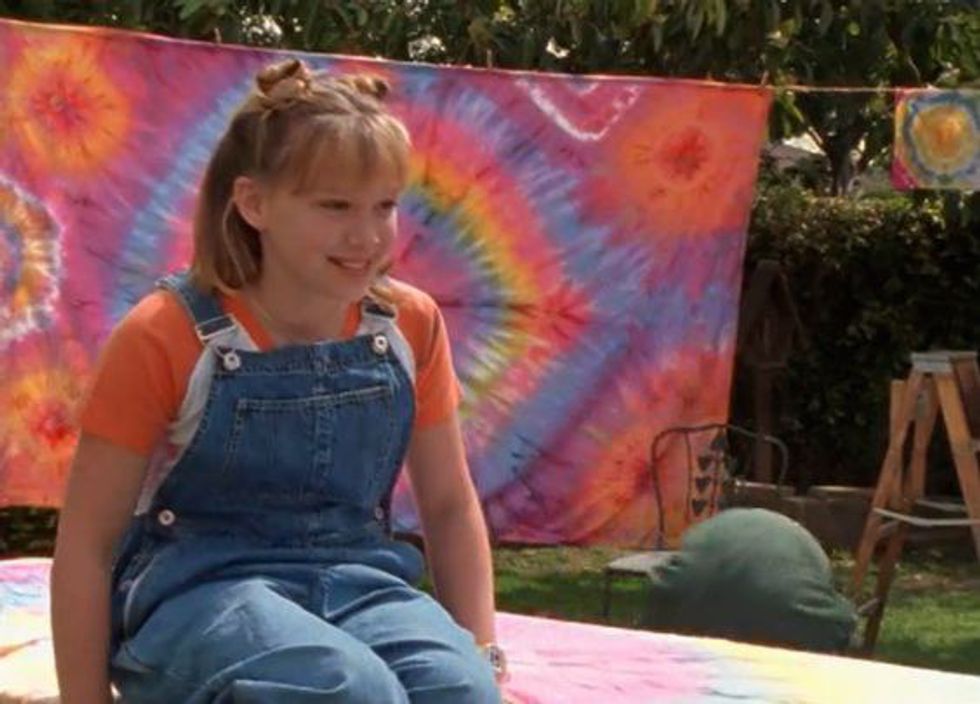 Overall (haha), I would say 10/10 would recommend.
5. Using chopsticks as hair accessories.
Lizzie inspired young girls everywhere to run to Claire's to buy a pair.
6. Wearing high knee socks that match your shirt paired with some super funky wedges.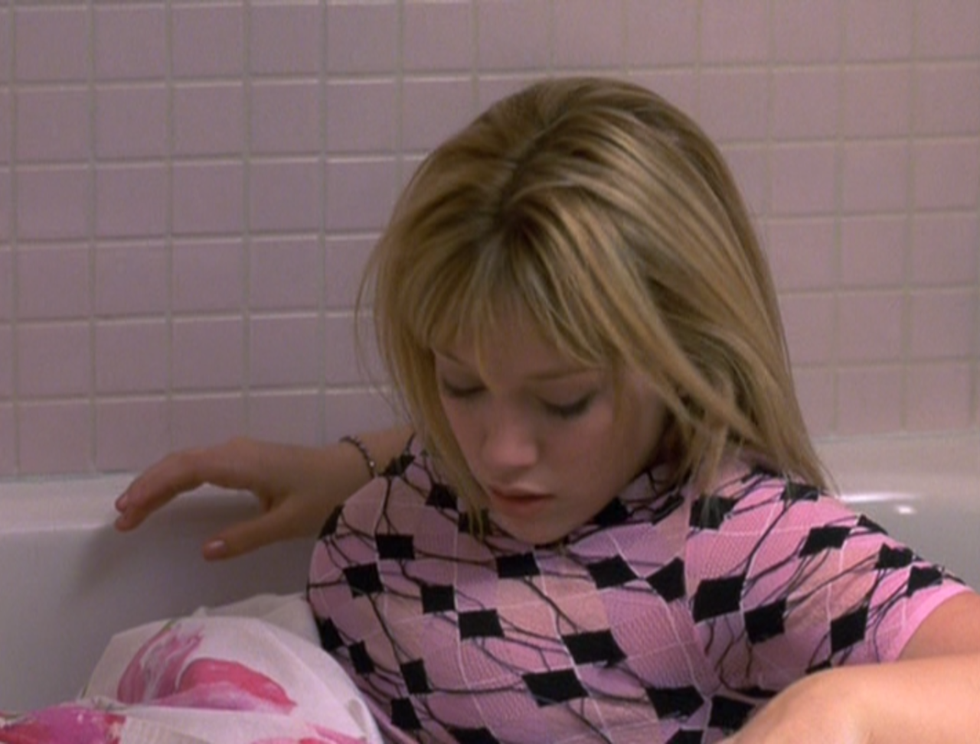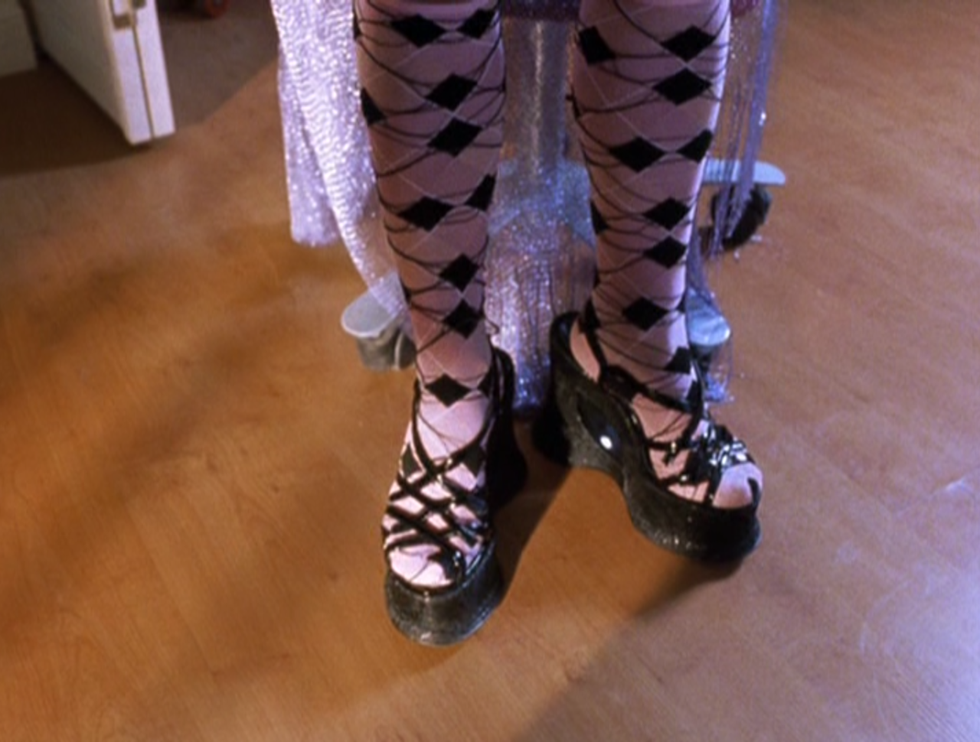 Because obviously the pattern is so cool that it cant' be worn on just one article of clothing.
7. Wearing neon feathers, floral print, bedazzled chokers, and wool vests all in the same outfit.
Lizzie was always doing the most.
8. This pink lace up tank being combined with a pair of camo pants.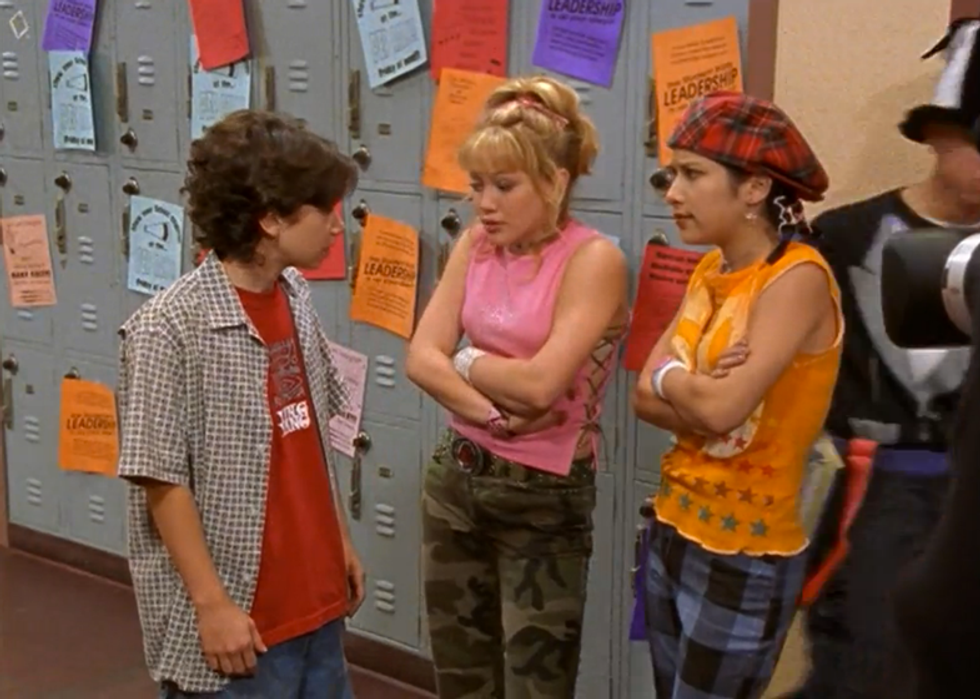 Because only Lizzie McGuire can wear this to school without getting in trouble for a dress code violation.
9. Squeezing as many different colors as possible into one outfit.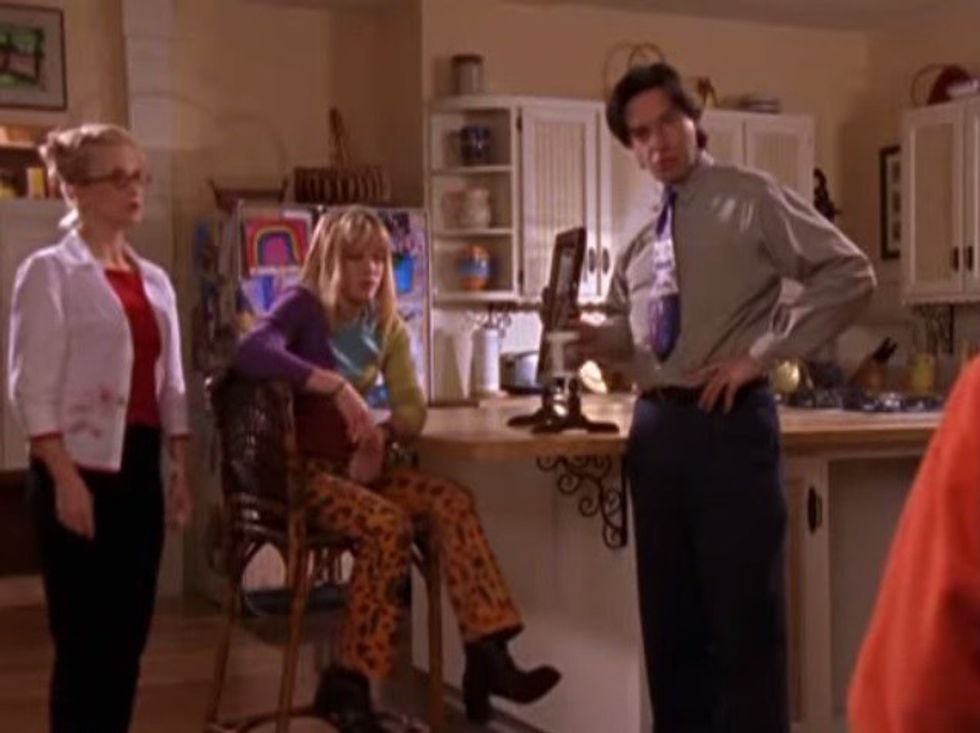 A purple, blue, green, and red colored top paired with printed orange and purple pants? Genius.
10. And last, but certainly not least, the most incredible outfit of them all; wearing an outfit that truly is what dreams are made of.
It's all so perfect. For starters, it was a dress, but then, boom, it wasn't. Also, it has this nice, subtle bellybutton window (allowing the people of Rome to see her glitter-covered bellybutton).