Cats tend to get a bad rep for reasons completely unknown to me. From my own experiences, cats are generally just creatures that exude really positive energy with their wit, humor, courage, and caring nature. Yet many of my peers still remain apprehensive toward them. In fact, a few have even tried to convince me that dogs are better! Now I don't hate dogs or anything but they're certainly not cats! So I dug a little deeper to find some cases that could challenge the irrational fears that many may have and even inspire a few people. Some of these cats have done things that many of us will never get to in our lifetime — that's certainly worth praising!
1. Radamenes, the Polish nurse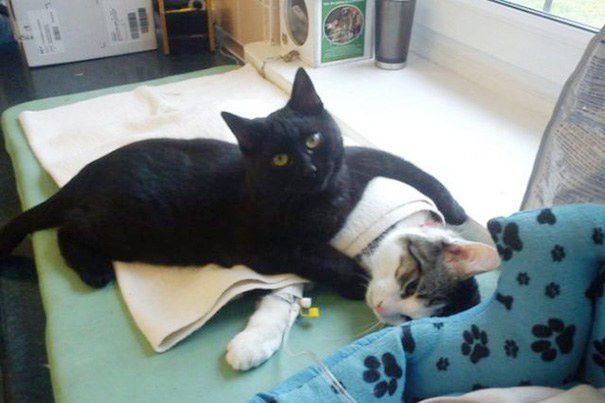 Radamenes simultaneously breaks gender and animal stereotypes by being one of the first male cats to become a nurse at an animal shelter in Bydgoszcz, Poland. He originally came in as a patient and was almost euthanized until a fellow human vet took a chance and gave him treatment for an upper respiratory infection. He is now healthy and happy and snuggles with injured animals in the shelter, which may actually have some surprising holistic healing powers.
2. Boomer, the dog lover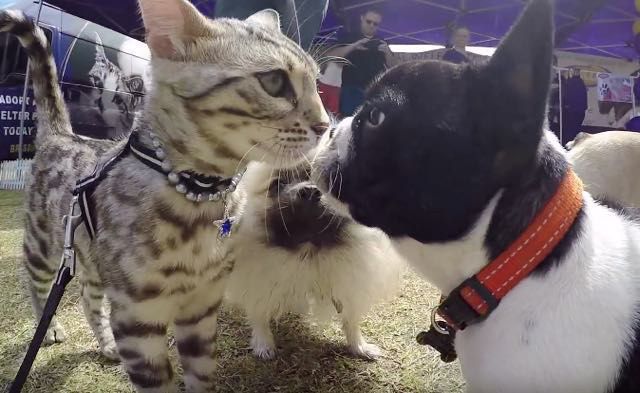 Speaking of breaking stereotypes, a cat named Boomer gave nose kisses to 50 dogs at a dog show! Maybe we should aim to end all our differences in a similar manner?
3. Pancake, the two legged wonder cat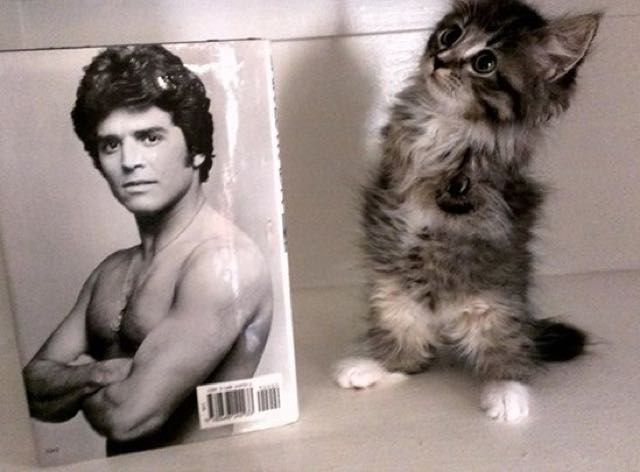 Pancake may only have two hind legs, but she never lets that get her down! According to her human mom, she stands up to play, she jumps on the bed, she eats a lot, she uses a litterbox, she chews on books and she likes to attack feet.
4. The unnamed cat who floated to safety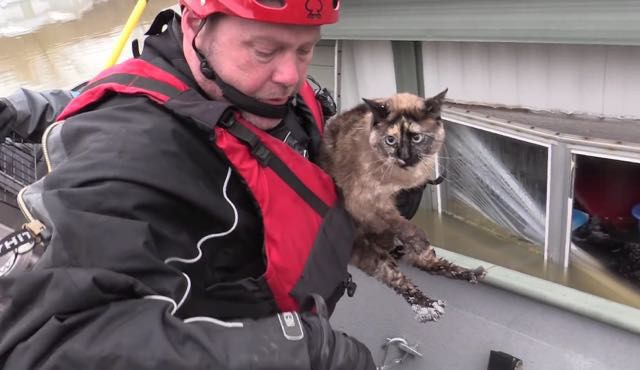 If you think Boomer was brave, meet the kitty who floated to safety in her litterbox. After her house was flooded in Missouri, rescuers found this cat who smartly sought shelter in her litterbox. She was then later reunited with her family.
5. Nala, the comforting neighbor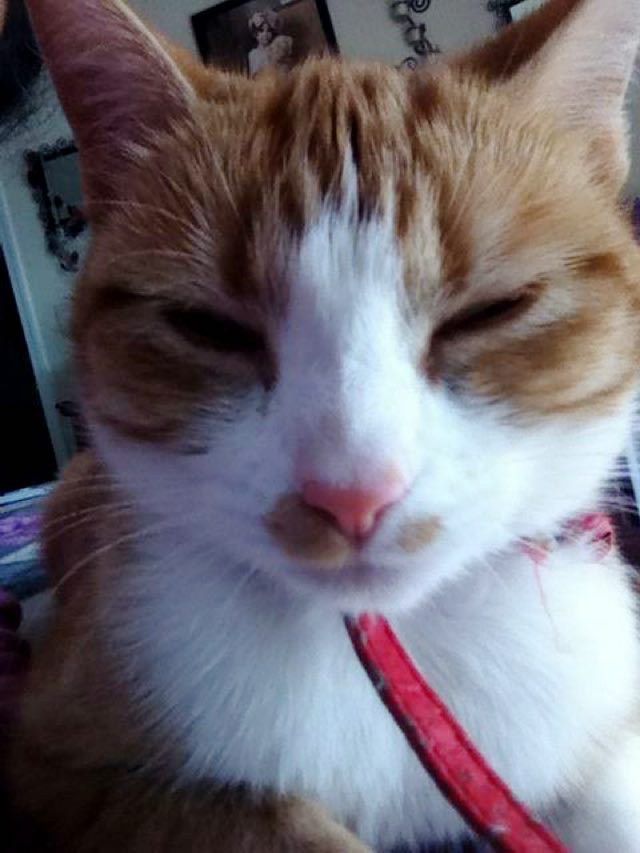 Nala, an outdoor cat, frequently played outside. Little did her owners know, she was also spreading some love and comfort to a neighborhood couple whose cat had died that year. Nala's human family found a note on her that said:
"I don't know who this cat belongs to, but she comes and visits us every few weeks. She'll meow outside our backdoor until we let her in; she… walks around the house like it's hers; waits at the fridge until my husband and I feed her bologna. She doesn't like soft cat food very much! We look forward to her visits. We lost our 21-year-old cat this year."
6. Kuli, the one-eyed surfer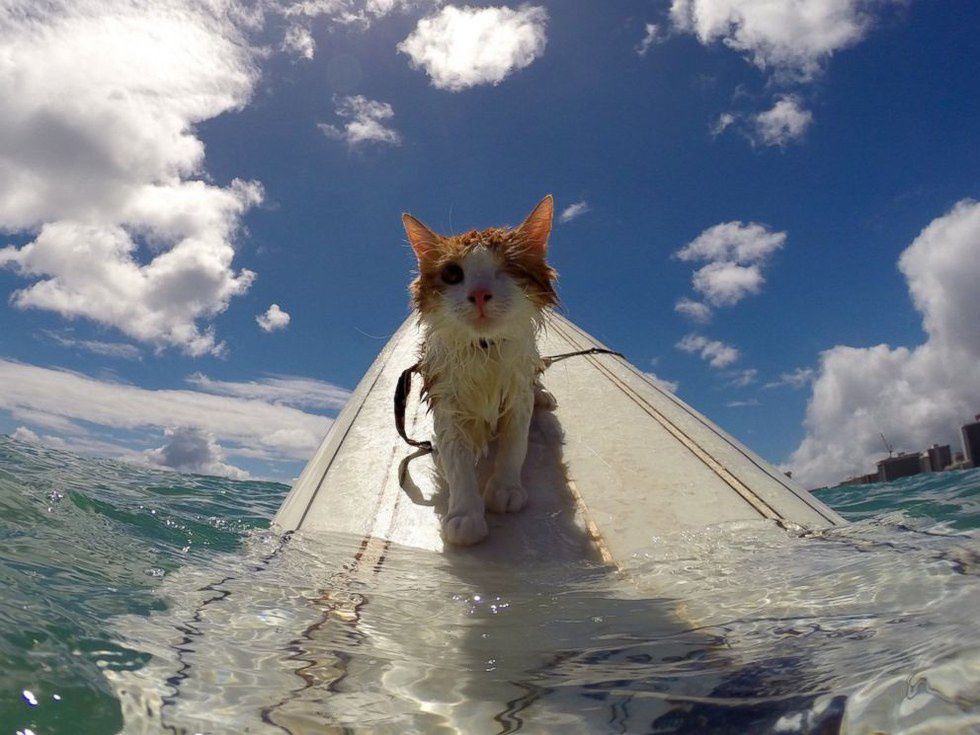 I admit that I have never surfed in my life, but there's a cat out there who's a pro! Kuli had to have his eye surgically removed when he was a kitten but was able to develop a high water tolerance because he had to be washed frequently after his surgery. At six months he learned how to surf with his owners Alexandra and Krista.
7. Jessie, the cat who walked 1900 miles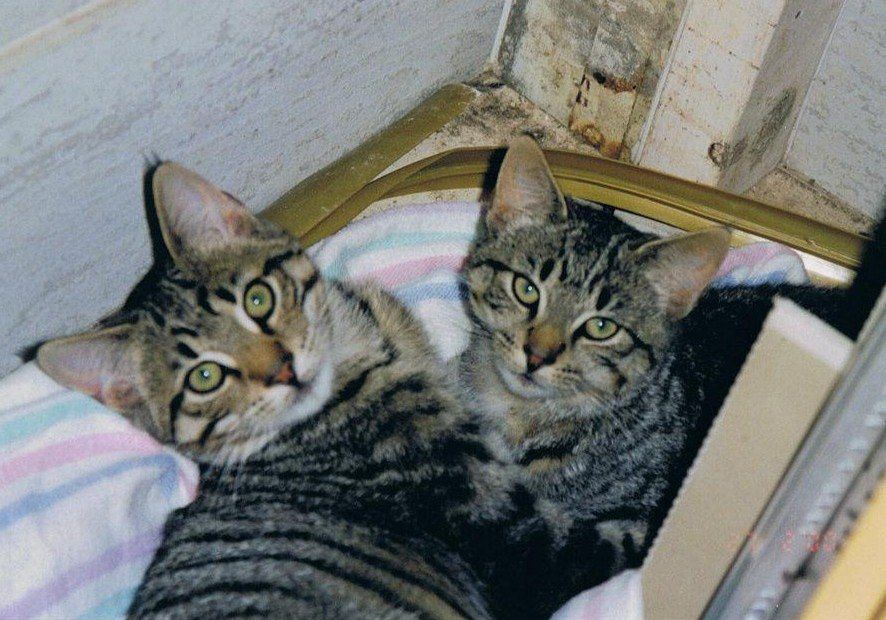 Jessie traveled more than three times The Proclaimers vowed to for love. Jessie and Jack (Jessie's brother) were inseparable since their birth. Their family was planning to move across the country when Jack suddenly disappeared. After a few months, the family decided to move anyway, taking Jessie with them. Jessie, however, was not about to leave her brother behind so she traveled back home through the wilderness of the Australian outback. They were reunited at their old farm, where they still remain with the new family who owns the farm.
8. Tara, the hero
Tara's story is an incredible. Her owner's son was riding his bike on the driveway when a stray dog suddenly appeared and attacked him. Before his mom could get to him, Tara bravely ran out and pushed the dog and ran after him. Luckily the event was caught on video, giving Tara the fame she deserved.
9. Teddy, the therapy cat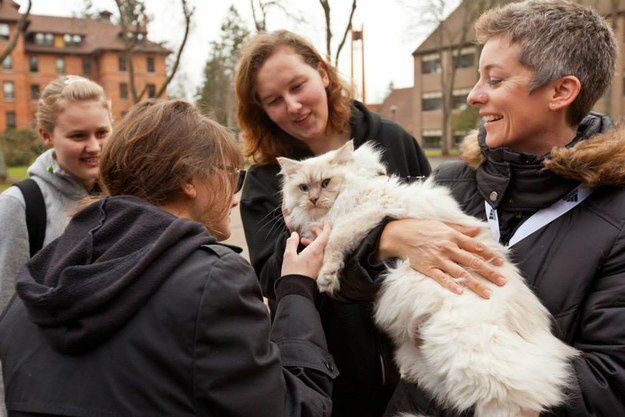 It's likely you've seen therapy dogs on campus, but what about therapy cats? Teddy is a large, fluffy rag doll cat that loves to be held and cuddled. His mere presence alleviates stress and brings smiles to endless faces. He was most recently spotted at Pacific Lutheran University during their finals week.

10. Luke, my cat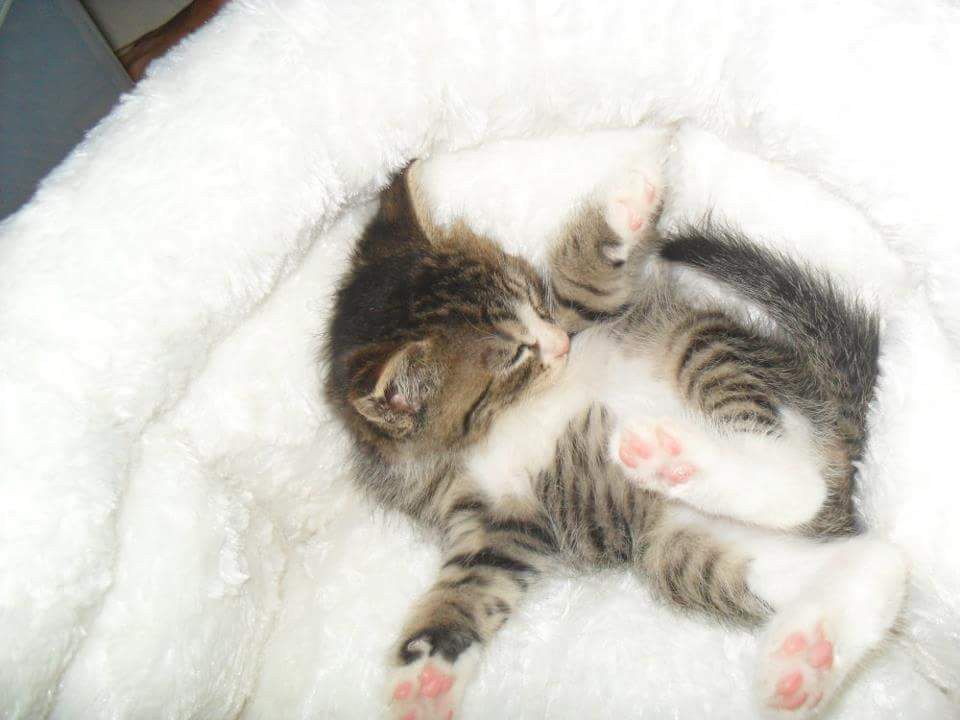 Whether it's through his eternal beauty, his endless cuddles, his little kitty kisses, or his positive aura, I would be nothing without my special boy. My heart will always belong to him regardless of the miles that often separate us. He inspires me everyday, like every cat inspires someone.