Ding! Ding! Ding! My phone went off notifying me of a text. I clicked the button to see who was texting me and was surprised to see that it was Audrey, a friend of mine that I don't get to see very often. I had texted her a few days earlier because it had been several weeks since we'd seen each other and I wanted to get together. "Do you have any plans tonight around like 9:00?" the text read. Well this is random, I thought. "Ummmmm, nope why?" I responded. It was the 4th of July and I was just relaxing at home. My family and I already did our long weekend celebrations so I didn't actually have any plans on the colorful night of fireworks, barbeques, pool parties, and American flag dessert.
"I'm going to look at fireworks in Tempe and would love for someone to drive with me to the party. Thought it would be fun to catch up with you!!" Audrey replied. A few hours later Audrey and I were carpooling to the party while catching up with each other's lives. I got to meet her crazy awesome church friends and watch fireworks from a great view. My 4th of July turned out to be a lot more exciting than I planned and it was all thanks to my friend who asked if I was doing anything.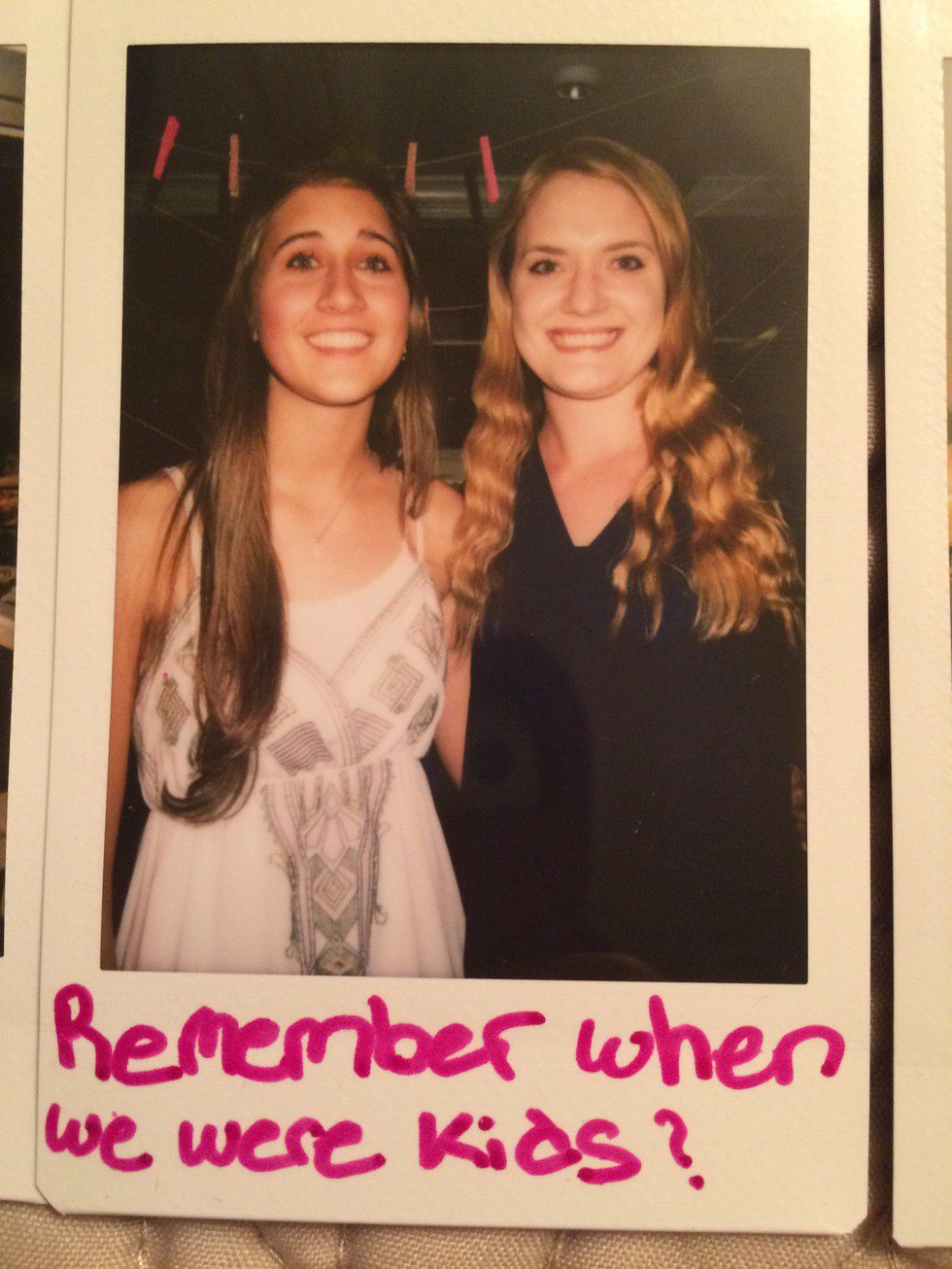 Audrey and I have known each other since we were toddlers. For the longest time we went to the same church and same homeschool group so we saw each other all the time. Even though I'm two-and-a-half years her elder that didn't keep us from having a wonderful friendship when we were younger. But as time went on and we started getting older, life took us in different directions and we didn't really see each other for several years. It wasn't until I was in college and Audrey was finishing high school that we started hanging out more. Due to the fact that we spent much of our growing up years together, it was easy to reconnect and remember the good ol' days.
That is the joy of knowing someone for years and being good friends with him/her. You can be apart for years, but always come back to each other. Yes, things change, but that doesn't mean everything is different. I'm still the crazy girl that Audrey grew up with and Audrey is still the sweet girl that I remember from all those years ago. We're young adults now, navigating the real world and slowly discovering the plan God has for our lives. What makes it so special is that we can do this together and be there for each other. After all, what are friends for?