A three-and-a-half-hour runtime. Nine Eras. Eleven outfit changes. Three surprise songs. Zero breaks. One unforgettable evening. In the past century, no other performer has put on an electric performance quite like Taylor Swift, surpassing her fans 'wildest dreams'. It is the reason supporters keep coming back to her shows each year. Days later, I'm still in awe of the spectacle 'Miss Americana' puts on every few days in a new city. And, like one of Taylor's exes, has me smiling as I reminisce about the memories of the night we spent together.
Swifties from around the Delaware Valley flooded South Philadelphia for a three-day Swift-a-palooza, with many bejeweled in 'style' from head to toe, symbolizing the eras of the Reading, Pennsylvania natives' decade-long career in the music industry. Fans camped out overnight just to get their hands on the tour's well-made merchandise to commemorate the upcoming evening. You could feel the anticipation building inside and outside the sold-out stadium as Swift was set to take the stage hours from showtime.
Fresh off a Grammy nomination for song of the year, GAYLE was first to open the tour with seven genre-blending selections that had a large majority of fans rise to their feet. The 'abcdefu' singer had such poise and pureness in her vocals, and the chemistry between her bass player and drummer was unmatched. My favorite part of her set was a rock-infused tribute to Elton John's 1973 iconic hit, 'Bennie and the Jets'. It's a tough song to cover, and GAYLE did it justice and more.
Phoebe Bridgers followed moments later, dressed alongside her band in their signature black skeleton suits. Bridger's folk-infused hits were a delight to hear live, and I love the storybook visuals that portrayed how each song felt like a new chapter in her life. Matt Healy, frontman of the 1975 and Swift's rumored-to-be boyfriend, was on guitar for the entire set, which was a surprise to the audience.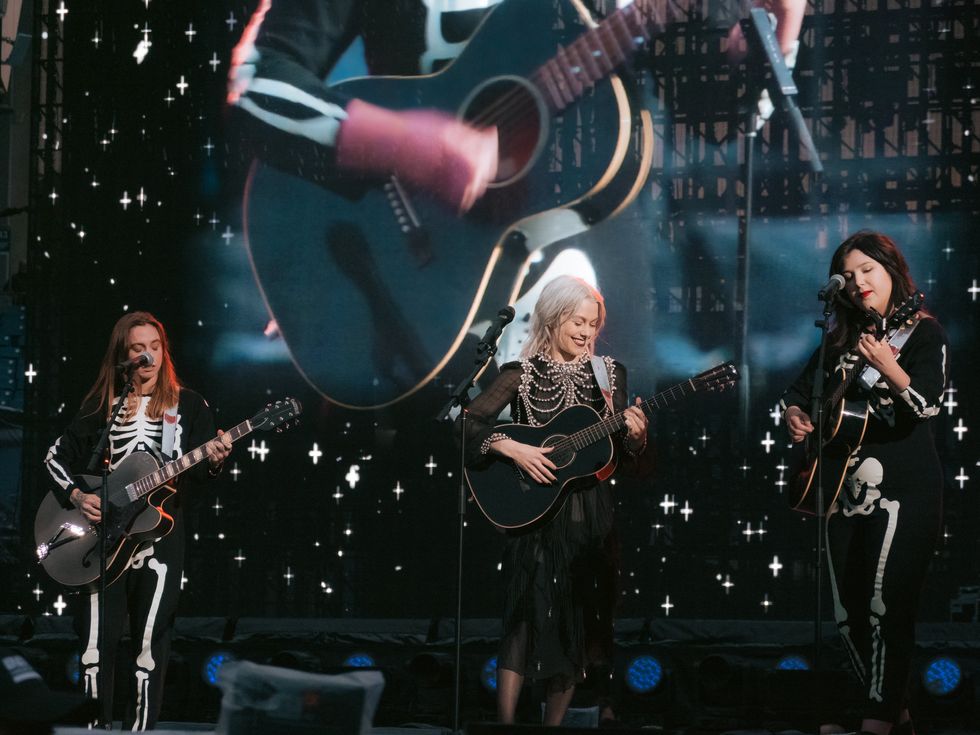 With a 46-song set spanning the 'eras' of Taylor, the twelve-time Grammy Winner took fans on a musical journey through her dozen album discography, beginning with Lover and ending with her latest album, Midnights, released late last year. It's been nearly five years since Swift performed back in her hometown with her Reputation Tour in 2018. Since then, she has released four projects and two re-recordings of her albums Fearless and Red, each of which has never been performed live until now. In a previous interview, Swift said she wants fans who have seen her previous shows to have a completely different feeling each tour, and this statement couldn't ring more true. She knows what the fans want 'all too well'. And unsurprisingly, Swift and her team have outdone themselves once again. The tour is a testament to Taylor's pure genius and a creative visionary mind, bringing her songs and sets to new heights in imaginative fashion.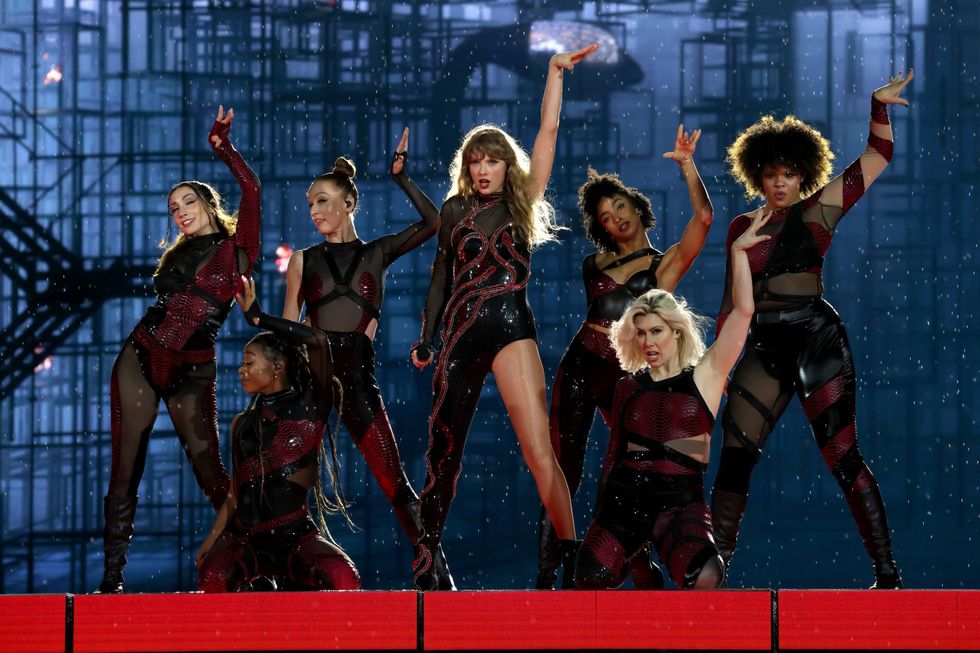 It's so fascinating to see live how strong the connection is between Swift and her fans. Unlike some of her colleagues in the industry, Taylor has songwriting credits on each of her timeless songs, focusing on topics such as heartbreak, depression, and childhood innocence. The personal anecdotes and honesty in her music make fans feel like they know her through her art of songwriting. Even with over seventy-thousand in attendance, Taylor made each fan feel like they were seen and heard as she gracefully danced her way around the stage, waving and blowing kisses to everyone she could see in her field of vision. From beginning to end Swift had such swagger and charisma on stage. She was born to entertain, and the audience was bedazzled by her presence.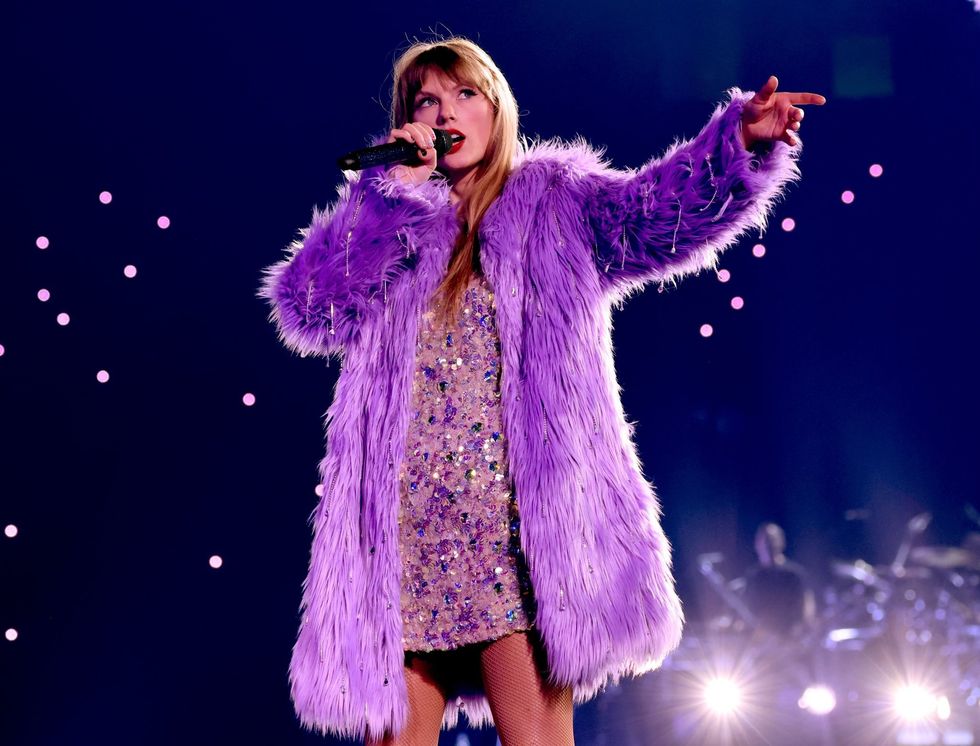 Fans had immense energy from start to finish, singing every word and ad-lib as if they wrote it themselves. Mid-way through the show, fans gave Swift a rapturous ten-minute standing and cheering ovation that was loud enough to hear miles down the road. Taylor matched the energy and more and was filled with so much vigor and vibrancy in her performance. She took time throughout the show to speak directly to her fans with humble, down-to-earth interactions.
"Hi, I'm Taylor. Whether or not you intended to, you've ended up at my hometown show. I grew up right down the road.", Swift said. Wearing a sparkling gray dress and matching boots, Taylor kicked off the show in her Lover Era with 'Miss Americana and the Heartbreak Prince' as her backup dancers paraded around her in elegant peacock-esque outfits. The visuals made me feel as if I was in the clouds as Swift danced on a box that rose above the stage. Swift seamlessly transitioned into her hit 'Cruel Summer', and the stage was filled with purple and pink aesthetics that looked like milky ways in the night sky. My favorite song of the Lover Era is by far 'The Man', a song about the mistreatment between men and women in our culture. With a creative three-story office set, upbeat liveliness from Swift and her suit-wearing dancers, and dramatic facial expressions, it felt as if I were inside one of her music videos.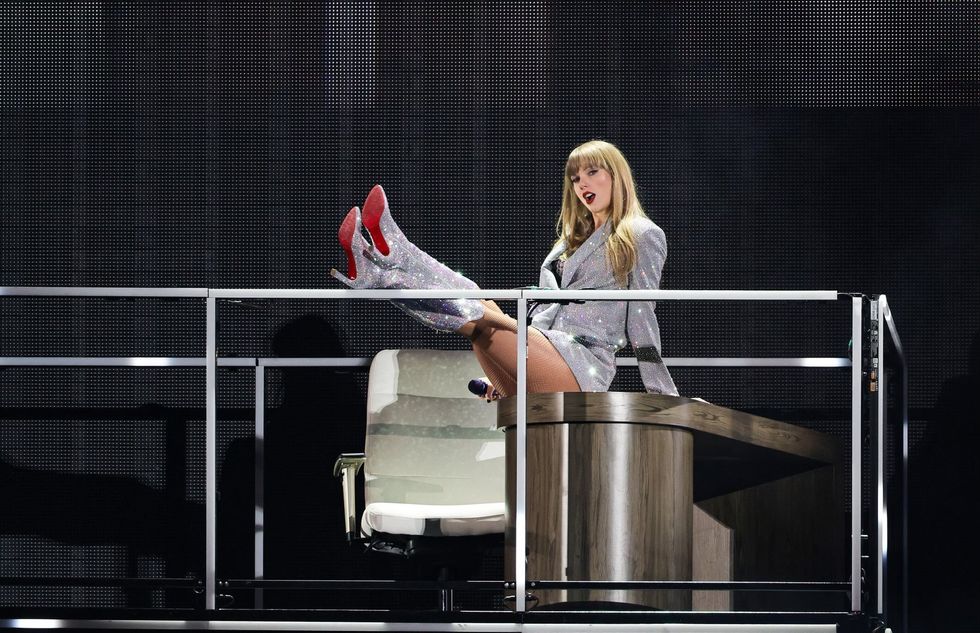 Each Era felt perfectly timed and refreshing with new costumes, vibrant aesthetics, set design, and song choices, with the production quality of a broadway play. While I thought each Era brought something special, my personal favorite was Red. Sprinkled in with upbeat jams like 'I Knew You Were Trouble' and 'We Are Never Getting Back Together', Taylor brought Phoebe Bridgers back on stage to sing their duet of 'Nothing New'. Their soul-stirring voices were succinct and in perfect harmony as they ricocheted throughout the stadium, and I don't think there was a dry eye in the building after it was over. Taylor ended the set with her ten-minute version of 'All too Well', and the song gave me chills to hear live. The LED light-up bracelets given to every concert-goer transformed the stadium into a sea of red that looked like twinkling stars. If this is what heaven feels like, then I can't wait to go.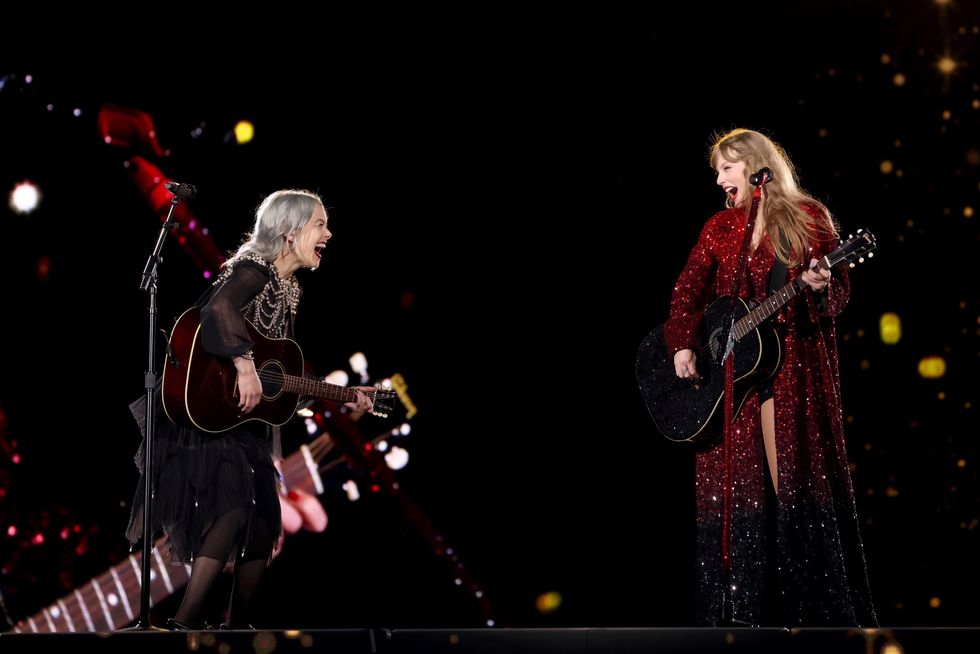 The Eras tour is a dazzling delight, a first-class concert experience that is pure euphoria, bliss, and happiness. It's a must-see show that will make everyone who witnesses it leave feeling '22'.