After three long years, Taylor Swift is back. Gone are the sparkly dresses, red lipstick, and happy-go-lucky pop songs that have painted Swift's sparkly clean image as a doe-eyed country girl. Gone are the teardrops on her guitar, blonde curls, and little black dress. Because Taylor can't pick up the phone right now. Why? Oh that's right— she's dead.
For those who have been living under a rock for the last three years or simply don't care, let me briefly summarize the major events in Swift's life that has led to her drastic transformation. After what initially seemed to be an unexpected but amicable split with Calvin Harris, Swift was photographed with actor Tom Hiddleston in Rhode Island not long after Harris tweeted that he and Swift was "still friendly." Pictures of the former couple then started to disappear on both celebrities' social media accounts, and the angrier Harris's tweets got.
A few months later, Harris released a hit new song called "This Is What You Came For" featuring Rihanna. Under the pseudonym Nils Sjoberg, little did fans know that the song had actually been penned by Swift herself, causing Harris to react angrily to the backlash after the reveal.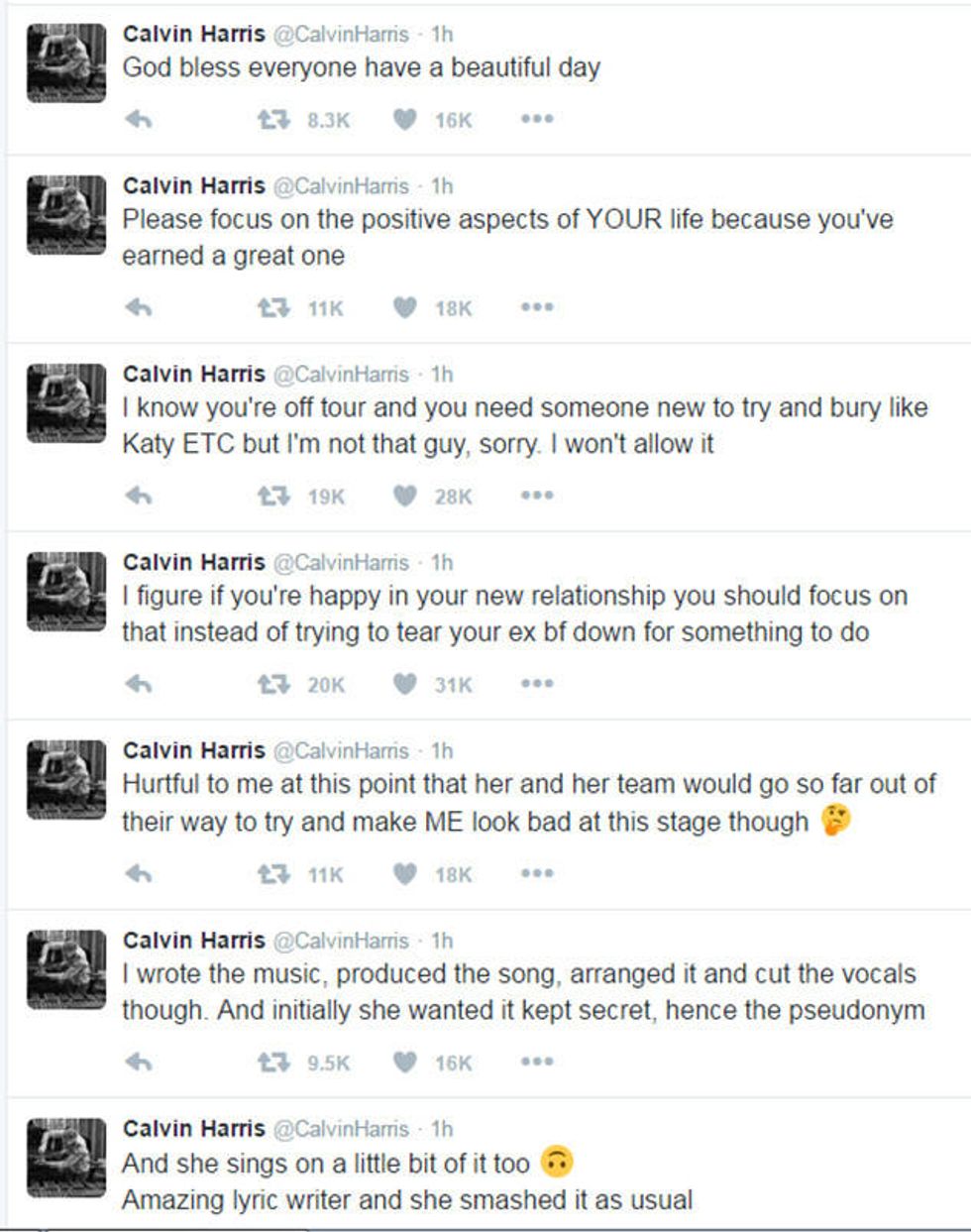 The long-running feud between Swift and Perry was also brought to attention once again (this won't be the last time) when Katy Perry tweeted a gif of a smug Hillary Clinton.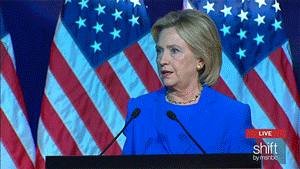 To add fuel to the fire, Kim Kardashian released a Snapchat video of Kanye West on the phone with Swift, verifying that Swift had given permission to West for the "Famous" lyrics he had written about her.
"For all my Southside n—– that know me best / I feel like me and Taylor might still have sex. I made that bitch famous."

Taylor responded by uploading this message on Instagram.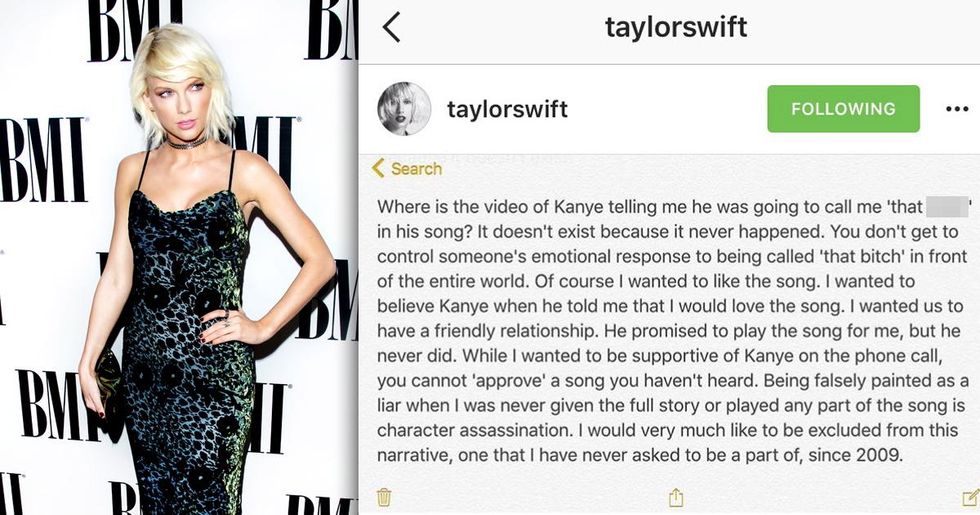 Ever since the reveal, Swift went on a yearlong hiatus, posting on social media merely to give support to her fellow friends and eventually winning the DJ groping trial. It was not until the solar eclipse occurred when she introduced to the world her latest song and
music video "Look At What You Made Me Do."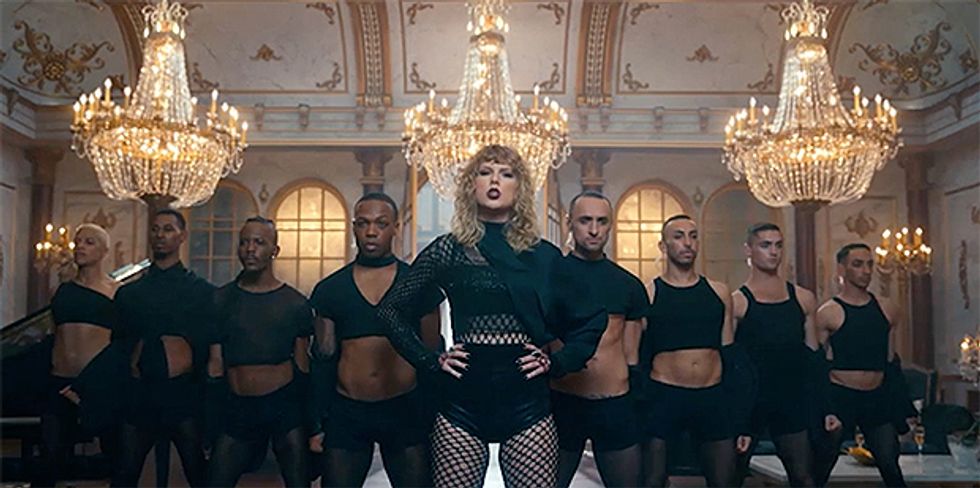 It suffices to say that she pretty much nailed it.
From the symbolic one-dollar bill she'd won from the DJ groping trial to the Nils Sjoberg gravestone, it is safe to say that there was nothing coincidental about any of the content in her new music video. Other things to look for in the video are her "Out of the Woods" blue dress that she dons as a zombie, the 12 snakes that by Swift's throne (the 13th being her), the Julius Caesar and Brutus backstab reference, the blank-faced squad reference, the "I Heart TS" T-shirt that her background dancers wear, and of course, the satirical (and outrageously clever) ending where she has a conversation with multiple past versions of herself, sending a message to everyone that she knows what people have been saying about her all these years and refuses to let anyone, even herself, drag her down because of it.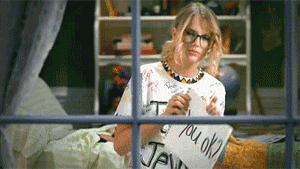 Over the years, I have had mixed feelings about Taylor Swift. Of course, I don't know her personally, but the one thing I have to admit is that I have grown up listening to her songs. I heard her song "The Best Day" for the first time ever while sittingin the backseat of my mom's SUV one day, thinking about what a rough day I'd just had in the fifth grade, and appreciating how great it was to know that I wasn't the only one feeling that way. Nine years later, I found myself typing "Shake It Off" into the YouTube search engine after what was a particularly upsetting day (even after hating how bubbly the song was at first).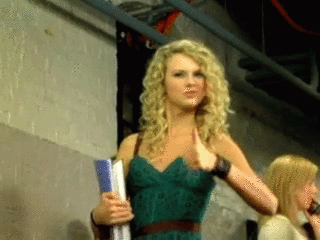 Has Swift done some questionable things over the years? Yes.
Am I writing this article with the agenda of absolving Swift of her questionable deeds? No. Not that Swift would seem to care anyways. So why am I writing this article? Well it's because I'm bored and a procrastinator— unfortunately.