Spring Break is just around the corner, and last years swimmie has seen its time. The bottoms are saggy, and the top doesn't have padding like it used to. Don't worry, though, this list will provide the latest trends and lowest prices for your Spring Break fashion emergency!
---
1. Plunging Ruffles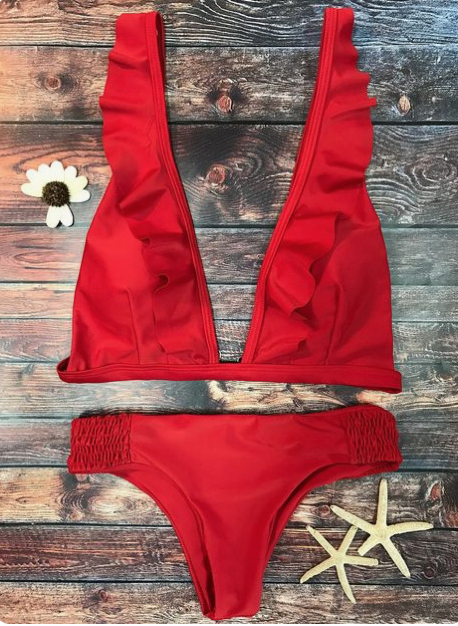 This cute bathing suit features a plunging front, lined with ruffles. The best part about it though, is that it's only $19.99 from Zaful.
2. Lace One Piece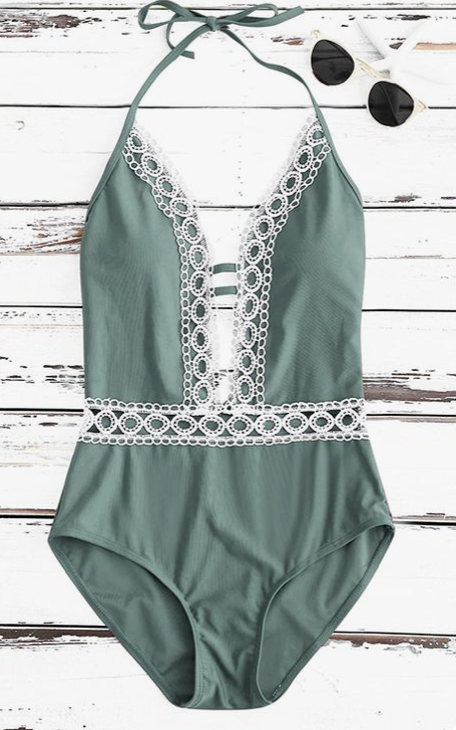 For all of my one piece babes out there, this one gives you all of the coverage without looking like a polyester sack. The lace details give it that extra oomph, and its only $16.77 from Dresslilly.
3. Knotted Plunge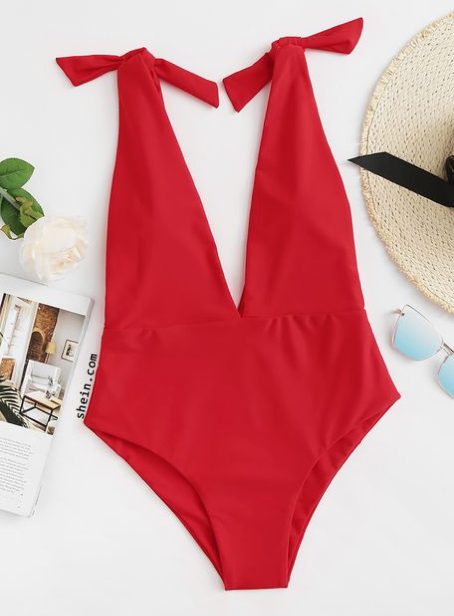 This one is very similar to the first bathing suit, but the simplicity in it is striking. For this lovely knotted plunge bathing suit, you can find it on Shein for $14.00.
4. Pastel Cami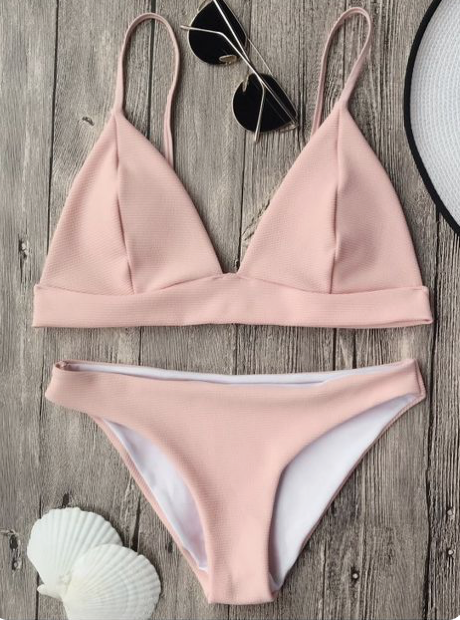 Personally, this is one of my favorite styles of swimsuits. You could wear this to the beach, the pool, or even a waterpark without worrying about a malfunction. This Zaful bikini set is only $18.49.
5. Knotty Hotty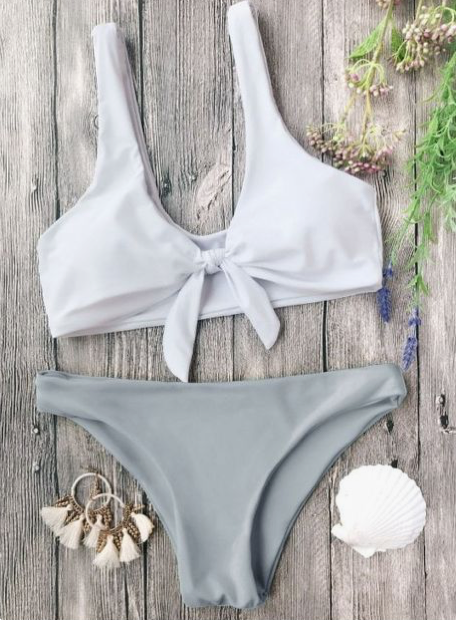 So, this is a cute bikini for those of us willing to show a little more skin. If you're confident, rock this Zaful suit for $13.49!
6. Stripes? Stripes.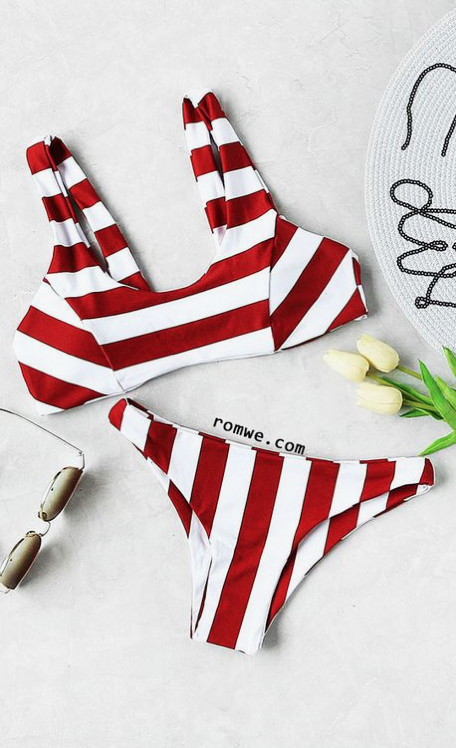 Stripes are the ultimate nautical trend, so this swimmie is the perfect one for your Spring Break beach trip! This one's from Romwe for $9.29.
7. High Tide Rise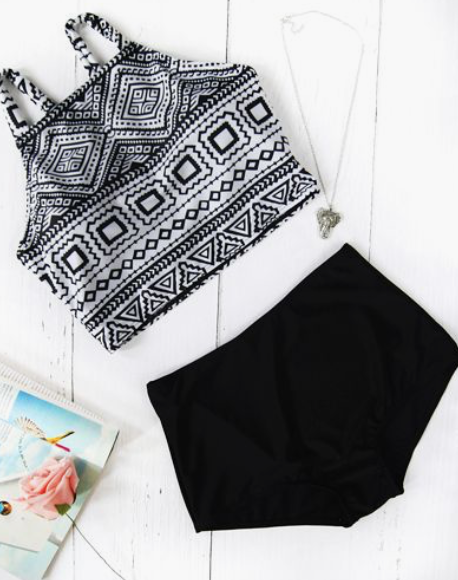 High neck and high waisted suits are perfect for waterparks, because they're super secure. So, if you plan on spending your Spring Break riding waterslides, you can get this suit from Fire Vogue for $18.99.
8. Smocked Bandeau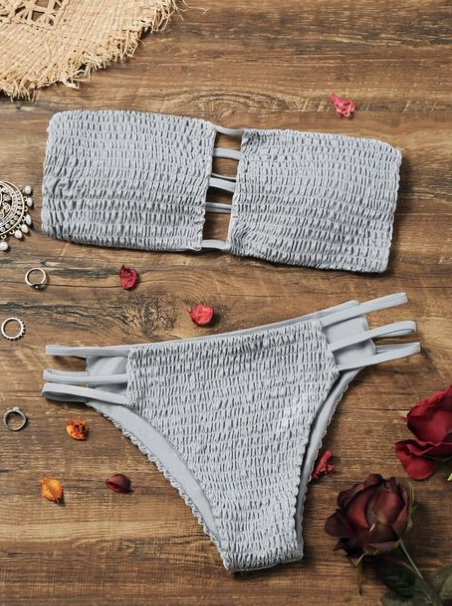 Growing up, my mother always put me in smocked dresses, which totally brainwashed me to hate it. Now, though, lots of trends center around smocked pieces, and I kind of love it. Zaful has this one for $13.99.
9. Floral Fun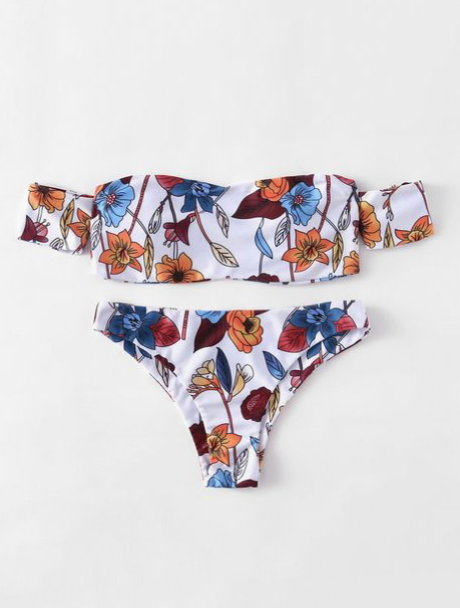 Although I love all of the suits listed, this is by far my favorite one! Personally, I love floral and think its perfect for your Spring Break getaway! You can find this one on Romwe for $9.79.
10. Triple Ripple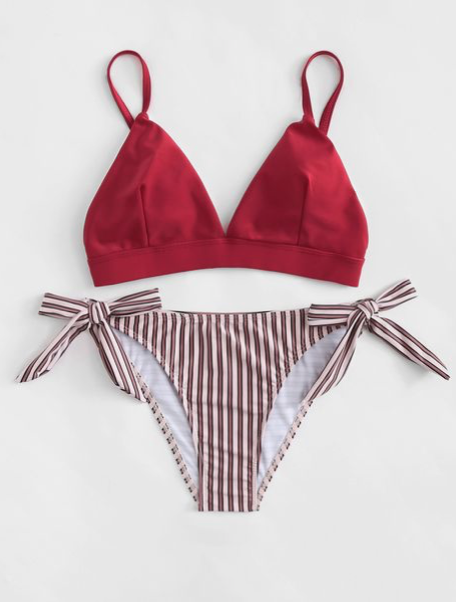 If you couldn't choose between #4, #5, or #6, this is the swimsuit for you! It combines the cami top, knots on the sides of the bottoms, and the stripes. This suit would look so cute while you soak up the sun during Spring Break! Get it at Shein for $13.00.
11. Strapless Floral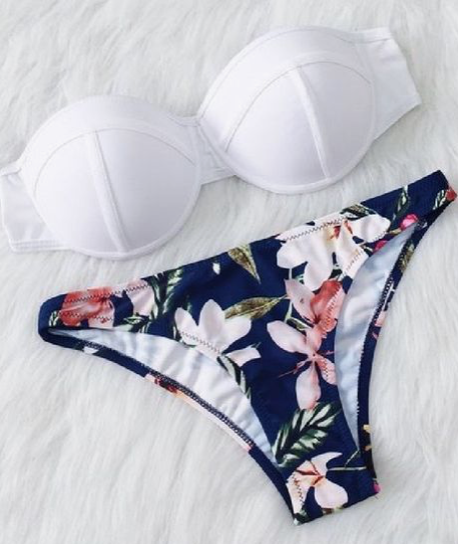 Again, floral is the perfect pattern for your Spring Break swimmie, but this option features a supporting strapless bra. If you're not a fan of tan lines from straps, this is great for you! Its only $19.99 from Lilly.
12. Smocked Cami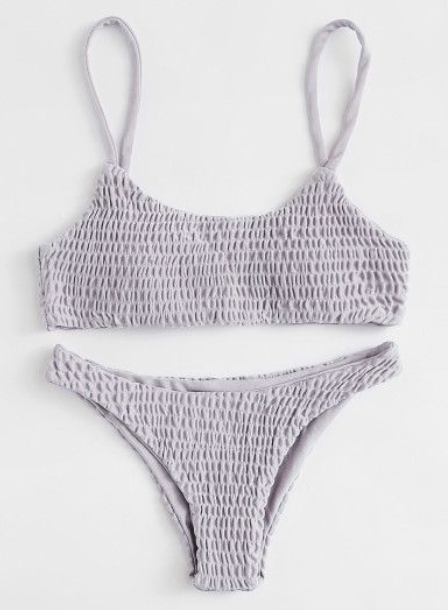 This is another suit that combines different styles, and is too cute! Shein has this one for only $11.00.
---
Now that you've got some options, choose the perfect swimsuit for your perfect Spring Break trip!