As I planned my trip to Iceland I was asked multiple times why Iceland? I explained that I wanted to see the natural beauty of the island that had been barely touched by mankind. Many people explained to me that I could see that anywhere, but until you actually go to a place that is less populated in person and more populated in mother nature you may not understand the beauty of nature. What I didn't realize was how shocked I would be in the reality of Iceland. I knew I was expected nature, but the beauty surpassed my expectations and these were the main reasons why.
1. Strokkur Geysir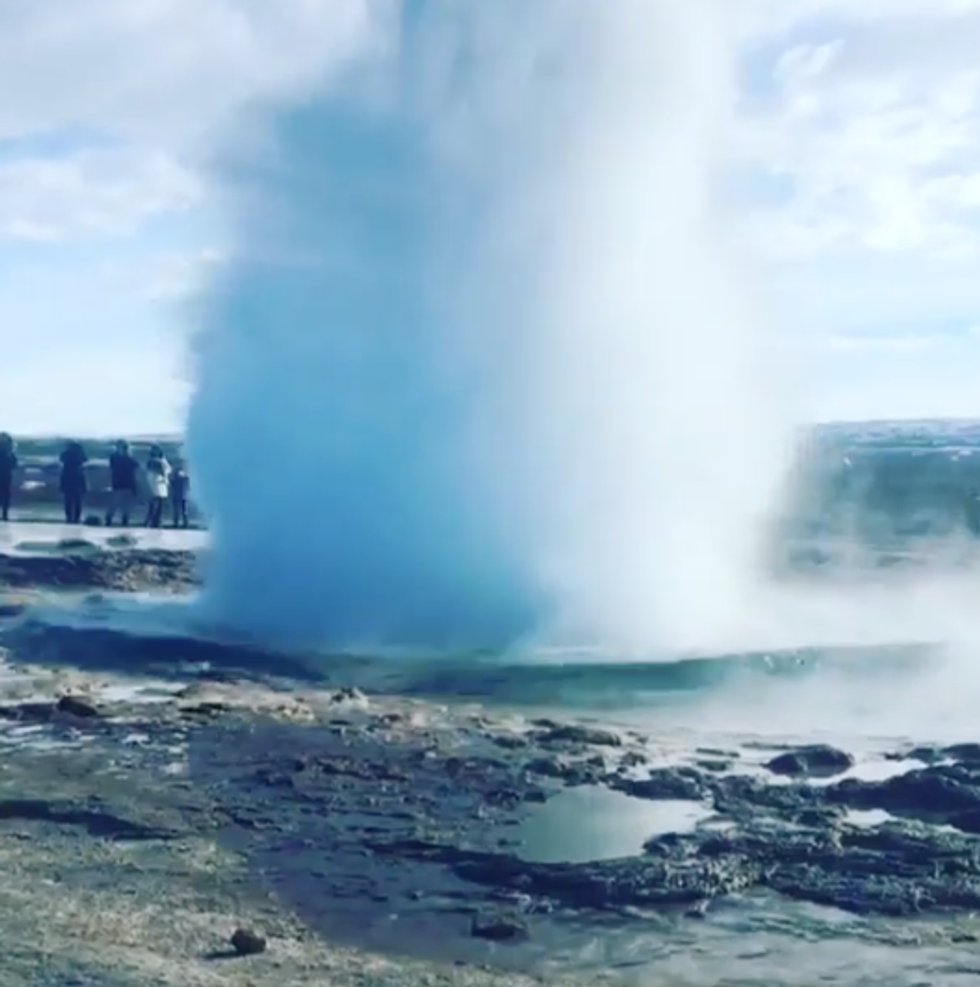 This Geysir is located in the Southern region of Iceland in a geothermal area. It erupts about every 7 minutes and just leaves everyone in amazement as it forms itself into a bulging bubble and bursts into the sky.
2. Skogafoss waterfall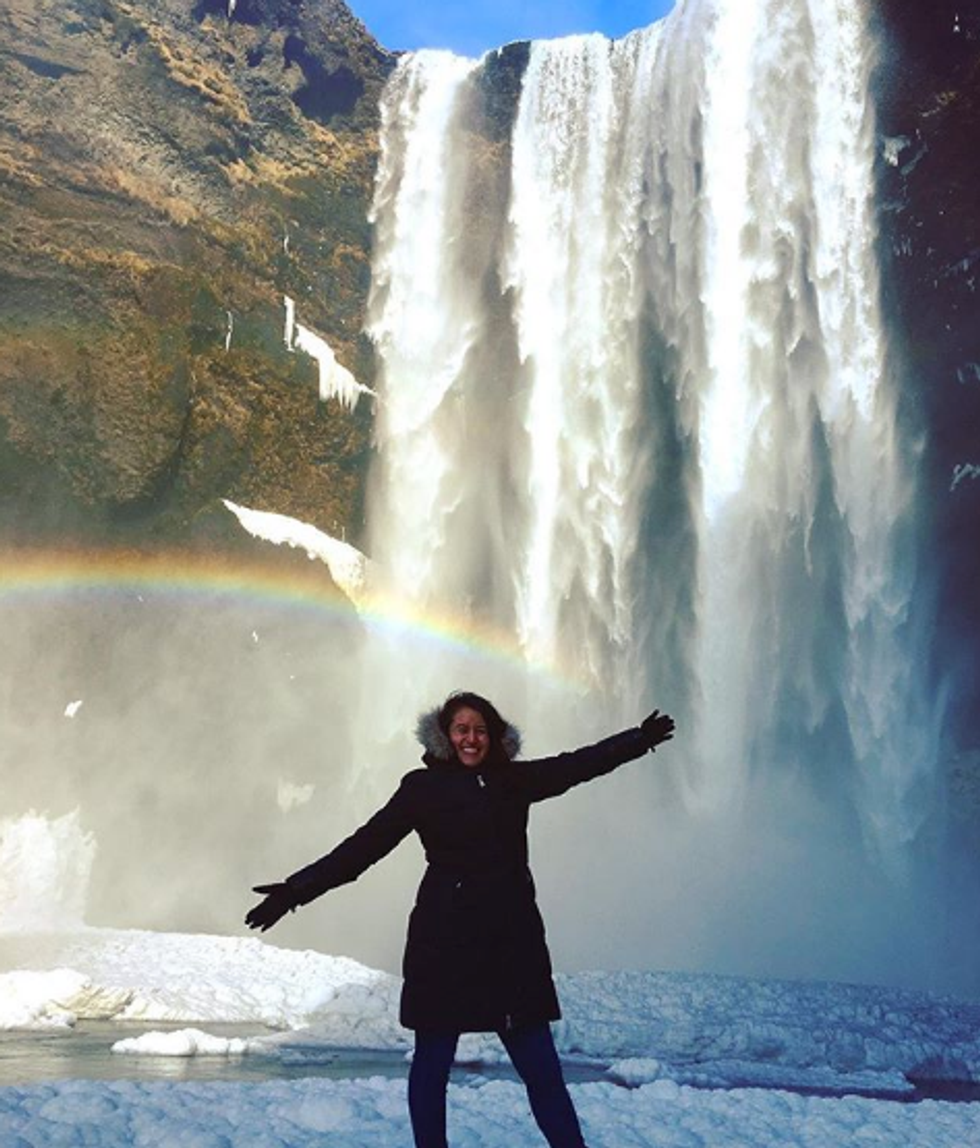 This huge waterfall was one of my favorites not only does it measure a 60-meter drop the land below it was straight out of a frozen wonderland. The rainbows that laid criss-cross around it also made this natural beauty that much more beautiful.
3. Myvatn nature baths


This nature bath is actually man-made, but the water within the bath comes from nature itself and is so soothing it's almost surreal.
4. The seals



This particular little guy was a rescue from a zoo that had no room for him. Watching these beautiful animals swim around and flop on land was just so entertaining and fun to watch. They are so cute and love playing in the water.
5. Old town style



I'm a sucker for old town style buildings. Iceland had many towns that still had beautiful buildings such as these throughout the island. In hopes of preserving history within the area
6. Northern lights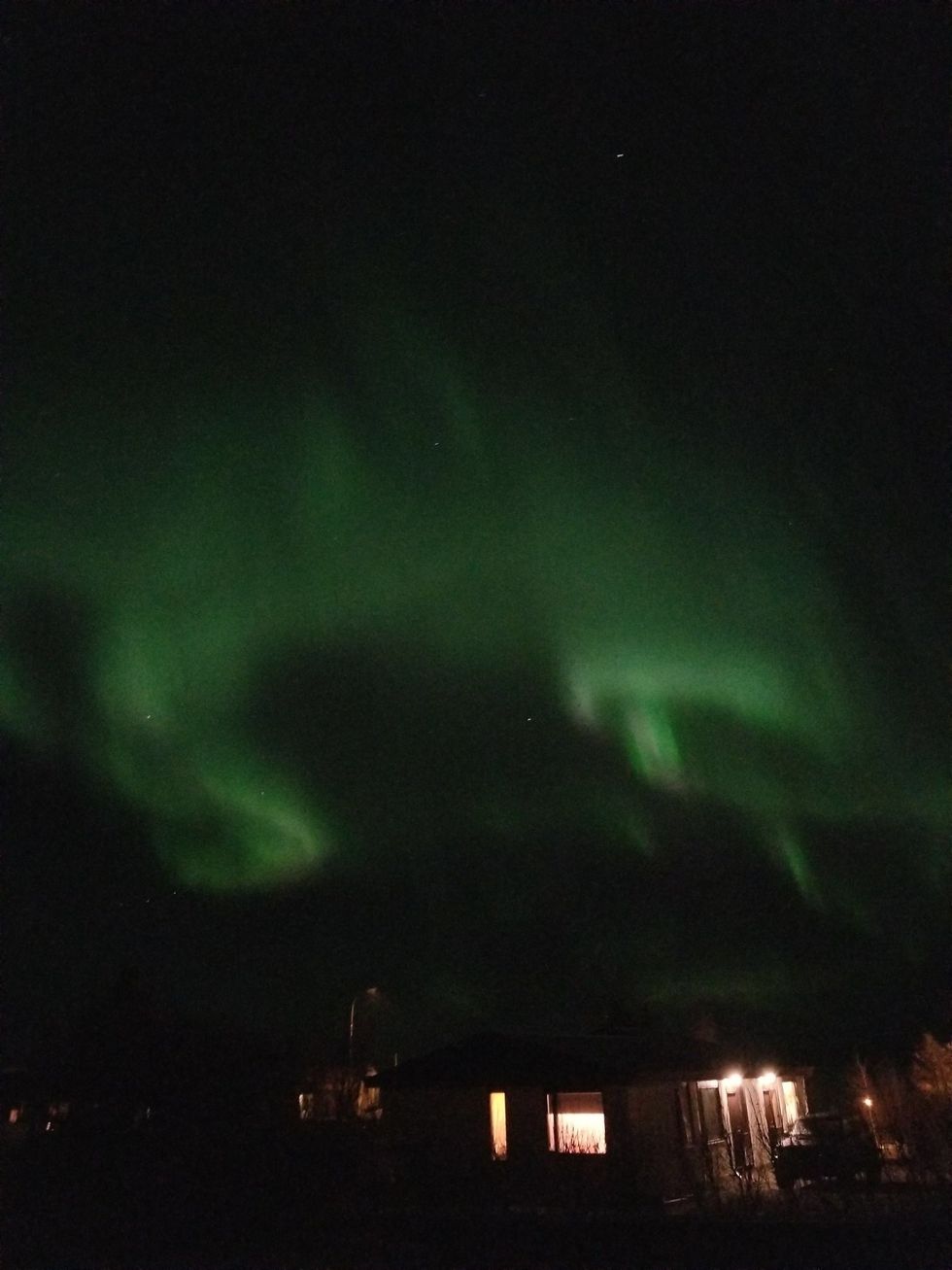 My favorite, the Northern lights. They were definitely a sight to see. I've seen them on T.V., in pictures, and have heard about how they dance in the pitch black night sky, but to watch that all with my own eyes was amazing. They flickered and danced and brightened the dark night sky. I recommend hunting these down at least once in your life.
Iceland has many beautiful hidden gems and I recommend it to those who love the outdoors, hiking, hunting for northern lights, and just breathing in the fresh air. It's a peaceful and beautiful place worth visiting.