These are tough days we are going through; much attention is absorbed by news of corruption, terrorism, questionable ethics, and the poor condition of the economy. In fact, our economy has been described as the worst recession since the Great Depression. Through the Depression, however, a source of hope was born. Jerry Siegel and Joseph Shuster created Superman in 1938 to give people an ideal to strive for, and to show the world that they could put their faith in a better tomorrow. Even almost 40 years after it was released, Superman: The Movie holds truths that we can similarly apply to this time in our history, so that we may find hope for our future.
1. To Treat Others With Respect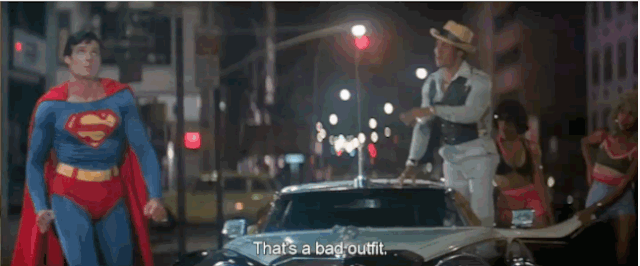 Clark rambles and gets in the way. It's what he does. But that doesn't stop him from apologizing (constantly) and using phrases like "excuse me" or referring to Lois as "Miss Lane," and his boss as "Mr. White." He even regards strangers with this respect, kindly telling a person that he had to be going so he could catch Lois from a helicopter. Now, if he can be polite under that kind of stress, maybe we could start making the world a better place by saying our "please's" and "thank-you's" through our own lives.
2. That Violence Won't Fix Problems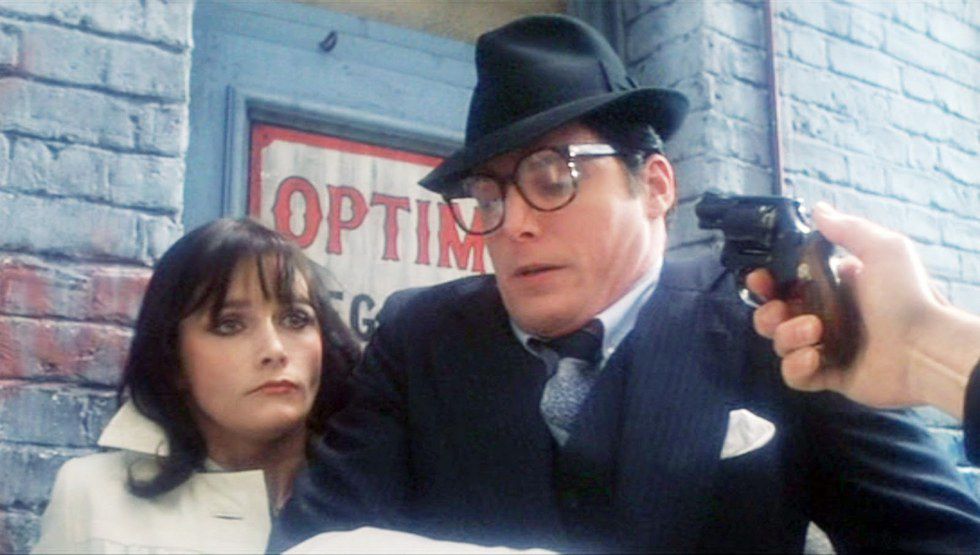 After his first day at the Daily Planet, Clark, along with Lois, gets pulled into an alley by a man with a gun. Nervous and frantic, Clark suggests that the man could not solve all of society's problems with a gun. Although the man shoots anyway, Superman's actions throughout the rest of the film indicate that he truly stood for peace; he never punches or even fights when threatened. We must remember that violence must be the absolute last resort. No one in America is a stranger to unnecessary violence that has cost the lives of innocent civilians, so we must remember this in trying to solve future disputes.
3. That Teamwork is More Powerful Than a Locomotive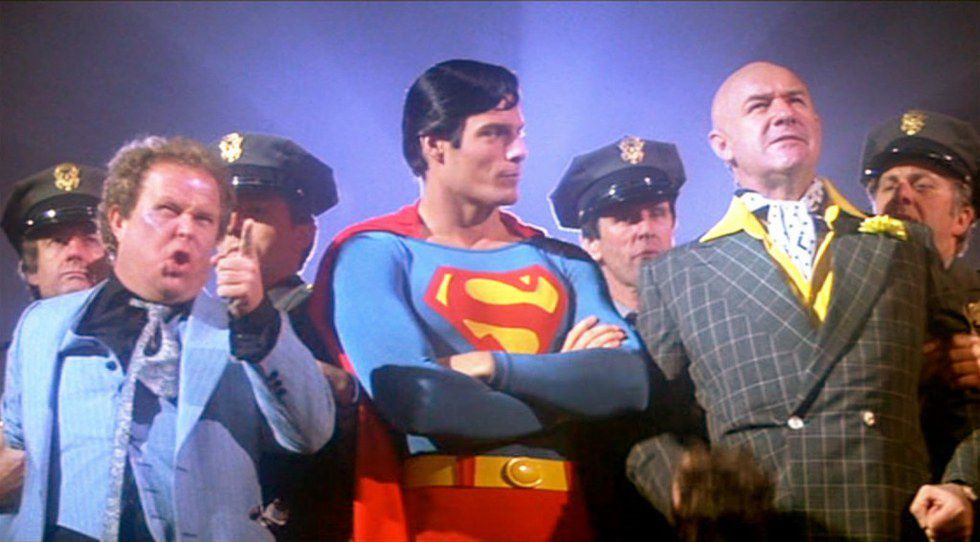 When a burglar loses suction (and probably control of his bladder) while scaling a building, Superman gladly catches him and dispatches him to the nearest policeman, who he addresses as Officer Mooney. In doing this, two individuals work together and manage to capture a suspected criminal. Similarly, Superman brings Lex Luthor and his minion, Otis, to a prison, where the warden thanks the Man of Steel for doing his part. Instead of simply accepting the gratitude, Superman humbly goes even further to thank the warden, and reminds him that they are all part of the same team. These instances show how society as a whole should be working to combat injustices, and how powerful teamwork can be in accomplishing a large common goal.
4. That No Job is Too Small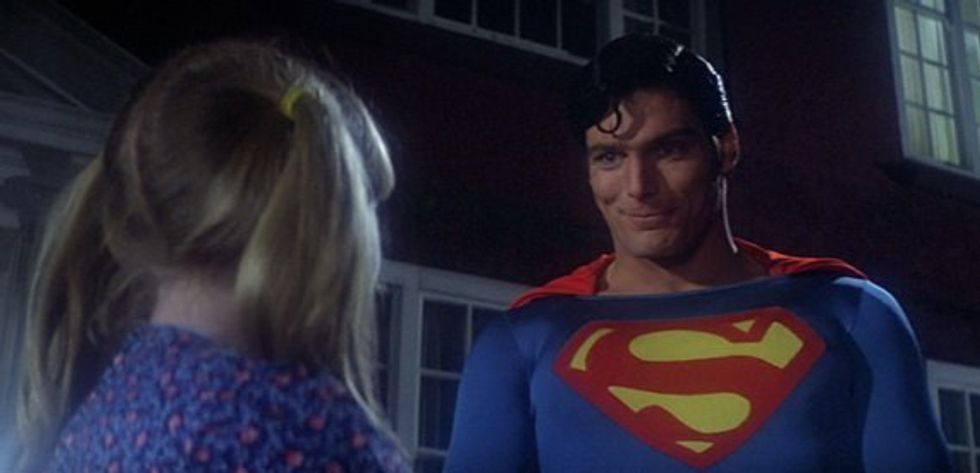 He saved Lois as she fell from a skyscraper. He stopped a burglar scaling a building. He provided the power for Air Force One to land in rough weather. He even landed a small yacht in front of the police station with a group of criminals trapped on board. But who is there when a cat is stuck in a tree? That sounds like a job for, well, Superman. There is nothing off limits to him, and he makes a difference wherever he can. If we did things that were within our power, but seemingly below us, we could further make the world a better place for those who might need their cat from a tree.
5. That You'll Understand Someday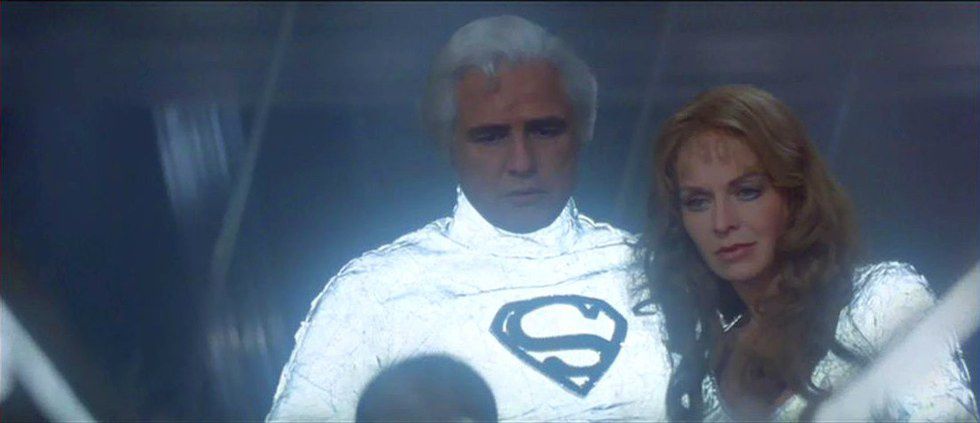 As Jor-El launches his son towards Earth, he bids baby Kal-El farewell. He tells Kal-El, who will grow up to become Superman, that he will always be with him and "the son becomes the father, and the father the son." Jor-El is trying to tell his son that although he wishes that he could raise him, he loves him too much, and must only leave him with his knowledge. This means also that Kal-El will see why Jor-El had to do this. While we may not understand it yet, our parents often only do what is best for us. We should have hope that one day we can understand their actions (no matter how crazy), so that we can make their strength own.
The times, like I said, may be rough. But that doesn't mean we don't have any hope of fixing them. With the right attitude, and a little teamwork, I'd say we could get the world to being, uh, swell.