Summer is not only my favorite season because of the weather, but because of the fashion! Here's how to make cool summer fashion the most fun!
1. Bathing suit.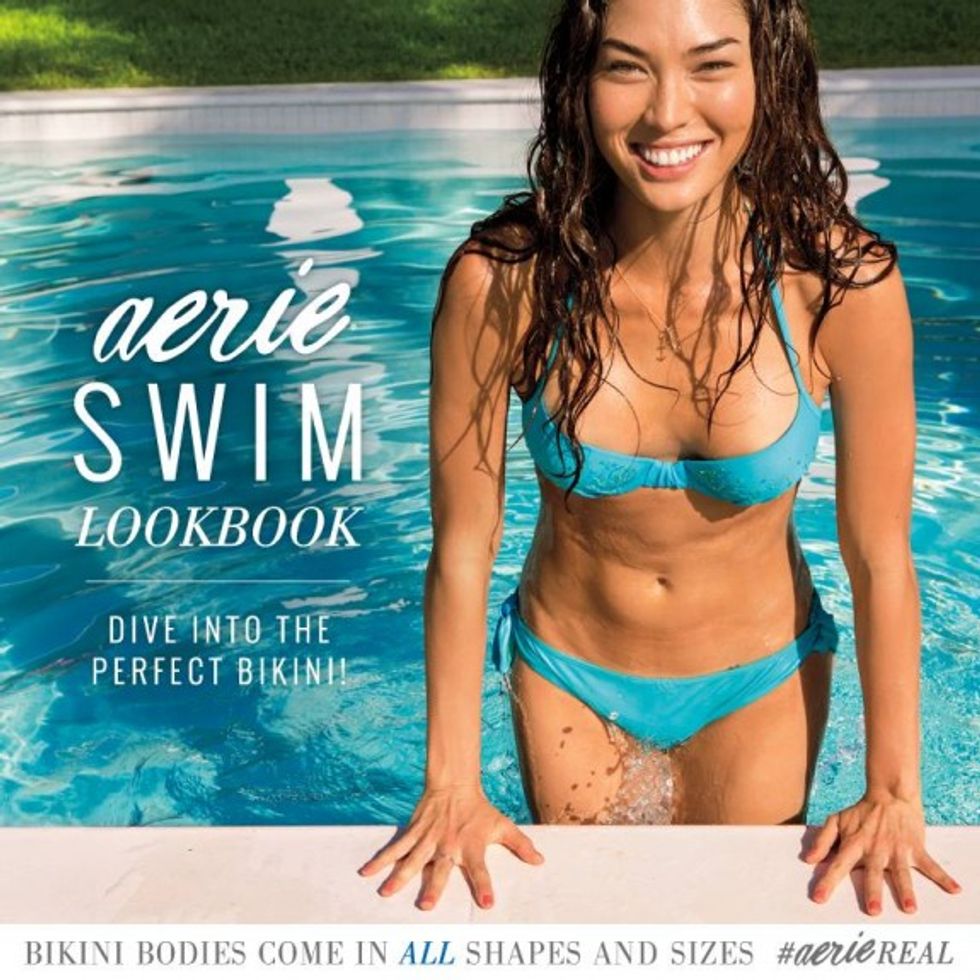 The basis of a cute summer wardrobe is a comfortable, reliable bathing suit that you feel confident in! Whether that's a bikini, one-piece, or somewhere in between, that's up to you! I recommend Aerie and Target for bathing suits. When bathing suit shopping, please remember that there is no such thing as a beach body. Wear what makes you feel good about yourself.
2. Flip flops.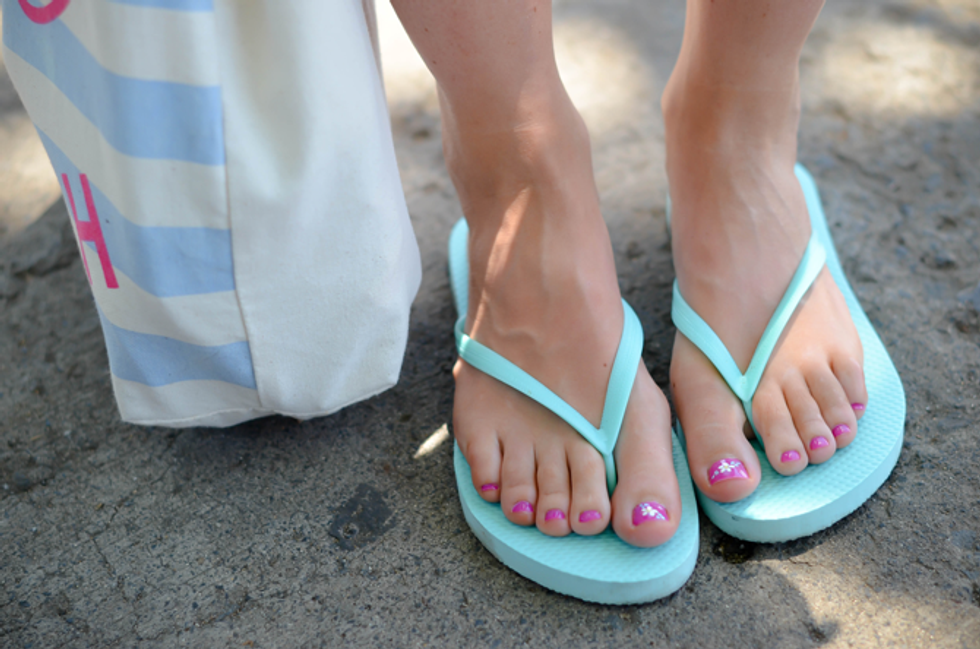 You can't be summer ready without a good pair of colorful flip flops (or four)! Old Navy sells flip flops for between $1 and $4, and they last basically forever. I have multiple pairs in multiple colors, and I wear them everywhere all summer long. They are comfortable and reliable, and they go with anything!
3. Rompers.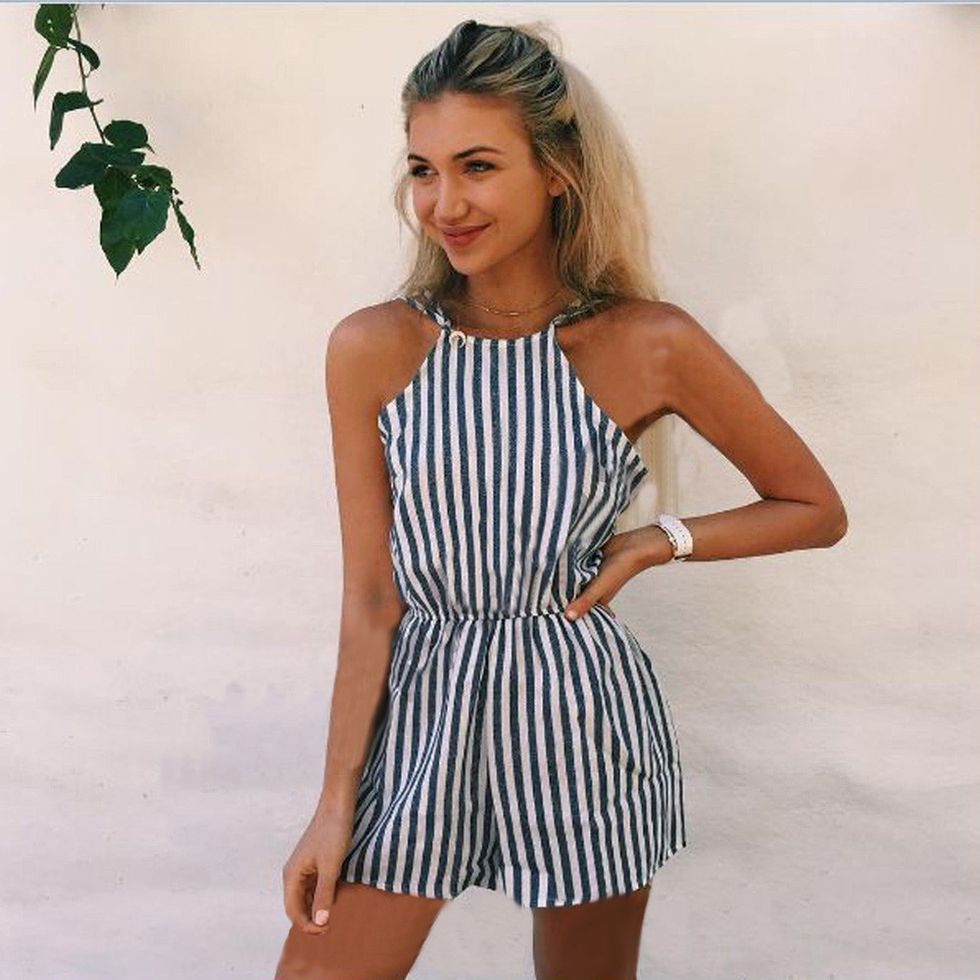 Rompers from Forever 21 are my go-to outfit in the summer. No matching tops and bottoms together required! It's so easy to throw on a romper, and they're so cute! They come high-necked, strapless, off-the-shoulder, and everywhere in between.
4. High-waisted shorts.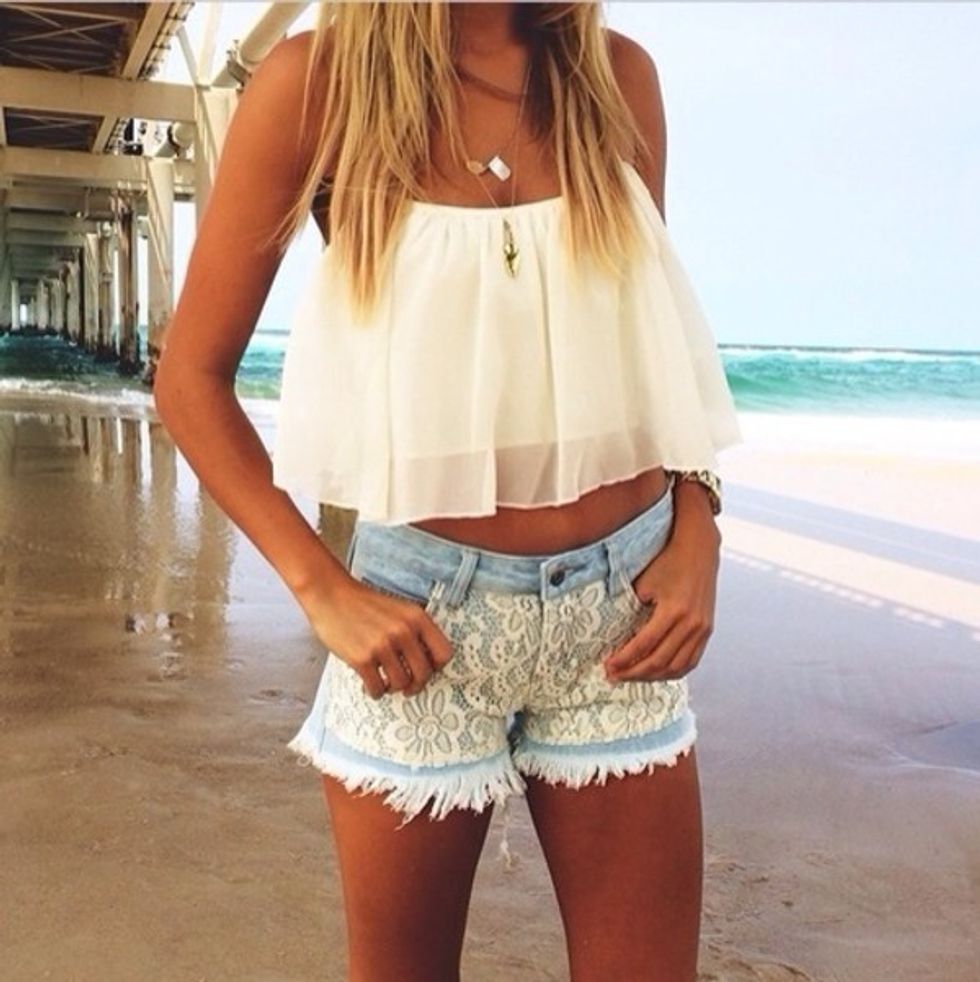 High-waisted shorts look great with crop tops and sweaters! I shop Target and Charlotte Russe for shorts.
5. Bralettes.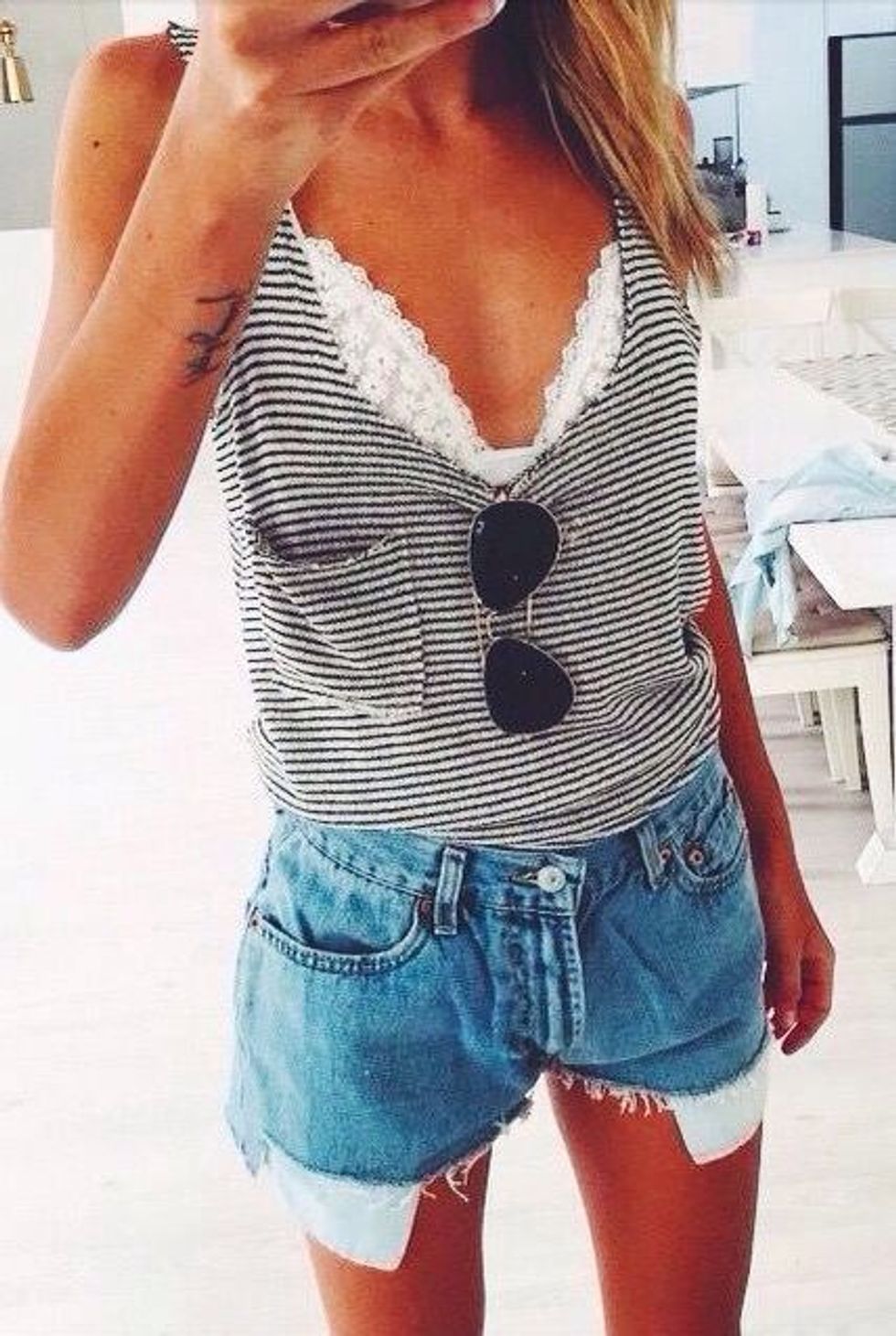 I will never stop singing the praises of bralettes! They are sexy, comfortable, and you can wear them with anything. I shop Aerie and Victoria's Secret.
6. Sundresses.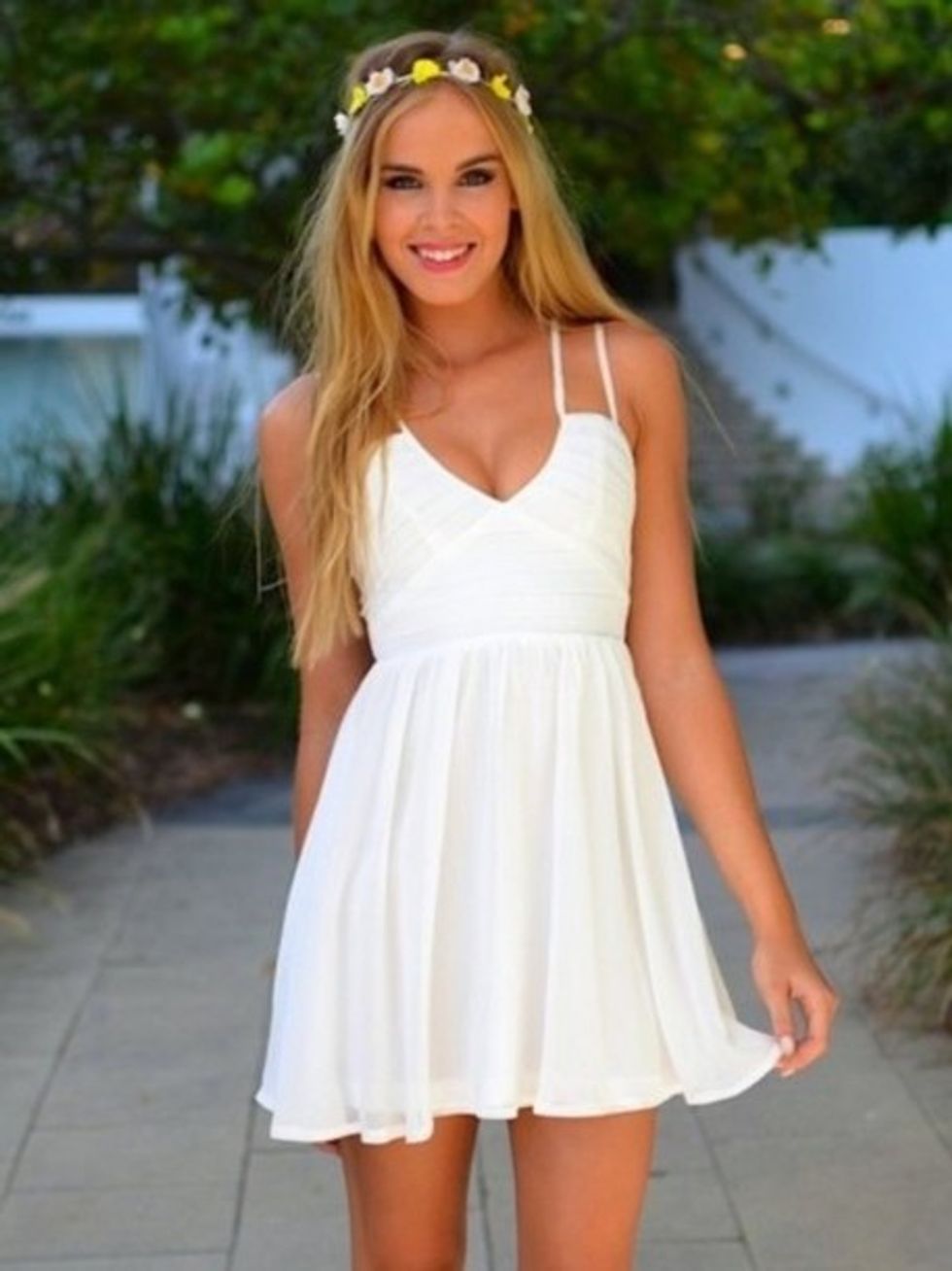 Nothing goes better with your fresh beach tan than a simple white sundress! Try T.J. Maxx or, my go-to, Forever 21 for light, comfortable sundresses. They look cute, and keep you cool in the summer heat!
7. Over-sized cover-up.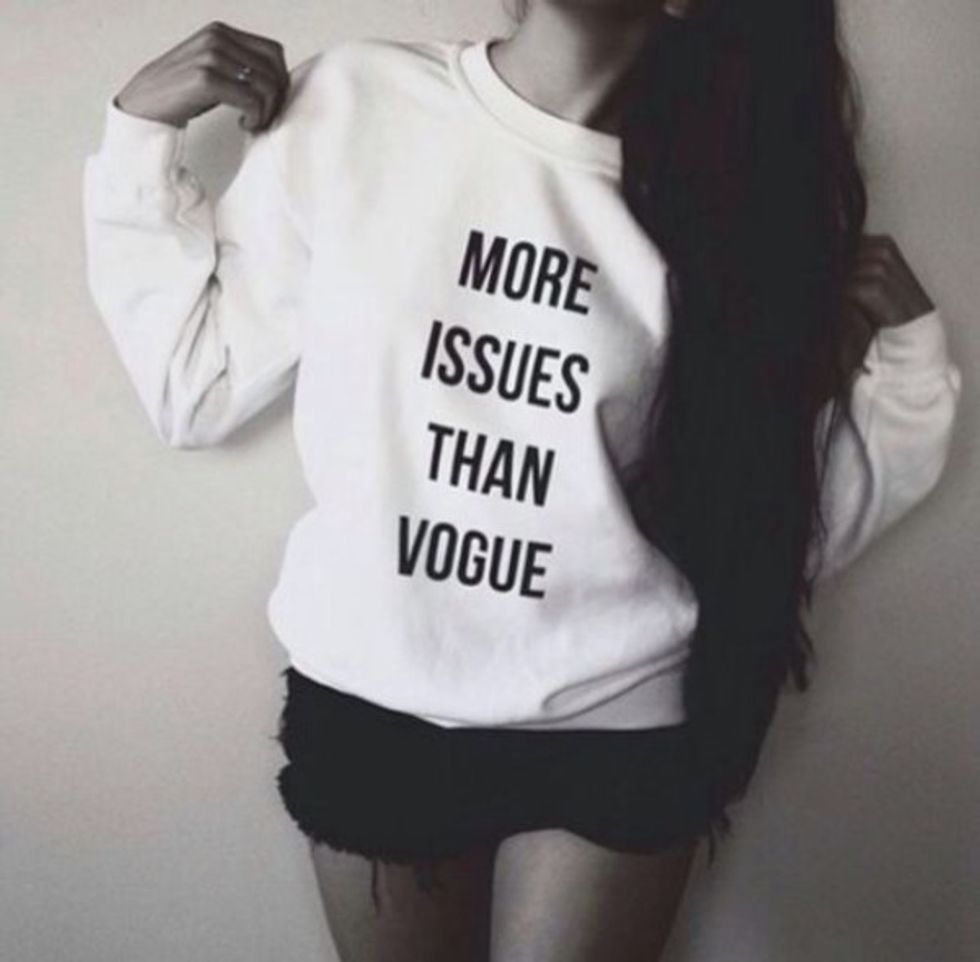 For breezy mornings by the ocean, or nights watching fireworks on the beach, you may need something a little heavier to throw on. And there's nothing comfier than an over-sized beach cover-up or large pajama top. Shop Pink by Victoria's Secret or Bob's Stores.
8. Floppy sun hat.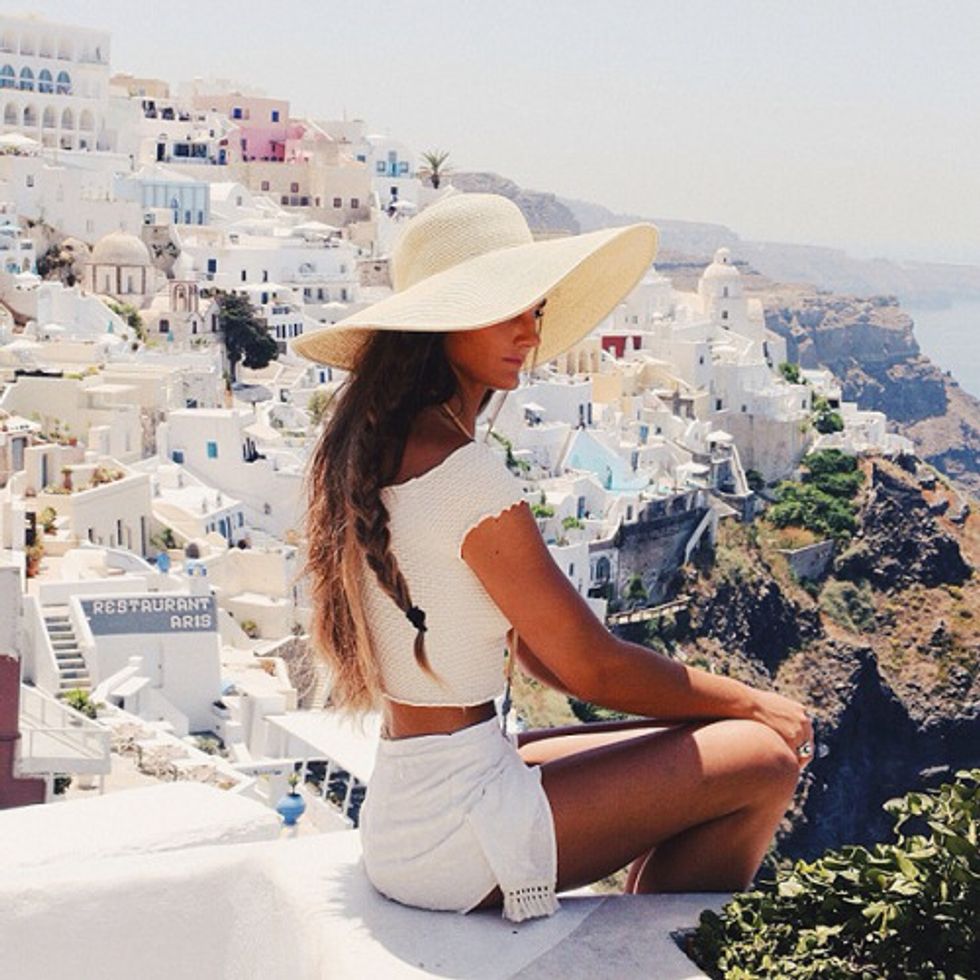 Big, floppy sun hats are umbrellas (sun umbrellas, rather, AKA parisols) for your head! Plus they're super cute. Check out sun hat collections at Nordstrom or DSW, and bring them along to the beach, or out on the town. A sunhat will keep your precious face from getting sunburned. Please wear sunblock, though, guys.
9. Weekend tote/beach bag.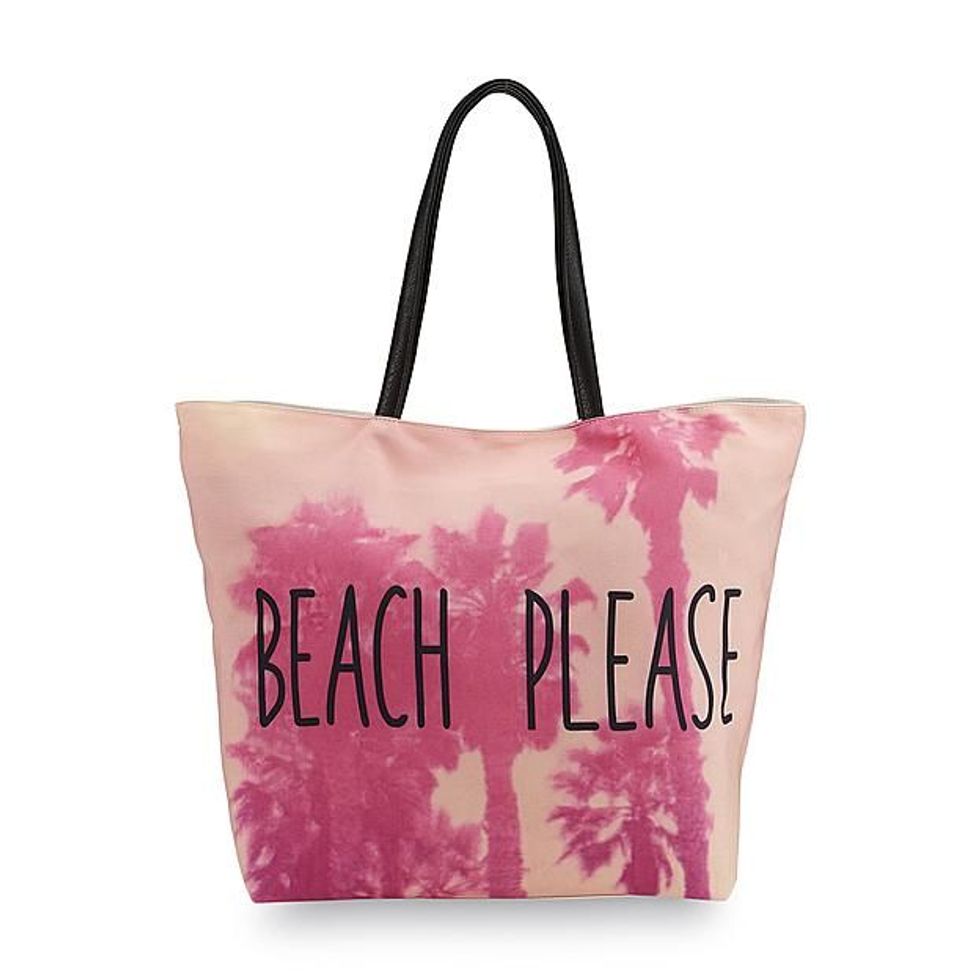 Grab a cute tote bag from Target or a Marshalls near you, and throw all your beach and weekend essentials in it!
10. Silky sleepwear.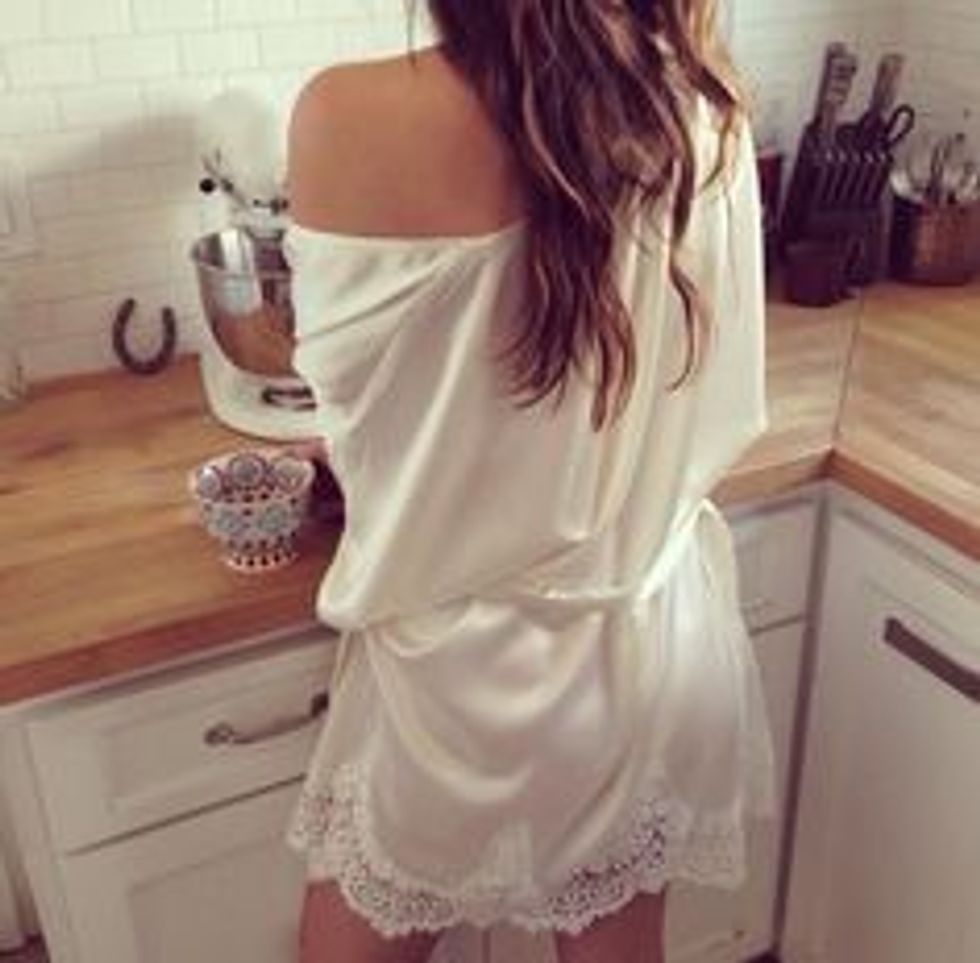 When summer heat is on full blast, go to bed in a silky satin pajama set for ultimate comfort. Shop Victoria's Secret sleepwear, bathrobes, and kimonos for cool, sexy comfort.