My second trip of the summer was to New York City. I completed my summer calculus class and started my course to get my personal training certification. However, with all this academic work, I was beginning to get cabin fever. It's easy to feel trapped inside when all you have to do is sit down and study all day. Luckily, I knew that I had four days in New York to look forward to.
On Friday, July 20th, my mom and I got up early and took a taxi to the airport in Dallas. As soon as we landed in New York, all I wanted to do was get out into the city and make the most of the 4 short days we had. Our hotel was just one block from Grand Central Station, right next to a Pret A Manger, a cafe chain that I have only ever encountered in London. We spent the evening at a restaurant with my mom's best friend and her daughter outside of Union Square Park. It was a temporary restaurant that was there for the summer so we took advantage of its short lifespan and had our first taste of New York pizza.
The next morning I woke up early and eager. I spent an hour in the gym and quickly showered to go to brunch. A British lady came into the fitness center with her headphones blaring loudly. At first, I was annoyed that I had to now listen to her music. But I slowly came around as soon as I heard "Welcome to New York" by Taylor Swift, this woman's excitement to be in the city was infectious.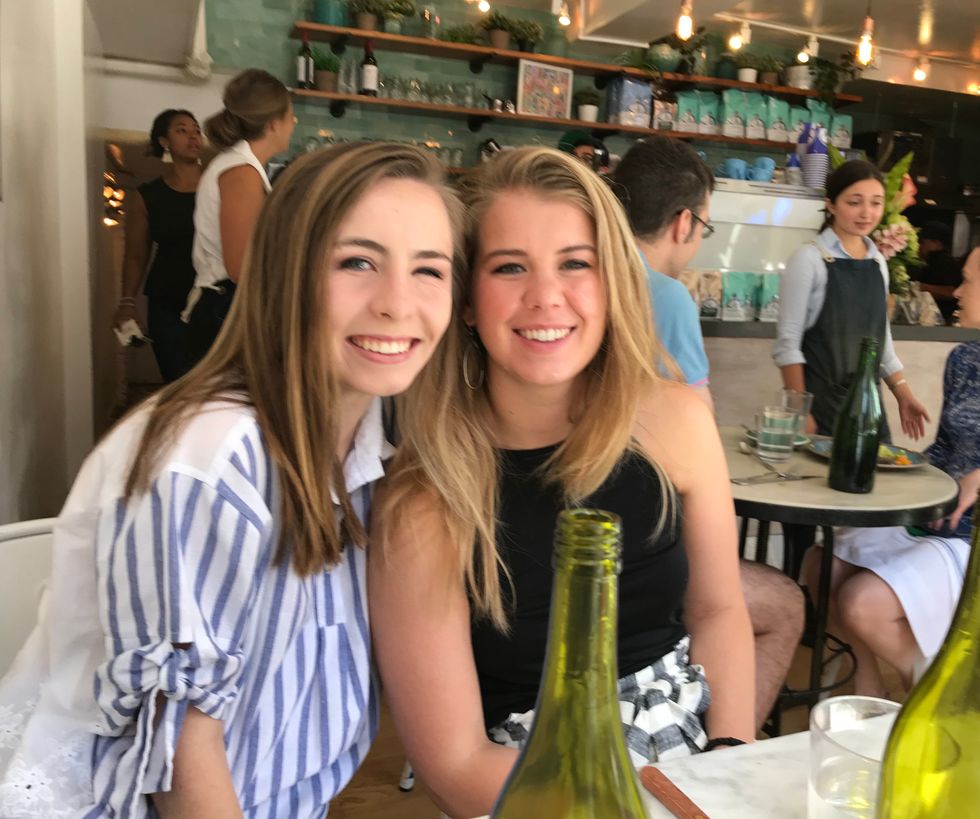 Grace Bellman
If you are ever in Manhattan, I highly recommend visiting Bluestone Lane. It's an authentic Australian coffee shop with the best avocado toast I have ever tasted. We found our way to discussing how amazing our individual experiences had been in Australia and how much we enjoyed the company of Australians. And as luck would have it, the man sitting at the neighboring table was Australian and piped up with gratitude for our kind words. He enthusiastically described his career in the drone film industry and the travel he has been able to do. After saying goodbye, we walked around Soho, window shopping our way past expensive stores.

The next morning we catered to my mom's passion: art. We went to both the Frick Collection and MOMA (The Museum of Modern Art). Honestly, I struggle with going to art museums, especially historic art. It is hard for me to understand the appeal but I keep trying because I know that someone put a lot of effort into their special creation. That seems to be reason enough for me to go see it. Sadly this was our last day with my mom's college friend and her daughter but after some good conversation and amazing hospitality, we allowed them to go on their way.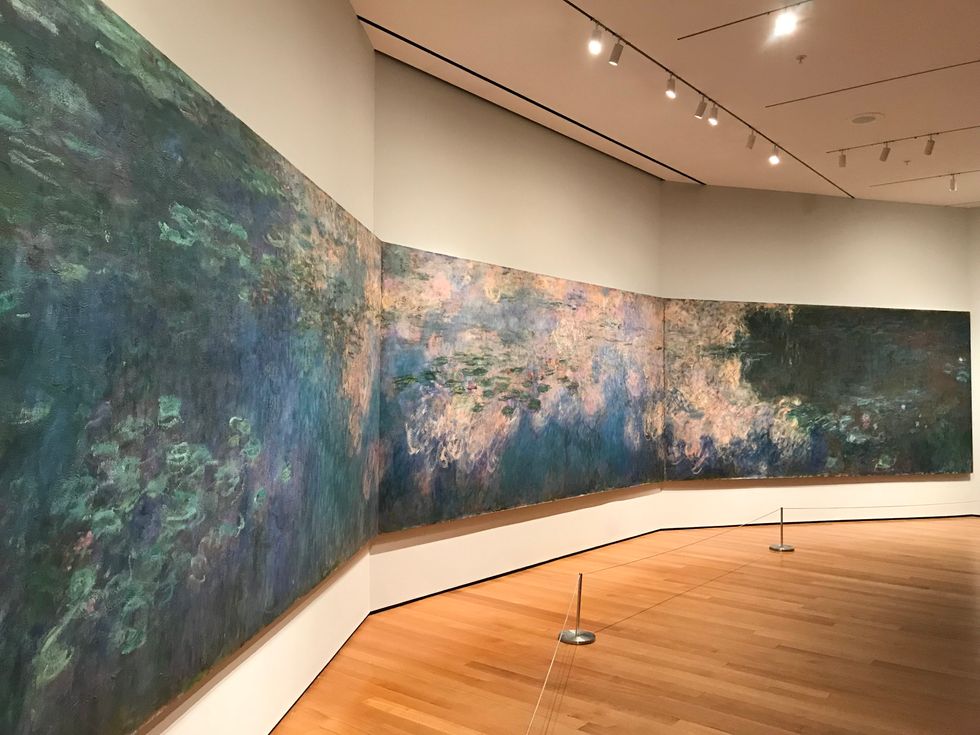 Grace Bellman
My mom and I spent our last morning in New York in the best way possible: bagels and coffee. We then traveled to north Manhattan near Harlem. My mom's friend from Hong Kong has an apartment that overlooks the entire city. She is one of the most carefree and hilarious people I have ever met and I really enjoyed her company. I have never laughed so hard. Before calling our last cab in NYC, we stopped to pick up cookies at Levain Bakery. These cookies are Instagram famous so I wanted to see if they were worth all the hype. Let's just say I understand now why these cookies have made a name for themselves.

All in all, my trip to New York was one for the books. I have fallen in love with the city just a little bit more. It is a city that motivates me and inspires me to keep moving and striving towards my goals because almost everyone who lives there is doing exactly that. They mean it when they say New York never sleeps. As long as the lights are bright and the streets are busy, I'll keep going visiting because without fail I leave with a smile and happy memories.